Prince Harry and Meghan, the Duke and Duchess of Sussex, paid tribute to Ukraine as they accepted their NAACP President's Award.
The couple addressed what was happening overseas as Russia's invasion of Ukraine continued to escalate over the weekend.
"We would like to acknowledge the people of Ukraine, who urgently need our continued support as a global community," Prince Harry said. "I think it's safe to say that I come from a very different background from my incredible wife, yet our lives were brought together for a reason. We share a commitment to a life of service, a responsibility to combat injustice and a belief that the most often overlooked are the most important to listen to."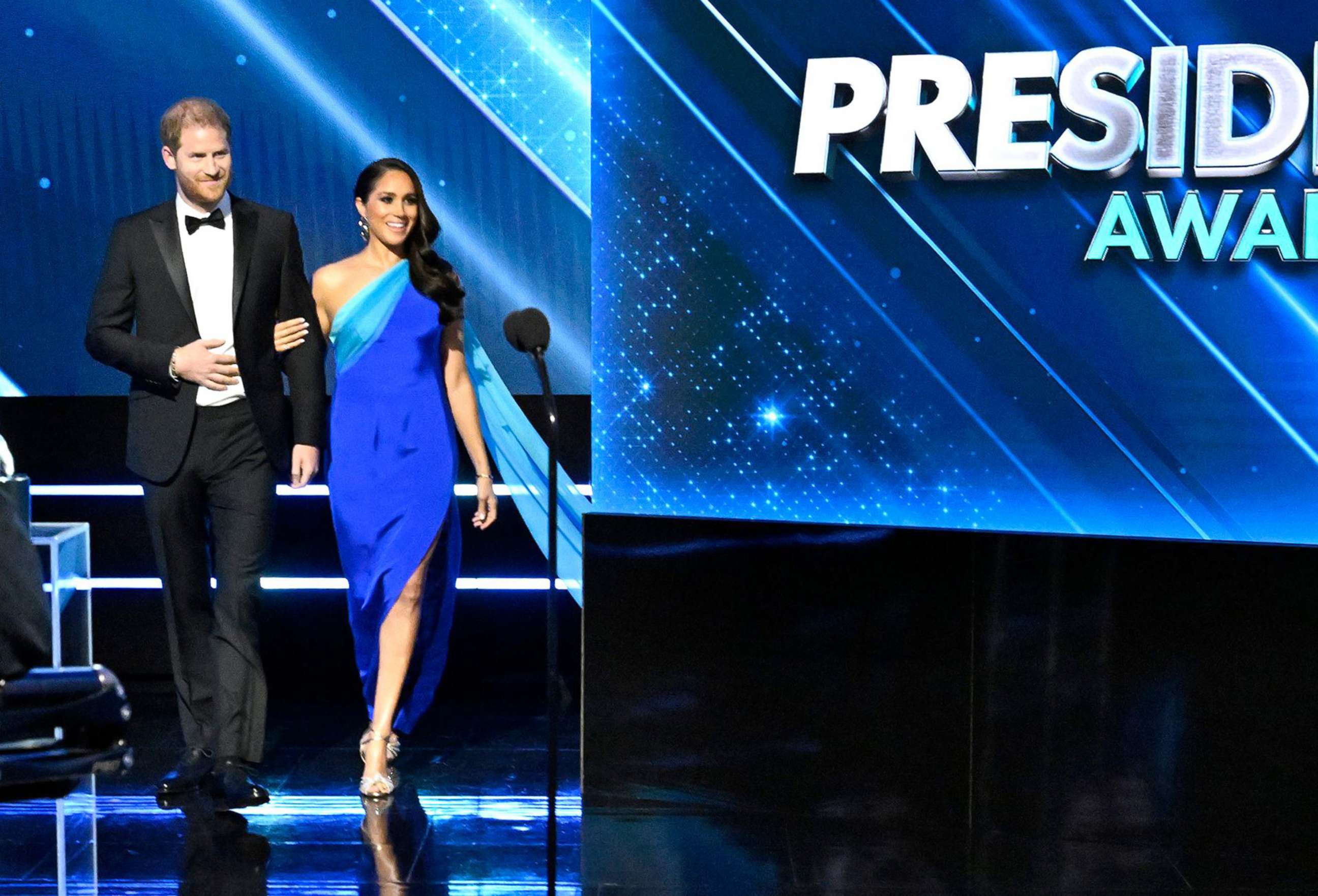 The NAACP President's Award is given to those who have dedicated their time to public service. Previous recipients include Muhammad Ali, LeBron James, Rihanna and Jay-Z.
The NAACP and BET announced that the duke and duchess would be receiving the award for their social justice work through their organization Archewell.
Meghan, who added how proud she was to work with Harry, also talked about the period of time shortly after they moved to Los Angeles.
"We moved to California, my home state, shortly before the murder of George Floyd. For Black America, those nine minutes and 29 seconds transcended time, invoking centuries of unhealed wounds. In the months that followed, as my husband and I spoke with the civil rights community, we committed ourselves and our organization, Archewell, to illuminating those who are advancing racial justice and progress."
Archewell, the couple's nonprofit foundation named after their son, Archie, was founded in 2020 shortly after they stepped back from their roles as senior members of the royal family and settled in Los Angeles.
"We're thrilled to present this award to Prince Harry and Meghan, the Duke and Duchess of Sussex, who together have heeded the call to social justice and have joined the struggle for equity in the U.S. and around the world," Derrick Johnson, president and CEO of the NAACP, said in a statement.
Harry and Meghan also recognized leaders who are creating change in technology and social justice with the NAACP-Archewell Digital Civil Rights Award, which will "inspire the next generation of activists," Johnson added.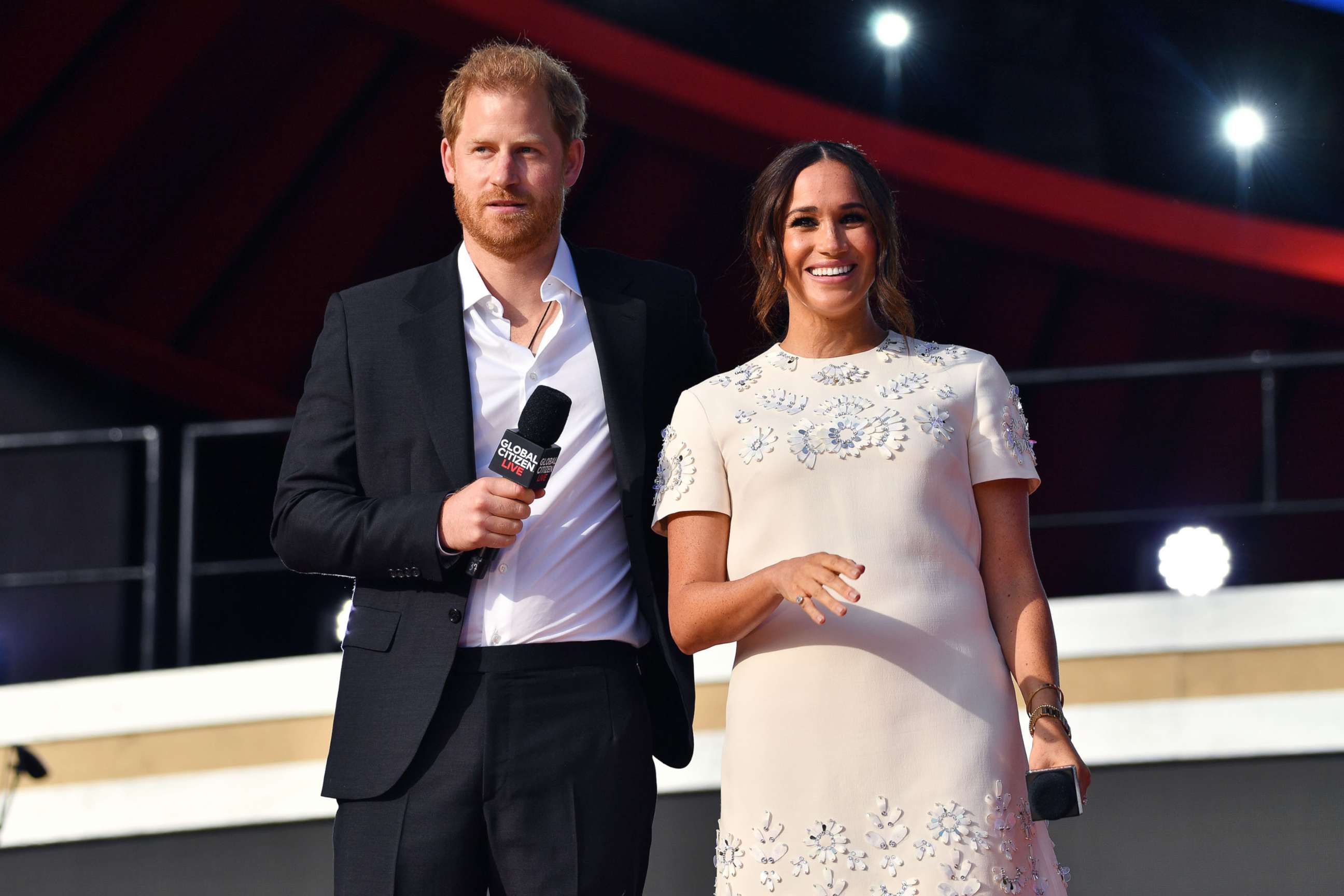 Through Archewell, Harry and Meghan have helped a women's shelter in Texas that was hit hard by deadly winter weather in February of last year, advocated for COVID-19 vaccine equity at Global Citizen Live in New York City and partnered with Chef José Andrés' World Central Kitchen to build four community relief centers in regions across the globe disproportionately impacted by hunger.
This year's inaugural NAACP-Archewell Digital Civil Rights Award recipient is Dr. Safiya Noble, an internet studies scholar and professor of gender studies and African American studies at UCLA -- and a pioneer in how digital technologies intersect with culture, race and gender.