Prince Harry, Meghan make their 1st joint appearance since revealing documentary
The Duke and Duchess of Sussex joined young leaders at Windsor Castle.
Prince Harry and Meghan, the Duke and Duchess of Sussex, joined young leaders from around the world Friday, their first public appearance together since the release of a documentary in which they revealed their struggles living in the spotlight.
Harry was a surprise guest at the roundtable discussion with 10 young people who are "leading projects and ventures that support gender equality and inclusion" in countries around the world, according to Buckingham Palace.
"In terms of gender equality, which is something I have championed for quite a long time, you know I think that conversation can't happen without men being part of it," said Meghan, who sat next to Harry at the roundtable. "And this is something that is also very key to the way my husband feels, and he's been working in this space since 2013, which a lot of people don't notice as much."
But I think that's what's really important," she said. "You can't have a conversation about women's empowerment with just women."
The roundtable was organized by Queen's Commonwealth Trust, of which Harry is president and Meghan is vice president, and One Young World, which Meghan supported before marrying Prince Harry last year.
Meghan also attended the One Young World opening ceremony on Tuesday night in London.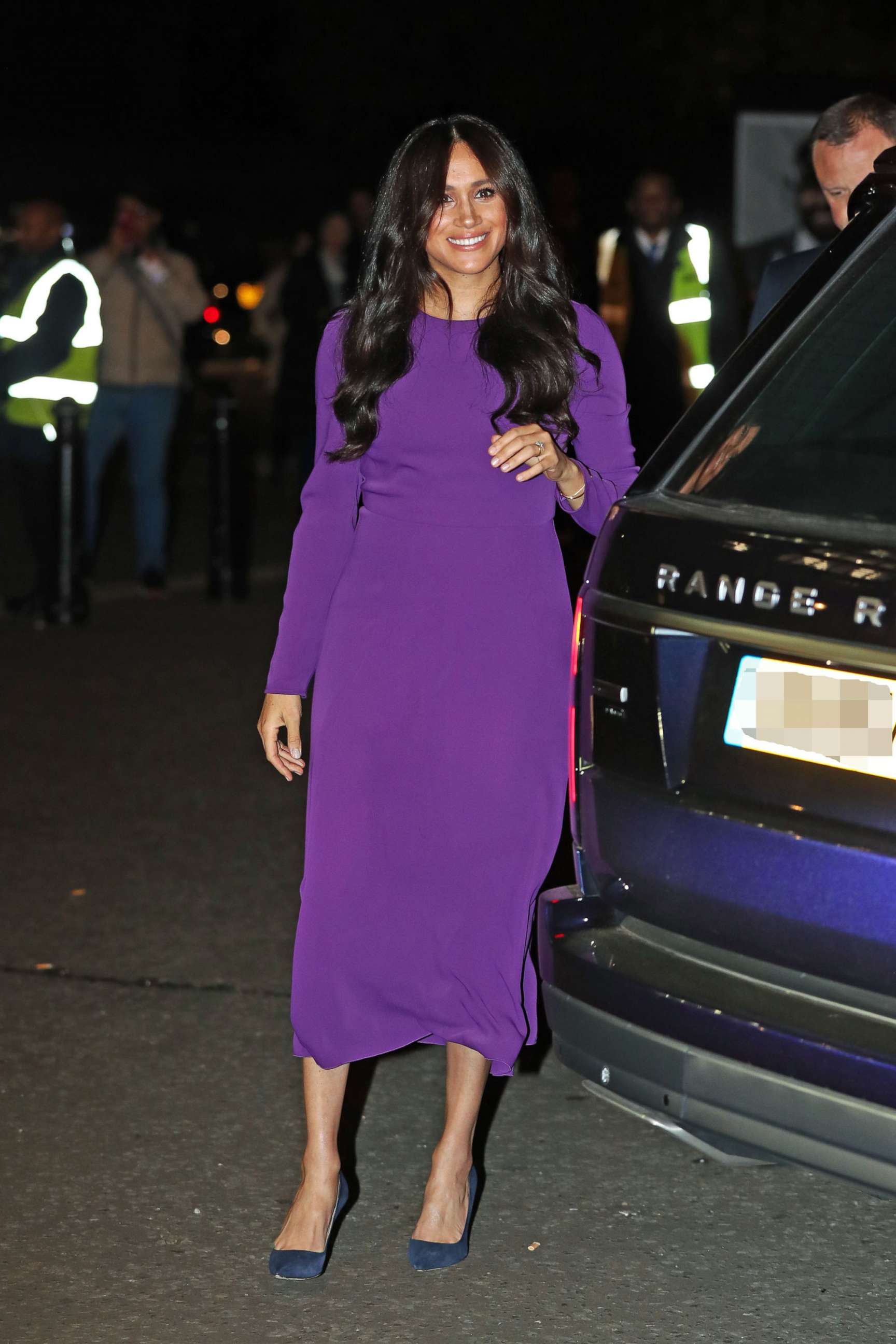 Friday's event was held at Windsor Castle, a short drive from Meghan and Harry's Frogmore Cottage home.
Harry spoke about the importance of women in leadership roles, saying, "It is so important to have women in decision making and policy changing positions, as it really does effect the whole community, the whole country."
Meghan noted that none of the issues discussed by the young leaders can be changed quickly, saying, "All the issues that we are talking about around this table are are systemic and take time to solve."
Harry and Meghan did not appear to make any mention publicly about the documentary, "Harry and Meghan: An African Journey," in which they both revealed the intense pressures they've felt of living their lives in the public eye.
The revealing documentary was filmed during Harry and Meghan's 10-day tour of Southern Africa earlier this month.
The duchess revealed that some of her British friends warned her about marrying Prince Harry because of the attention she would receive from the British tabloids. She also described feeling as though she has been treated unfairly under the spotlight.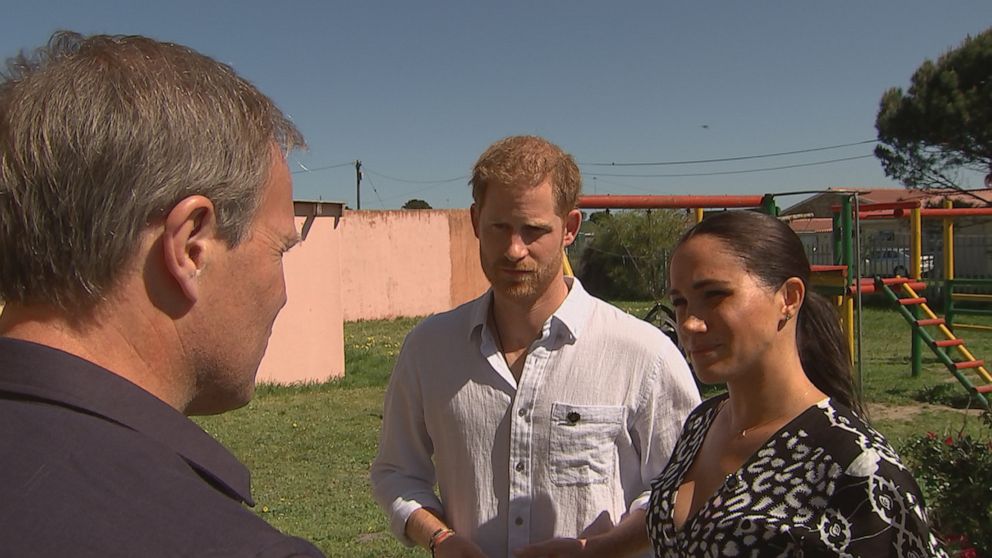 "The biggest thing that I know is that I never thought that this would be easy but I thought it would be fair," Meghan told ITV News at Ten anchor Tom Bradby. "And that's the part that's really hard to reconcile but, I don't know, just take each day as it comes."
Harry described to Bradby the pressure he feels to protect Meghan and their 5-month-old son Archie, more than two decades after the 1997 death of his mother Princess Diana in a Paris car crash.
"Everything that she went through and what happened to her is incredibly raw every single day and that's not me being paranoid that's just me not wanting a repeat of the past," he said. "And if anybody else knew what I knew, be it a father, be it a husband, be it anyone, you'd probably be doing exactly what I'm doing as well."
"I will always protect my family and now I have a family to protect," Harry said later.
Harry and Meghan plan to take some time off from royal duties once they have finished their current commitments, a royal source told ABC News.
They are expected to enjoy some family time, which will include visiting friends and family in the U.S., where Meghan is from.