As Queen Elizabeth II took in the Trooping the Color parade from the balcony of Buckingham Palace, her interactions with great-grandson Prince Louis quickly stole hearts.
The queen, 96, and Louis, 4, watched military planes fly above the palace as the festivities for the queen's Platinum Jubilee unfolded in the center of London.
Louis appeared to ask his great-grandmother questions about the planes overhead, while the queen was seen pointing things out to her great-grandson.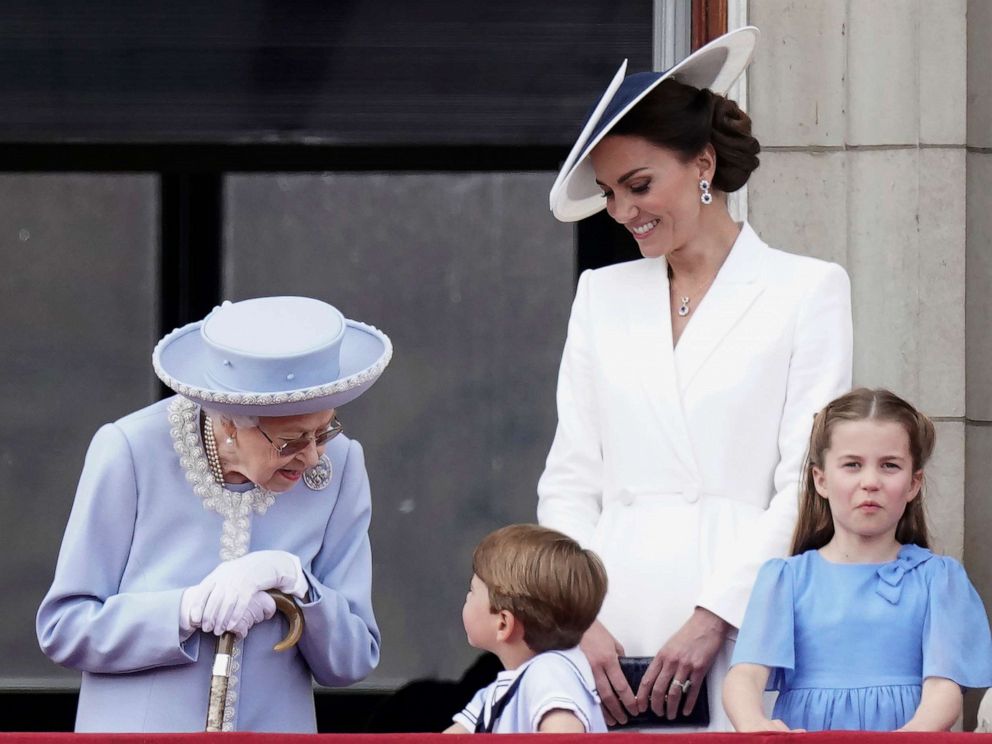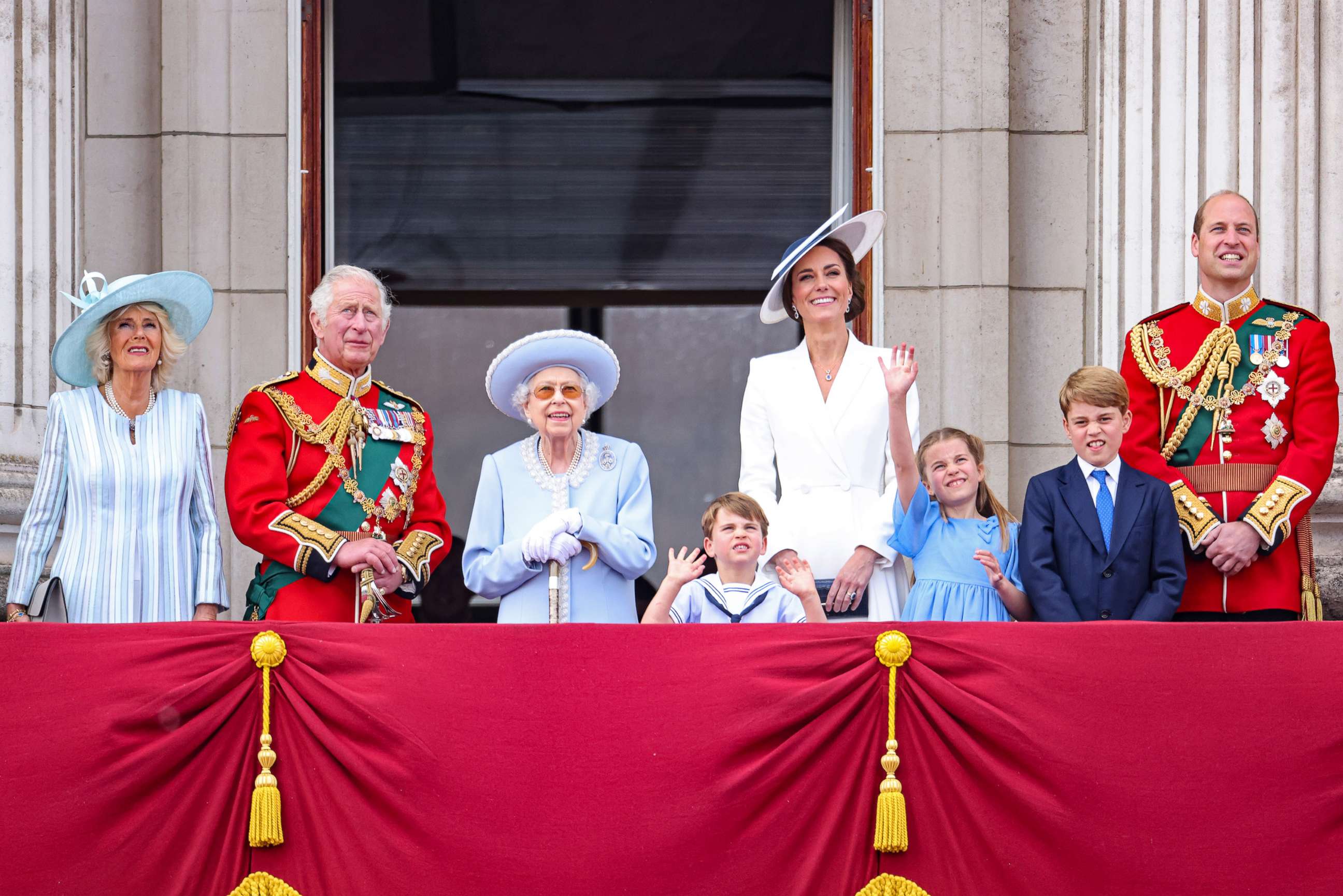 Louis' older brother and sister, Prince George, 8, and Princess Charlotte, 7, were also on the balcony, along with other members of the royal family, including the siblings' parents, Prince William and Duchess Kate.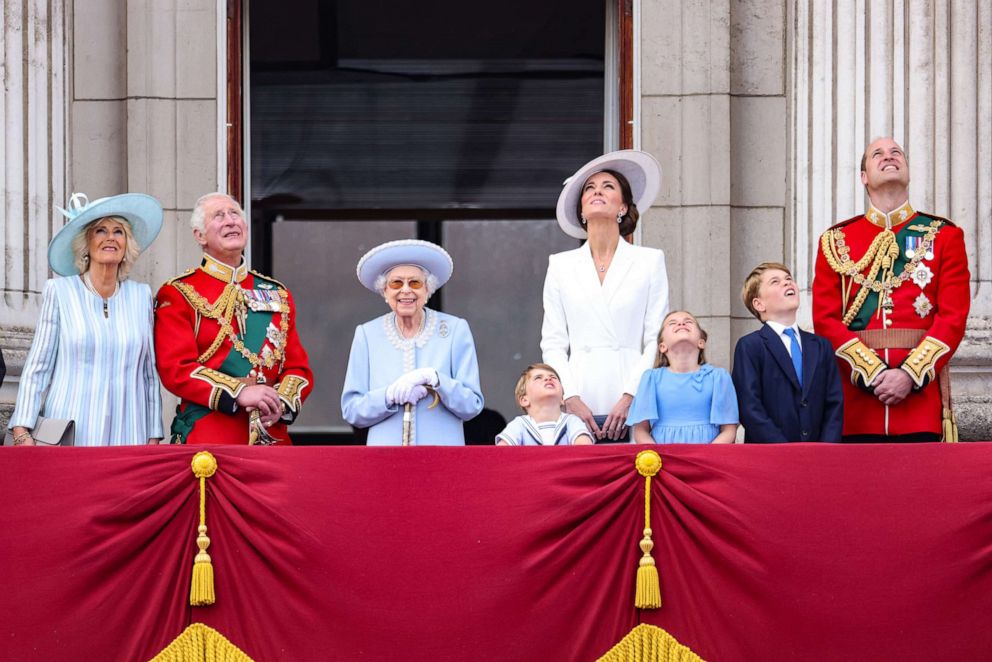 William provided fashion inspiration for Louis, who wore a sailor-inspired white and blue outfit that appears to be the same one William wore at Trooping the Color in 1985.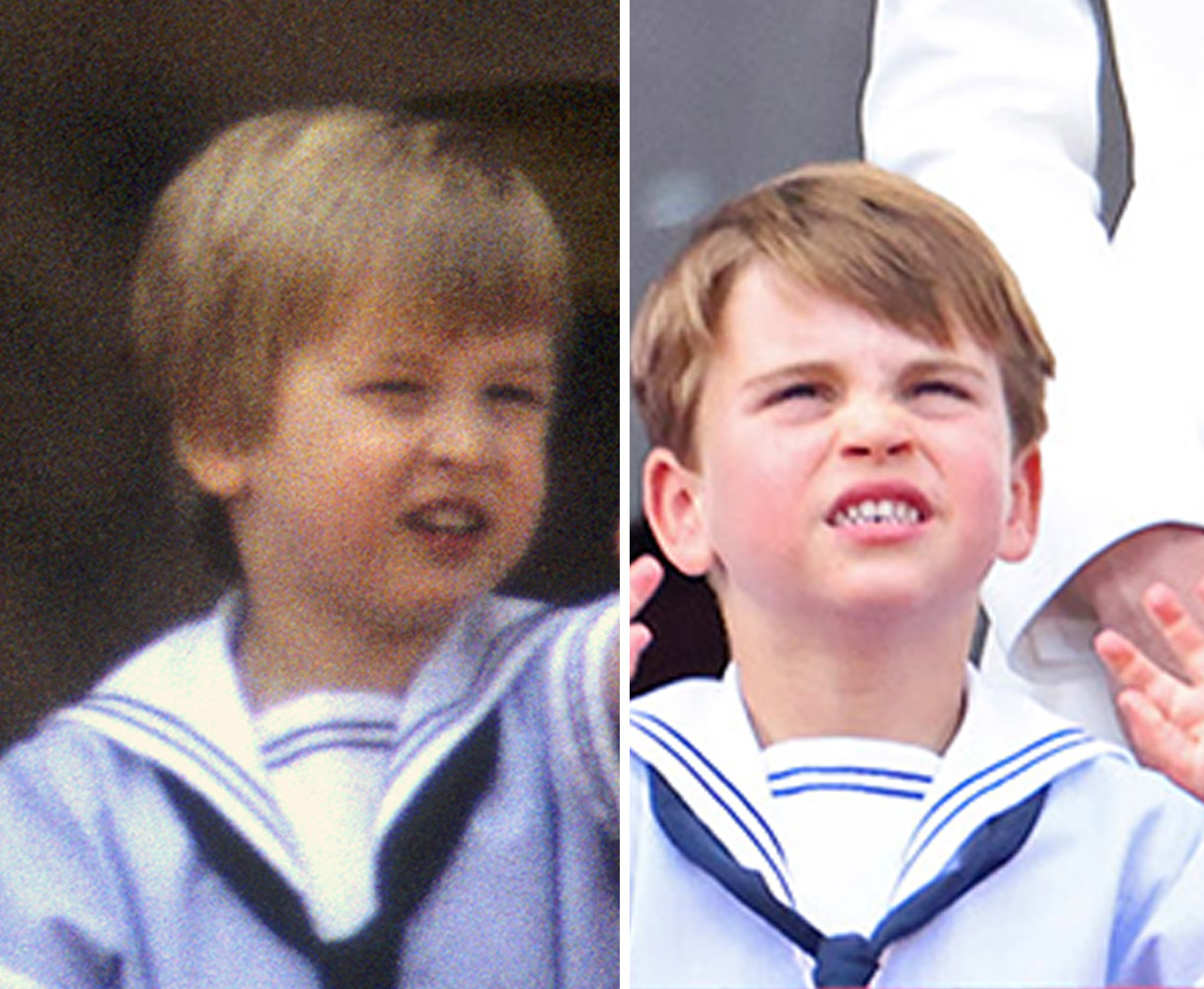 This year's Trooping the Color is only the second one Louis has attended.
He made his debut in 2019, as a toddler, and then for the next two years only a modified Trooping the Color was celebrated due to the coronavirus pandemic.
Duchess Meghan also made her first public appearance during the Queen's birthday celebration since introducing baby Archie to the world.
This year, Louis got to ride in a horse-drawn carriage to Buckingham Palace alongside George, Charlotte, Kate and Camilla, Duchess of Cornwall.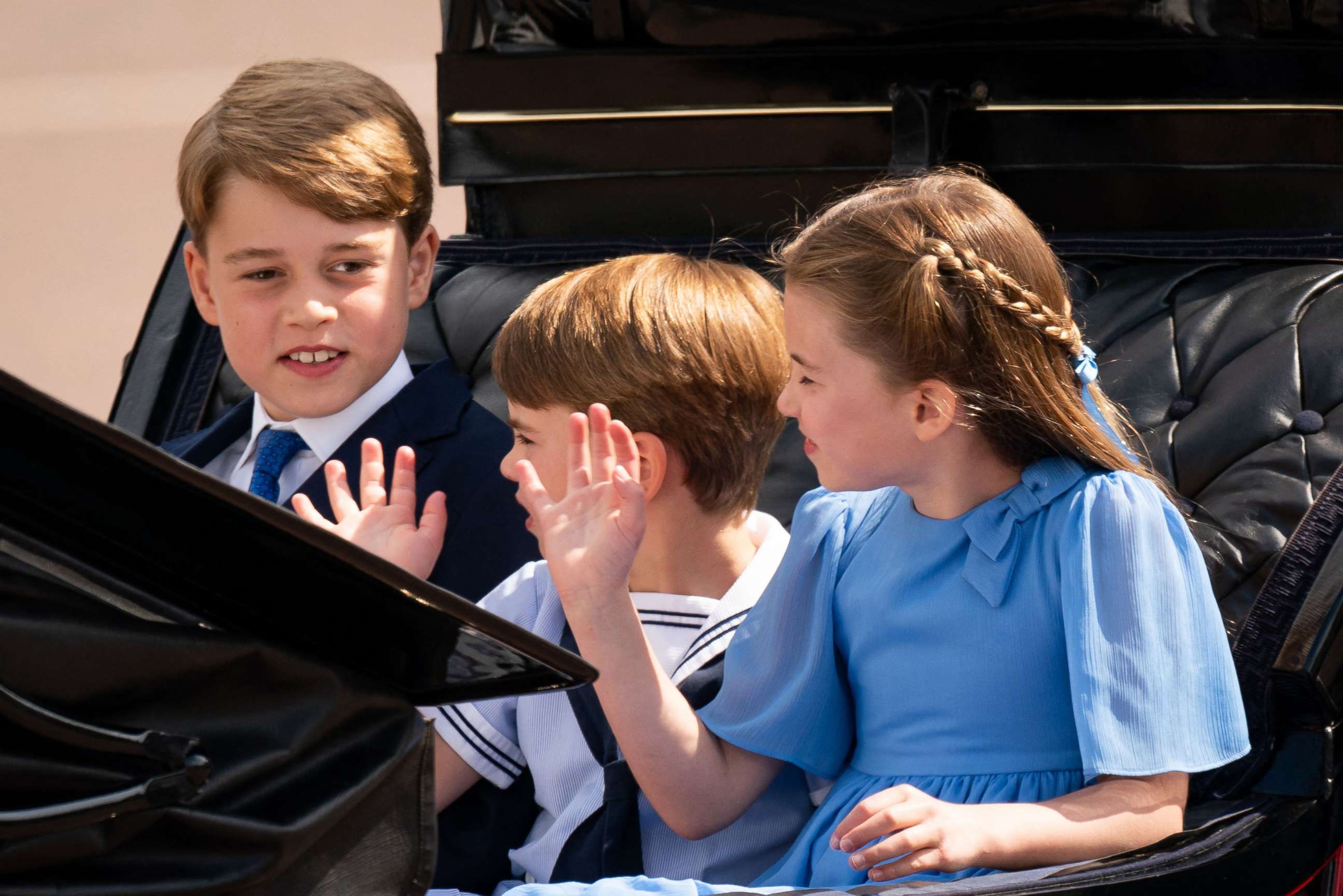 Once the family arrived at Buckingham Palace, Louis was seen peering out of a window before he and his family joined the queen on the balcony.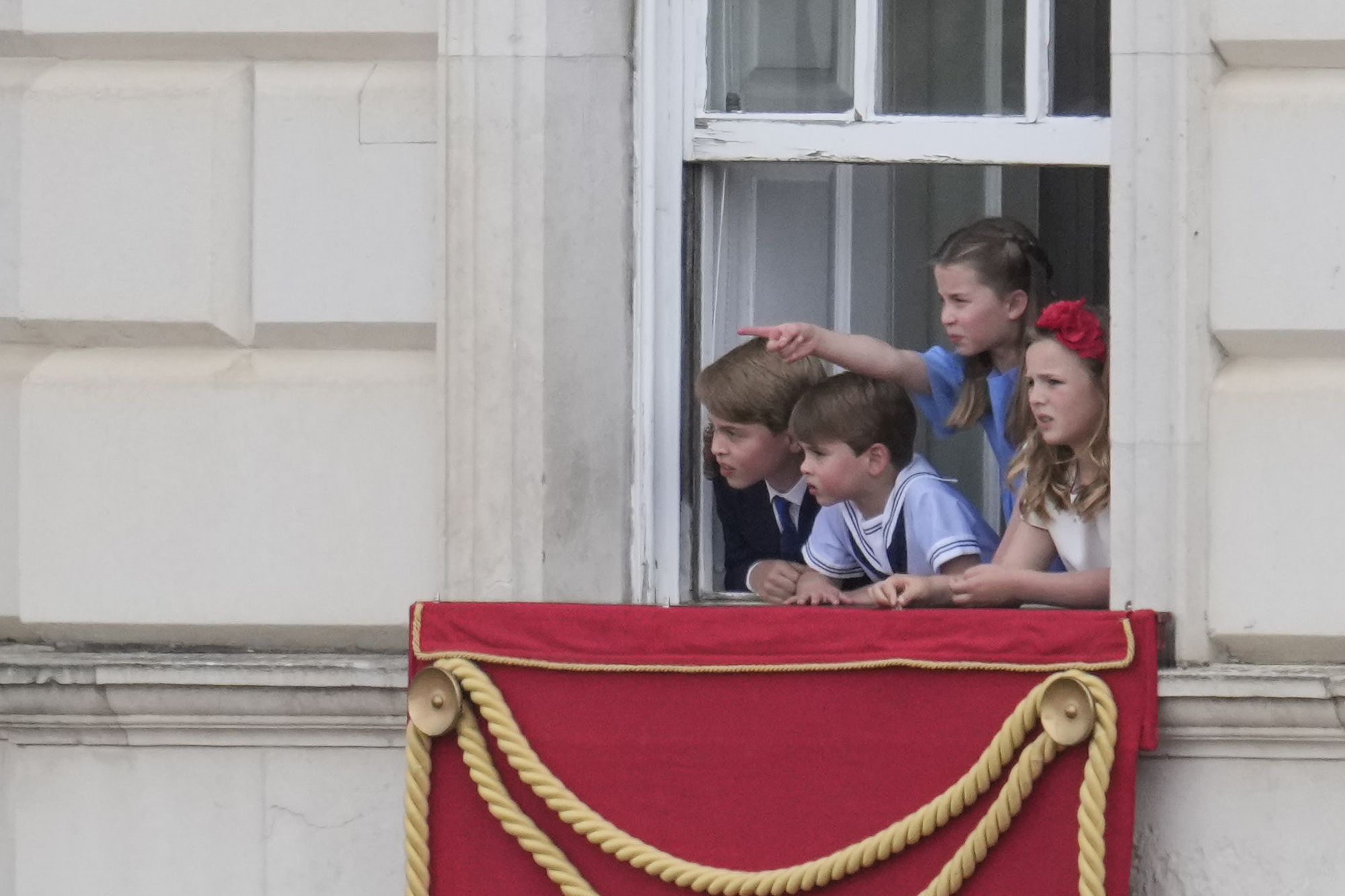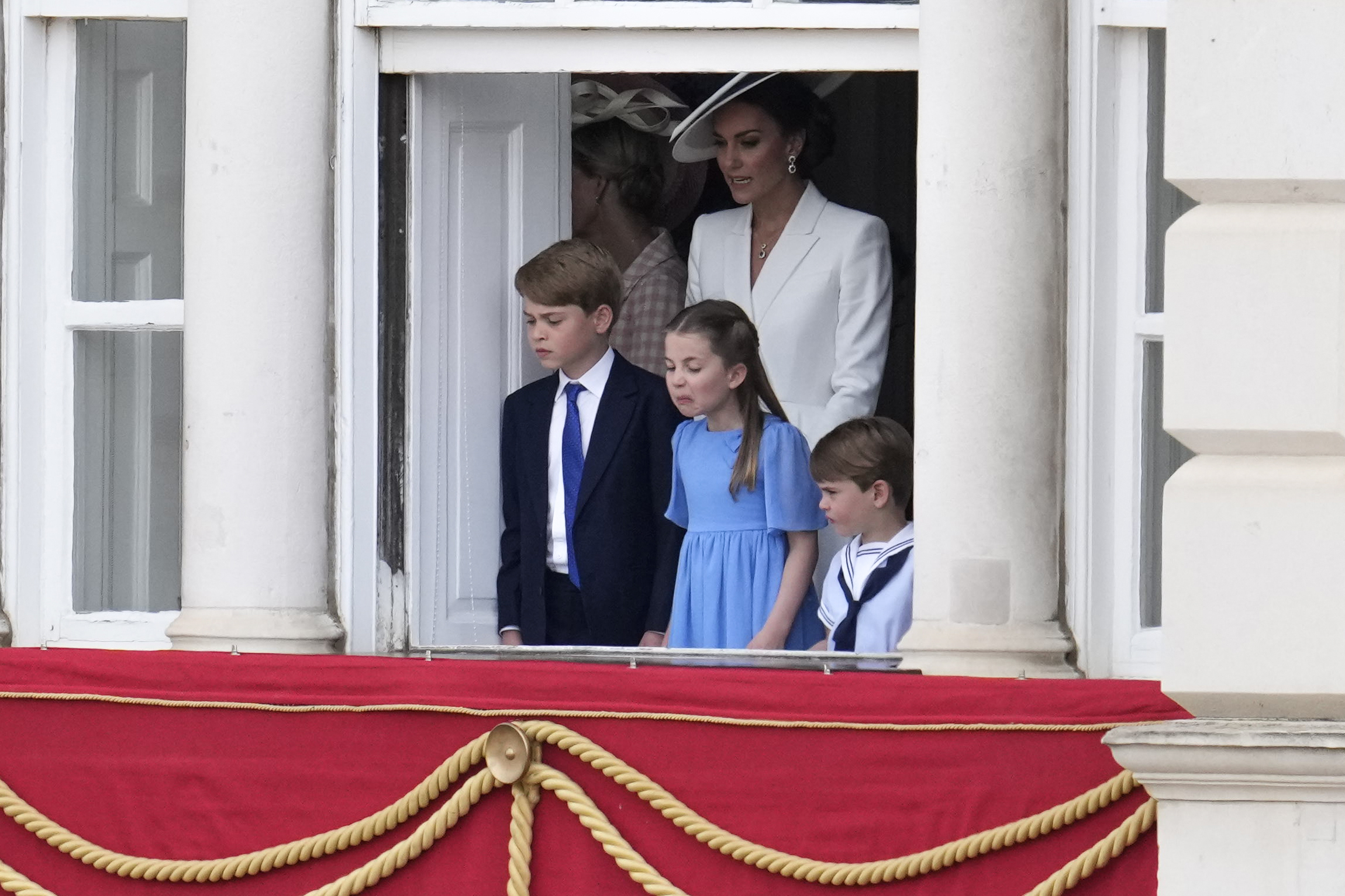 Throughout the day, Louis appeared both bored and excited to be at Trooping the Color, a royal tradition that takes place each year on the reigning monarch's official birthday.
Take a look at some of his best reactions.