One of the keys to a marriage surviving in Hollywood, according to Marilou Hamill, is to … stay out of Hollywood.
"We don't live in town, so we don't go in and do all the party circuits," she said of her 40-year marriage to "Star Wars" icon Mark Hamill.
The Hamills will celebrate their milestone anniversary in December, in an industry where four decades of marriage is a rarity.
The couple also has three grown children, sons Nathan and Griffin, and daughter Chelsea, who works as her father's assistant.
Since Mark Hamill reprised his iconic "Star Wars" role as Luke Skywalker in "The Force Awakens" and "The Last Jedi," Marilou Hamill and Chelsea have been a near-constant presence at his side, traveling the world to red carpet premieres, appearances and interviews.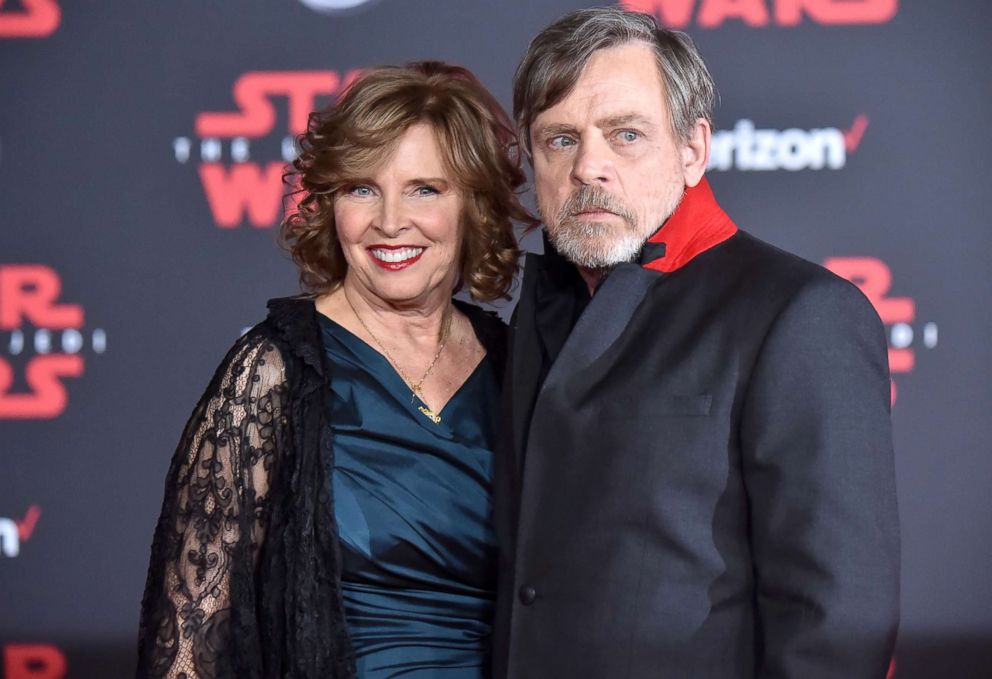 "It's fun to be together like this. As you get older, you start treasuring the times you get to spend with family," Chelsea said.
The entire Hamill family is still mourning the loss of their dear friend Carrie Fisher, saying they are grateful that "Star Wars" brought them back together after the many years between films.
"I think it was nice to have a chance to reconnect and these films really brought that back," said Chelsea.
Her father agreed.
"Rather than being sorry that we can't have more of her," Mark Hamill said, "I'm just grateful that we had the time with her that we did."
ABC News and Lucasfilm are both part of parent company Disney.