If you're a sucker, as I am, for an Agatha Christie mystery with an all-star cast dressed to the nines while hamming it to the hilt as murder victims drop all around them, then "Death on the Nile" -- only in theaters where its widescreen wonders most delight -- is the whodunit for you.
Director Kenneth Branagh, riding high on seven Oscar nominations for his childhood memoir "Belfast," stars as Belgian detective Hercule Poirot, a role he played to blockbuster success in 2017's "Murder on the Orient Express." Critics teased him mercilessly about Poirot's giant, cartoonish moustache. Won't they be sorry when they learn the sad backstory.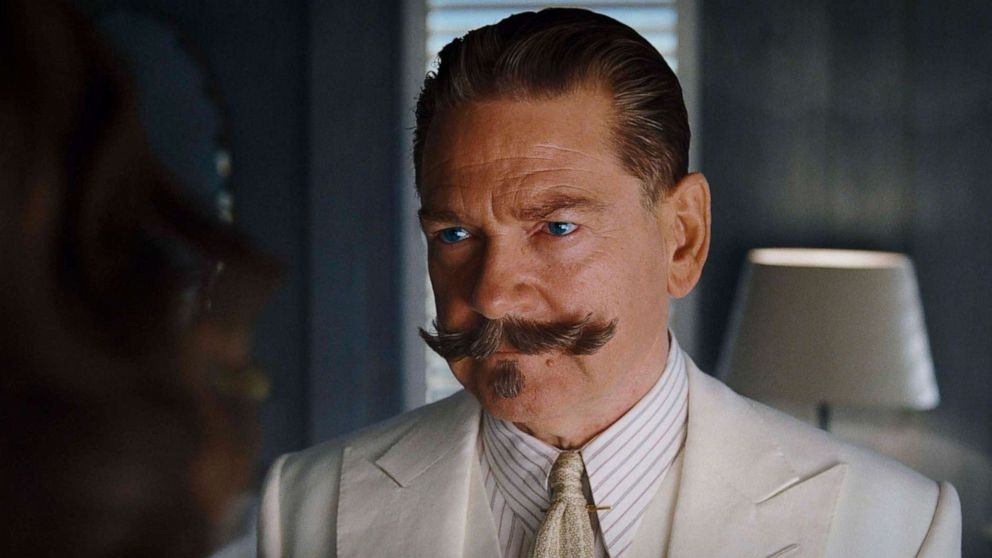 Albert Finney played Poirot in 1974's "Orient Express" and Peter Ustinov took over in 1978's "Death on the Nile." They were both delightful, but neither tried as hard as Branagh to uncover the bruised heart beating beneath the wily exterior. In a prologue, with a clean-shaven, de-aged Branagh as a young Poirot in the WW1 trenches, a touching origin story emerges.
A quick switch to London in 1930 finds Poirot detecting at a London blues club where jazz singer Salome Otterbourne (a dynamite Sophie Okonedo) does her thing and a hot couple, Simon (Armie Hammer) and Jacqueline (a stellar Emma Mackey), sizzle on the dance floor.
The fly in the ointment comes when Jacqueline introduces her fiancé to her rich socialite friend Linnet Ridgeway, played by Wonder Woman Gal Gadot at her sexy, slinky best. Simon never had a chance in the face of such carnal and financial allure.
Hammer never had a chance either since accusations of sexual misconduct torpedoed his career. No wonder the movie would like to pretend he isn't in it. A global pandemic also contributed to the film's delay -- it was shot in 2019 -- which might help explain why a lot of computer-generated imagery was used instead of real Egyptian locations.
Not to worry. Once Poirot heads down the Nile on a luxury steamer called the Karnack the seeds of the mystery plot take root. Jacqueline is fuming that her fiancé is now married to Linnet and she stalks the newlyweds on their travels and right onto the decks of the Karnack.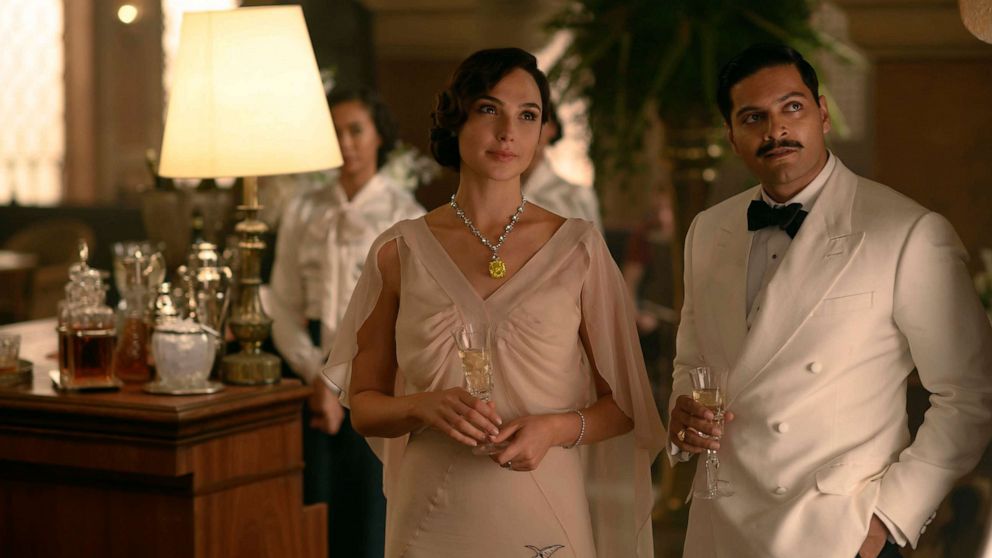 Also on board are Salome and her niece Rosalie (Letitia Wright), the socialist painter Euphemia (Annette Bening) and Linnet's godmother Marie Van Schuyler (Jennifer Saunders) and her companion (Dawn French)—the "Ab Fab" duo back in action.
Once the first body falls (I'll never tell), Poirot springs into sleuth mode. The cruise ship does for "Death On the Nile" what the supertrain did for "Murder On the Orient Express." Both provide visually arresting places for a detective to line up the usual suspects.
Branagh can't disguise the moldy trappings of Christie's 1937 novel. But even a lackluster script from Michael Green can't screw up Dame Agatha's airtight mystery plotting. Nearly a century later, the unveiling of evil sunder the sun still has the kick of thrilling surprise.
So, OK, the new "Death on the Nile" is not as potently playful as its 1978 predecessor which had Ustinov matching wits with the dream cast of Angela Lansbury, Mia Farrow, Bette Davis and Maggie Smith. And, yes, 2019's "Knives Out" had Daniel Craig's eccentric detective putting a fresh contemporary spin on the whodunit that Branagh couldn't hope to match.
But what if he didn't want to match it? What if Branagh simply wanted to offer us the cozy, old-timely pleasure of sailing down the Nile with a murderers' row of suspects that could keep us guessing? No sin there. Just two hours of retro bliss.