Want to celebrate this pandemic lockdown breakout with totally irresistible entertainment for all ages that will make your heart race like a Kentucky Derby winner? Then "Dream Horse," now in theaters nationwide, is your ticket to ride.
Starring the stellar Toni Collette as Jan Vokes, an empty-nester from Wales who slaves at a supermarket during the day and tends bar by night while her arthritic, unemployed husband Brian (Owen Teale) watches the telly and looks after their dog, goat and assorted geese.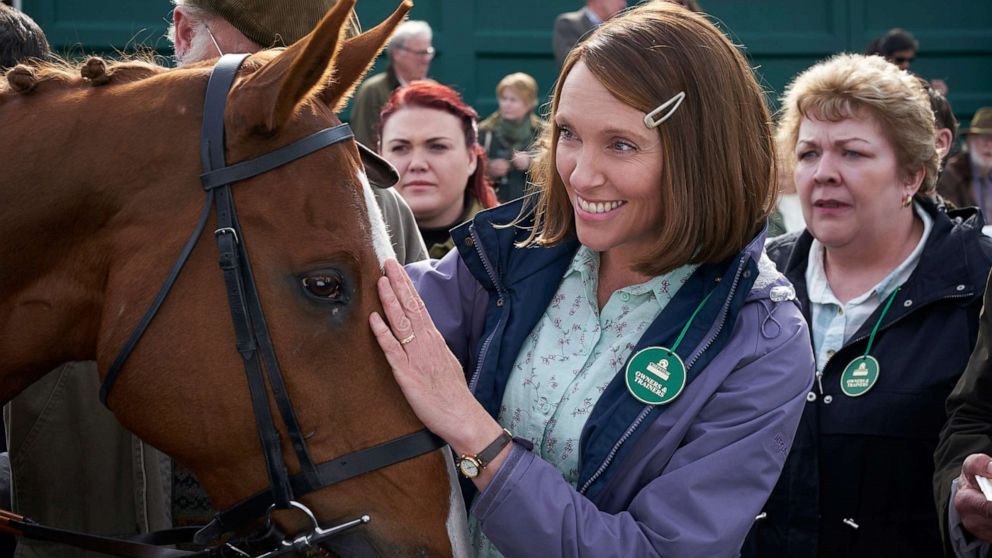 There's no horse yet. Not until Jan leans over at the bar to hear local tax accountant Howard Davies (Damian Lewis, superb as always) bragging about hitting it big with the nags. Howard actually lost his shirt and his wife (Joanna Page) is unforgiving.
No matter. Jan has a plan. What if she purchases a brood mare, pays to send her to a thoroughbred stud for breeding and then -- when the foal is born -- enlists the services of an expert trainer (Nicholas Farrell) to prep the horse to win at all the toughest races.
OK, it's far-fetched, but it's also true, which proves again that Hollywood is no match for reality. A 2015 documentary, "Dark Horse," laid out the facts about how Jan convinced some of her fellow villagers to share expenses to prep the horse for the big leagues.
"Dream Horse," snugly directed by Euros Lyn from a script by Neil McKay, sweetens the reality with comic relief and a bit of audience-friendly fiction, but not enough to distract from a story that blends genuine human interest with rousing racing footage that quickens the pulse.
Collette, the Aussie dynamo whose portrayals in films from "Muriel's Wedding" and "The Sixth Sense" to "Little Miss Sunshine" and "Hereditary" should have won her an Oscar by now, anchors the film in a riveting performance of uncommon subtlety and feeling.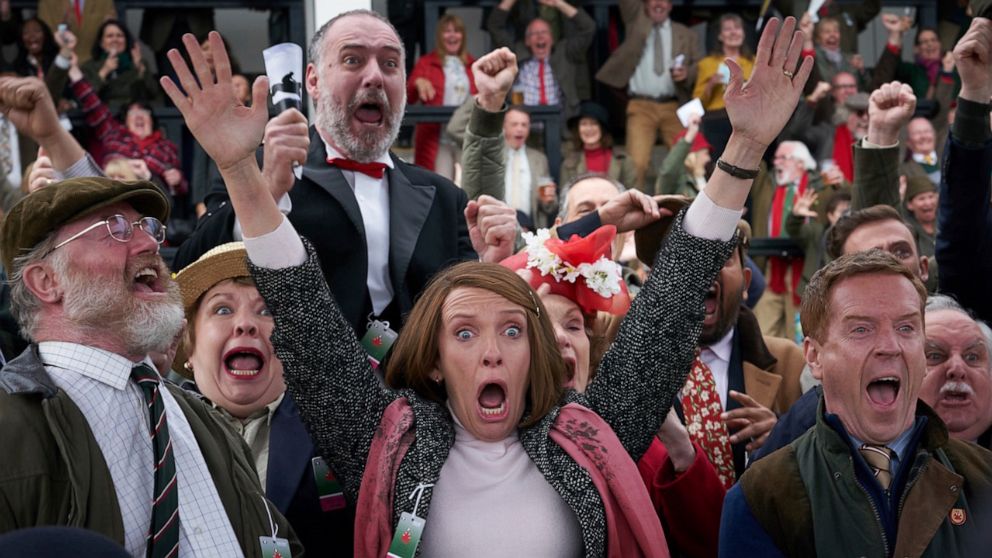 And Lewis ("Homeland," "Billions") brings his own Welsh roots to the role of Howard, the financial brains behind Jan's makeshift syndicate. What would persuade the poor residents of Cefn Fforest, including an aged widow (Sian Phillips) and the town drunk (Karl Johnson) to gamble their meager savings on a horse whose chances are slim at best?
You'll find the answer in the name the backers give this underdog chestnut stallion with the white blaze on its noble head -- Dream Alliance. Their dream is to find an animating energy, the Welsh call it "hwyl," to lift their collective spirits.
Download the all new "Popcorn With Peter Travers" podcasts on Apple Podcasts, Spotify, Tunein, Google Play Music and Stitcher.
"Dream Horse" brims over with hwyl as Jan's group copes with snobbism from the elite horse owners and learns the hard way what it takes to keep their frisky charger on track. The ups and downs help reinvigorate the marriages of Howard and Jan, who has always been someone's daughter, wife or mother. Now she feels like herself.
Sure it's hokey, but it works like a charm. Dream Alliance tends to hang back before breaking free. So does the movie. But hang in and you'll laugh, cry and stand up and cheer when Dream takes the lead. "Lovely," coos one observer. Exactly. "Dream Horse" is a winner.