For this year's best and most dazzlingly inventive animated adventure, look no further than "Flee," now in theaters and out to stretch the boundaries of filmmaking by combining graphic artistry with documentary realism to create a cinema experience like no other.
"Flee" is not for kids. It recounts the true story of an Afghan refugee who still uses the fake name of Amin Nawabi in terror over repercussions. At 15, Amin—now an academic-fled Afghanistan for Denmark, where he met Jonas Poher Rasmussen, who later persuaded him to detail the harrowing tales of his life through hand-drawn animation and newsreel footage.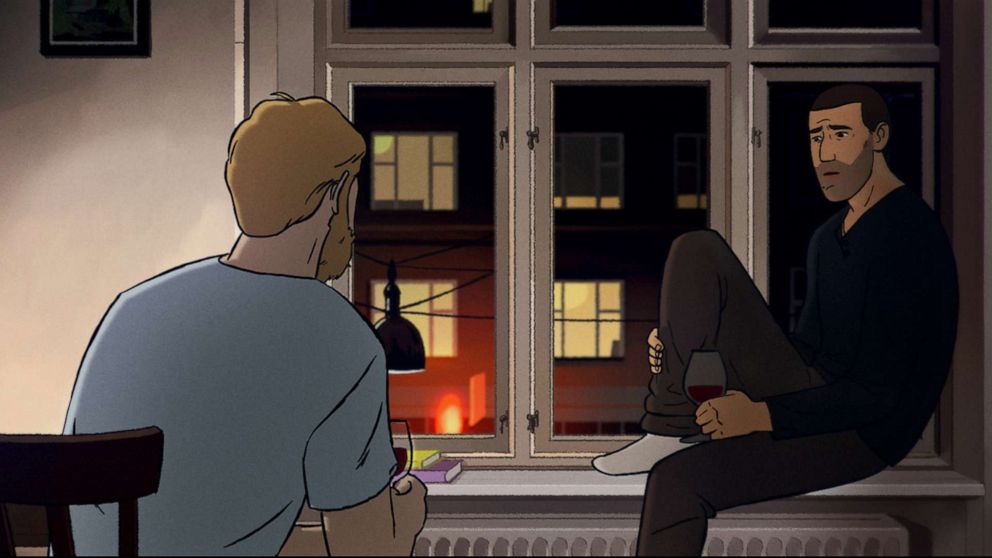 For 90 breathtaking minutes, you'll be riveted as Amin talks of his escape from war-torn Kabul in the 1980s, fleeing the Mujahedeen and the Taliban takeover to trek through Russia and other counties in fear for his life as a gay Muslim man, an identity forbidden by his culture.
The film has fun with Amin's awakening sexuality, signaled by his crush on action hero Jean-Claude Van Damme, whose poster hangs on his bedroom wall. But it's not long before this closeted gay boy panics over being outed, not just to his parents but the punishing legal system.
Even with his features blurred by animation, Amin uses his real voice to express his hesitancy about revealing too much. But when he does—it took years for Rasmussen to convince him——the effect is devastating. Flashbacks showing Amin dancing with pink headphones soon give way to charcoal drawings of shadowy figures ready to pounce.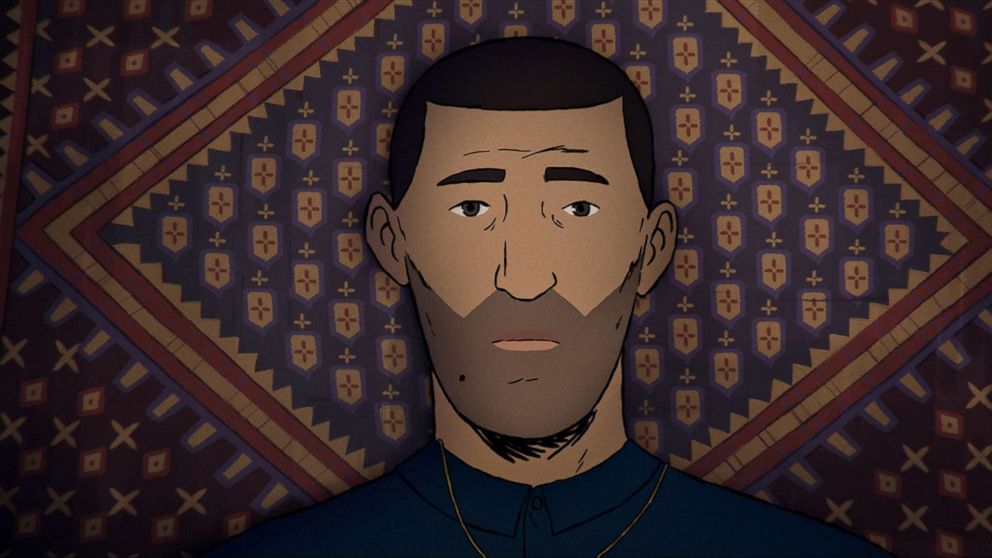 The vibrancy of these early scenes with Amin and his mother and siblings contrasts sharply with a never-ending war and outmoded immigration laws that stall his escape and make the concept of a place to belong an impossible dream.
"Flee" is not too explicit in showing the horrors faced by Amin. But the impact of dehumanization is deeply felt. Marriage talk with his partner Kasper compelled Amin to speak up about details he'd repressed since being granted political asylum in Copenhagen as a child.
The movie recalls Ari Folman's "Waltz with Bashir" in the technique of docu-animation. But "Flee," both intimate and epic in scope, leads to a revelation that Amin has kept secret for decades behind the official story that the Mujahideen killed his family while he escaped.
Download the all new "Popcorn With Peter Travers" podcasts on Apple Podcasts, Spotify, Tunein, Google Play Music and Stitcher.
No spoilers here, except to say that "Flee" holds you in its grip and does not let go. It's a tale of displacement that speaks powerfully not just to Amin's personal history but to the timely history of refugees everywhere in a world out of balance.
With "Sound of Metal" Oscar nominee Riz Ahmed and "Game of Thrones" star Nikolaj Coster-Waldau serving as executive producers, "Flee" has a fighting chance to reach a wider audience and qualify for Oscars for animation, documentary and best international film.
And why not? "Flee" explodes the notion that animation is strictly for cartoon characters. What's on view in this remarkable document is hallucinatory brilliance at the service of understanding the continuing psychic damage of war. You'll never forget it.