There are many reasons that make Ryan Murphy's 10-episode "Impeachment: American Crime Story" essential viewing. Based on Jeffrey Toobin's 1999 bestseller "A Vast Conspiracy," the FX anthology series is gossipy, gripping, cunning, cruel, harshly hilarious and shockingly heartbreaking—sometimes all at the same time.
The first two seasons of "American Crime Story"—both outstanding— involved murder: The murders of Nicole Brown Simpson and Ron Goldman in "The People vs. O.J. Simpson" and fashion king Gianni Versace in "The Assassination of Gianni Versace."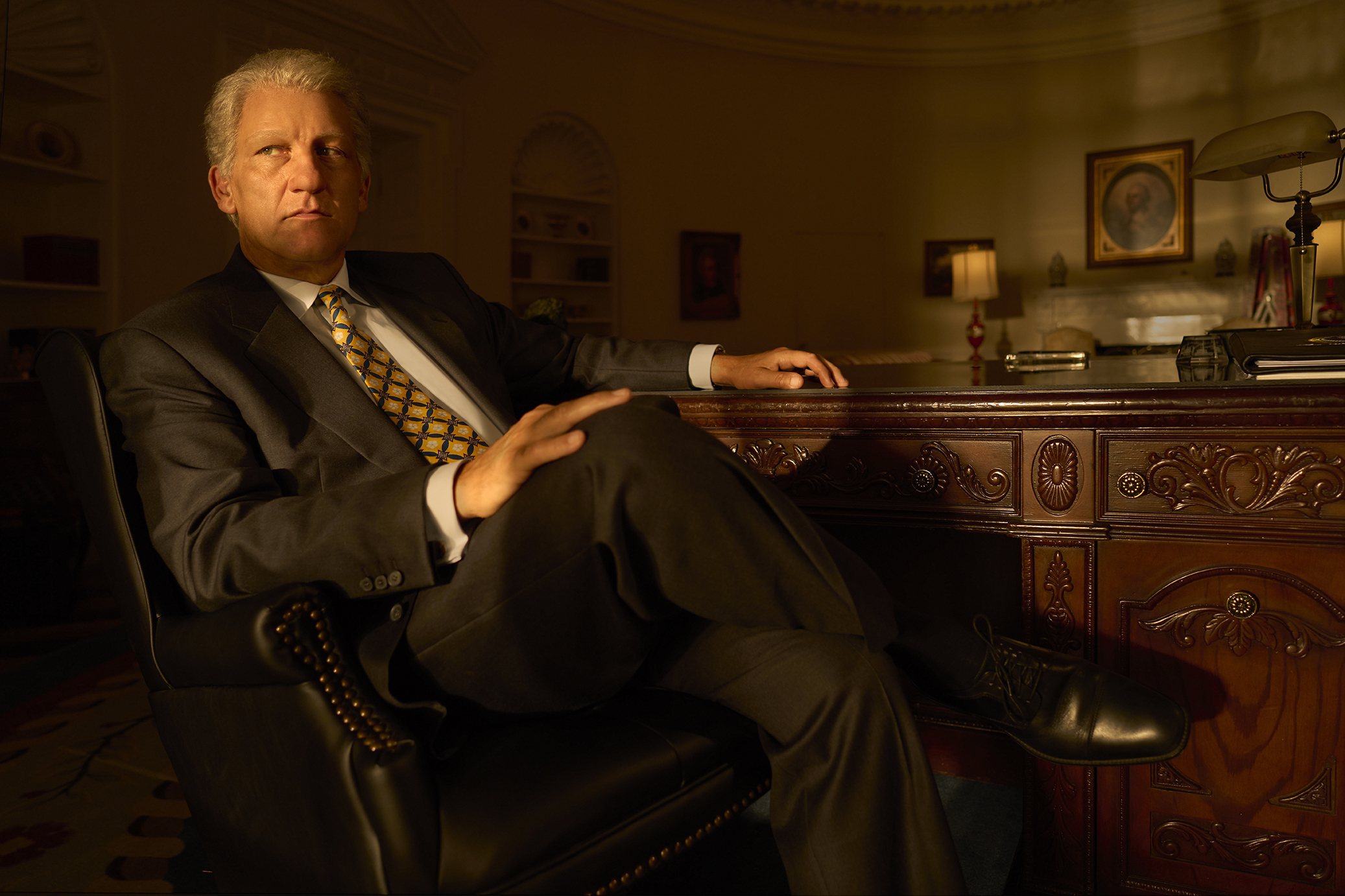 No one is murdered in "Impeachment." It's reputations that go on the chopping block over these raw and riveting 10 hours. Not Bill Clinton's. He escaped the ruin his impeachment threatened and continued his second term as president and found a lucrative career afterward.
It's the three women who brought him to public account who bore the brunt of character assassination. Mocked by political pundits and late-night comics alike, these admittedly flawed women, whose 1990's infamy predated the MeToo and TimesUp movements, were denied what the male leader of the free world was not: their humanity.
Take Monica Lewinsky, the young White House intern who developed what tabloids termed a "fatal attraction" to Clinton during their time in close proximity. Opportunistic, overweight and crushingly insecure, Lewinsky—the oddly naïve child of Beverly Hills wealth—is low-hanging fruit for the flirtatious president, played with sex appeal and smarm by Clive Owen.
Beanie Feldstein, terrific in such films as "Lady Bird" and "Booksmart" and about to star on Broadway in "Funny Girl," portrays Lewinsky in all her vivid contradictions, vulnerable one moment, entitled the next. It's a brilliant portrayal that doesn't hide any chinks in the armor.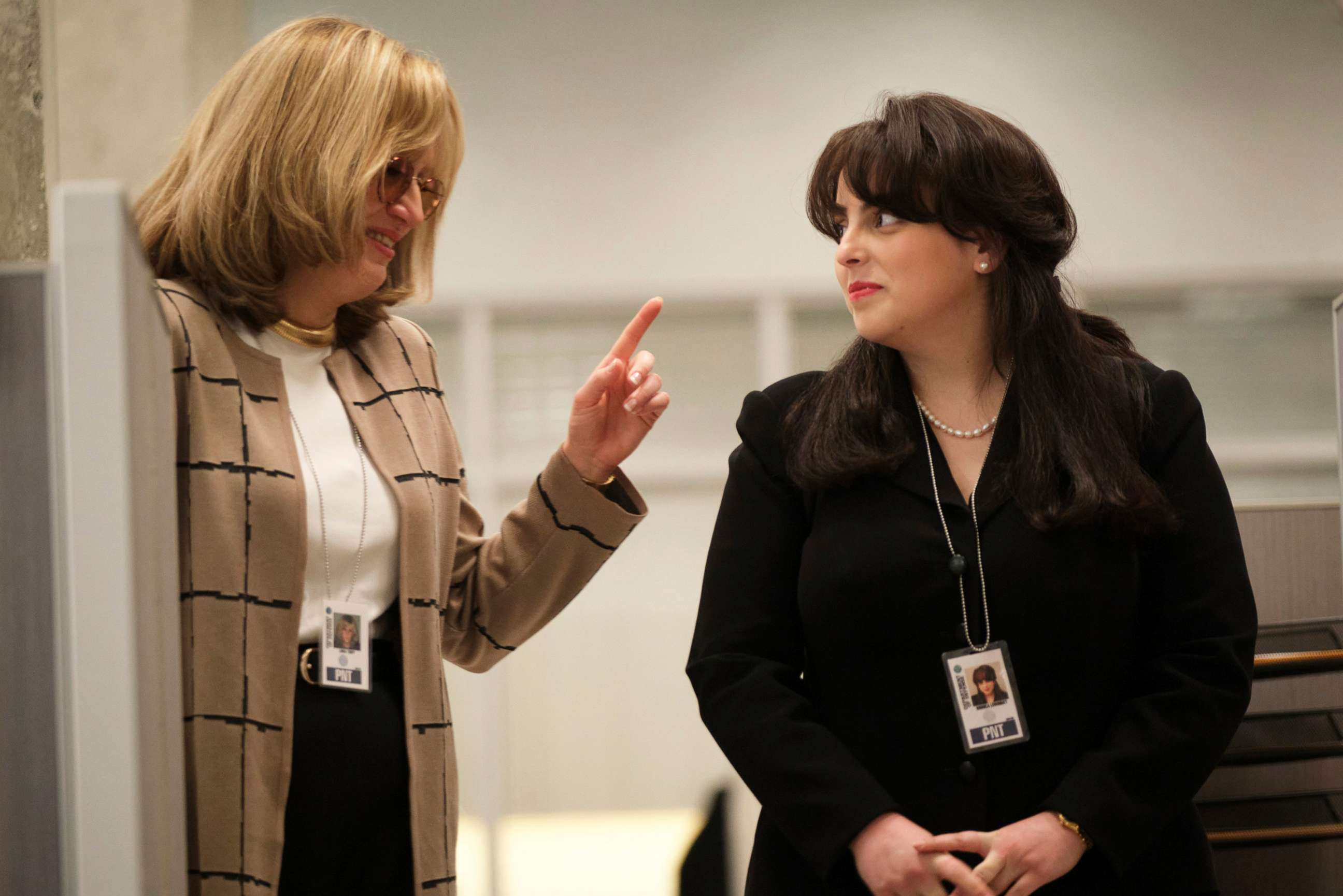 That may come as a shock when you realize that Lewinsky is a producer on the series with input on the scenes involving her. She does herself few favors, allowing Feldstein to build a performance so alive in complexity and feeling that she takes your breath away.
Of course, it isn't Lewinsky who first held Clinton's feet to the fire. That would be Paula Jones (a transfixing Annaleigh Ashford), the wife and mother who files a sexual harassment lawsuit against Clinton, claiming he exposed himself to her in a Little Rock, Arkansas, hotel room when he was governor. Jones wants an apology. Everyone else wants blood or money or both.
Enter special prosecutor Ken Starr (Dan Bakkedahl), who failed to impeach Clinton on the Whitewater scandal and thinks the Jones case might do it. But he needs more. He needs a way to nail Clinton for lying under oath. Lewinsky is his best bet, but how to get her on the record?
Download the all new "Popcorn With Peter Travers" podcasts on Apple Podcasts, Spotify, Tunein, Google Play Music and Stitcher.
That role falls to Linda Tripp (Sarah Paulson), who worked with Lewinsky at the Pentagon and ultimately betrayed her friend for a maybe book deal by secretly taping her phone calls regarding Clinton and her semen-stained, blue dress that might come in handy.
Tripp, who died of pancreatic cancer a year ago at age 70, is perhaps the most vilified of the three women. The media knives were out for the ungainly, unprincipled, unlikable Tripp. She's easy to mock as long as you don't look inside and try to understand.
Paulson understands. She sees the loneliness eating at this divorced wife and mother—a D.C. careerist the players never let in, an off-putting scold who built her hard shell as a shield against hurt. Tripp watches helplessly as Lewinsky calls her a "treacherous bitch" and as John Goodman, in drag, fat shames her on "SNL." Paulson says she now regrets wearing a fat suit.
And yet, Paulson, a consummate actress of startling versatility, gives Tripp what she was never allowed by those who judged her: three dimensions. Without excusing Tripp's actions, Paulson finds the grit in a woman who refused to accept being categorized as broken.
For all the barbs you can throw at "Impeachment—a script that goes shallow when it most needs to dig in, an overloaded cast given too little to do (Edie Falco's Hillary Clinton doesn't get a moment till Episode 7)—the series succeeds in humanizing three women that, until now, history reduced to national jokes.
As all of Starr's men, led by Mike Emmick (Colin Hanks), backslap each other for exploiting Lewinsky, Jones and Tripp for political ends—Bill Clinton never stood trial for harassing women, only for lying about it—"Impeachment" calls out the rampant sexism that women are still battling. That's why this story needs to be told now and that's why it stings. Like hell.