This modest beauty is the first Pixar toon to hit theaters since the pandemic began. That alone makes "Lightyear" a must for families scouting peak summer entertainment. One caveat: "Lightyear" is not a "Toy Story" sequel, despite being named for astronaut Buzz Lightyear.
Here's why.This is the movie that made Andy, the kid from "Toy Story," want a Buzz Lightyear action figure back in 1995. Tim Allen voiced Buzz, like Tom Hanks did for cowboy Woody. But they were plastic toys. The human Buzz, given vocal bluster by Chris Evans —Captain America himself!— is the intergalactic movie hero that made Andy a fanboy in the first place.
Got that? No worries. It'll all become clear as "Lightyear" rolls along, dispensing laughs, suspense, thrills and visual sparks that do the trick without ever touching the top-tier magic of the four classic "Toy Story" movies that came before it. But, hey, what could?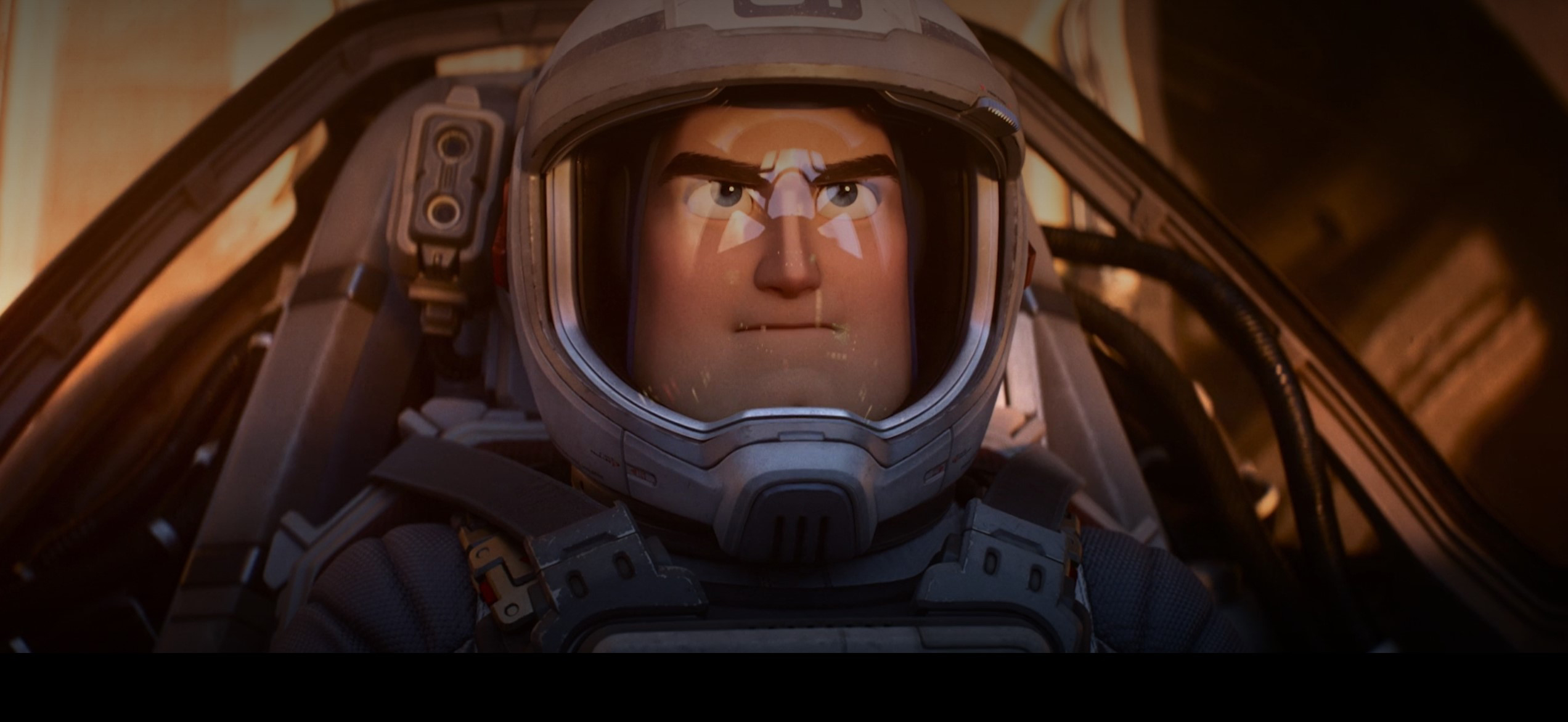 So go with the flow as director and co-writer Angus MacLane ("Finding Dory") lays out the origin story of the Space Ranger who inspired the toy. After being marooned on a hostile planet called T'Kani Prime, Buzz embarks on a series of test missions to get his crew back to Earth.
The problem is that voracious insects and vines attack anything that moves on this planet. Worse, when Buzz departs on his four-minute missions to fix the ship's hyper drive and invent a crystal fuel formula, everyone remaining on T'Kani Prime ages four years.
That includes his mentor, Commander Alisha Hawthorne (Uzo Aduba), a Black LGBTQ officer who marries her girlfriend—their same-sex kiss got the movie banned in Saudi Arabia and the United Arab Emirates—and becomes a mom and a grandmother while Buzz stays ageless.
It's Alisha's granddaughter Izzy (a zippy Keke Palmer), who comes to the rescue when their planet is invaded by the villainous Zurg (James Brolin) and his robot army. Izzy and her pals, including clumsy Mo (Taika Waititi), aren't exactly ranger material at first. But watch out?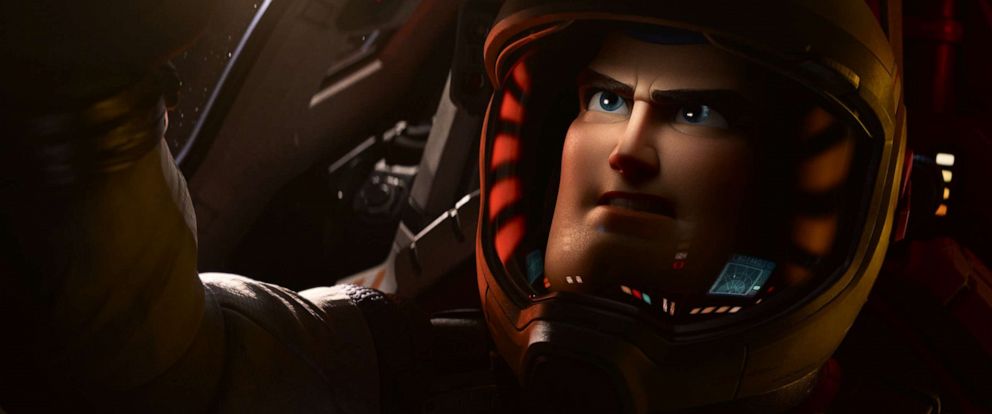 Set to a soaring score by Michael Giacchino that softens to suggest the pain of loss, "Lightyear" finds its emotional core in the relationship between Buzz and Sox, a robot kitty with a plug-in tail who serves as sidekick and support system by coughing up a blowtorch or a tranquilizer dart. When Buzz gets a little boring—sorry, he does—Sox has the star quality to fill the gap.
Move over Baby Yoda since Sox—voiced with dazzling, deadpan humor by animator Peter Sohn— is the scene-stealer supreme. Every home should have one and the merch is available. Sox has an empathy chip, magnet feet and a weakness for belly rubs. Most of all, Sox teaches Buzz that he can't be a hero alone, that he needs a team to get the job done.
Message received. Don't go into "Lightyear" expecting "Toy Story 5." You'll only be disappointed. This "Top Gun: Maverick" of animated space odysseys is more of a lark than a new cinema landmark. But when formulaic retrofitting doesn't stall the engines of Pixar's somewhat muted flight to infinity and beyond, "Lightyear" hits the sweet spot.