Is sappy sentiment really a bad thing for a movie to deliver, especially in a pandemic? Your answer will gauge your reaction to "Palmer," a shameless tearjerker with just enough surprises up its sleeve to bring out your forgiving nature. At least it did mine. Now streaming on Apple TV+, "Palmer" -- with Justin Timberlake providing the marquee value -- offers a familiarity that stops far short of breeding contempt.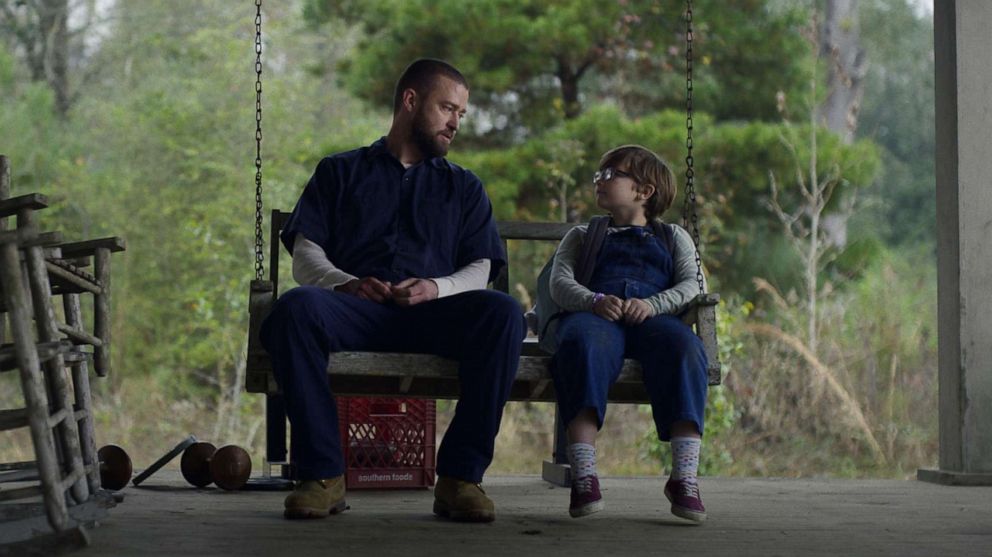 It's hard to hate on Timberlake, who plays the title role with rugged sincerity. The former boy-band dreamboat for NSYNC and chart-topping "SexyBack" solo artist proved his acting chops in 2010's "The Social Network." Sadly, his subsequent films failed to generate heat. "Trolls," really? Now, after a four-year hiatus, following a disastrous turn as a lifeguard/playwright in Woody Allen's misbegotten "Wonder Wheel," Timberlake returns to the screen.
Download the all new "Popcorn With Peter Travers" podcasts on Apple Podcasts, Spotify, Tunein, Google Play Music and Stitcher.
It's not a role that requires heavy lifting, Timberlake plays Eddie Palmer, a Louisiana homeboy who's fallen on tough times. His days as a high-school quarterback came crashing to a halt after a conviction for a crime that the film is slow to reveal. Long story short, Palmer did 12 years of hard time. Barely hirable (he's a parolee), a bearded and scowling Palmer returns home to holy roller Vivian (the ever-wonderful June Squibb), the tough-love grandma who raised him. After a strenuous bout of good-to-be-home sex with Shelly (Juno Temple), the meth addict who lives in the trailer next door, Palmer talks himself into a job as a school janitor.
Then comes the plot twist that lifts the movie out of the swamp of predictability. When Shelly leaves town with her violent boyfriend, she leaves behind Sam (Ryder Allen), her seven-year-old son who has nobody now except -- you guessed it -- Palmer. A social outcast himself, Sam is a gender nonconformist who prefers dolls to footballs and likes to dress up as a princess. Palmer doesn't know how to deal with the situation initially, but comes to respect the boy's choices.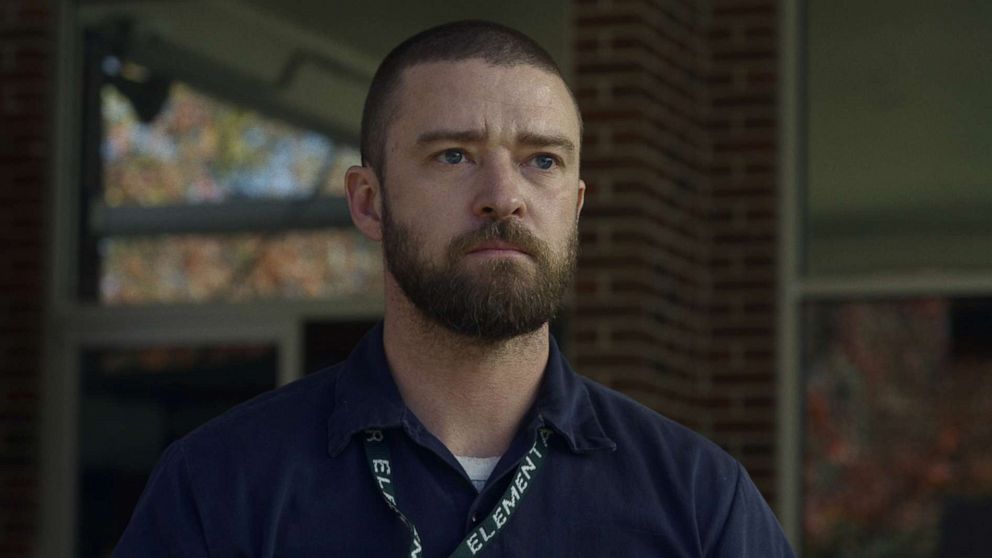 None of this would work at all if Ryder Allen wasn't such a funny, touching delight as Sam, a chubby kid with glasses whose connection to Palmer is a lifeline against the bullies of the kid and adult variety. Palmer's quick fix is to use his fists until he realizes that's a shortcut back to jail. Director Fisher Stevens, working from a patchy script by Cheryl Guerriero, tries to provide a leveling influence by contriving a convenient romance between Palmer and Sam's teacher, played by the conveniently gorgeous Alisha Wainwright. No go.
My question is: Why bother with filler when the heart of the movie is right there in the relationship between Palmer and Sam? The boy brings out the best in Timberlake and vice versa. Their scenes together have an emotional gravity otherwise missing in a movie that plays it safe by the cliched book. For Timberlake, "Palmer" is hardly a giant leap back into a screen career that he let fizzle. But it is a promising step forward. Welcome home.