Review: 'Scream' fiercer, funnier than 4th sequel has any right to be
It's been five years since the last "Scream" film.
If you loved the first "Scream" in 1996, you'll at least like the 2022 "Scream," now in theaters and way fiercer and funnier than a fourth sequel has any right to be.
Directors Matt Bettinelli-Olpin and Tyler Gillett are so hopelessly devoted to what the late horror maestro Wes Craven achieved over his "Scream" tenure (the last in 2011) that their copycat glee is infectious.
OK, it can also be irritating. "Scream" 2.0 hardly equals the Craven original -- puh-lease! -- but Bettinelli-Olpin and Gillett, collectively known as Radio Silence as directors of "Ready or Not," definitely get their Craven on. The meta jokes about slasher films, their quick-buck sequels and the toxic fans who eat them up and spit them out make for a playful party time sendup.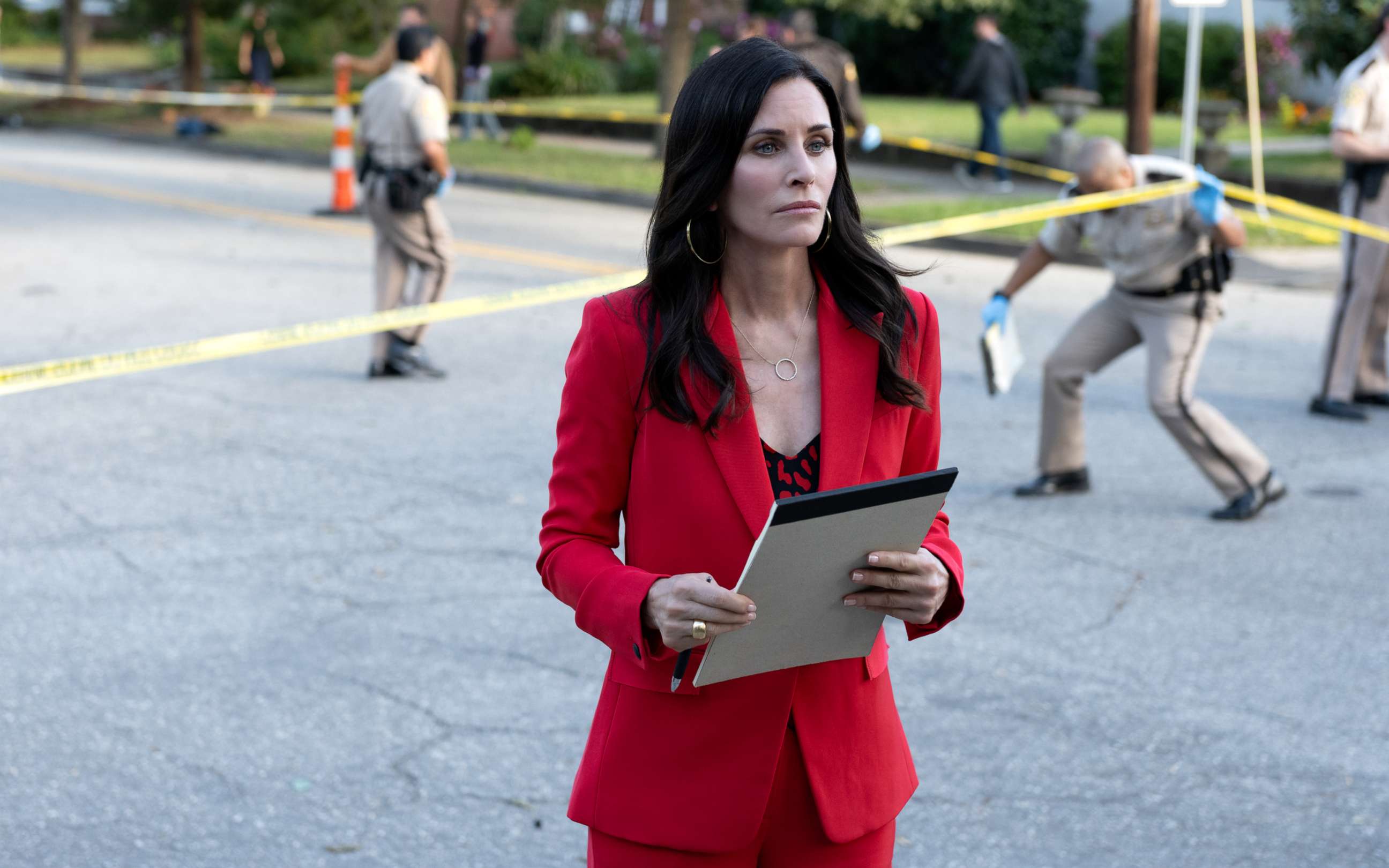 The movie describes itself as a "requel," a sequel-reboot hybrid that leads us right back to Woodsboro, California, where Ghostface first slashed his way to infamy. Such familiar faces as Courteney Cox, Neve Campbell and David Arquette are back, vying for attention with new kids on the "Scream" block -- younger actors with fresher credits and social media followings.
Jenny Ortega, of "You" on Netflix," steps into a part similar to the one Drew Barrymore played first time out. As Tara, a teen alone at home, she's terrorized by the phone voice of Ghostface asking the signature question: "What's your favorite scary movie?"
Unlike Barrymore's character, movie savvy Tara is hardly stuck for an answer, citing "The Babadook," a 2014 cult favorite to which she adds her own elevated critical evaluation: "It's an amazing meditation on motherhood and grief." No more last-century horror shoutouts when the kids have such newbies as "It Follows," "Hereditary" and "The Witch" as reference points.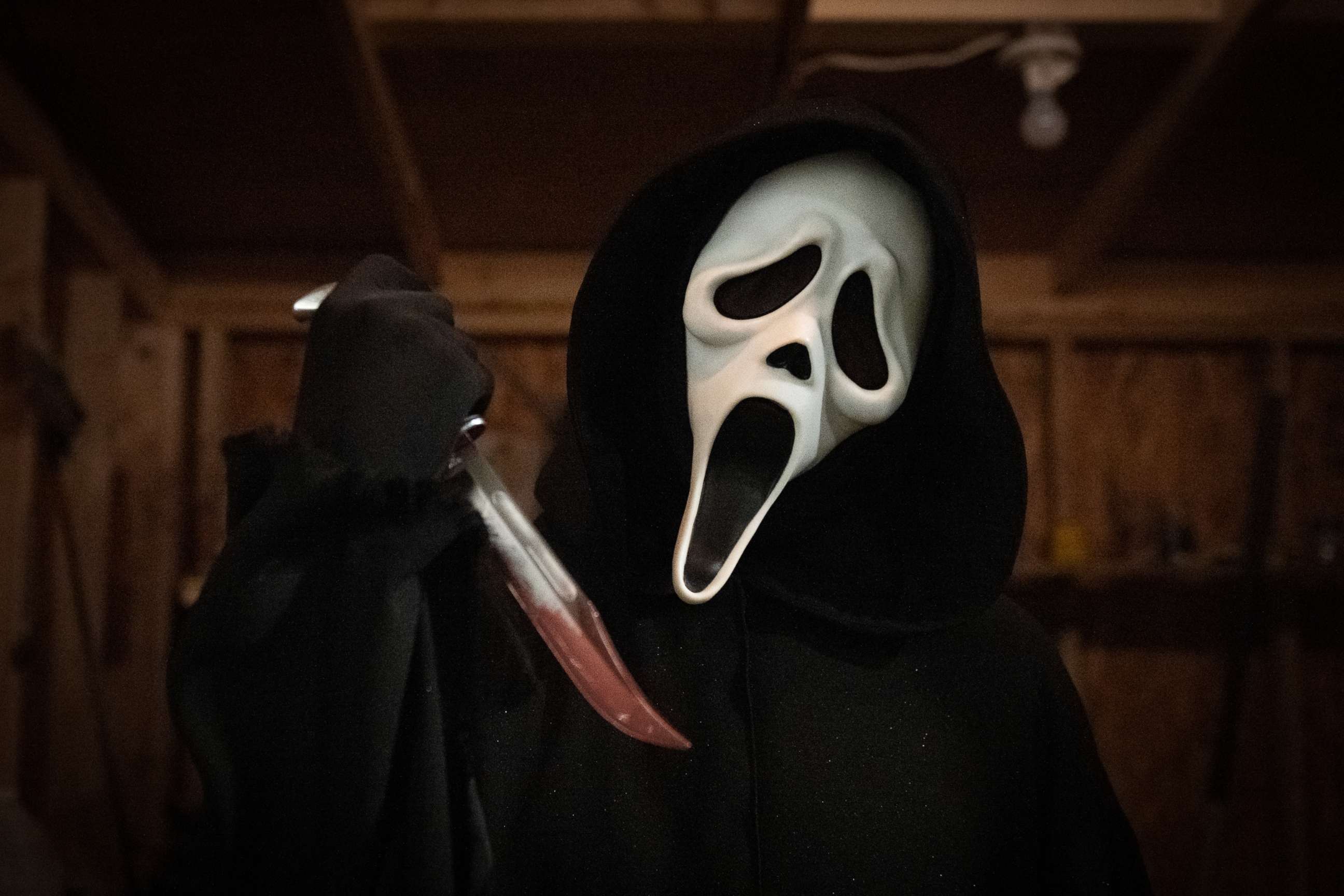 Funny stuff. Sadly, the gory scares don't match the giggles. Rushed to the hospital, a bleeding Tara is comforted by her older sister Sam, played by "In the Heights" standout Melissa Barrera, and her boyfriend Richie (Jack Quaid, of "The Boys" and son of Dennis Quaid and Meg Ryan).
Other Generation Z-ers on the suspect list include twins Chad (Jason Gooding of "Love, Victor") and Mindy (Jasmin Savoy Brown of "Yellowjackets") and the new sheriff's son Wes (Dylan Minnette of "13 Reasons Why"), though guessing who's doing the slashing is too easy this time.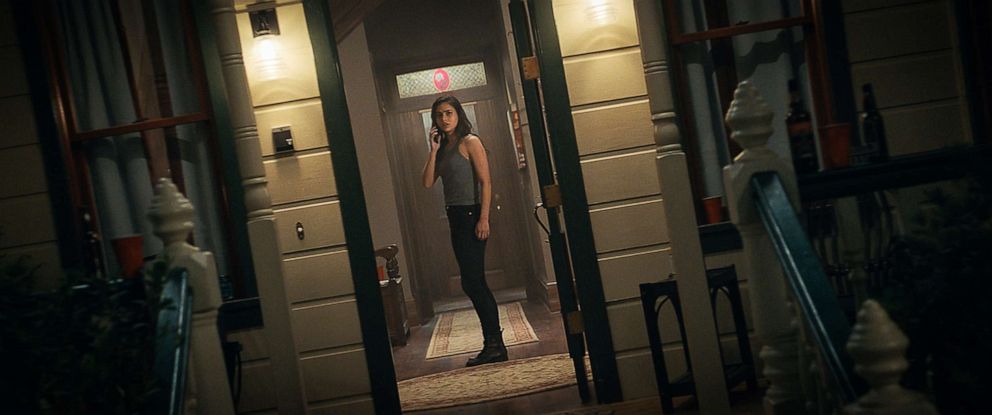 Still, it's a kick watching the "Scream" legacy team back in action. Arquette, of the artful shrug, looks older if not wiser as former Deputy Dewey, a boozer who wonders why Ghostface is targeting relatives of the original killers. And Cox, whose former marriage to Arquette is wickedly tweaked, returns as big-city journalist Gale Weathers.
And what of Campbell as self-help guru Sidney Prescott, who was once intended to be the "final girl" on the kill list of the predators? Well, Sidney -- a former love of one of the original slashers -- has surprises up her sleeve too good to be spoiled in a review.
Here's "Scream" for a new generation -- self-aware, self-mocking and brashly eager to send out its own diabolical mix of mirth and menace. It's an amazing meditation on borrowed inspiration and squeezing the golden goose for one last payoff.