Sharna Burgess and Brian Austin Green talk her pregnancy, his recent health scare
The couple are expecting their first child together this summer.
Sharna Burgess and Brian Austin Green are opening up about Burgess' pregnancy and Green surviving an ulcerative colitis flare-up.
The couple announced earlier this year that they will welcome a baby boy, their first child together, around July 4. The baby will be Burgess' first child and Green's fifth.
"I'm experiencing the magic and the not-so-magical parts of it," Burgess, 36, told "Good Morning America" in an interview that aired Thursday. "Pregnancy's a trip."
The Australian "Dancing with the Stars" pro said the topic of having kids was a conversation the couple had "early on" in their relationship and said not having children was a "deal-breaker" for her. In the end, Green was open to the idea.
"He's such an amazing dad," Burgess said, adding that "the way he parents" was one of the reasons she fell in love with him. "And I thought, 'Man, it would be so incredible to raise a child with him.'"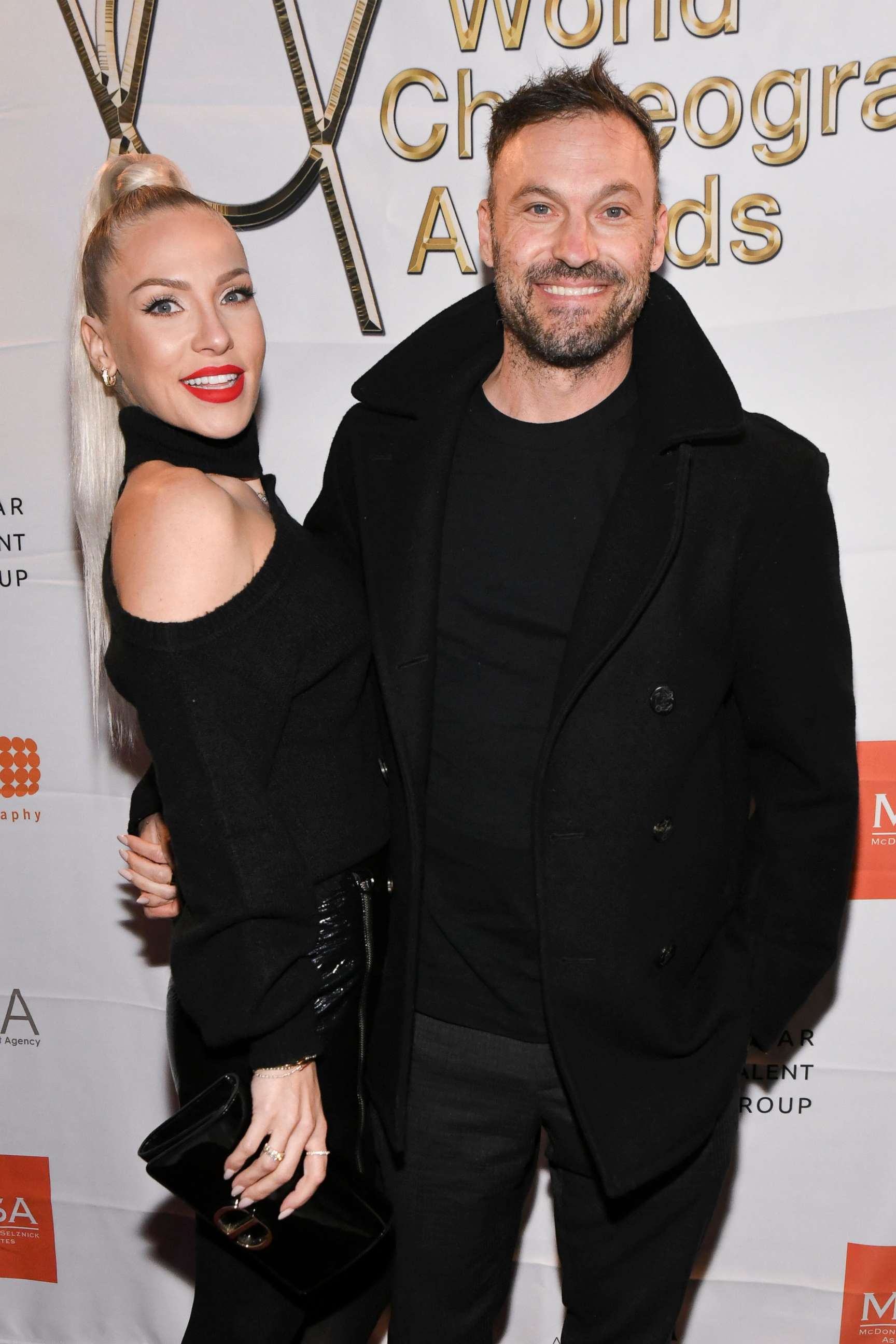 As for when she might return to "DWTS," where she most recently danced with Green, 48, in the show's 30th season, Burgess said the future isn't entirely clear but her days on the dance floor are far from over.
"I want to come back. I would love to come back. Who knows if it's this season or next season," she said. "I have no idea how I'm gonna feel once this [baby is] here, but I'm definitely not done dancing."
Green, meanwhile, revealed in a candid Instagram video back in April that he had suffered an intense flare of ulcerative colitis, which he said lasted for six and a half weeks.
While he said he had dealt with the disease before, he called his recent flare-up "a real rough experience."
Ulcerative colitis is an inflammatory bowel disease that irritates and ulcerates the lining of the large intestine and rectum, according to the National Institute of Diabetes and Digestive and Kidney Diseases
The organization states that symptoms in some cases begin gradually worsen over time, while in others it can start suddenly. Most commonly, symptoms include diarrhea, abdominal pain and cramping, rectal bleeding, weight loss and fatigue. In some cases however, the disease can cause "serious complications that develop quickly and can be life-threatening."
Burgess said she was "scared" and "fearful" watching Green struggle with the disease because she "didn't realize how debilitating it was" having never experienced anything like it before.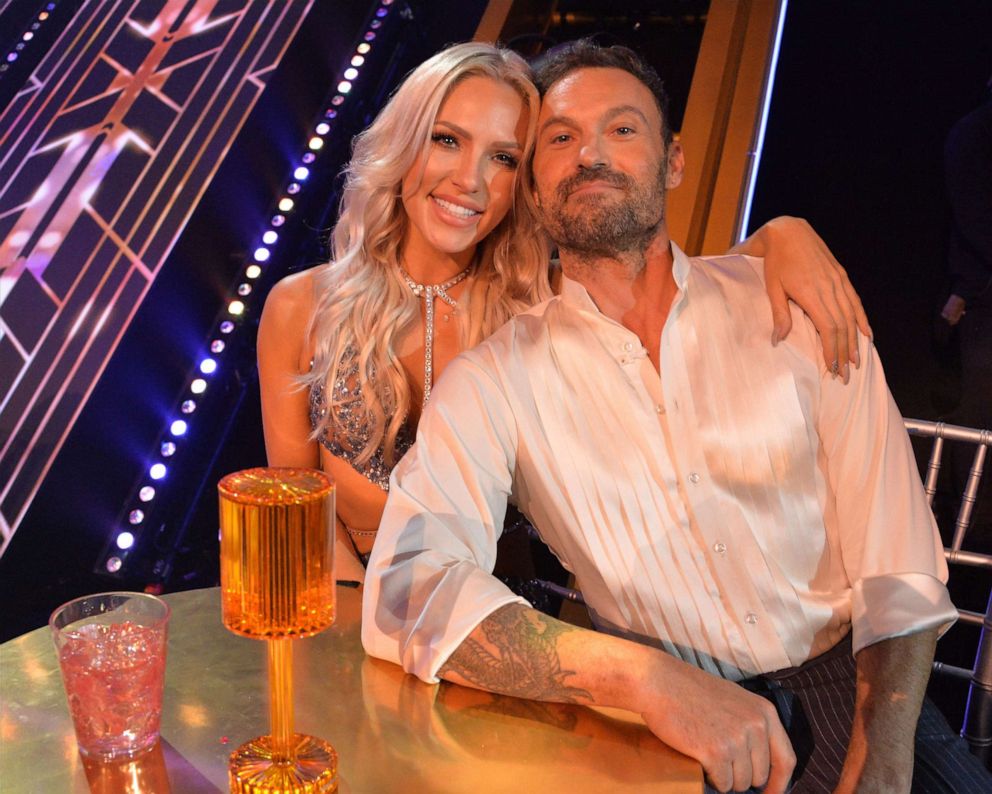 Green said he's keeping his condition under control with dietary changes, such as avoiding gluten and dairy -- strategies that can help manage symptoms but do not treat the underlying inflammation caused by the disease.
"As long as I can keep things within my system that my body doesn't think I'm poisoning it with ... then it doesn't fight back," he said.
Burgess said helping Green helped through his recent health scare prepared her for motherhood.
"It showed me how much I really am capable of and that I do have a natural instinct for this," she said.
Green praised Burgess for stepping up to the challenge. "It's amazing to see how people can adapt to situations and how well she has adapted to this one," he said.