Jonathan Owens is over the moon about fiancee Simone Biles being awarded a Presidential Medal of Freedom.
In an Instagram post Thursday, the NFL player, who was in Washington, D.C., with the four-time Olympic gold medalist as she received the honor that same day, wrote that he was proud of Biles.
"Words can't explain how proud I am of you, this has been such a surreal experience to watch you receive your Presidential Medal of Freedom, and be the youngest to ever receive one at that!" he wrote. "You're one of the strongest people I [k]now and are so deserving, I'm so blessed to be able to experience this with you."
"You motivate me more everyday to be the best version of myself," he added.
On Wednesday, Biles made history as the youngest person ever to be awarded the Presidential Medal of Freedom, according to President Joe Biden.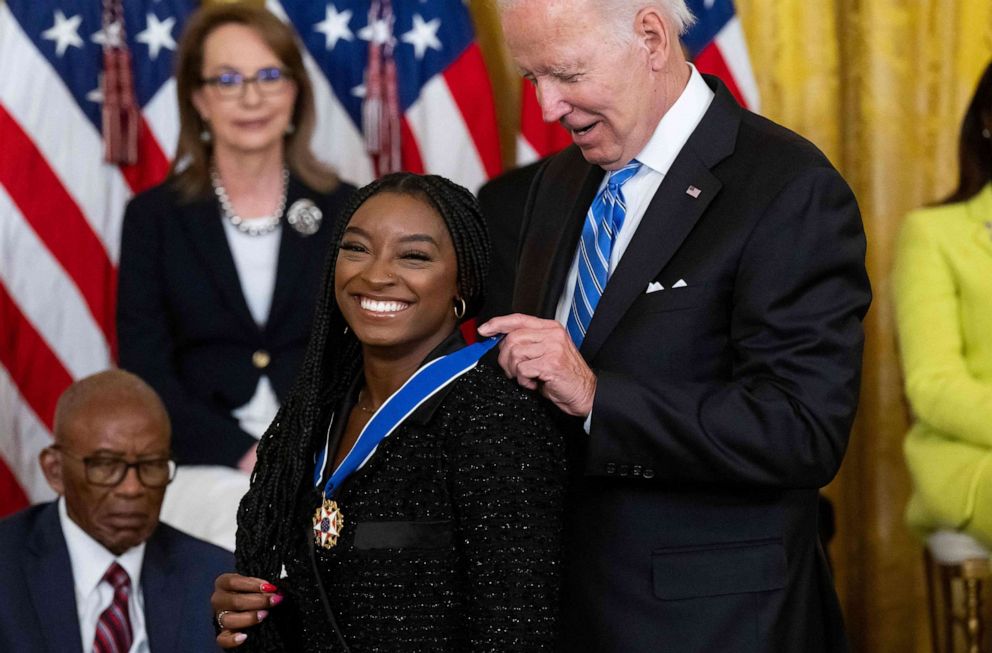 During the ceremony, Biden recognized Biles for her work as an advocate for victims of sexual abuse and for mental health.
"Hearing I was the youngest was a huge honor," Biles told reporters outside the White House on Thursday, following the award ceremony. "It's kind of scary because it is the best award you can receive in your whole life, so now it's kind of scary, like, 'Oh, what do I do now?' But it's a huge honor."
Other recipients of the award included Biles' fellow Olympic gold medalist and soccer star Megan Rapinoe, former congresswoman and gun control advocate Gabrielle Giffords and late Arizona Sen. John McCain.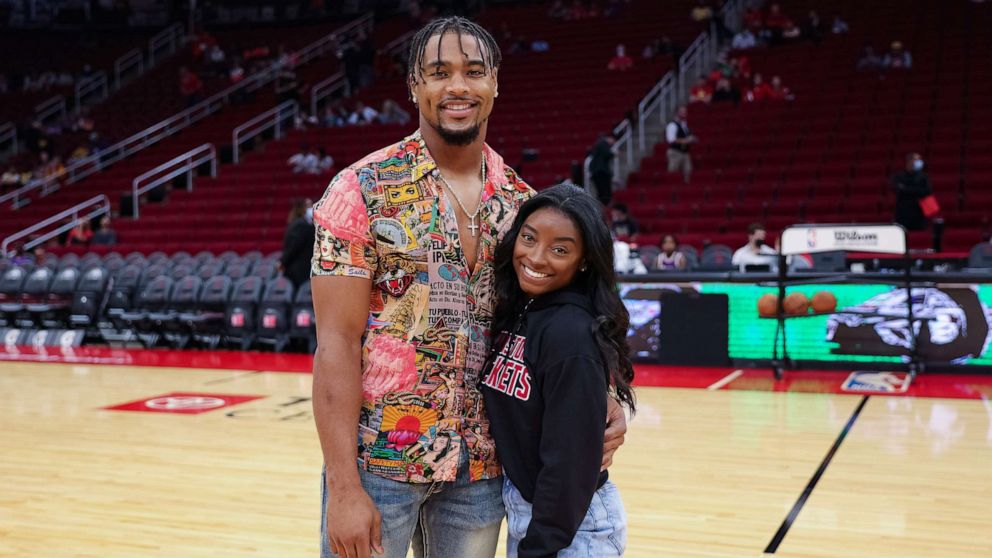 Owens and Biles became engaged in February of this year. Biles shared the news on social media with photos of the proposal and wrote, "WOKE UP A FIANCÉE" with diamond ring emojis.
"I can't wait to spend forever & ever with you, you're everything I dreamed of and more!" she added.
The couple has been dating since 2020.