Drumroll, please! With Oscar buzz surging for Riz Ahmed, the time is now to check out his virtuoso acting performance as a rock drummer facing deafness in "Sound of Metal," a film-festival darling currently streaming on Amazon Prime. You'll be stunned by the film's thrashing ambition and emotional gravity.
And Ahmed's brilliant performance is one for the ages.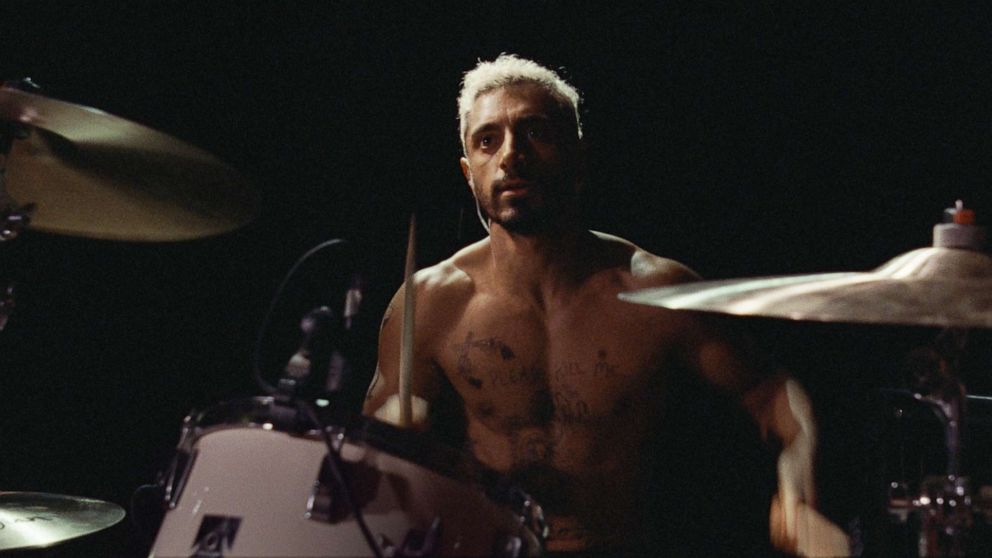 Ahmed ("Rogue One," "Venom") plays Ruben Stone, a punk-metal-experimental drummer and recovering heroin addict who finds the world crashing down on him when his hearing starts to go. Screenwriter Darius Marder, also in a mightily impressive directing debut, makes sure audiences know the feeling by slowly draining out the film's audio. Thanks to the genius sound design of Nicolas Becker, we hear what Ruben hears -- a dull noise fading to nothingness.
Ruben's default reaction is panic. This can't be happening. Not to him. Not the guy with the tattoos and peroxide dye job who plays drums shirtless and travels from gig to gig in an RV he shares with his bandmate/hot girlfriend Lou (a fine, feisty Olivia Cooke). Lou is supportive, at first, but the band has contracts to fulfill.
Download the all-new "Popcorn With Peter Travers" podcasts on Apple Podcasts, Spotify, Tunein, Google Play Music and Stitcher.
What's left for Ruben, aside from an audiologist who tells him his ears are shot for good, is a rehab center run by Vietnam vet Joe, powerfully played by Paul Raci ("Parks and Recreation," "Baskets"), the hearing son of deaf parents. Raci, who works in deaf theater and is fluent in American Sign Language, radiates a tough love that is funny, fierce and award-worthy.
Ruben initially resists Joe's attempt to teach him the value of stillness in silence. For Ruben, spending money he doesn't have for expensive surgery with tinny, clanky results is much preferable to what he sees as an acceptance of defeat. For Joe and others in the non-hearing community, surgery is seen as a betrayal of the value of deafness as a positive that turns a mundane world into something radiant and magnificent.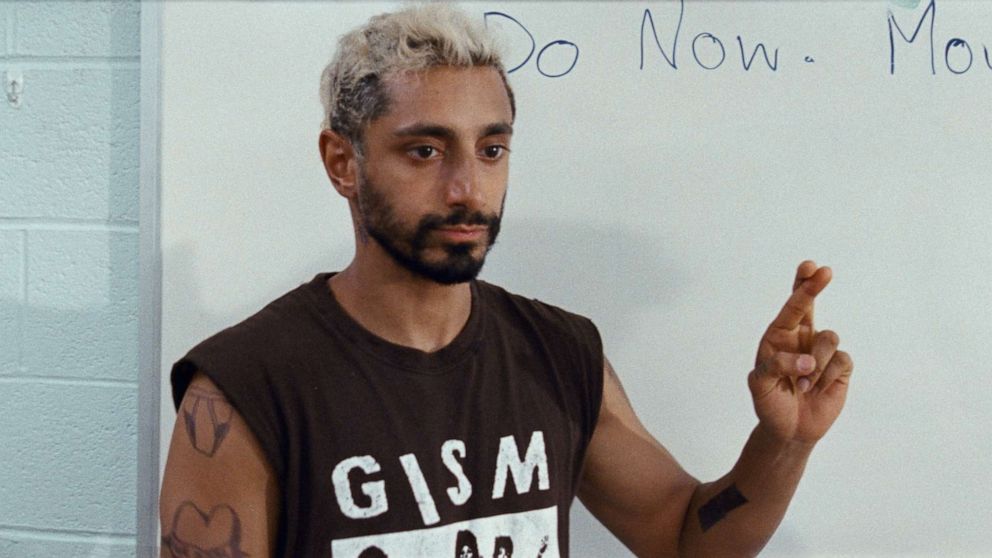 "Sound of Metal" could have lost itself in the politics of those choices. But Marder rightly refuses to make a therapy drama.
His tale of a man who must fight his way out of the traps inside his own head emerges as one of the best and most-resonant films of the lockdown era. And Ahmed, who spent months learning drumming and ASL for the film, offers nothing less than total immersion.
Such devotion is typical of this outstanding actor, rapper and activist. Born in London to Pakistani parents, Ahmed became the first Muslim to win a lead acting Emmy, for HBO's "The Night Of." He's proud to represent, but his approach to character is more organic than partisan.
Whether he's having fun as Lena Dunham's sexy, surf instructor on "Girls" (his second Emmy nomination) or rapping about his alienation from racist England in "The Long Goodbye," he gives everything he's got. In "Sound of Metal," showing Ruben the berserker taking his first tentative steps toward self-knowledge, Ahmed leaves you with the feeling that he can do anything. That's more than a talent, it's an exhilarating gift.