When Air Jordans hit the sneaker scene, Spike Lee got the call of a lifetime from Nike to star in a commercial alongside who most people call the greatest basketball player of all time.
"I was completely surprised when it blew up. It changed the culture and I'm just happy I was a part of it," Lee told "Good Morning America" on Monday about the 1991 commercial with Michael Jordan. "It was 100% accident. When I made that film, Mars [Blackmon] had to wear Jordans, that's all it was."
Lee, who created and starred as the shoe-obsessed character in his film, "She's Gotta Have It," gave credit to Nike's founder for giving his stamp of approval for the campaign.
"Nike's agency saw the film, called me up outta nowhere and said, 'we want you to be in a national campaign with Michael Jordan, you play Mars Blackmon, but there's one catch Michael Jordan has not seen the film and does not know who you are,'" Lee recalled, laughing about his early days in the industry. "We gotta give credit to Phil Knight. It's his decision -- to have a black guy be the face of your company -- so give him credit and the rest is history," he added.
The award-winning director also weighed in on the new ESPN docuseries, "The Last Dance," that he said has resonated with so many fans because of how it explores Jordan's career.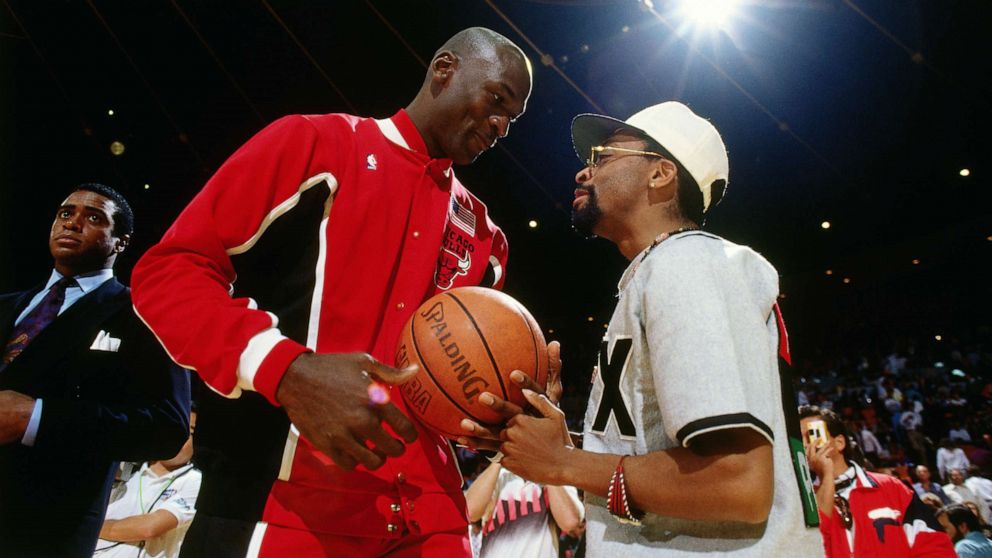 "Michael Jordan is a mythic figure," Lee said, "We're seeing behind the curtain, the camera was with him every single day that last year in Chicago, so this is behind the scenes."
"I love Lebron [James], I love everybody, but sometimes people got to remember and this show is making people remember who the GOAT is."
As a basketball fan, Lee remembered what it was like sitting courtside during Jordan's heyday at one of his favorite NBA stages.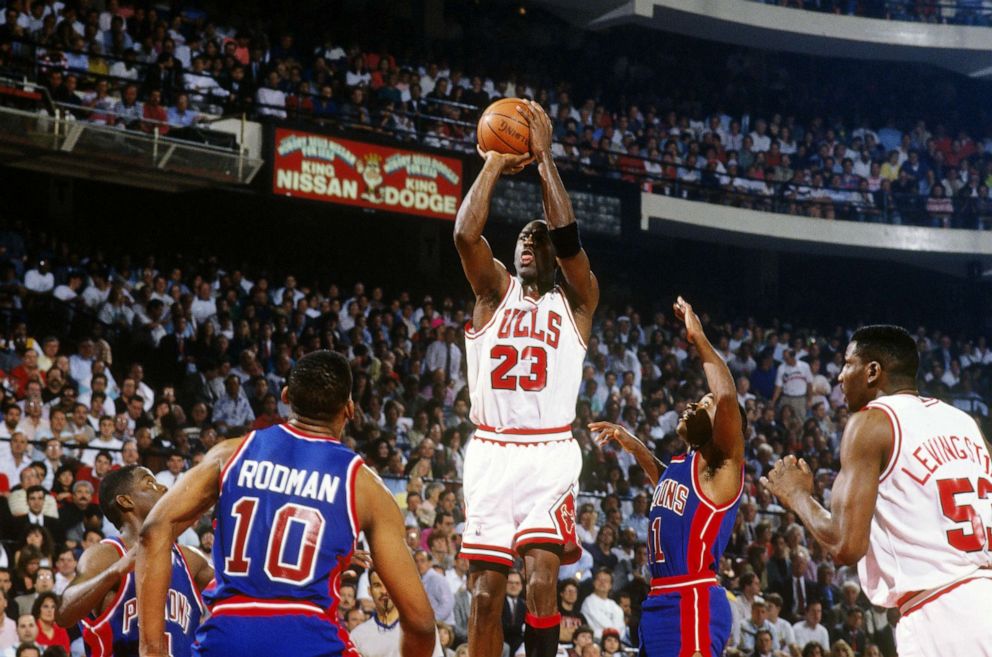 "New York City would be on fire when Michael Jordan would come to the Garden," Lee said. "I think one of the reasons why Mike liked playing in the Garden is he understood that New York City, that basketball's our game and we appreciate great performances."
"Even though he was killin' us," Lee said of the Knicks, who "couldn't get past the Bulls -- we had to see this guy."
"The Last Dance" airs on ESPN Sundays at 9 pm ET through May 17 with two 1-hour broadcasts per week..