Danielle Savre saves lives on "Station 19," but she's also making dreams come true in real life.
The 32-year-old actress, who plays firefighter Maya Bishop on the "Grey's Anatomy" spinoff, donated her eggs to her childhood best friend, Chris Ogden-Harkins, and his husband, Jacob Ogden-Harkins, and now they are set to become dads.
"I donated my eggs to Chris and Jake, and now their surrogate is pregnant and will be having a baby this November," Savre told Los Angeles ABC station KABC. "This family is about to get bigger!"
Savre also shared her excitement for the dads-to-be on Instagram, writing, "I am honored to have been able to give you this gift."
The couple, who are expecting a baby girl, said they are excited to become dads when their daughter -- whom they've named Aspen Grey -- arrives, and they hope their story inspires others looking to start a family.
"She's been so open, so willing to let us share, and be excited about our journey," Chris said of Savre. "And letting people know who are wanting to start a journey of their own, you can do it in many different ways."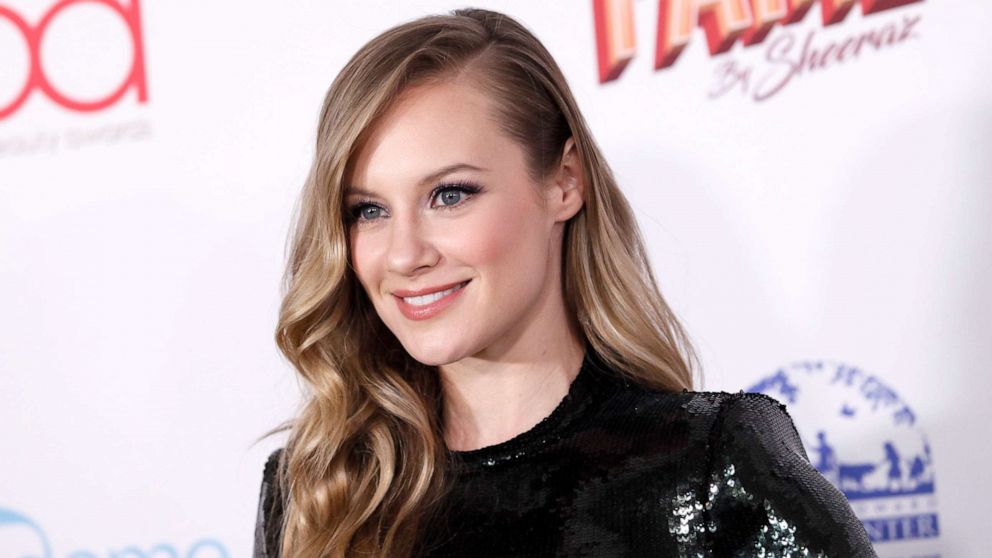 "Everyone's blown away by what you can do now with science," Jacob added. "It's amazing. It's beautiful. Not to sound corny, it's magical. It's been amazing. Thanks to Danielle."
Savre added that she hopes the story "makes people less scared about approaching" the topic.
Chris and Jacob have started an Instagram account in their bundle of joy's name so everyone can follow their story -- from the IVF process to the surrogacy and from Savre's involvement in the baby's life to their adventures as new parents.