Ten-time Grammy award-winning pop singer Taylor Swift revealed her new, secret project to ABC News' Robin Roberts during the NFL Draft on Thursday.
Swift shared that she was releasing a new song and music video, "ME!", featuring artist Brendon Urie. The song dropped at midnight on Friday.
"'ME!' is a song about embracing your individuality and really celebrating it and owning it," Swift told Roberts. "With a pop song, we have the ability to get a melody really stuck in people's heads and I just want it to be one that makes them feel better about themselves."
She also revealed some people who have helped her to build her self esteem over time.
"The fans are amazing. I cannot believe how dedicated they are, how thoughtful, I can't believe how much they care," she said. "It makes it more fun for me to create music knowing that they'll care about little Easter eggs or clues or hints."
During the show, she also showed off some of her favorite spots around Nashville, including her high school. The singer also worked fans into a frenzy earlier Thursday by surprising them at a parking lot near a mysterious artwork in Nashville.
She was seen taking pictures with fans as she walked the streets of Music City.
She also took time to pose in front of a mysterious butterfly mural in The Gulch neighborhood, which was made by Denver artist Kelsey Montague.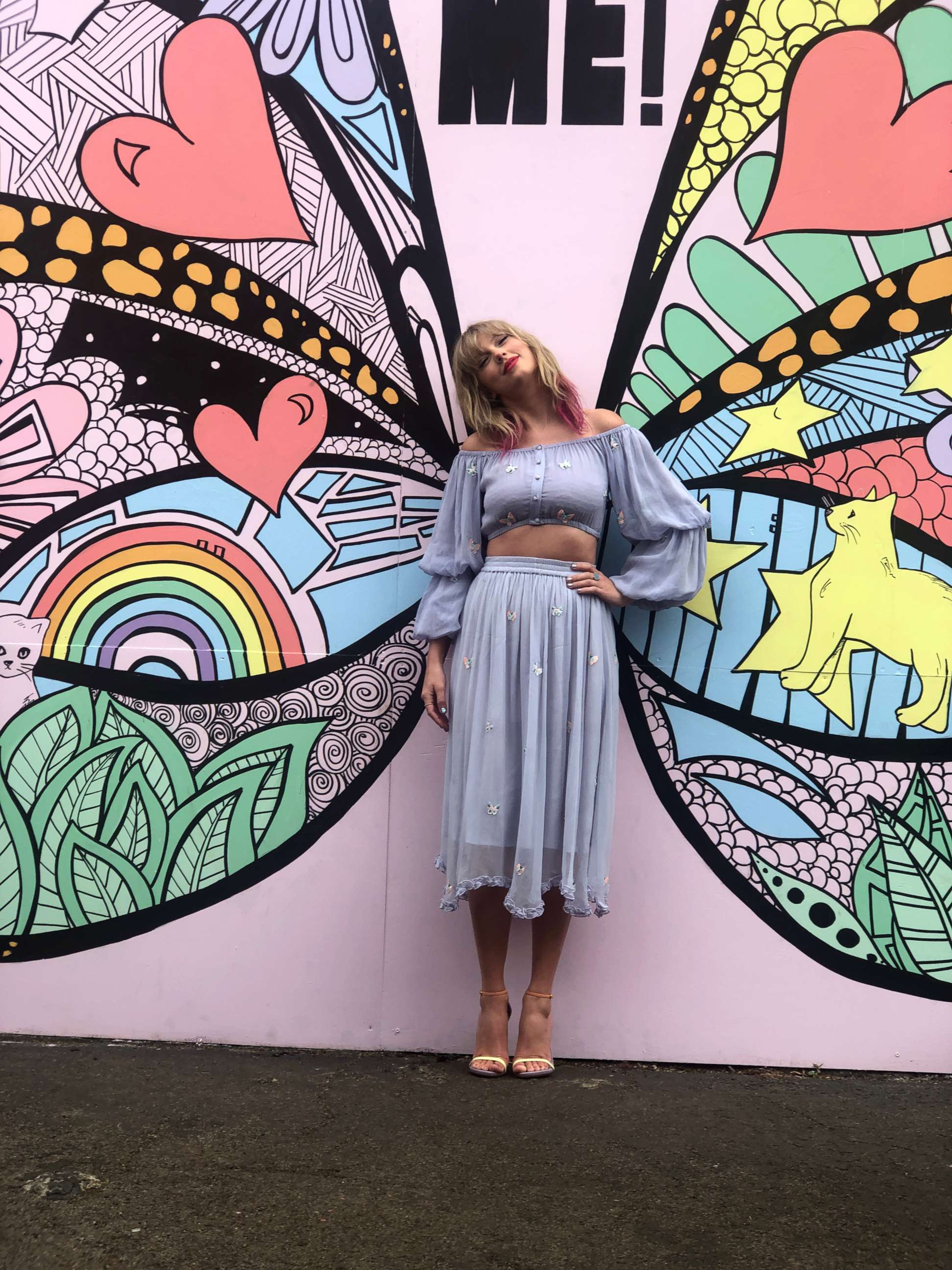 "OK, so we've commissioned this butterfly mural to be painted on a wall in Nashville, and put clues about the song and new music in the mural, so, I'm gonna go show up," Swift says in an Instagram story posted by the Taylor Swift Updates Twitter account.
Swift reportedly took selfies with fans for at least 45 minutes.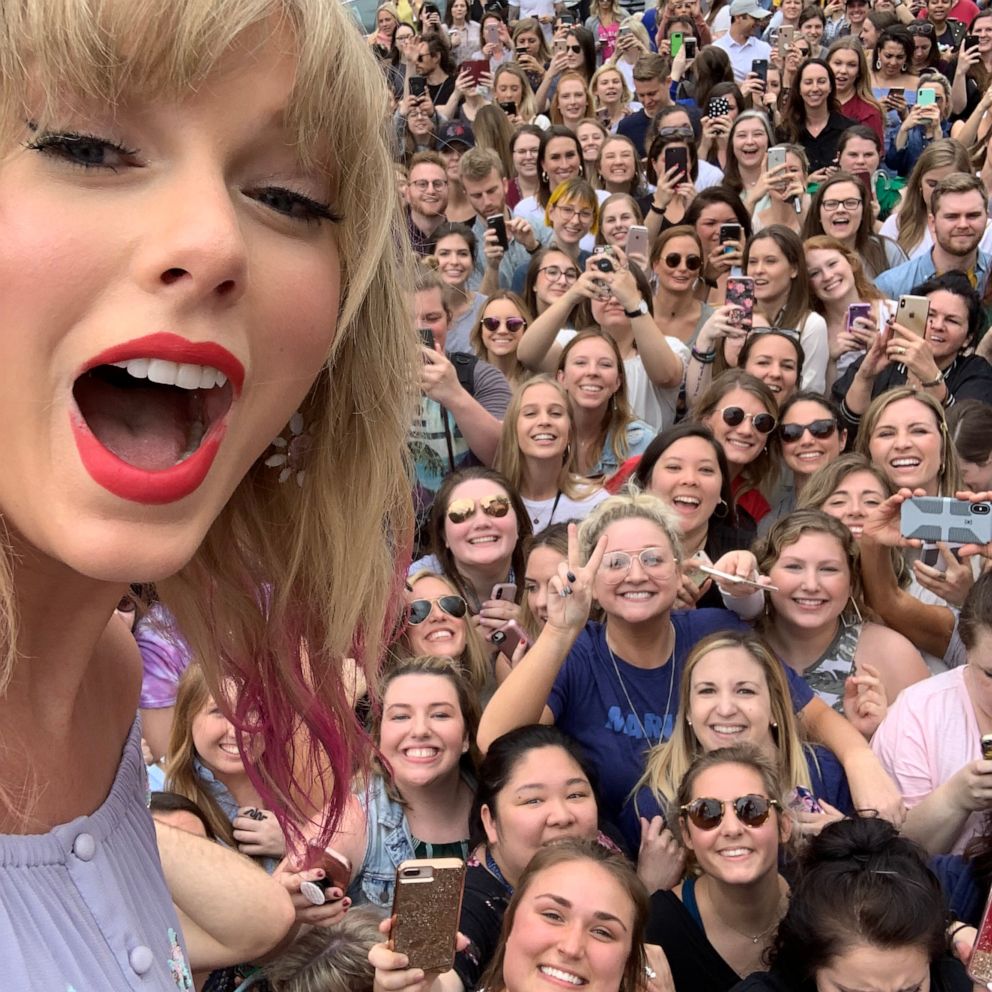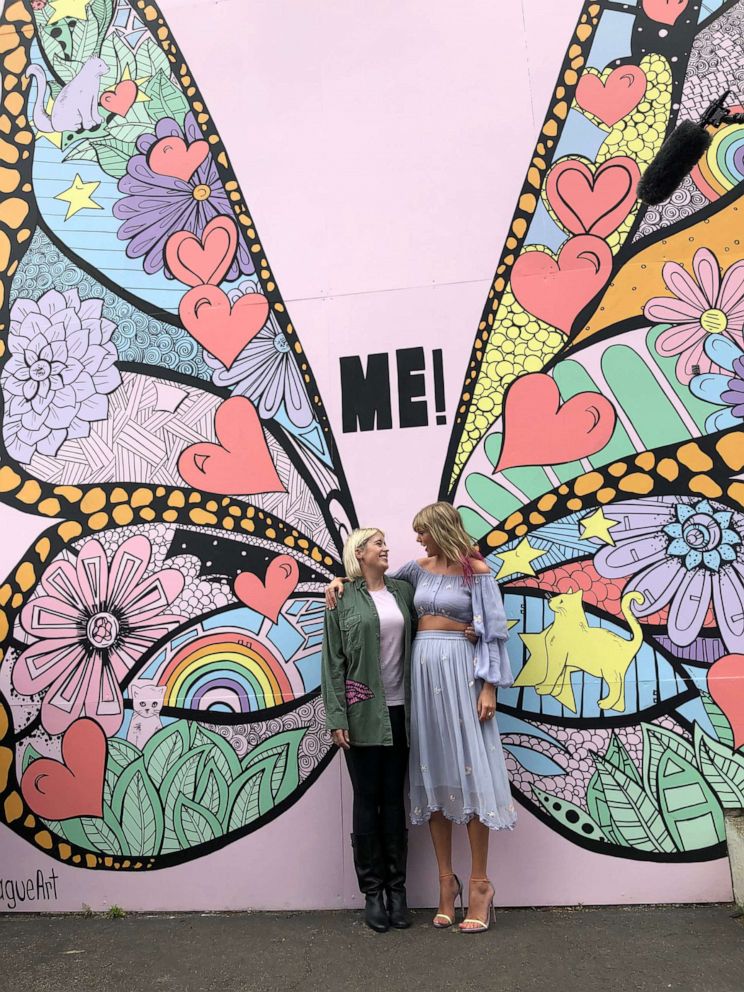 The butterfly mural is the latest in a string of hints Swift has seemingly been dropping in recent months.
Fans have speculated that a new song and or even her seventh studio album was on the way. Her "reputation" album from 2017 was massively successful.
Swift tweeted another message Thursday afternoon, thanking Montague for her art. Since March, she has been seen wearing pastel outfits, including at at the iHeartRadio Music Awards and just this week at the Time 100 gala.
Swift's website had featured a countdown to midnight Eastern Time on April 26 while showcasing a pastel palette and falling sparkles, undoubtedly getting fans ready for the big song and music video reveal.