"Crazy Rich Asians" is slaying at the box office, scoring rave reviews from critics and inspiring little fans at home along the way.
Mom and blogger Ha Truong in Miami, Florida, was so inspired by the movie that she decided to make matching mini-me costumes for her adorable daughter, Olivia.
Truong recreated a DIY version of the blue dress that Constance Wu's character Rachel wears at the end of the movie, and a look replicating one seen on Rachel's hilarious best friend Peik Lin, played by Awkwafina.
"Seeing [Olivia] see herself and someone that looks like her, who's a strong woman, who's living her dreams, for me it's like seeing the future," Truong said about dressing her daughter up like the successful Asian American actresses in the blockbuster film. "It's seeing her opportunities be endless."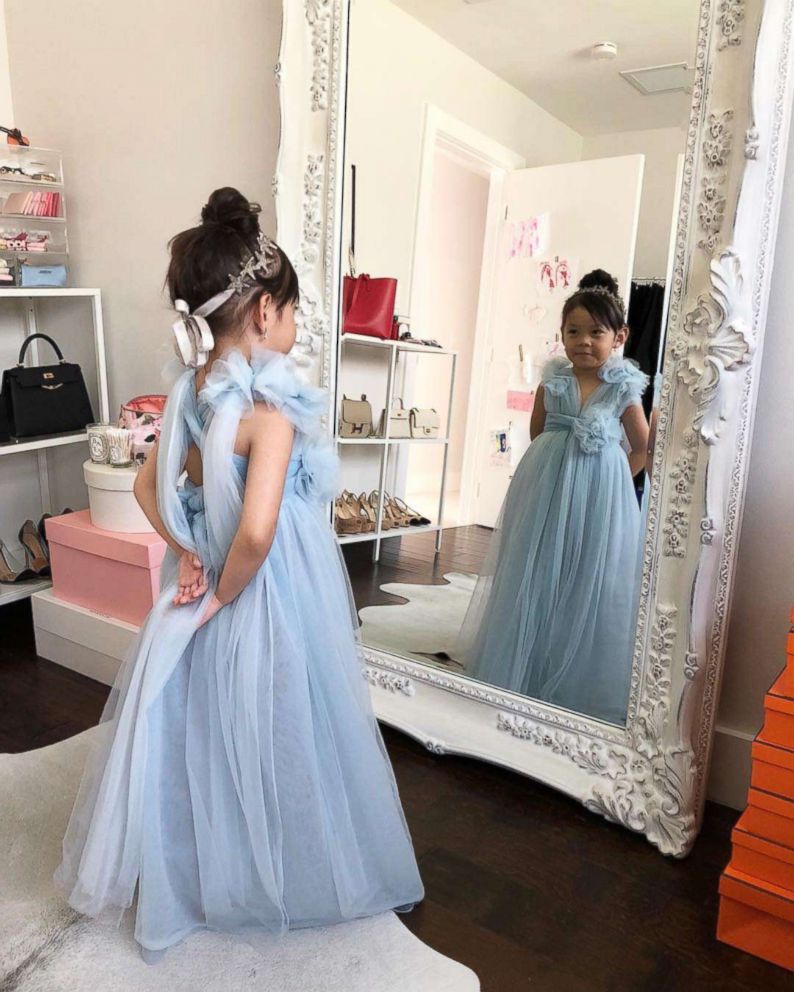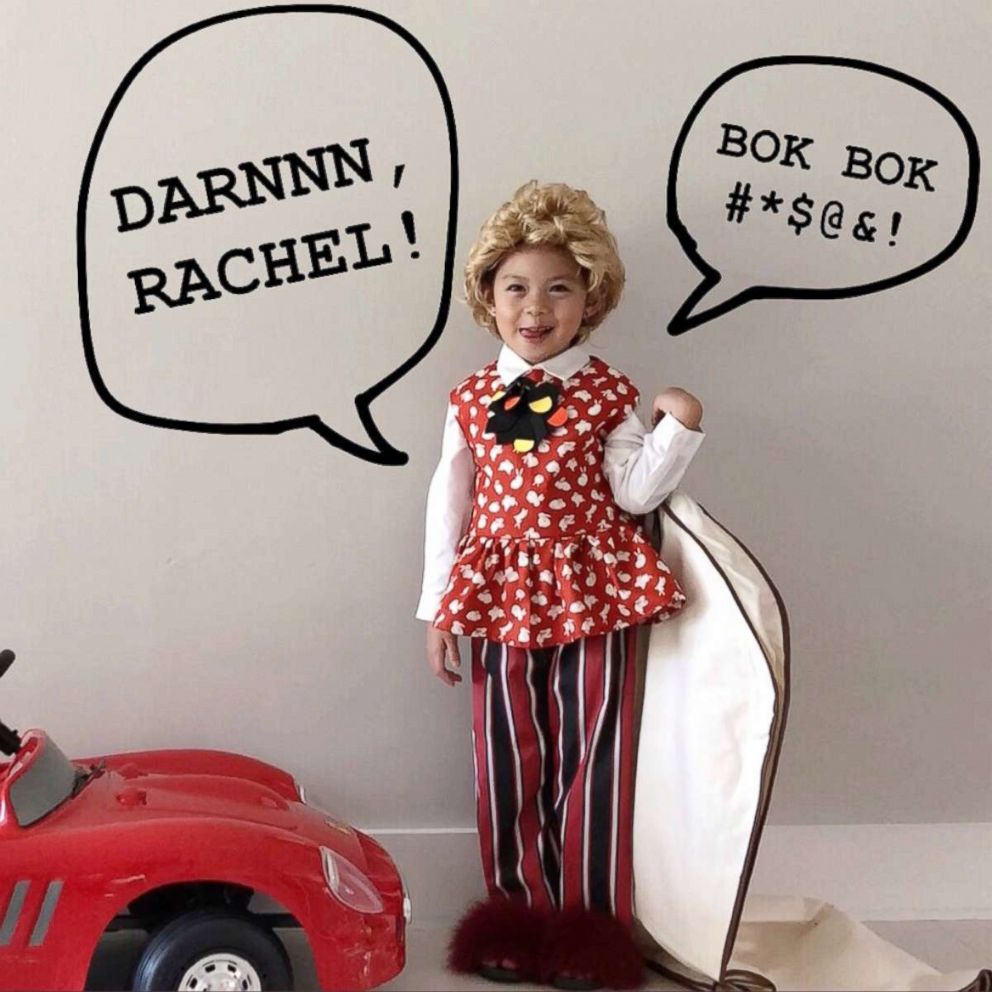 Olivia was very excited to see Constance Wu in the movie trailer, according to her mom. (They had to keep things under PG!)

Truong, who often makes DIY costumes for Olivia, said: "This is the first time I made a costume for Olivia where it gave me the chills." It sparked a bigger conversation between mom and daughter about their culture and the importance of challenging stereotypes of Asian Americans.
"This dress that we made for fun created a ripple effect," she said. "It opened up a conversation between me and her and it opened my eyes to things that I didn't even think about. Hopefully, people will start recognizing that we don't all look alike and we don't have to know karate."
The proud mom shared a video of Olivia wearing the replica blue gown on Instagram, where Olivia repeats Wu's line: "Immigrant stories are the stories of dreams, of love, of sacrifice, of courage, of honor."
Wu shared the video on her own Instagram page writing, "That's what seeing yourself reflected in stories gives you."
We see the story of an immigrant, my family were refugees of war and I want my kids to know where they came from and I don't want them to lose that part of them.
Truong isn't the only one who saw "Crazy Rich Asians" as a moment to help her daughter embrace her culture.
Photographer Mary Grace Pingoy also dressed up her daughter and son as Peik Lin and her father, Wye Mun.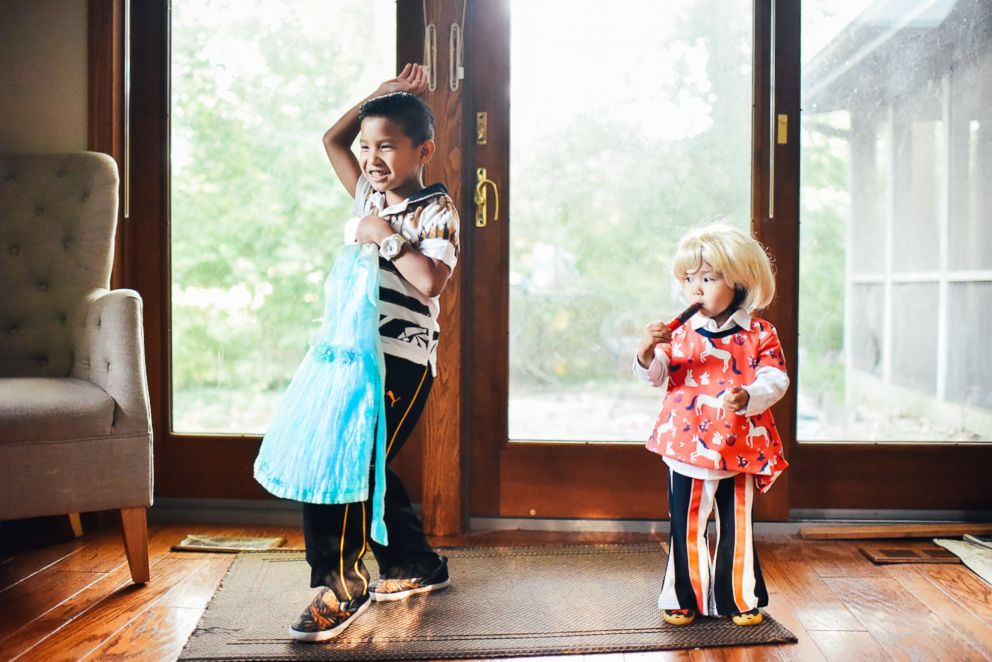 I always want my boys and my baby girl know how beautiful they are
Similar to Truong, Pingoy said: "Growing up with the majority of people around you don't look like you, at times you can feel a little left out or different. I want them to know to embrace those 'differences' and the beauty God has given them as Filipino Americans."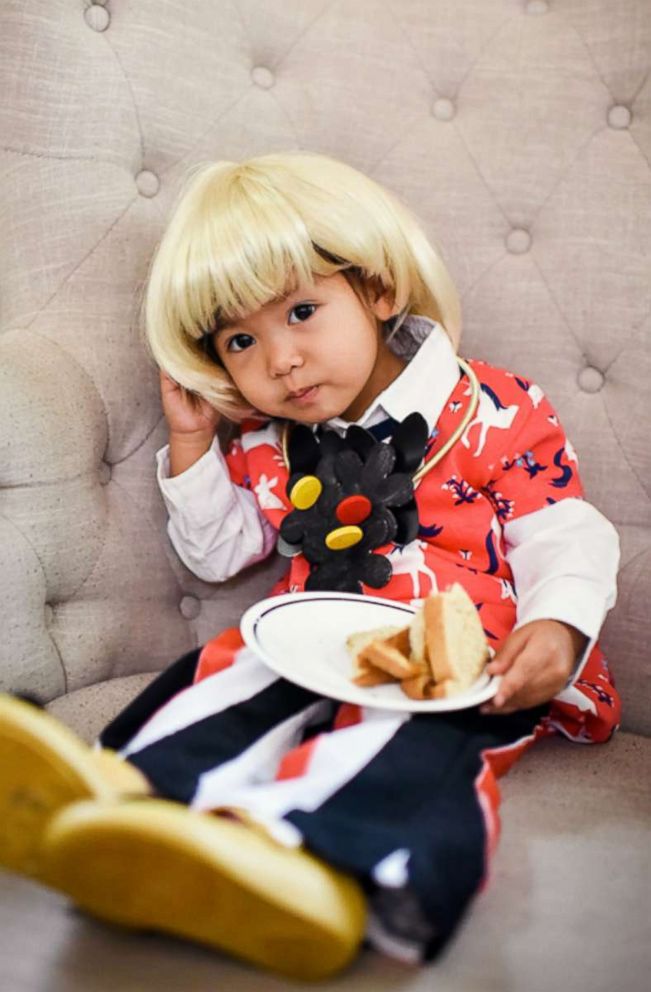 Awkwafina, who plays Peik Lin, saw Pingoy's post commenting, "Omg I am crying rn."
Perhaps it's the beginning of the movie's impact for years to come.