Major spoilers ahead, so please be advised that if you haven't seen "Toy Story 4," click away now.
"Toy Story 4" hit theaters earlier this week and millions have already laughed along with Woody, Buzz, Bo Peep and the rest of their gang as they now try to make their new child, Bonnie, happy as she can be.
But in classic "Toy Story" fashion, the film is just as much for the adults as it is for the kids, with lots of life lessons and themes embedded in the film — just like they were in the first three.
But this new film feels extra special, as one character really takes an unexpected turn, which is sure to leave you in tears.
One last spoiler warning.
For almost 25 years now, Woody, voiced by Tom Hanks, has been the sheriff everyone has grown to love and respect.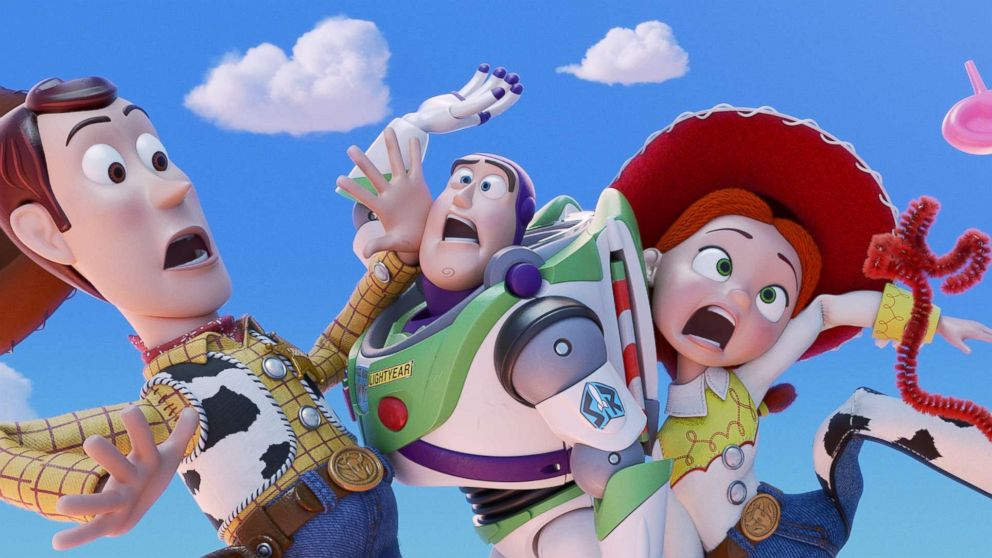 First, it was his devotion to Andy that made him special, and now, it's Bonnie.
But after months of not being played with in this new film, in favor of other toys like a certain spork, Woody feels neglected.
In a surprising twist, Woody is reconnected again with his old crush Bo Peep, only this time, she's been a lost toy for years and is the one who repeatedly gets to save the day, including Woody.
Bo is now empowering and absolutely doesn't need a man to complete her.
But after making sure the entire gang gets back to Bonnie, Woody is left with a choice, stay with Bo Peep as a lost toy, or return to the little girl he adores even if she may not need him.
Knowing Buzz and the new sheriff, Jesse, will be more than enough for Bonnie, Woody decides to leave it all behind and be with his new inspiring muse, Bo Peep.
Hanks spoke to "GMA" in advance of the film's release and said the fact that several generations have grown up with Woody and Buzz is nothing short of "powerful."
"That's something you don't take lightly, nor the fact that it speaks to everybody of every age," Hanks added. "The powers of emotion and the bond that you have with your toy."
It's a goodbye that will feel decades in the making because it is.
The first "Toy Story" came out in 1995 and fans that were children back then are adults now, some with kids of their very own now.
It's a beautiful moment, and it doesn't mean that Tom Hanks' Woody is done with the franchise, but that he's no longer the doll he once was. And that's what makes the franchise so darn heartfelt, the writers know just what to do to make us shed those salty tears in the middle of a packed movie theater.
ABC News and Pixar are both part of parent company Disney.