The men's 800-meter race saw an Olympic-sized show of sportsmanship in Tokyo.
Team USA track star Isaiah Jewett became entangled with Botswana's Nigel Amos and the pair helped each other up, then finished the race together.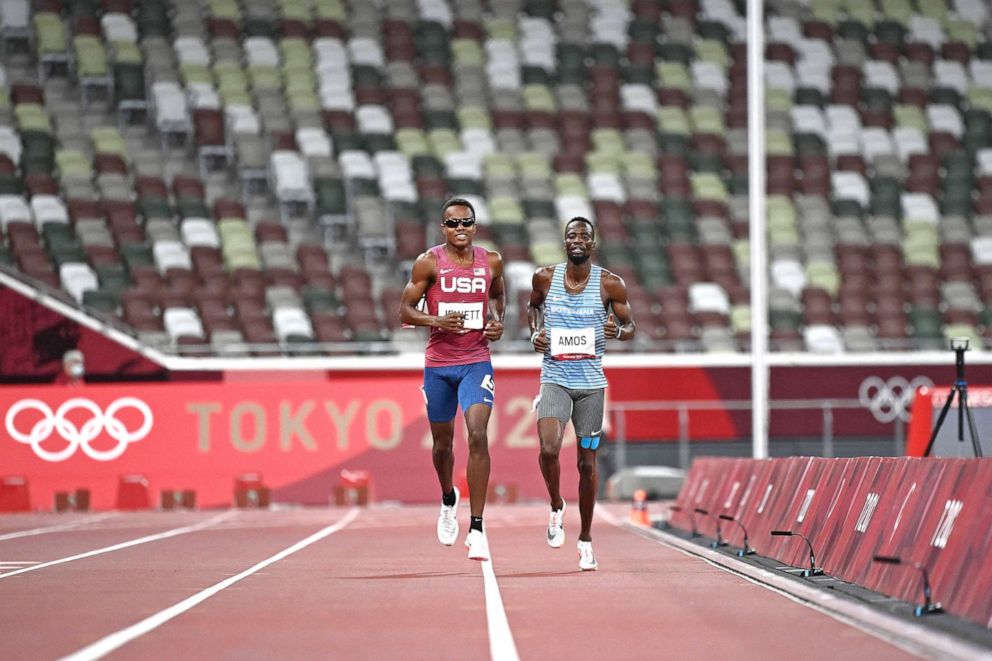 Jewett joined "Good Morning America" to discuss what happened on the track and put the moment into perspective.
"I'm smiling big because I'm blessed. I'm here and I was able to race in that Olympic games and race with everything that I had and have fun," he said. "That was the majority of the whole thing for me, was having fun."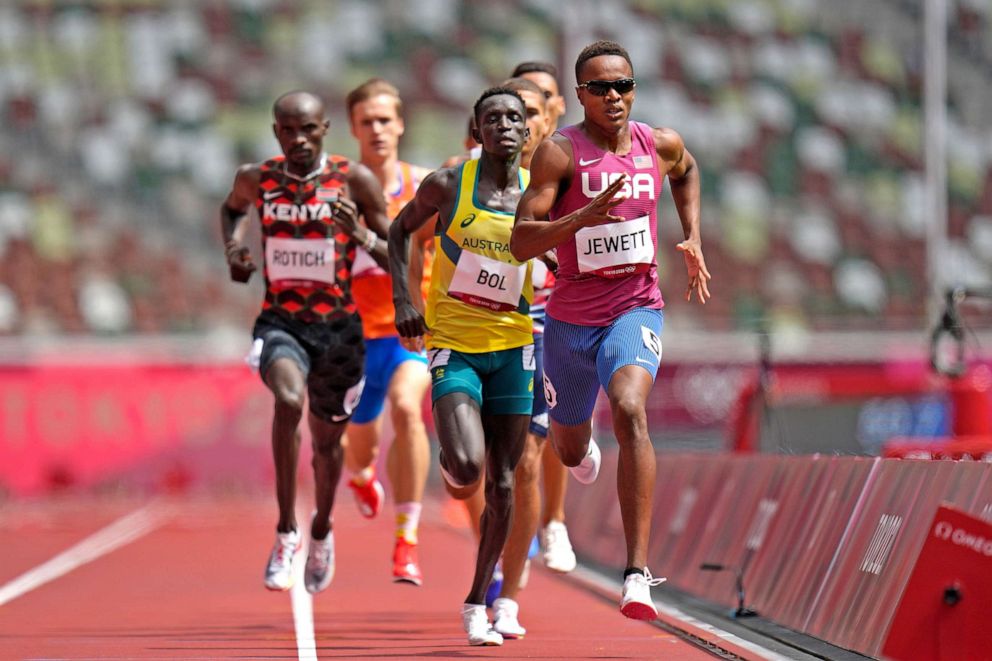 He continued that while, "yes, I didn't come as far as I wanted to, but I had a second to show everybody that I'm here and that's what I hope that I did. I showed that I'm here and I'm going to stay here and show that you can do it if you truly believe in your dreams."
When he first started to stumble during the race having his Olympic dreams dashed, Jewett said that wasn't the first thing on his mind.
"I was kind of shocked at first. I was stuck and I didn't really know what to think but all I knew was I had to get up and finish the race," he said. "I couldn't think about if it was over or not. I just knew that at the end of the day I got to finish my race because that's what my mom taught me. To always finish what I started because that's what's important in life."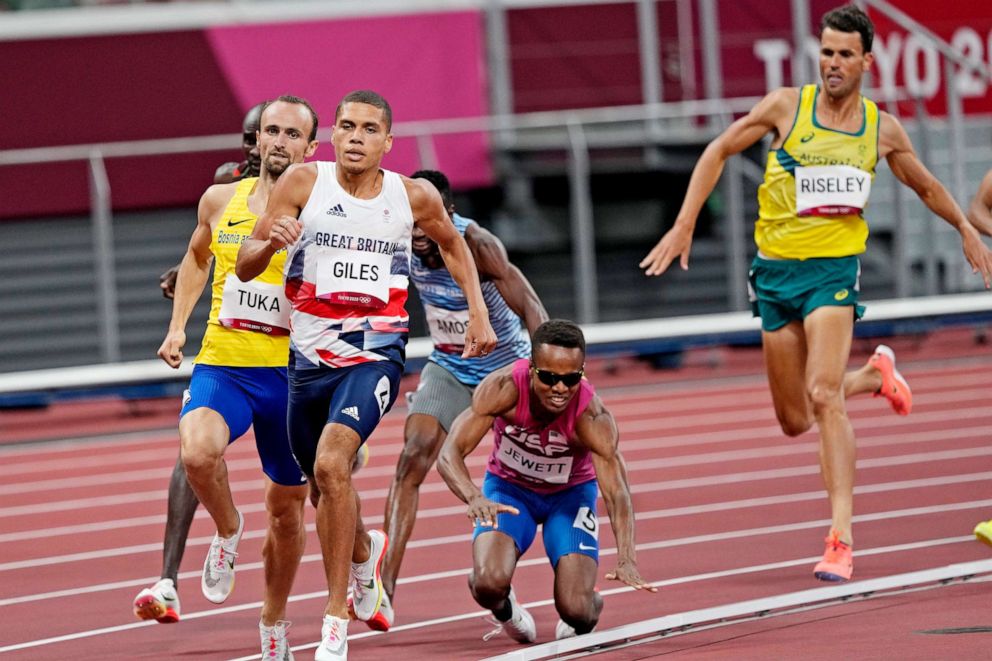 In the moment on the ground next to his competitor Amos, Jewett recalled the exchange with the other runner.
"He actually apologized to me. He was like, 'Oh, sorry, man,' and then for a second I was like, 'it's okay.' And I got up and I was like, 'let's finish the race -- let's jog it in together,'" Jewett said.
He said crossing the finish line together "was a surreal feeling to have it end like that, but at the end of the day I knew that before I fell, I was competing, I was being known by all these other runners as a competitor and somebody that's a threat." Jewett added he felt like he showed the world who he was and said "I'm happy I was able to enjoy myself that long."
Amos appealed the results of their race due to the fall and was put into the final, but Jewett who also appealed had a different outcome.
"I wasn't put into the final. They said that my part of the race was a part of the 800, like if somebody like clips me and then I from there I clip myself, that's a part of the whole race," he said. "But me falling and impeding him -- stopped him from continuing, so it was just like at the end of the day that's the way it was and that's OK because -- I still can run. I still have feet and I still can push forward so it's OK."