See Viola Davis as Michelle Obama in 'The First Lady' trailer
Michelle Pfeiffer and Gillian Anderson also star as famous first ladies.
The official trailer for "The First Lady" is finally here.
The Showtime series stars Viola Davis as Michelle Obama, Michelle Pfeiffer as Betty Ford and Gillian Anderson as Eleanor Roosevelt. The series features the iconic former first ladies navigating the complexities of their demanding role while maintaining their individuality.
"In four years, I don't want to look back and think, 'What did I become living in that house?'" Davis' Obama says at one point, later adding, "I will pick my team, choose my causes. Understood?"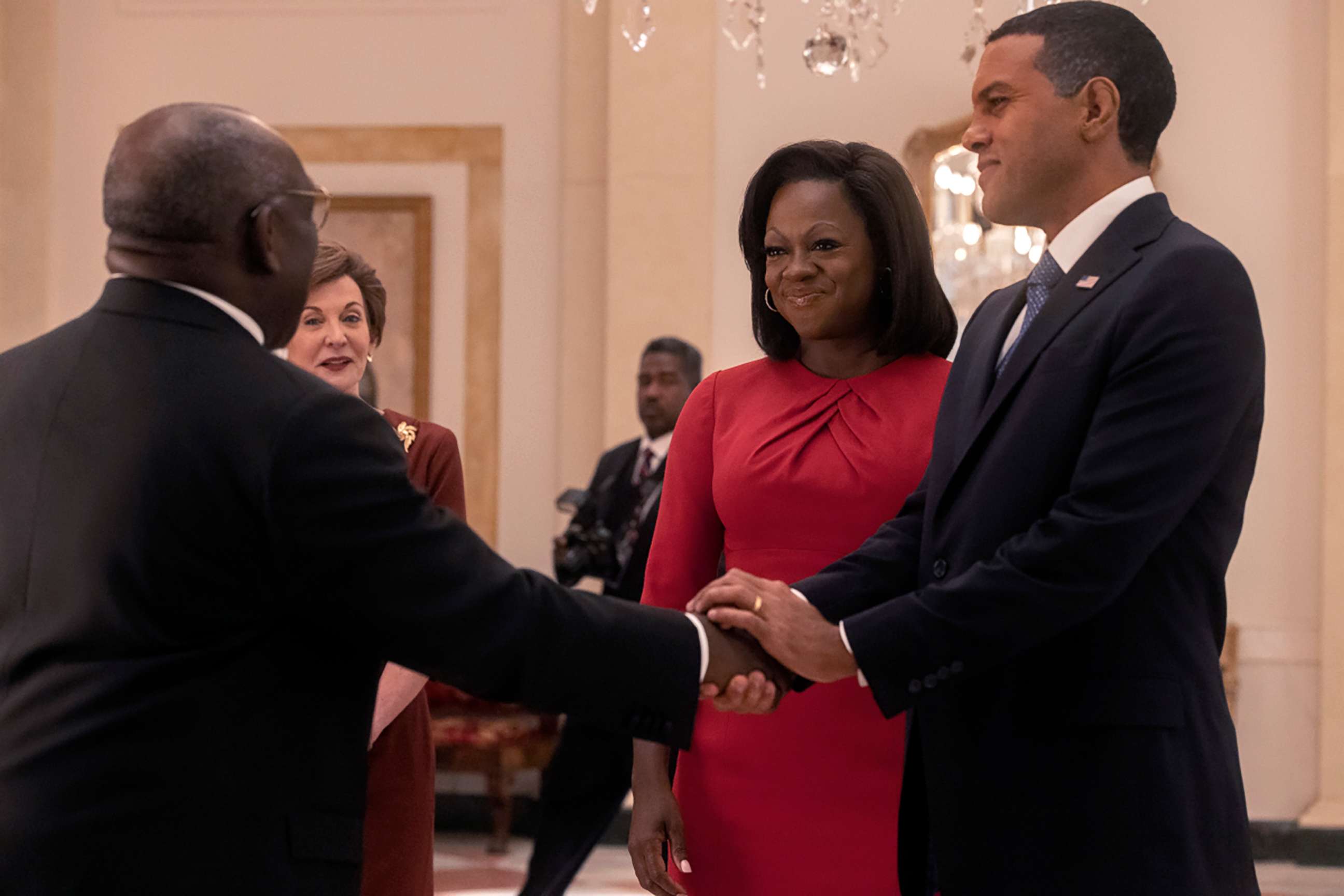 "I'll be here for you, but I'm going to be myself," Pfeiffer's Ford says, later adding, "They can kick me out, but they can't make me somebody I'm not."
Anderson's Roosevelt sums up the series with a single line: "You are the husband of a wife who has a mind and a life of her own."
Showtime describes the series as: "In the East Wing of the White House, many of history's most impactful and world-changing decisions have been hidden from view, made by America's charismatic, complex and dynamic first ladies. This series will peel back the curtain on the personal and political lives of these enigmatic women."
Additional cast members include Dakota Fanning as Susan Ford, O-T Fagbenle as Barack Obama, Kiefer Sutherland as Franklin D. Roosevelt and Aaron Eckhart as Gerald Ford.
"The First Lady" premieres April 17 on Showtime.