'The War With Grandpa' review: Robert De Niro stars in an 'unapologetically clownish' family film
With an all-star cast, is it a crime to make a movie just for the fun of it?
Family movies are so rare in this pandemic that you might cut some slack to "The War with Grandpa." It's an unapologetically clownish, PG-rated throwaway starring Robert De Niro as Ed, a recently widowed senior citizen who has just moved in with his daughter Sally (Uma Thurman). The "war" is not with Sally or her husband Arthur (Rob Riggle) or their two daughters. It's 12-year-old Peter (Oakes Fegley) who sparks hostilities since he's been kicked to the attic so Grandpa and his bum leg can occupy Peter's bedroom, which the kid regards as his sacred space.
Two things to know right off:
1. "The War with Grandpa" has nothing to do with 2016's "Dirty Grandpa," an odious R-rated De Niro smarmfest that made my list as one of the worst comedies of the decade.
2. "The War with Grandpa" has a pedigree. The 1984 book by Robert Kimmel Smith, who died in April and to whom the film is dedicated, won awards for the way the author used comedy to teach young readers about the causes and effects of war.
So there's that. There's also the winning way De Niro and young Fegley pair off. You won't doubt that Peter and Grandpa love each other even as they learn hard lessons about the rules of engagement. Unlike the book, the movie prefers outrageous slapstick to teachable lessons about living together in peace. Peter has allies at his middle school to make sure than Grandpa goes down, which he does literally when Peter spills marbles on the floor for the old man to trip on. Don't try that at home, kids.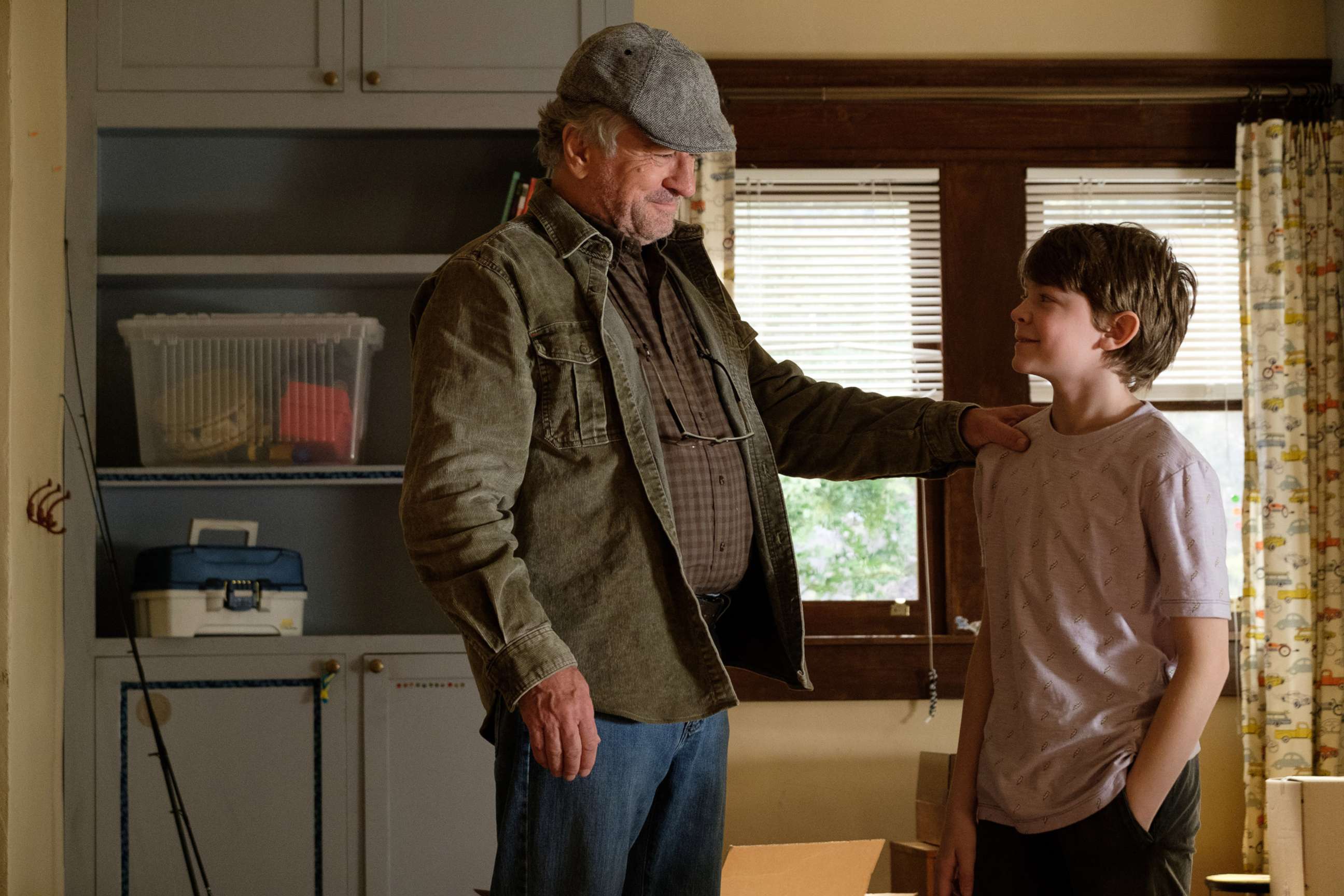 Grandpa also has his own team of homies, played by A-list actors, including Christopher Walken, Cheech Marin and Jane Seymour—she's the frisky supermarket attendant who tries to teach Ed how to navigate the perils of self checkout.
Director Tim Hill goes for a "Home Alone" vibe as the kids take on adults who should know better. "You miss 100% of the shots you don't take," goads Grandpa in the words of hockey legend Wayne Gretzky. "Hold onto your Poligrip, old man," is the rallying cry for Peter's team in a knockabout game of trampoline dodgeball in which young and old take their lumps.
De Niro and Walken, who won Oscar attention for their roles in 1978's "The Deer Hunter" are unlikely to receive any awards for this barely passable piffle. But is it a crime to make a movie just for the shameless fun of it? Clearly eight-year-old Tre Peart didn't think so. He persuaded his filmmaker parents to let him co-produce this movie with them.
It's an individual choice whether or not to risk bringing children to theaters to see "The War with Grandpa," which opens on Oct. 9. But if you take the plunge and keep your expectations low, you could do worse than watching De Niro and company shake their sillies out.
Download the all new "Popcorn With Peter Travers" podcasts on Apple Podcasts, Spotify, Tunein, Google Play Music and Stitcher.