Whitney Houston's nephew Gary Michael Houston is coming out in support of Kanye West and Pusha T, who recently used a controversial photo of the late singer's bathroom in which it's believed drug paraphernalia was visible.
Gary Michael Houston, the 31-year-old son of Whitney Houston's older brother Michael, told Good Morning America exclusively in a statement Saturday that Whitney Houston's fans should direct their anger at the unnamed family member who first snapped the 2006 photo. It was then sold and originally published in the National Enquirer.
"Not to be divisive, but I'm of a different mindset when it comes to situations like this. People will automatically look to people like Pusha T and Kanye West and try to place blame or say they have ill or malicious intent in order to gain publicity. But I get it. I get the correlation (sans my aunt but the photo itself)," Gary Michael Houston said in a statement, "and I actually love the album."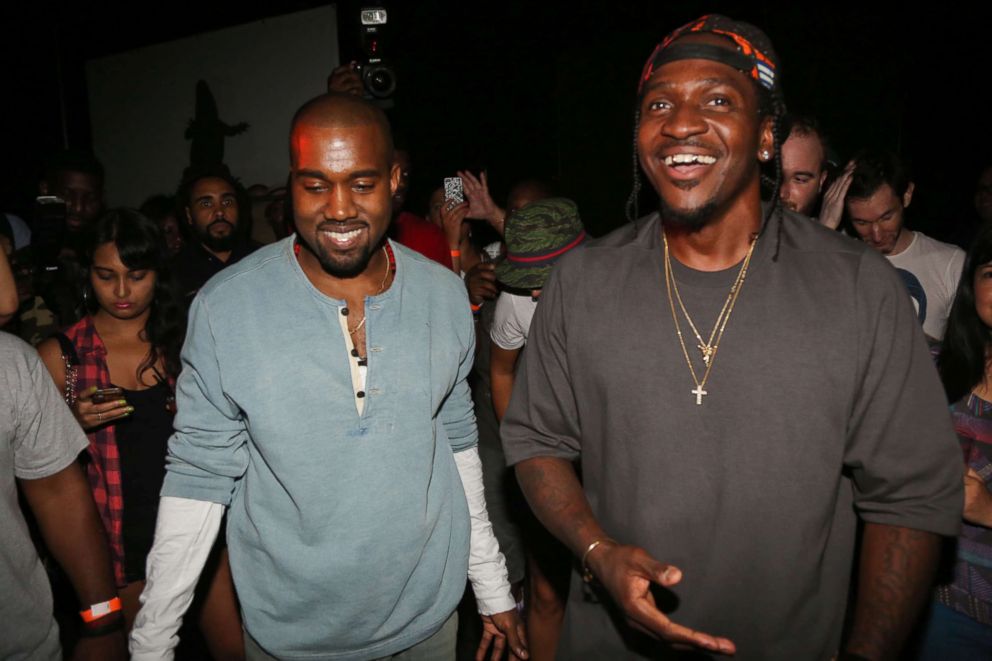 "Bottom line — they are artists and in this day and age, if they can afford to pay someone for usage of that photograph in order to convey a visual message to accompany their musicianship ... then so be it," the hip hop artist added.
Gary Michael Houston continued in the statement that "the bigger issue is deeper and one that most people (including folks who claim to be so heartbroken and traumatized by the usage of the photo) choose to conveniently ignore and bypass."
"The person who violated the trust of my aunt by taking the photo and selling it to tabloids for their own personal and/or financial gain is more of a travesty to me," he told GMA in a statement. "People should research that — because whoever exposed it are the people who violated her trust, mistreated her, and who should ultimately be held accountable for contributing to circumstances surrounding her demise."
Gary Michael Houston then defended West, 40, who produced Pusha T's album, "Daytona," and chose its cover art, which he revealed earlier this week on Twitter.
Pusha T, 41, previously told syndicated radio personality Angie Martinez that West paid $85,000 to obtain the rights to use the controversial photo for his protege's cover art.
The person who violated the trust of my aunt by taking the photo and selling it to tabloids ... is more of a travesty to me.
"'Ye nor Push are the reasons this is a topic," he said. "The conniving people who leaked it are. Anyone speaking out about this is a 'dollar late and a day short.' The photo is public, it already happened...nobody came to her defense when she was alive and when it came out initially, so why champion the cause now?"
"In summation, I think I speak for rest of my immediate family when I say that we are focused on way more important things than an old photo," Gary Michael Houston added, before promoting an upcoming documentary about the late singer called, "Whitney."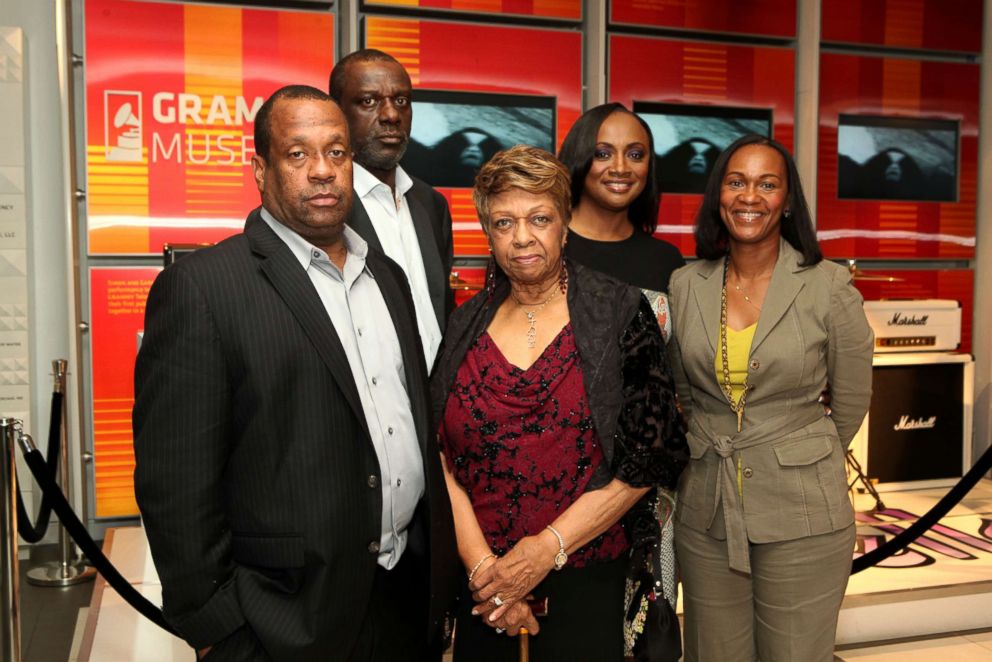 "The estate has an amazing documentary that is set to debut July 6 in the U.S. that gives insight about my aunt — the person and the icon. We are focused on keeping her legacy alive by acknowledging her talent and giving insight that may lead to understanding and empathy rather than the judgement and criticism she experienced while she was alive. Nothing else matters," he concluded.
Earlier this week, Damon Elliott, the son of Houston's cousin Dionne Warwick said he was "shocked" by the photo.
The music producer told People magazine, "To do something for a publicity stunt to sell records, it's absolutely disgusting. It hurt my family and my daughter. It's petty. It's tacky."