Back-to-school shopping is officially upon us, but where is the best place to buy school supplies?
To find out how to get an epic deal, the Maxwell family from San Carlos, California, split up and shopped a big box store, the dollar store, online and later compared notes on who saved the most.
Each team had to buy off a list of mandated supplies which included 20 items for the new year like standard binders and pencils, plus cleaning supplies and tissues that schools now ask parents to provide.
Here's the full list:
Five Pocket expanding File Folder (1 at minimum)
Pencil sharpener
A package of subject dividers
A protractor
One-inch binders (2)
Glue sticks (2)
Containers of Clorox wipes (2)
Packs of non-mechanical pencils (2)
Packs of erasable pens (2)
Packs of white copy or printer paper (2)
Rolls of paper towels (2)
Highlighters (3)
Boxes of tissues (3)
3x5-lined index cards
Composition notebooks (4)
Packs of wide-ruled loose leaf paper (5)
Pocket folders (6)
Colored pencils
Pencil pouch
Pocket dictionary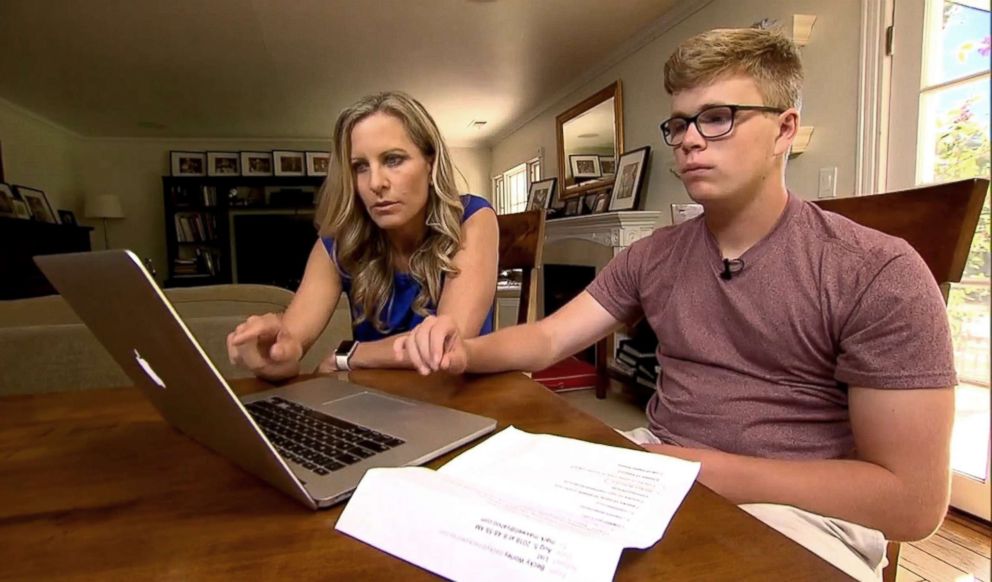 Andrea Maxwell and her son Will Maxwell, a middle school student, shopped at the big box store while I and Sam Maxwell, a high school student, shopped the same exact list but online.
Mark Maxwell and his son Luke Maxwell, also a middle school student, headed to the dollar store to buy their supplies.
The online shopping netted 20 out of the 20 items and the final cost was $162.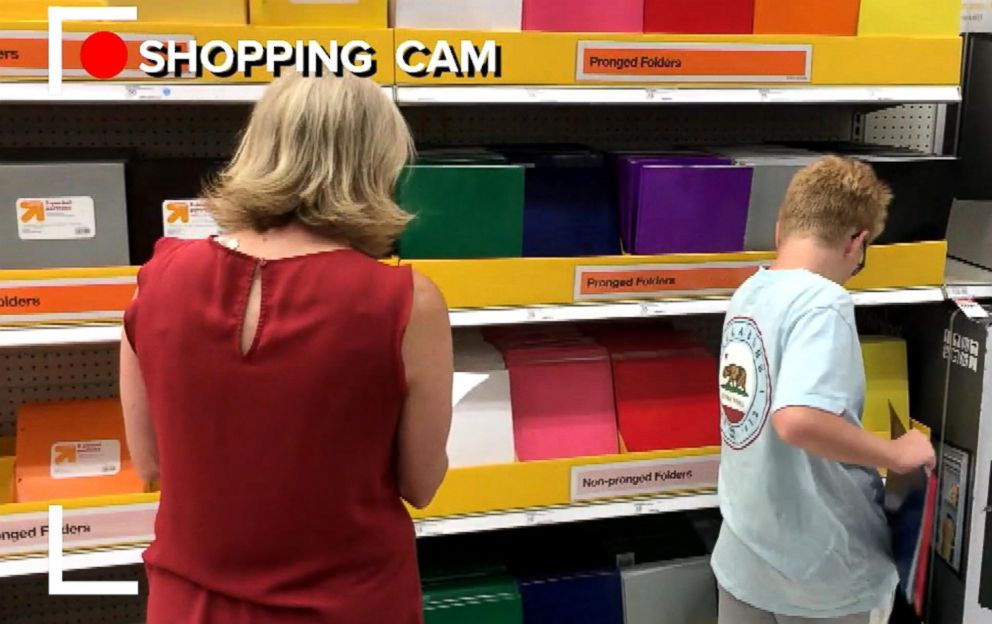 The big box shoppers found 19 of the 20 items on the list and bought them for a total of $105.
As for the dollar store team, they purchased 16 out of 20 items and paid $33. That's a $72 difference verse big box and a $129 difference verses the online shopping.
And even if you factor in an additional $20 to buy the missing items online that weren't found at the dollar store, the Maxwells would still have saved $50 over the big box store and $109 off the online shopping spree.
Remember, that's the cost per kid.
Here are more helpful tips for shopping back-to-school supplies.
Do not take your children with youBuy the cheaper items without them and save the rest of your money for the items they really care about like backpacks or shoes.
Save on the basicsBuy the cheaper notebook. You may only save $1 per notebook, but when you have to purchase five of them, it adds up.
Remember that quantity does cost moreMore likely than not, your child doesn't need a pack of 100 colored pencils. Instead, buy smart and save by purchasing the pack of 10 colored pencils, which costs about $9 less.