A new report published today by Consumer Reports found "concerning levels" of heavy metals including arsenic, cadmium and lead in some popular baby food products on the market.
Consumer Reports says that they tested samples of 50 popular packaged baby food products for heavy metals including lead, cadmium and inorganic arsenic. They say they found at least one of these metals in all the samples.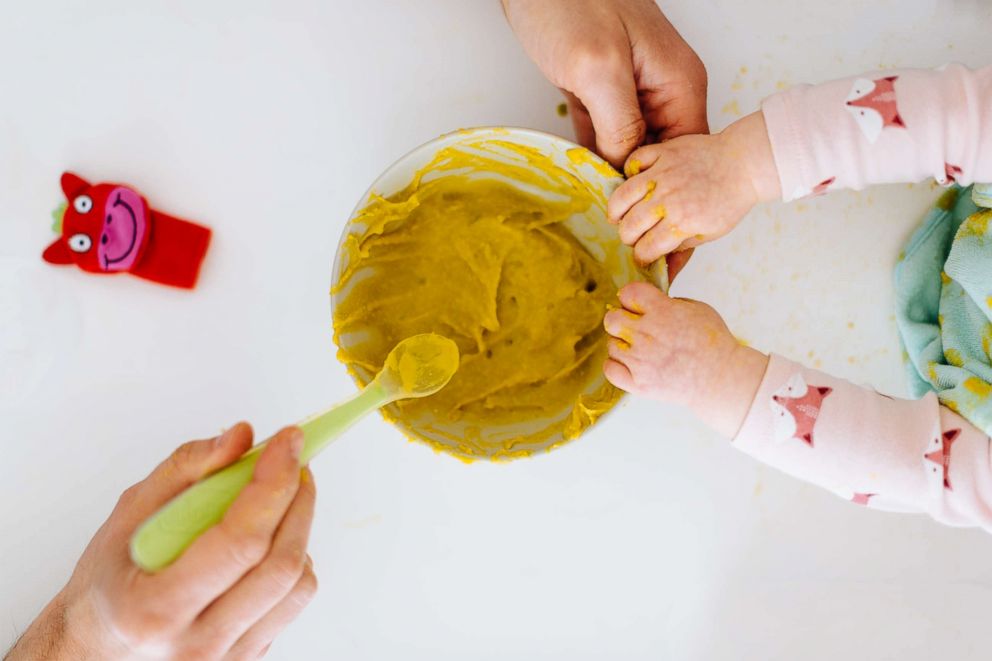 If consumed regularly over time, these heavy metals can pose an increased risk for certain health problems in children, according to Consumer Reports.
"This is of a concern because people should not have heavy elements or heavy metals in their food, particularly for their children," James Dickerson, the Consumer Reports chief science officer told "Good Morning America."
Moreover, their report concluded that 68 percent of the samples it studied had at least one heavy metal at levels it considered "worrisome," and that 30 percent of the products tested raised cause for concern if a child consumed just one serving or less a day regularly.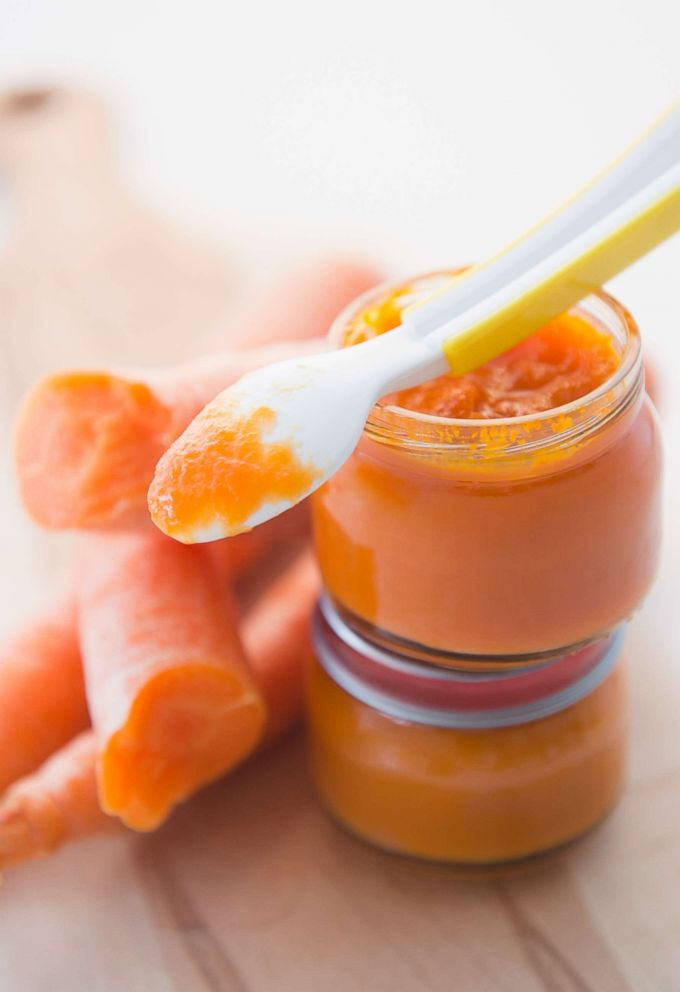 The report added that among the sample products it tested, those containing rice and sweet potatoes had higher levels of one or more of the heavy metals, particularly inorganic arsenic.
The report also concluded that their analysis of organic food samples tested were just as likely to contain the heavy metals as non-organic products.
However, Dickerson told "GMA" that parents should not be "gravely alarmed" by their findings.
"Our message is balance," he said. "As a parent you should not be gravely alarmed by this, but it should be a bit of information that you use to make balanced choices for your children."
Dickerson added that these heavy metals can actually occur naturally and get absorbed into food from soil or could come from contaminants in the water and equipment used for the processing of raw food.
Dr. Edith Bracho-Sanchez, an ABC News consultant, told "GMA," that, "These metals pose a specific risk to children because their brains are still developing."
In an ideal world, we would be able to "limit and completely eliminate these metals from our food," she added.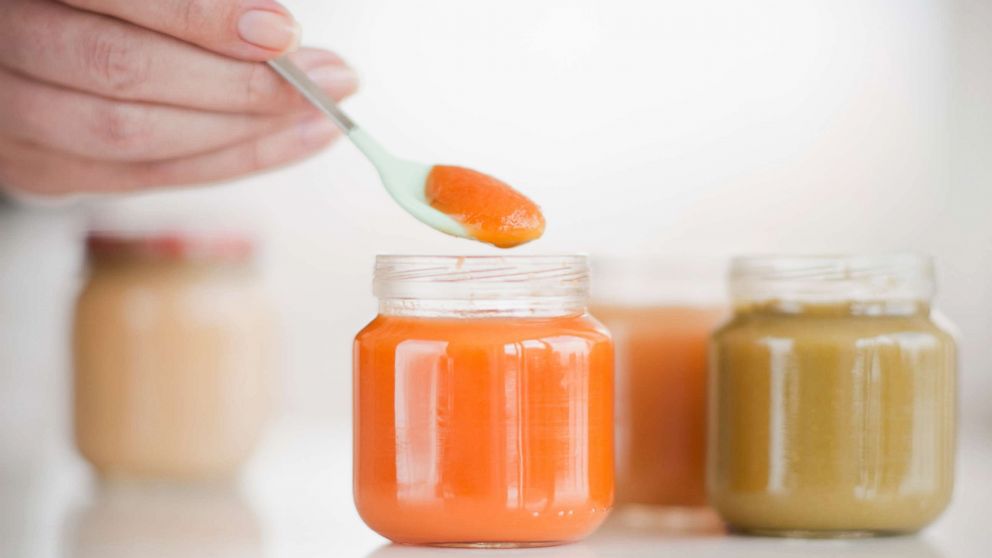 Consumer Reports said their results showed that goal is achievable.
"In about a third of the products we tested, the amount of heavy metals were below our level of concern, and for some the products, amount of some metals were not measurable," said James E. Rogers, director of food safety research and testing at Consumer Reports. "That indicates that there are ways for manufacturers to significantly reduce or eliminate these metals from their products."
Consumer Reports said its findings were a spot-check of the market and should not be used to draw definitive conclusions about specific products or brands. They advise parents to give children a variety of foods and rotate options to maintain balance and limit the risk of any long-term exposure of heavy metals.
Some of the companies mentioned in the Consumer Reports report, including Gerber, Beech Nut, Baby Mum Mum, Parent's Choice, Happy Baby and Plum Organics told "GMA" that they are dedicated to the safety and quality of their food products and follow the guidelines set by the U.S. Food and Drug Administration, as well as what they say are their own stricter internal standards.
Gerber further noted that "trace amounts of many elements occur naturally in our environment -- so it's possible they can get into fruits, vegetables and grains as they grow.
Beech Nut told "GMA" after it received the Consumer Reports test results it "upgraded the requirements for its third-party lab testing to help meet our goal of minimizing heavy metals as much as possible."
The U.S. Food and Drug Administration (FDA) said in a statement to ABC News it is committed to "reducing the risks posed by exposure to heavy metals."
"The FDA remains committed to the safety of the foods that people in the U.S. consume and to reducing the risks posed by exposure to heavy metals, especially in vulnerable populations such as infants and children," the statement read. "Although low levels of heavy metals have always been in our foods, we recognize that such exposures can pose a risk, which is why our goal at FDA is to limit consumer exposure to the greatest extent feasible, and we have a Toxic Elements initiative to accomplish this."
The statement continued, "As part of this initiative, the FDA recently created a Toxic Elements Working Group that has been charged with identifying, targeting and prioritizing our efforts to reduce exposure to these heavy metals. Toxic elements are naturally occurring so it is not possible to remove or completely prevent arsenic, lead, cadmium, and mercury from entering the food supply, but our goal at FDA is to limit consumer exposure, especially in children, to the greatest extent feasible. Understanding the risk heavy metals pose in the food supply is also complicated because no single food source accounts for most people's exposure to metals in foods. The FDA has been testing foods for lead, cadmium, and arsenic through its Total Diet Study program for decades. These data are important because they can help us better understand the risks associated with exposure to these contaminants. These data are also used in our risk assessments, such as the one we completed for arsenic in rice. We welcome the data provided by Consumer Reports and will review it in its entirety to further inform our efforts in reducing heavy metals in the food supply."