One couple pulled off the ultimate bridal April Fools' Day prank: They surprised their friends and family with a wedding.
Jarnell and Kevin Swecker invited 160 guests to what they dubbed their engagement party last year. The bride told ABC News they were sure to use an electronic invitation instead of a more formal option in order to truly trick their guests.
"We felt that it would give it away. We needed it to be super casual so we did e-vites," Swecker, 38, added.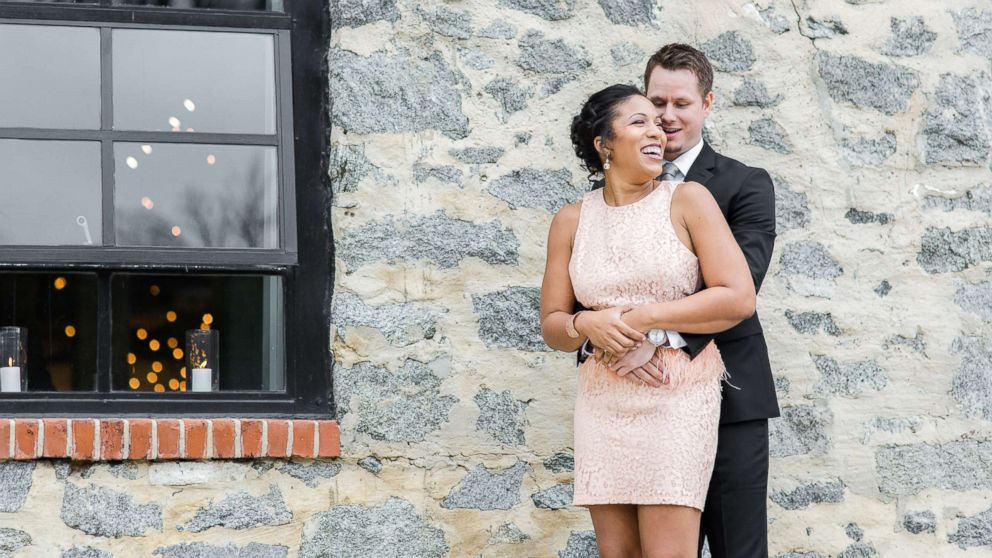 And on their big day, April 1, 2017, Swecker arrived to Main Street Ballroom in Ellicott City, Maryland wearing a lace pale pink mini-dress.
"Everyone was saying, 'This is the nicest engagement party I've ever seen,'" Swecker recalled. "For an hour, we had some drinks and talked with guests. And we had a code song. Once that song played by the DJ, it was go time."
The code song was The Weeknd's "I Feel It Coming." Once she heard that song, Swecker went off to change into her wedding dress, and her father changed into a tuxedo.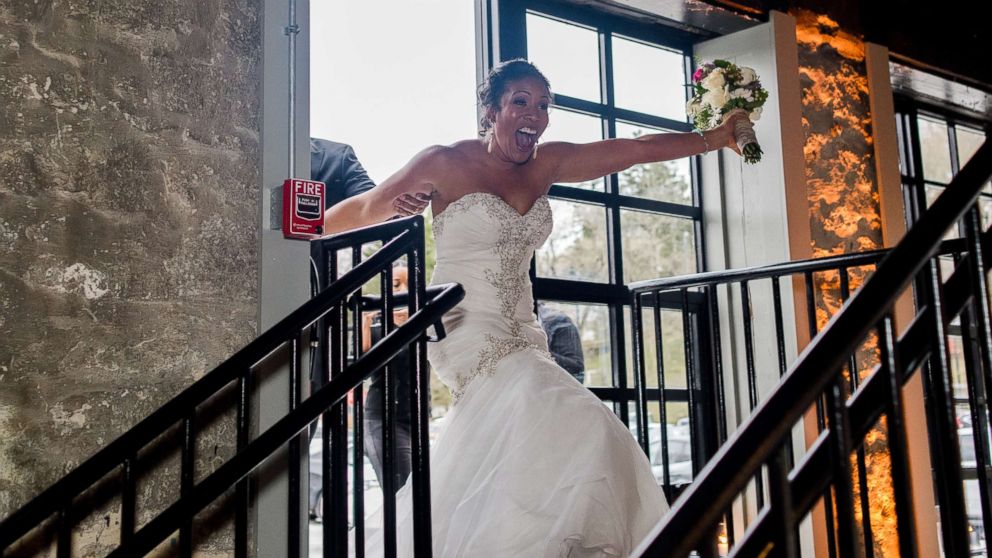 The bride's cousin Mahalia Jessup, who's also a wedding planner and the head of C'est Belle Events, was one of few people in on the surprise. She told ABC News that on the day of the engagement party-turned-wedding there was "so much excitement in the air."
Jessup, 33, helped Swecker pull off the surprise, including helping her with vendors and hiding her bouquet under a table. Her husband, Darius Jessup, was even the one who told guests why they were really there.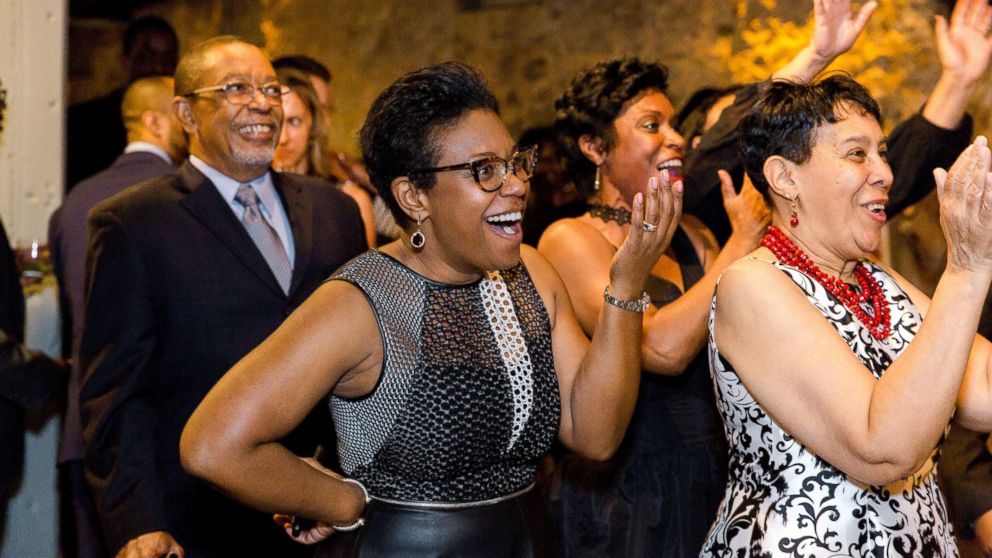 "He said, 'We're all here gathered to have a good time ... but I've been holding onto something for a really long time. I just really need to confess. Is there a pastor in the house?'" the Laurel, Maryland, bride recalled of the big reveal. "He then said, 'You're not at any old engagement party. You're officially at the wedding.'"
That's when Swecker busted through a side door while guests screamed, applauded and even cried. "I was just laughing," the bride said.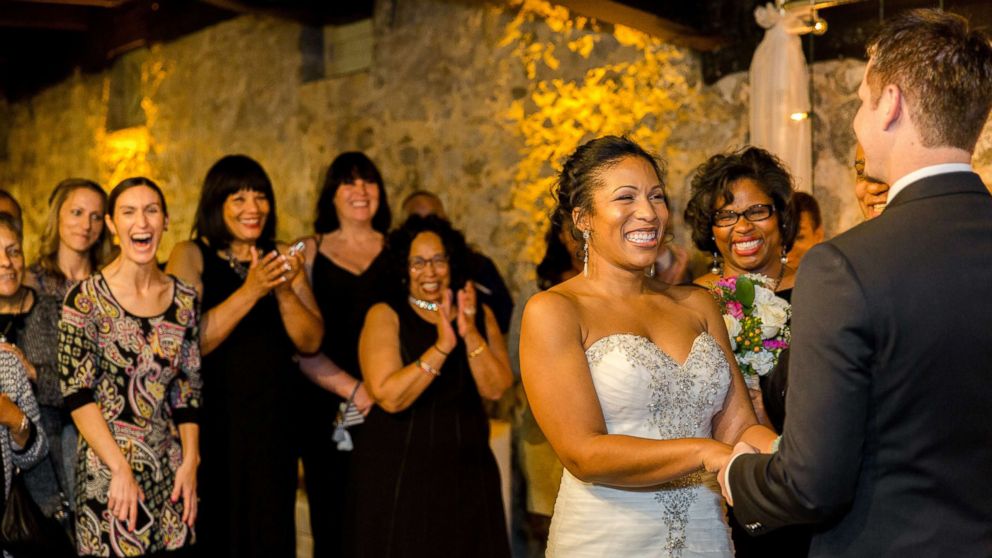 Her cousin added, "Everyone was completely shocked and crying. It was pandemonium."
Swecker said April Fools' Day was "just a perfect day to do this. I've always loved April Fools' Day too."
The bride also said she preferred to have a surprise wedding because she works in marketing for a living and often has to plan events.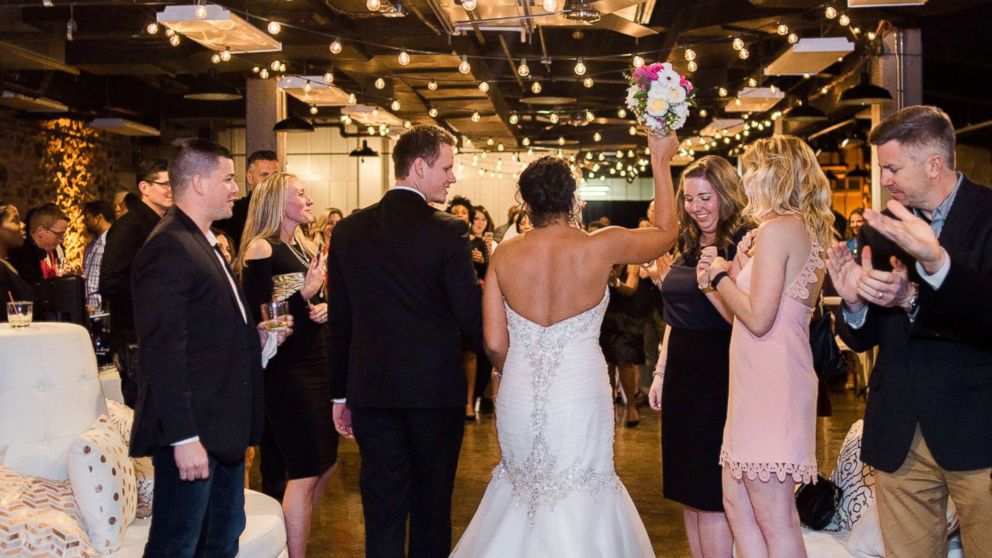 "I really wanted nothing to do with a year and a half of everyone's opinion on an event that I'm doing. That part of it was not attractive at all," she explained. "We just wanted to concentrate on the great parts of the wedding so we started with the reception. Plus we wanted to be the undisputed champs of April Fools' Day."
After her big April Fools' surprise last year, Swecker said this year "no one trusts us."