— -- Love was in the air for this Texas couple on the way to their honeymoon.
Newlyweds Taylor and Mikaela Flowers were surprised with a special wedding ceremony aboard a Southwest Airlines flight to their honeymoon destination in Mexico. The ceremony included a toilet paper veil, boutonniere and bouquet and a crown made out of pretzel bags and coffee stirrers.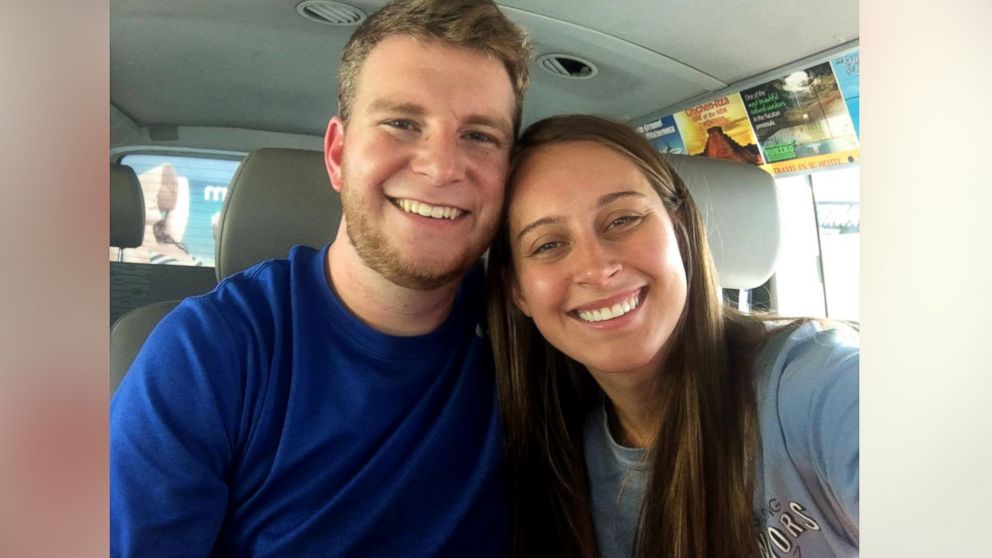 As the bride walked down the aisle again, among her fellow passengers who were the "wedding" guests, a flight attendant walked the couple through their new vows, "To always put their small carry-ons underneath the seat, not in the overhead bins."
"It was awesome," Mikaela Flowers told ABC News from their honeymoon in Riviera Maya, Mexico.
The flight attendant was inspired to create the wedding reenactment after the groom asked for a whiskey to accompany his Coke because he wanted to start the honeymoon celebrations. She returned with the beverage, along with a vodka for the bride, while secretly planning the surprise.
"About an hour later the stewardess came back and I was asleep and she pulled us both out of our seats and my wife asked me, 'What did you do wrong?'" Taylor Flowers recalled.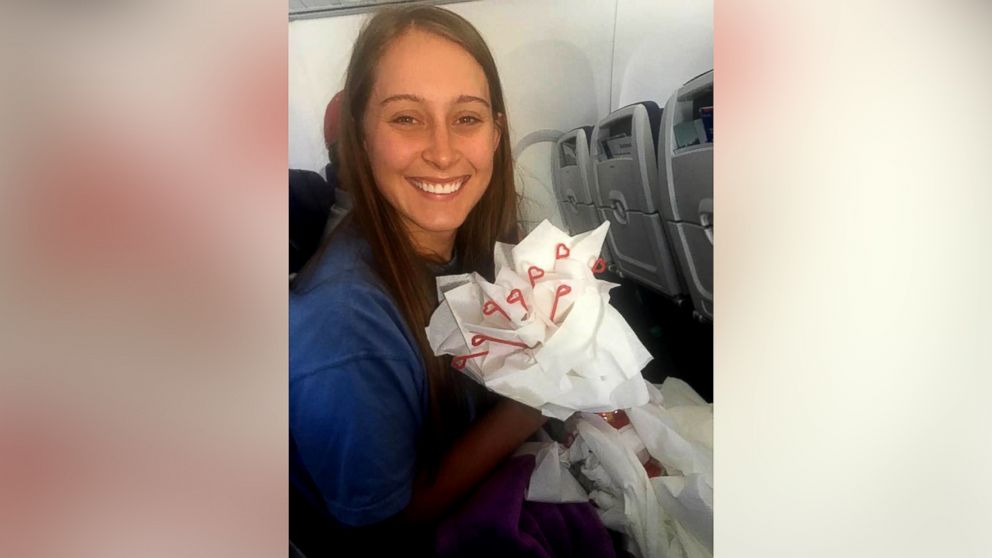 The bride made her way to the back as the groom was pulled to the front of the cabin for the midair ceremony. After the nuptials were completed, the couple said the flight attendant asked the passengers, all of whom were complete strangers, to write a piece of advice for the newlyweds.
"Some of them were more sincere like, 'Never go to bed angry' and 'Always say "I love you,"'" said Taylor.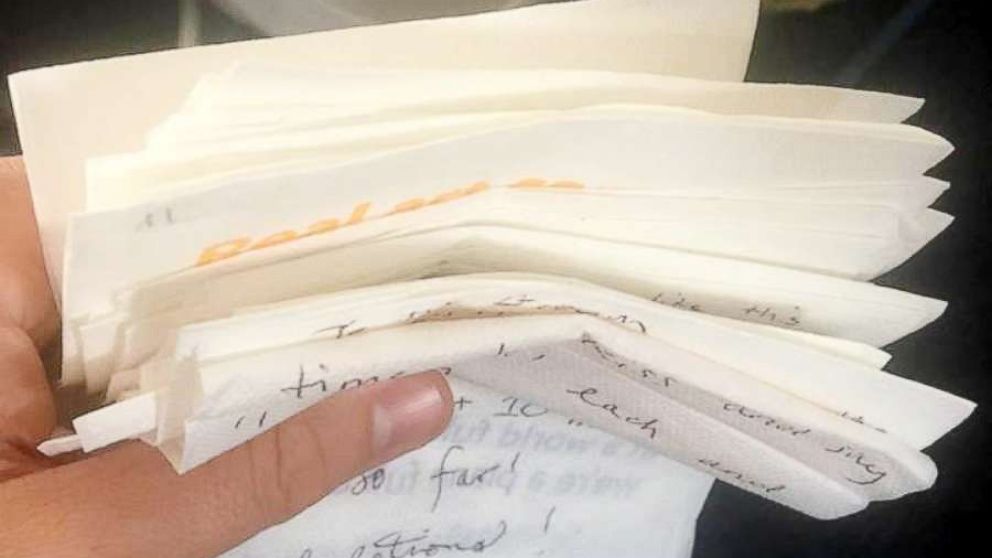 But others were definitely sarcastic, which they also enjoyed.
"Our favorite one said, 'It's a good thing you guys are cute together because you woke me up from my nap,'" the bride said with a laugh.