Today, Ciara crowned a father and his baby the winners of her "Level Up" dance challenge.
The singer surprised dad Kenny Thomas, 34, and his 1-year-old, Kristian, today after seeing the viral video of Thomas performing for the toddler as he recovered from his first round of chemotherapy at Children's Hospital of Philadelphia.
"I didn't know what was going on and boom--she [Ciara] walked through the door," Thomas told "Good Morning America" Thursday. "She was just so amazing--very, very humble heart and very giving. It was a surreal moment for us."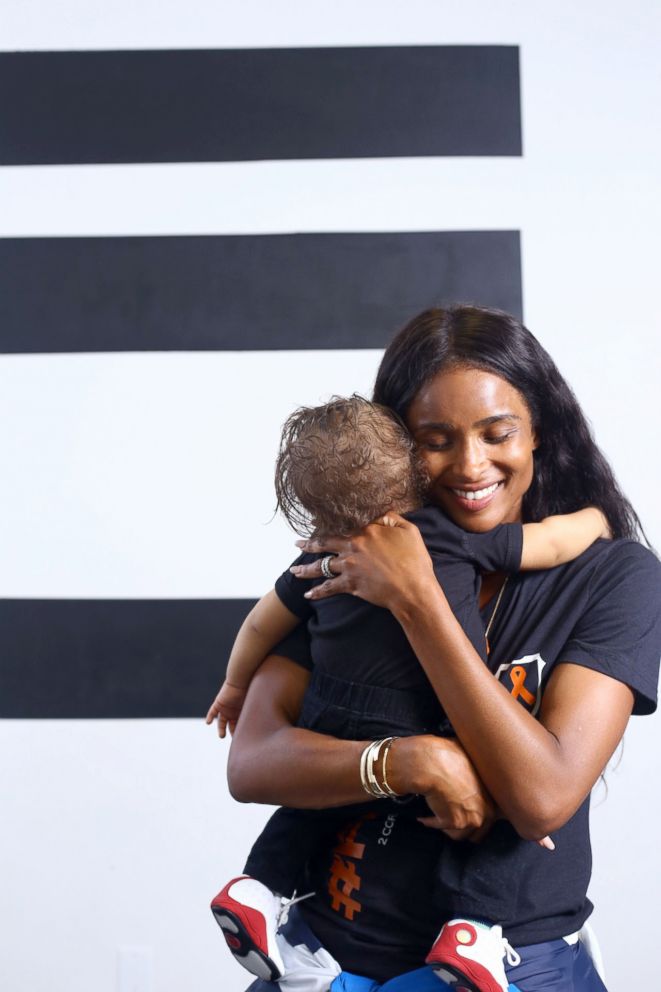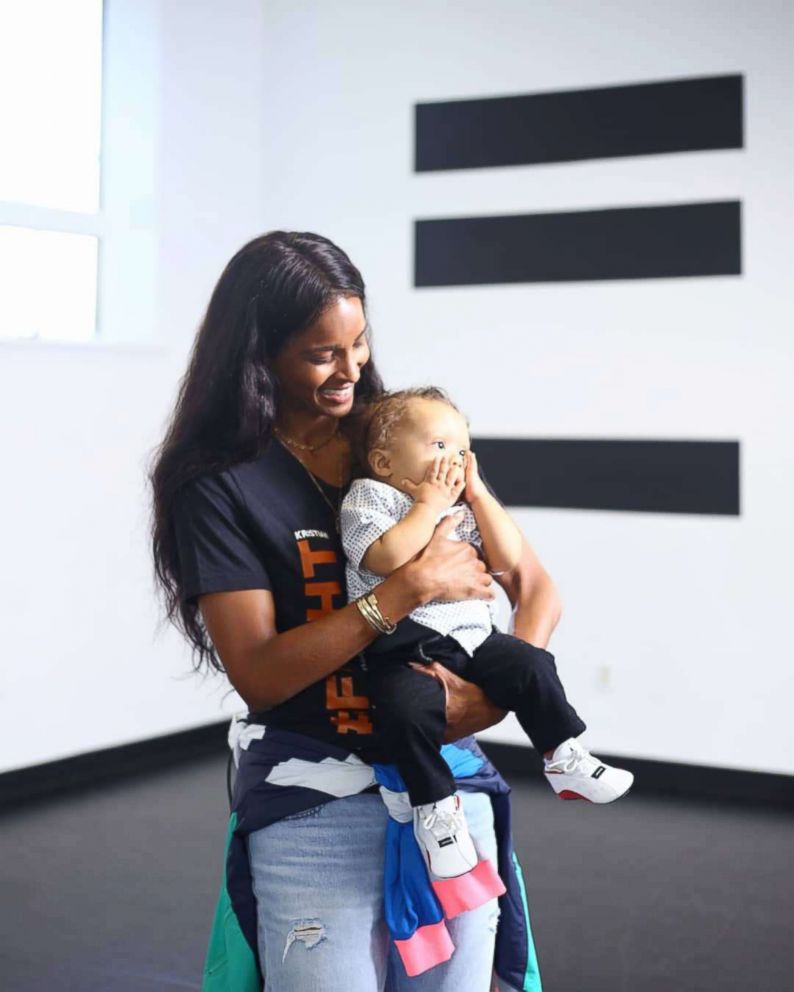 Thomas, head choreographer and artistic director of The Level Dance Complex in Pennsauken, New Jersey, said that Ciara has caught wind of the sweet Instagram footage of him dancing to "Level Up" while Kristian clapped and smiled from his hospital bed.
Kristian was diagnosed with leukemia on June 19 and spent 32 days in treatment.
The video has been viewed over 2.7 million times.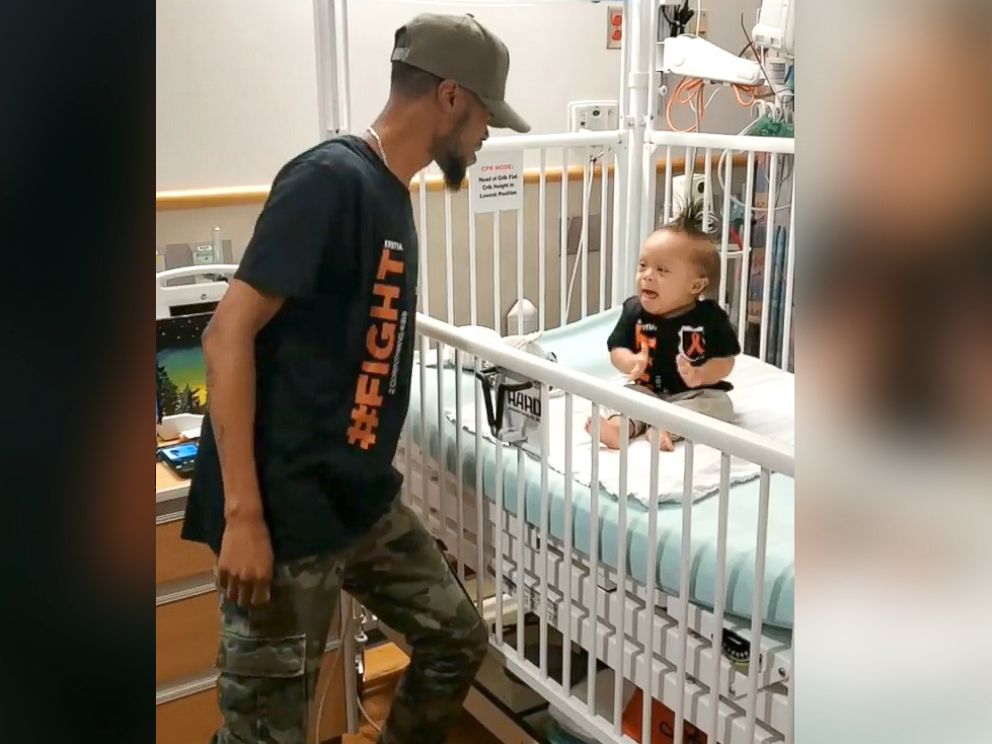 This morning, Ciara showed up at the studio while Thomas was there with his entire family including his wife and four children.
She gave $5,000 to the father-son duo on behalf of her Why Not You Foundation, as well as "Level Up" gear including the actual headphones she wore in her music video, Thomas said.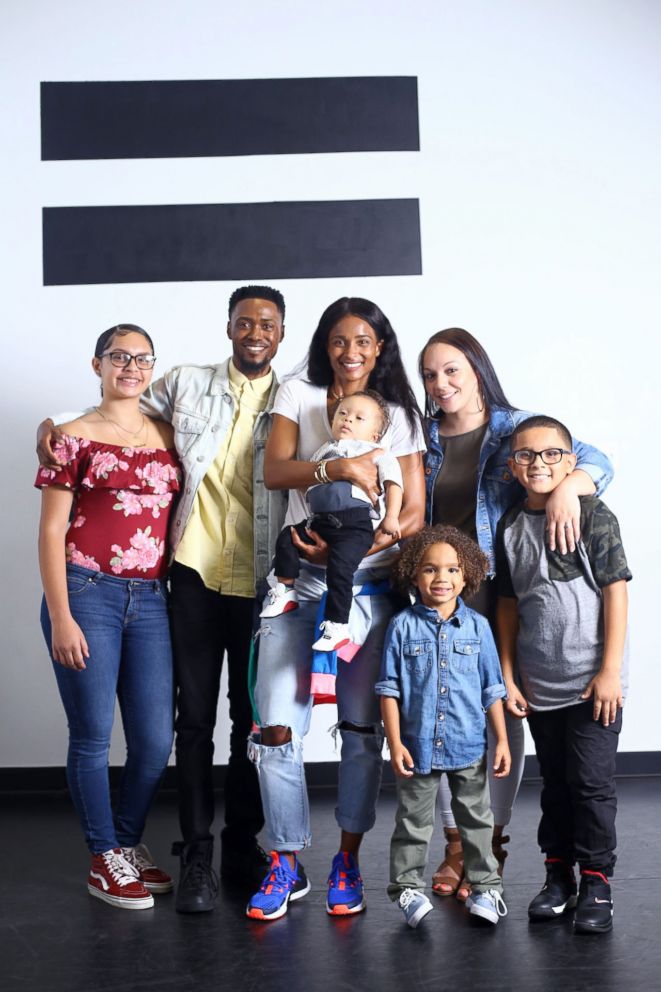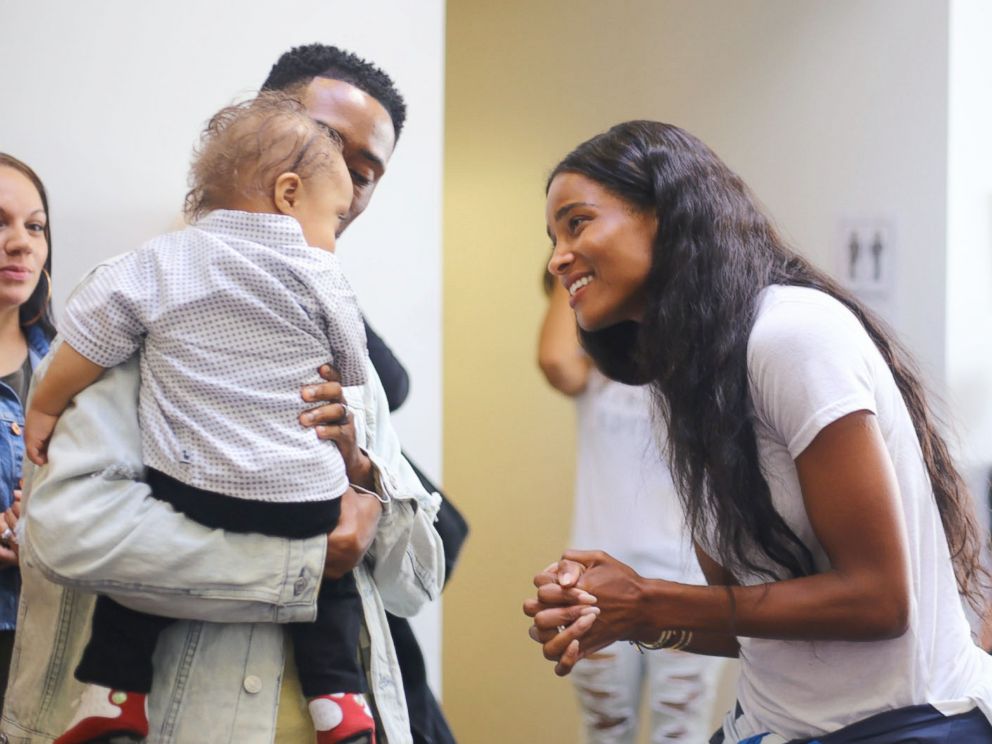 "It was a surreal moment for us," Thomas added. "We were just trying to dance and give positivity to our son in this time.
"She showed so much love to him and couldn't put him down."