The first day of school brings fresh backpacks, new clothes and of course smiling, first-day photos.
But behind the smiles is often a bit of trepidation. And behind the camera, parents with a knot in their stomach hoping upon hope it's a good school year for their kids.
Carolyn Moore a mom of four from Minot, North Dakota, posted a photo to Facebook that captured those feelings and quickly went viral.
Get our full coverage to head back to school like a boss and own the school year.
Her third child, Felicity, is 5 and just started Kindergarten.
"When the first day arrived, she excitedly got ready with her big brother and sister," Moore told "Good Morning America." "We took the standard first-day-of-school pictures on the front porch with backpacks and big smiles."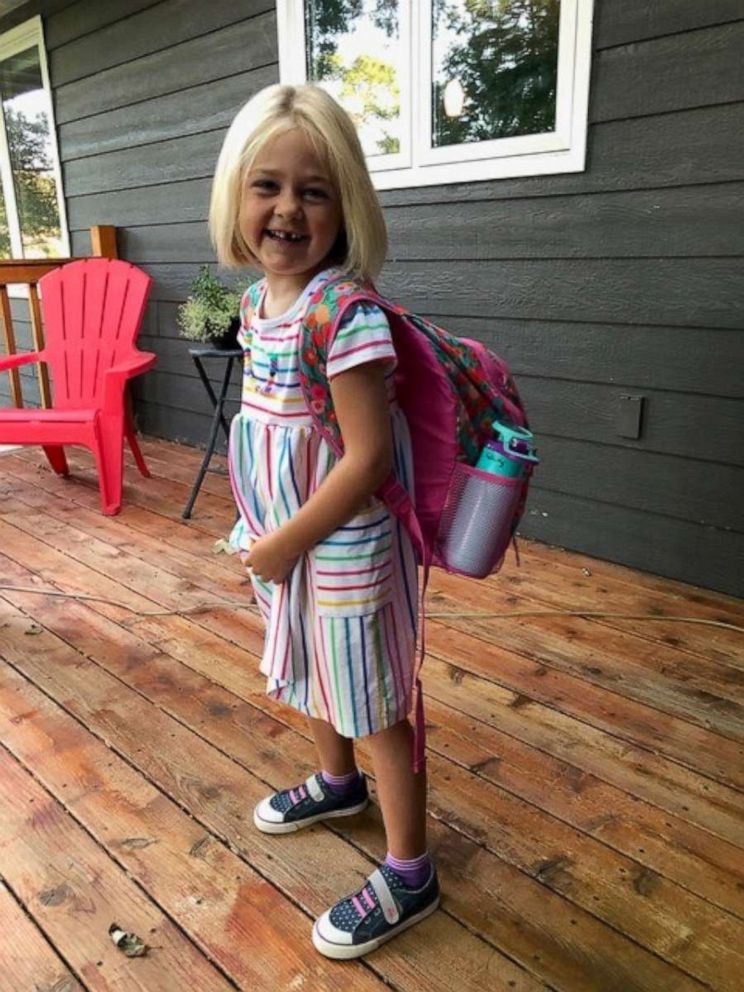 But then her daughter fell quiet.
"As the big kids hustled around, I sat down right where I was in the kitchen and opened my arms to her," Moore said. "She buried her head in my shoulder and cried, her excitement and nerves finally just bubbled over. It was one of those moments as a mother when I could feel my heart twisting, that inexplicable mixtures of love and sadness, and I had to fight back my own tears."
-
She wrote in her post in part, "And this...this is what it looks like to grow up. It's here, on the kitchen floor, where the child who was born just yesterday had to let go of the last bits of her babyhood. It's here, leaning against the pantry, where the mother who was also born just yesterday had to relinquish another piece of her heart."
Felicity's first day went okay, and her mom said that, with the help of her "angel" teacher, "every day gets a little bit easier."
The post has hit home for so many parents and has been shared thousands of times.
"We've probably all been there, but we don't always tell that part of the story on Facebook," Moore told "GMA." "Our lives are made up of thousands of little moments between those smiling photos, and that's when real life happens. Like Felicity and her need to have someone come alongside her in her feelings, I think we all take comfort in seeing other parents experiencing those same real moments."