Family surprises 92-year-old grandfather with birthday parade
Family and friends decorated their cars with balloons and banners to celebrate.
A Rhode Island family didn't let the novel coronavirus stop them from having a special birthday celebration for their grandpa over the weekend.
Alfred Vecoli turned 92 years old on Monday and, naturally, his family wanted to celebrate with him. This year, however, they made some adjustments.
"Normally we would have a big family get together, here at the Italian club, or someone's home," said Chuck Vecoli, Alfred's son.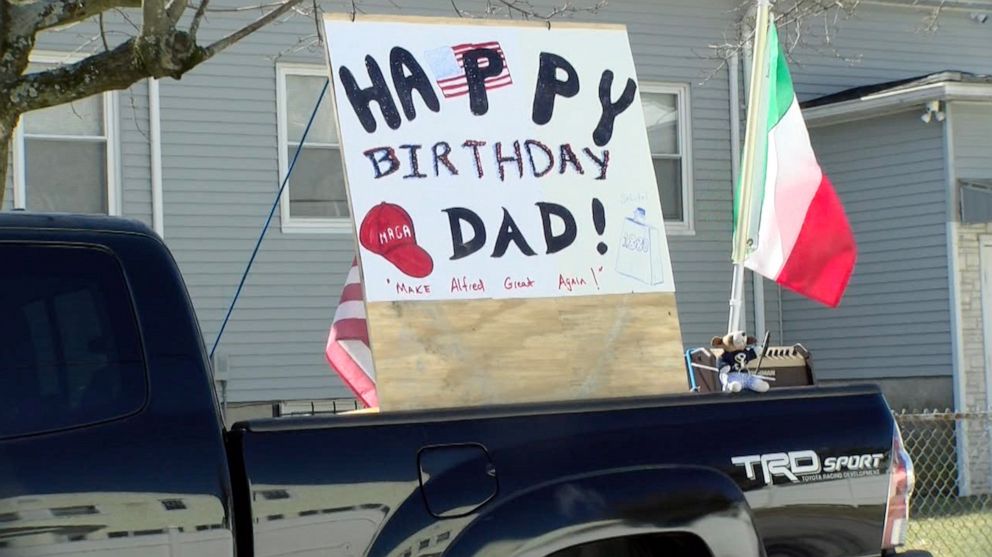 But with eight children, 14 grandchildren and 15 great-grandchildren, it quickly became clear the novel coronavirus pandemic was going to affect their special occasion. The Centers for Disease Control and Prevention's latest guidelines state that older adults are at a higher risk of becoming seriously ill from the novel coronavirus, COVID-19, and recommends that seniors "stay at home as much as possible."
So, the Vecoli clan ditched the party for a parade.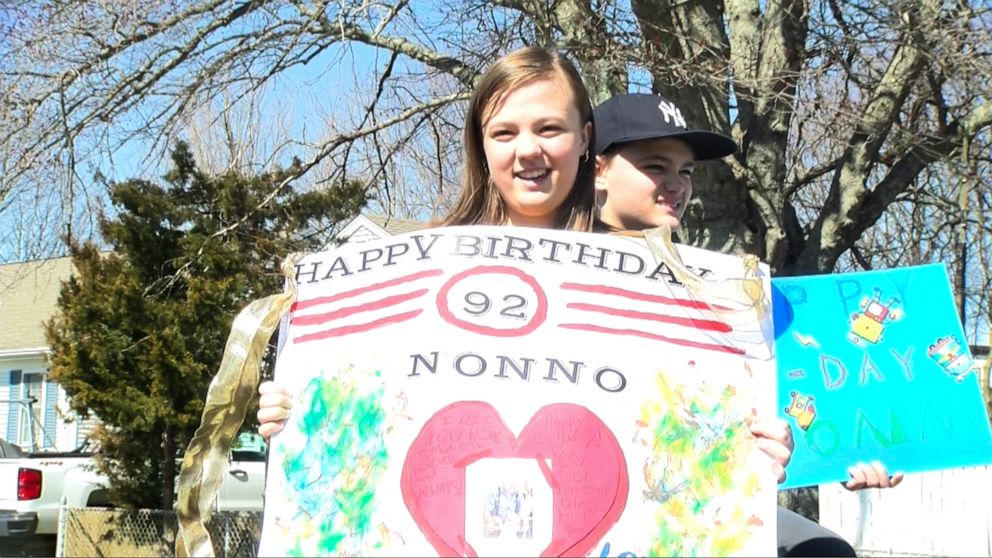 Family and friends decorated their cars with balloons and banners and drove them up and down Vecoli's street, honking and waving as they made their way.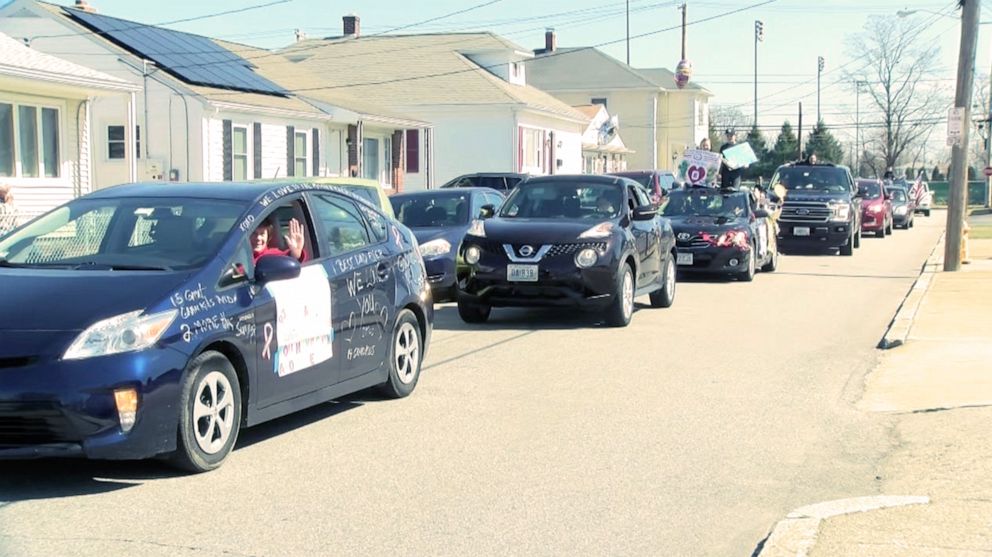 "He's the link to our family and we all do this for him," said Marianna Salois, Vecoli's 13-year-old great-granddaughter. "He's just really lovable. He's one of those people that, when you see him, you just love him."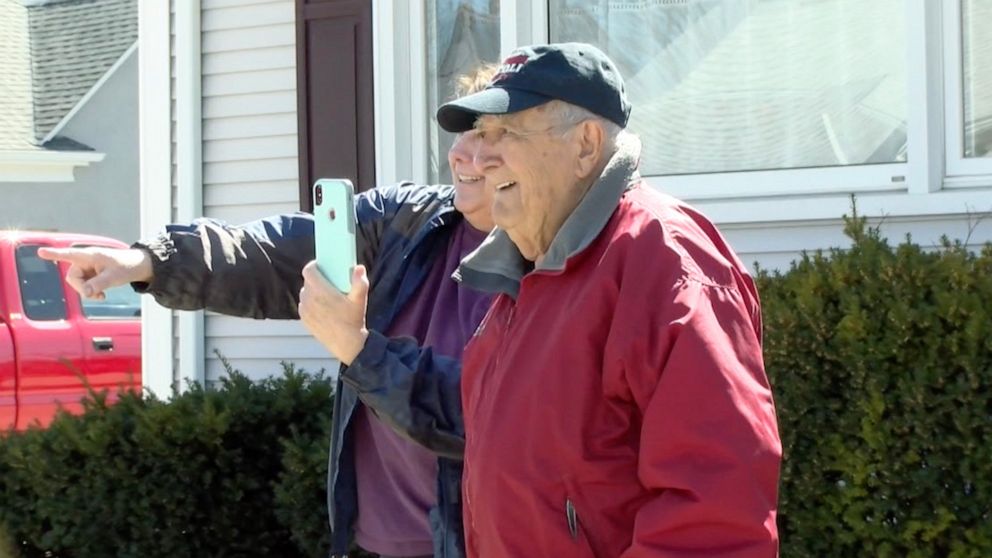 Eventually, everyone left their cars and sang "Happy Birthday" outside Vecoli's home -- celebrating from a safe distance.
It's a birthday Vecoli said he'll "never forget."