A 4-year-old girl in Chicago has a connection to Hurricane Florence: They share the same name.
Florence Wisniewski, 4, is using that connection to collect donated items worth thousands of dollars to help the victims of Hurricane Florence.
"I think it's helpful," Florence told "Good Morning America." "I felt bad [for them]."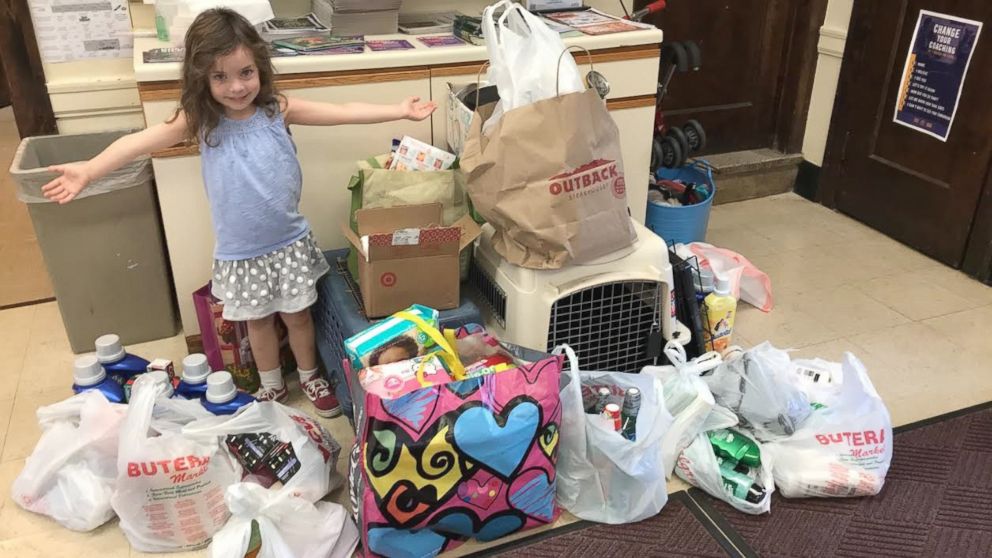 Florence's parents, Trish and Paul Wisniewski, used the hurricane, which slammed the Carolina coast with deadly rain and winds, as a teaching moment for Florence, who goes by Flo, and her two siblings.
"We brought it to her [attention] to show her, like, the world doesn't revolve around you, look at all of these things happening," said Trish Wisniewski. "We asked her, 'Do you want to help them? How do you think you should do it?'"
When Flo said she wanted to help, she and her dad created a poster that shows images of her face along the hurricane's path.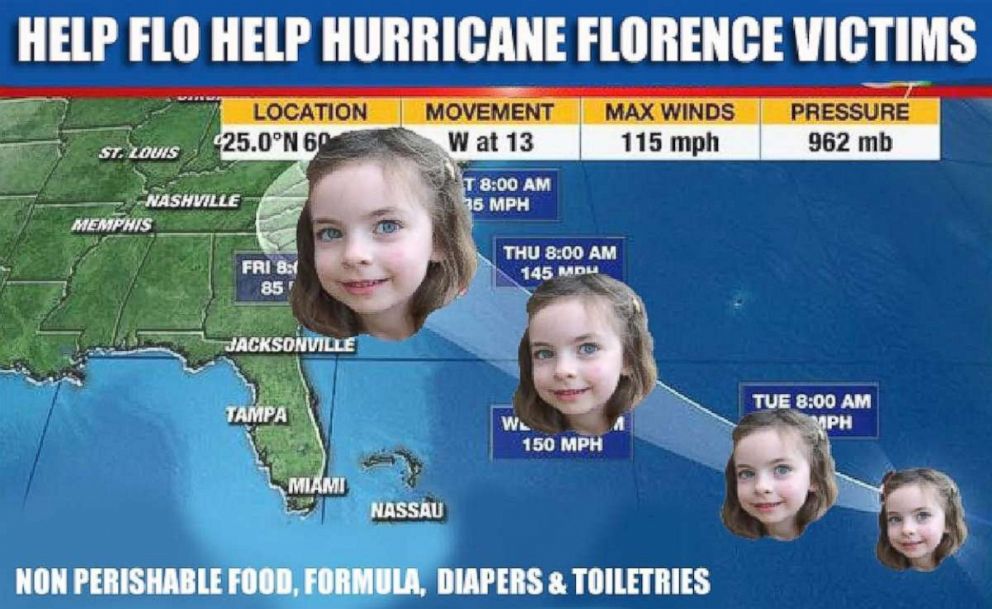 They placed the poster on a box for donations and took it to Flo's school, thinking they would receive a few items to send to North and South Carolina.
Both Flo's teacher and her mom posted a photo on Facebook of her standing by the donation box. The photo was shared more than 70 times in one day and the donations began pouring in.
"I have people I haven't talked to in 20 years having Amazon packages delivered at my house," said Trish Wisniewski. "We're getting more [donations] than we ever thought we would get."
The Wisniewskis have been storing the donations in their house, at Flo's school and in the garage of a stranger who donated space.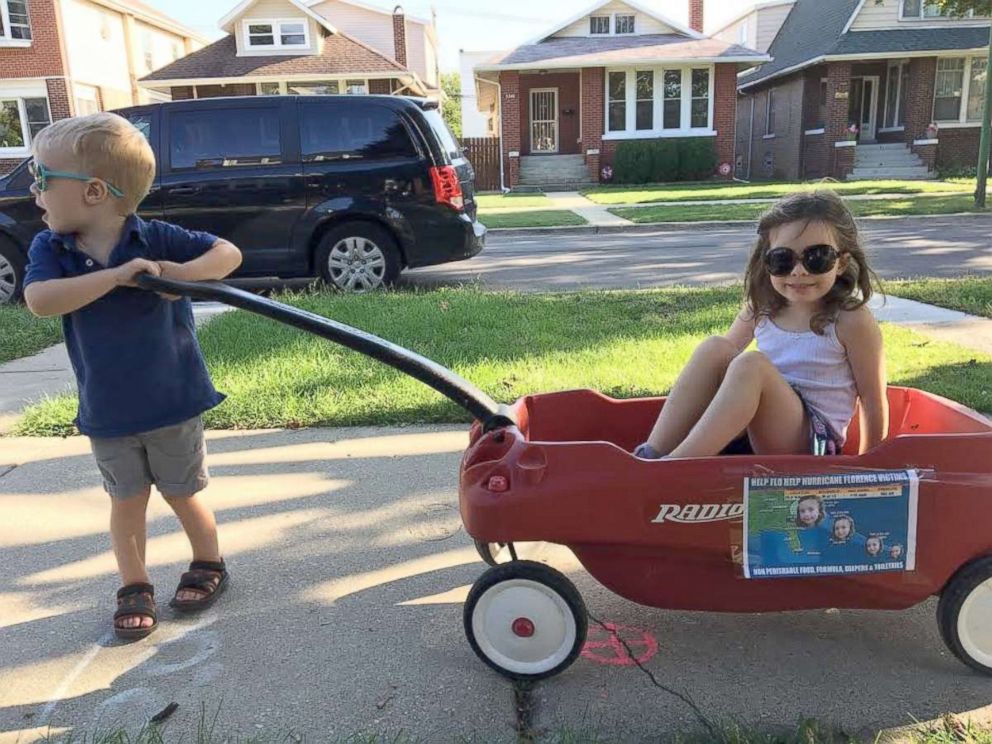 Trish Wisniewski is now trying to find locations in areas hard-hit by Florence to send the donations to.
At least 32 people have died since Florence made landfall Friday, The Associated Press said. The governor of North Carolina warned Tuesday that some parts of his state "have not seen the worst flooding yet."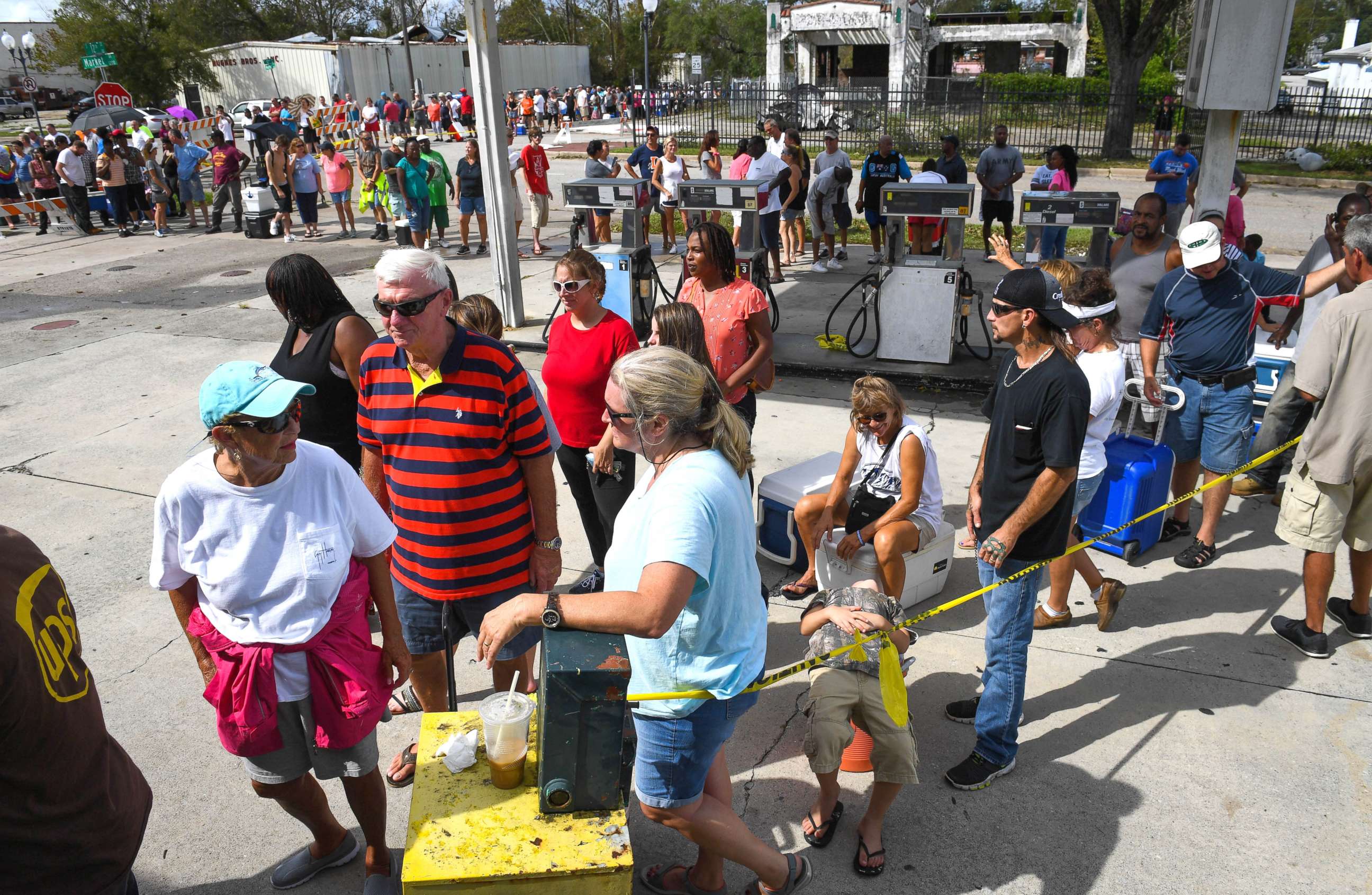 When asked what reaction people may have when they receive the donated items, Flo responded, "They might come to the house and say thank you to us. They'll be cheering."
Trish Wisniewski said she hopes the experience of trying to help Hurricane Florence victims has a lasting impact on Flo and her two younger siblings, Bud and Olivia.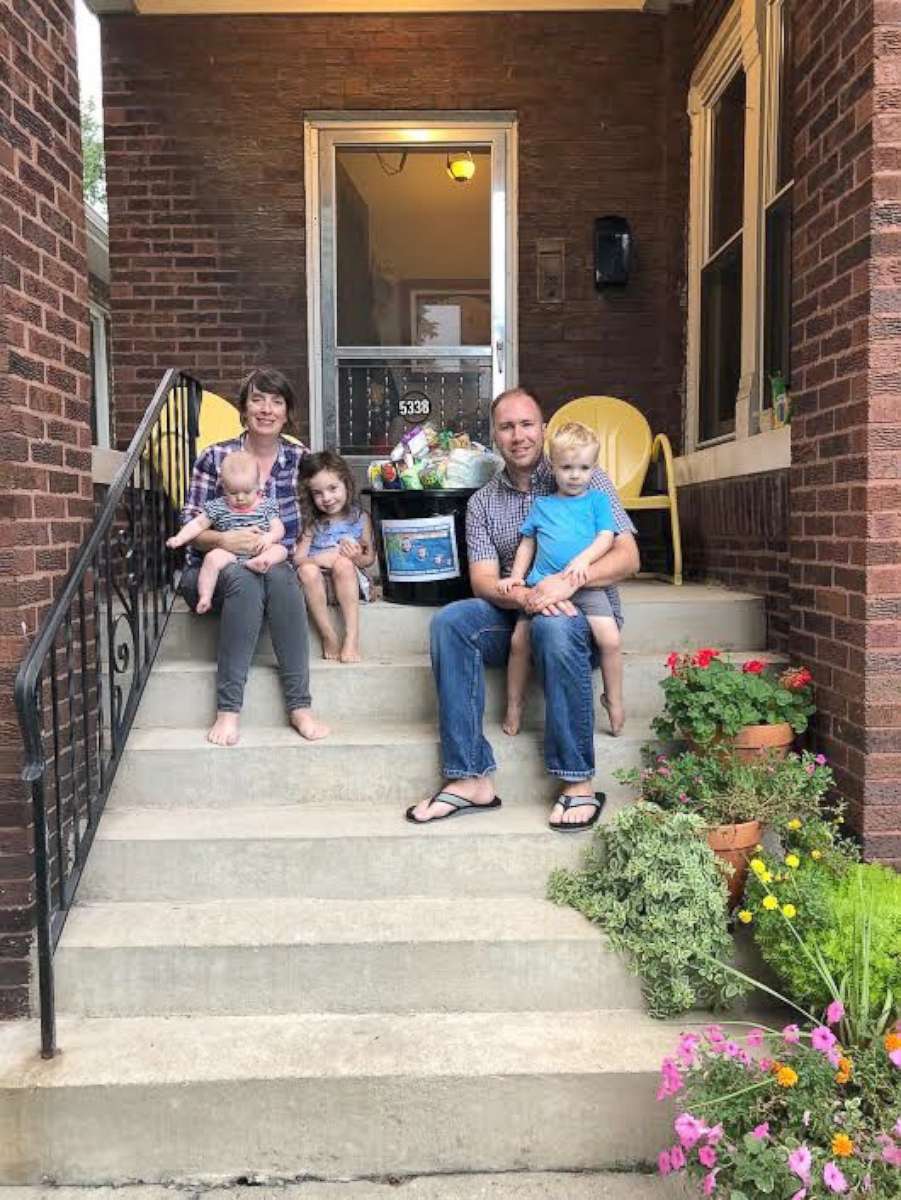 "I just hope that we're raising three more decent human beings in the world," she said. "That's all we're asking."
Wisniewski added, "We keep saying, at the end of the night, we get to put our head on a dry pillow, on a bed, in a room. There's a lot of people who don't have that."