Girlfriends of gamers jokingly call for ban on Fortnite video game to save relationships
"There were times I wouldn't get a text back."
Some girlfriends with gaming boyfriends have taken to social media, starting joke petitions to "ban" the popular game "Fortnite" that's taken all their boyfriends' attention away.
Two months ago, a change.org petition titled "Get rid of Fortnite" was started by anonymous users who later signed the petition updates as Chloe D. and Jaden Fairbanks. The two girls told ABC News that they created the petition as a prank in response to their boyfriends overplaying the viral video game.
"My boyfriend, he would always be playing and getting so frustrated from it," Fairbanks, 17, told ABC News. "We made it as a joke and then this past week we saw it blew up."
But the petition has also sparked serious conversations. Chloe, who declined to give her last name, said she and Jaden are happy to have provided a platform to those who feel that "Fortnite" is affecting their lives.
"What's funny is I didn't know that so many parents found this game to be tearing up their families and causing issues with their kids because 'Call of Duty' is a game too," Chloe of New Jersey told ABC News. "I never knew 'Fortnite' was any different."
"I am, in a sense, glad that we made [the petition] because parents getting upset about their kids getting bullied on Xbox live, or not finishing their homework [because of the game], they're talking about these issues and they get an outlet," she continued, "they can talk about it and say, 'OK, I'm not alone.'"
Released in 2017, "Fortnite" is a multiplayer survival game where players join teams and battle up to 100 others to be the last person standing. The game also options for its millions of users to buy upgrades and bonus features. It has drawn comparisons to the blockbuster franchise "The Hunger Games."
Another petition found on change.org titled, "To get Fortnite deleted off all consoles," asks supporters for 200 signatures in order to "save" their relationships. It reads: "If you have a boyfriend that constantly ignores you to play Fortnite then please sign this petition, thank you."
Chloe and Jaden asked for 2,500 signatures, which they have almost reached.
"I think as a wife I need more attention from my husband because he has recently been so addicted to 'Fortnite' and it's very unhealthy for him," wrote petition supporter Emelym Chavez, adding that her husband purchased a virtual 'cape' in the game. "I just don't want my husband to get addicted to it, and I just want to spend time with him."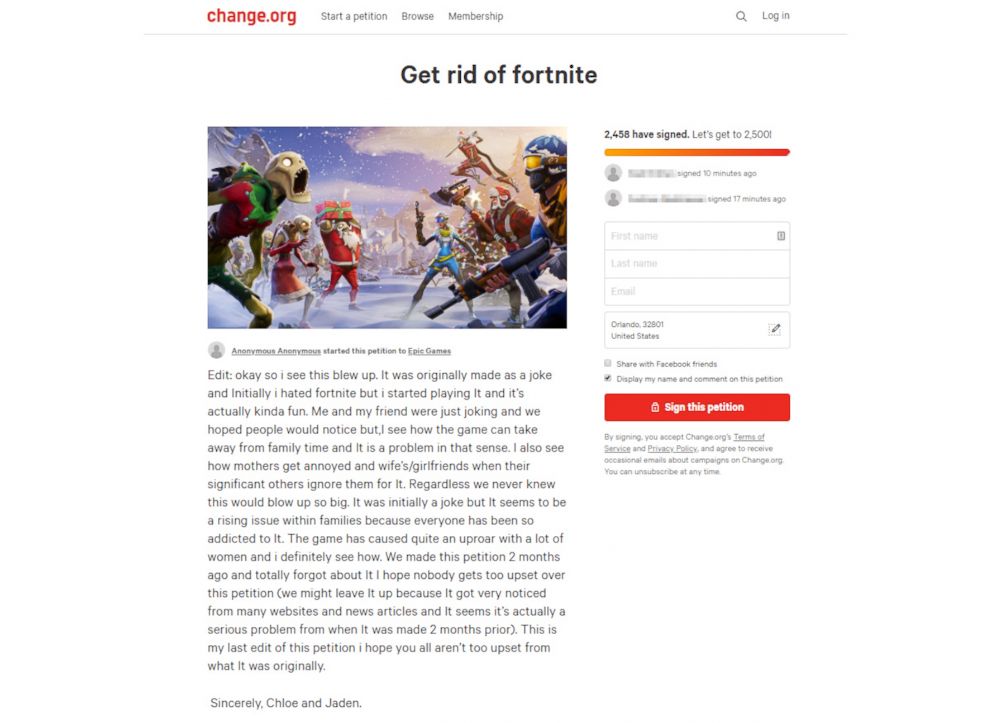 Another supporter wrote, "My brother plays it all the time and I never get to watch TV. It is annoying when my boyfriend plays it also as he ignores me and I don't get enough attention."
One mother said, "My son plays this and has been targeted by lads from his school that bully him in school [and] now target him in his own home through this game. It's so wrong."
The American Academy of Pediatrics recommends that parents place consistent limits on the time that children ages 6 and older spend using media, and make sure they don't trade adequate sleep, physical activity and other behaviors essential to health for time with media.
"This is a viral game," Dr. Jonathan Fader said on "Good Morning America," March 2. "People are so into this game and the thing that makes 'Fortnite' so different is it's so interactive ... it affects our pleasure centers of the brain. That's what video games do and this one is really intense."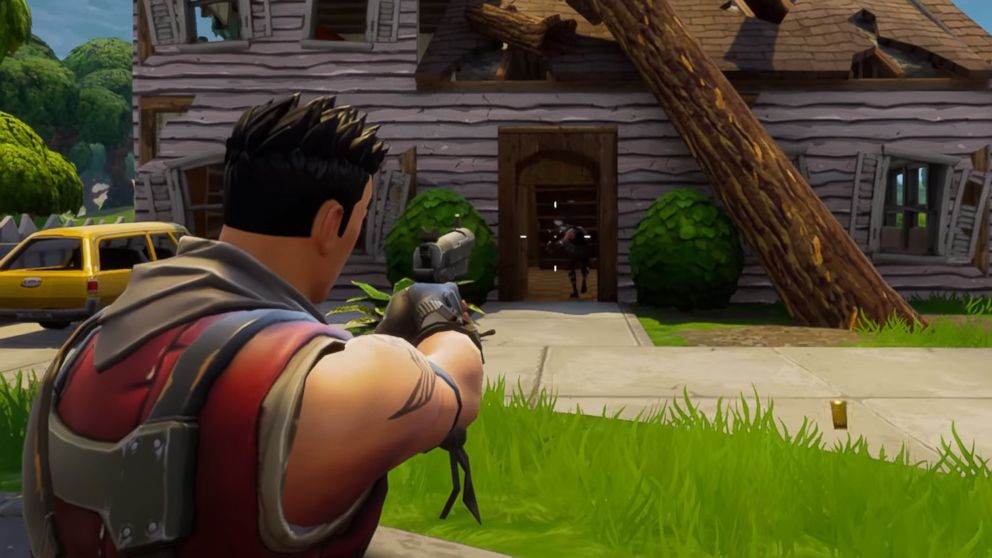 Chloe and Jaden originally asked for a ban on the game, but later stated on the petition that the plea was not meant to be taken seriously.
"Though, this petition was made as a joke and Jaden and I had no idea it would blow up," Chloe wrote in the petition update. "We didn't know this was such a big concern among adults and parents as well. We thought maybe in young teen relationships getting ignored for video games was usual. But, we see it's much bigger [than] that.
She went on, "It has opened our eyes up to a problem we didn't know about which is the problem with lack of attention from not only parents but married couples as well. But like I said I'm glad you all have voiced your concerns."
But, some researchers say people should be careful in how they describe gaming behavior.
Using language such as "addictive" when describing behavior associated with gaming and can "lead to the resistance of thought that games can be beneficial to people's lives," according to Andrew Reid, a doctoral researcher of serious games at Glasgow Caledonian University in the U.K.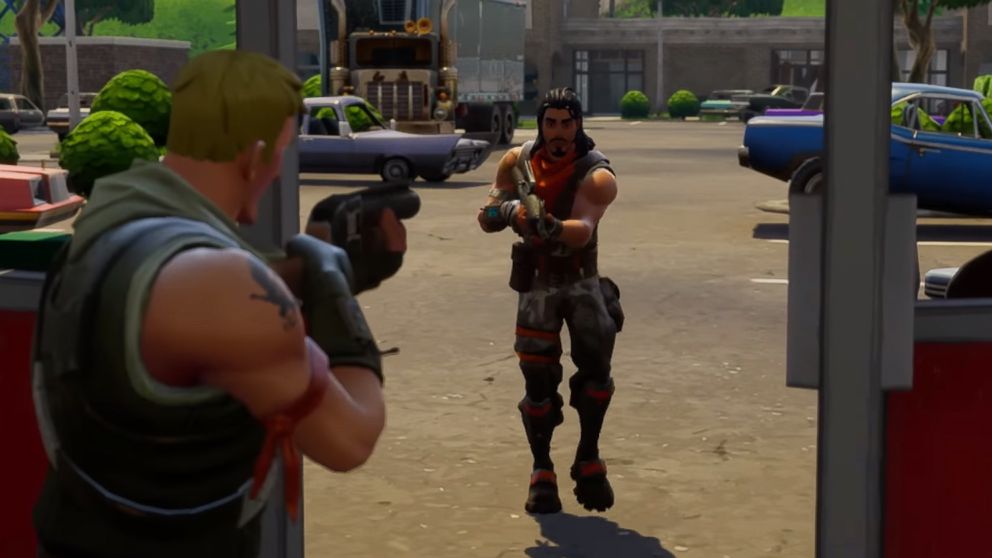 "Play of 'Fortnite,' and all games, should be controlled and handled responsibly, but that does not mean that games should default to a negative influence," Reid said in a statement to ABC News. "At this point, the excessive play of games is to be labelled as "addictive" under guidelines proposed by the International Classification of Diseases (ICD-11) by the World Health Organisation (WHO).
"Recent experiences of Fortnite, and previous experiences of other highly-stimulating games, are being used as a scapegoat to press forward with this classification," he added. "But it runs the risk of ignoring the omni-potential that games and play have to offer people."
Reid referred to the recent phenomenon of "Pokemon GO."
"Players spent (and some players still currently spend) hours walking around public spaces, with some players spending time equivalent to those invested in games like Fortnite," Reid explained. "However, labels such as 'addictive' and 'brainwashing' were not commonly used to refer to Pokemon GO; instead, it was heralded for its capacity to address sedentary behavior among a very broad demographic, resulting in various studies outlining the health benefits the game provided its players."
He continued, "This is the positive benefits of play and games that people often overlook, and we should not be so quick to attack the medium of games as a whole."
Chloe said that she enjoys when she and her boyfriend play "Fortnite" together.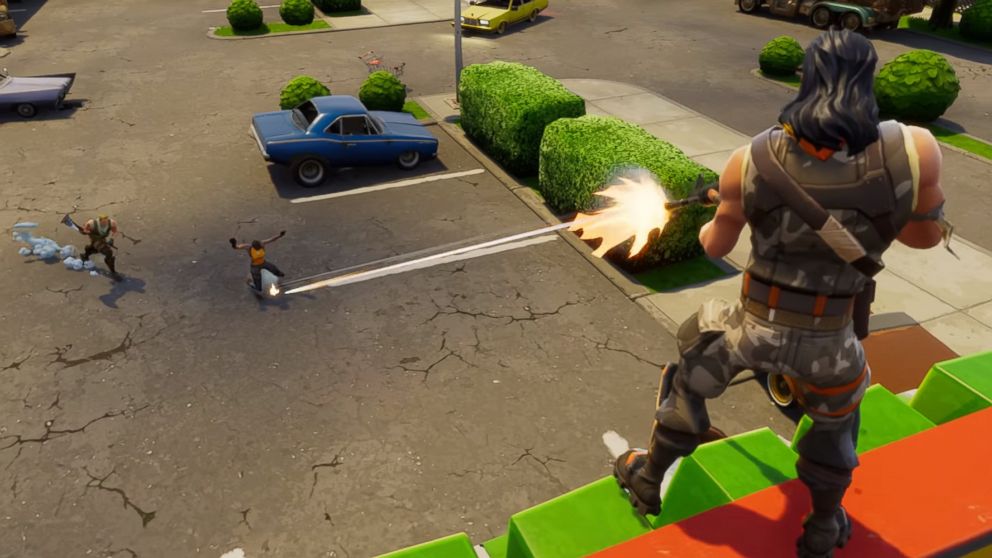 "I know people are going to say, 'Oh she's such a hypocrite. She plays the game and here she is making the petition,'" Chloe said. "There were times I wouldn't get a text back [while my boyfriend played Fortnite], that's why it was a joke. I don't expect the game to actually be taken away."
Fairbanks said she also plays "Fortnite" with her boyfriend.
"It's just a video game, but you should actually see how it is and then judge ... if it does bother you, then shut it down," Fairbanks added.
Jen MacLean, executive director of the International Game Developers Association (IGDA), agreed that participating in playing "Fortnite" or other games with a partner can be a positive step.
"Fortnite is the latest example of how powerful and immersive games are as a form of entertainment, and the IGDA strongly encourages anyone who may feel frustrated with their partner's attention to the Fortnite (or any other game) to jump in and play themselves. After all, the best revenge is to enjoy a Victory Royale (or Chicken Dinner, depending on your game of choice)!"
"Fortnite" developers Epic Games and People Can Fly did not immediately respond to ABC News' request for comment.