A Pittsburgh dad working three jobs knew he had to make his daughter's dream come true for her eighth-grade dance, surprising her in a now viral video seen by tens of thousands.
Nevaeha Smith, 14, a recent graduate of Ringgold Middle School in Monongahela, Pennsylvania, knew she found the perfect dress for her special occasion in June, but was uneasy about the nearly $200 price tag, so she asked her parents.
"I said, 'Mom, dad, I want this dress,'" said Nevaeha. "Is it in our price range?"
Her dad, Ricky Smith, 36, was torn.
Providing for the family was hard and Ricky works three jobs to make ends meet, balancing shifts at McDonald's, Popeye's and the Circle K convenience store.
"I looked at the price and I was like, 'Uh, not really sure, but I can see what I can do,'" said Ricky.
No promises were made, but Ricky was determined to make sure his little girl's special night was perfect. He already worked at least six days a week, and sometimes seven, but he pushed harder, working extra shifts until he had enough money to purchase the two-piece floral dress that his daughter wanted.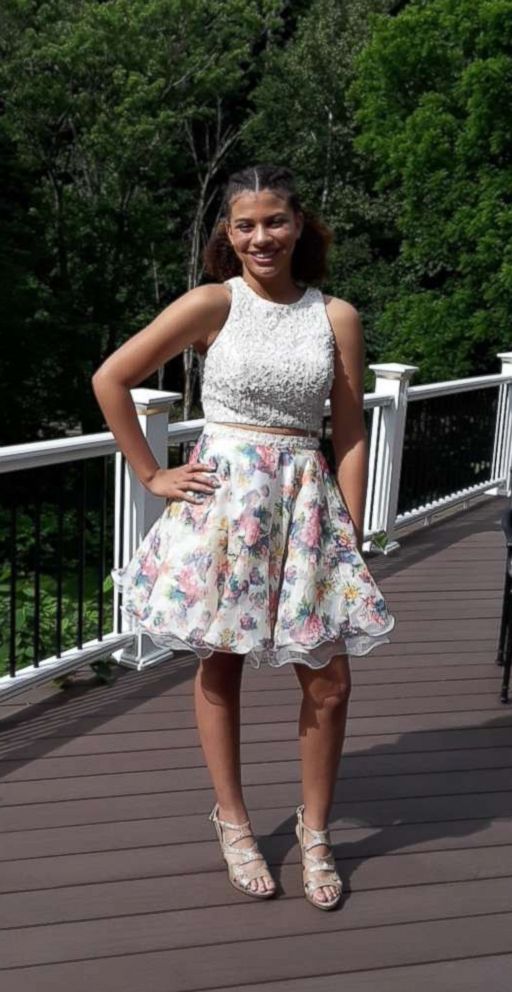 Ricky first broke the news to Nevaeha's mom, Kelly Anne.
"She said, 'Why don't you surprise her?'" said Ricky, who then decided to take it a step further and asked his daughter to stop by his workplace. Mom tagged along, camera in tow, ready to capture the big reveal.
"I was working at McDonald's that day and I put the dress in the back," Ricky told ABC News. "She came and I brought it out and told her that her grandmother bought it for her and I told her, 'This ain't the dress you wanted, but I hope you like it.'"
Nevaeha's heart sunk a bit.
"I was thinking, 'This is going to be an old lady dress,'" said Nevaeha.
She was wrong.
The now-viral video showed Nevaeha patiently sitting at a table as her dad walked up to her with a purple garment bag. Ricky carefully opened the bag and pushed aside one flap, revealing his daughter's dream dress.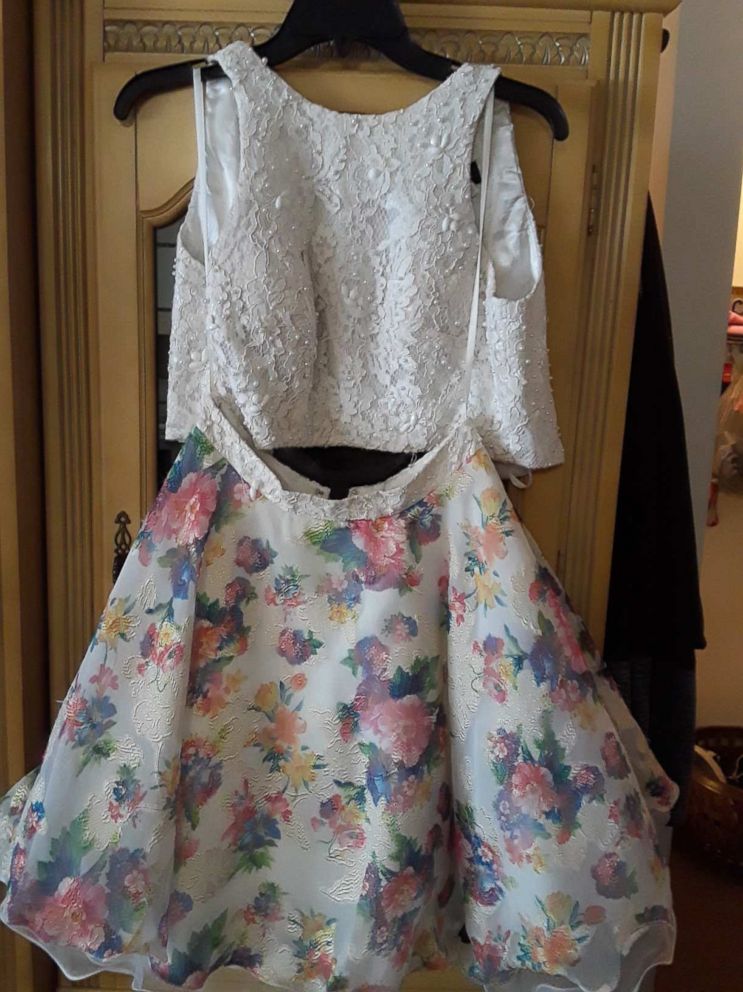 Nevaeha briefly went into shock before she jolted up and jumped right into her dad's arms, hugging him and sobbing in joy.
"To see the look on her face it was priceless," said Ricky. "All I can really do was smile."
Tears flowed from Neveaha's face in the video as she tried her best to express her gratitude to her dad, burying her face in his chest and crying out -- between sobs -- the words, "It's the dress!"
"My heart felt like there was more love in it than there was before," said Neveaha, describing the big moment. "I love him and I'm really happy that's he's my father."
The 14-year-old arrived at her dance dressed in love and confidence -- wearing not just any dress but one that she will keep forever in her closet and heart.