With more families getting in the kitchen together, ABC News' own Amy Robach and her mom are still cooking together from far apart and staying touch through dishes suited to their diet.
Joanie Robach joined ABC News' "Pandemic: What You Need to Know" to recreate a low-cab and Keto friendly Italian stuffed peppers recipe with her daughter.
The retired English teacher, 66, started a website My Keto Home to share inspiration for easy, healthy meals.
This dish layers meat sauce and three cheeses for a scrumptious and comforting dinner.
Low Carb Keto Italian Stuffed Peppers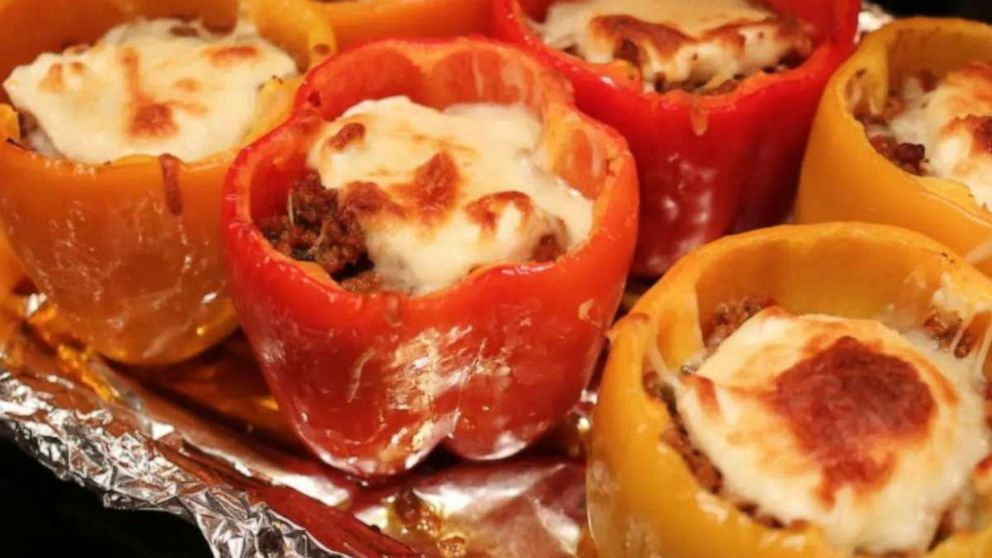 Ingredients
6 large bell peppers
1 pound ground beef
½ pound pork sausage (We use hot variety)
2 tablespoons olive oil
½ cup onions We use green onions
4 cloves garlic minced
2 cups marinara no sugar added
1 tablespoon Italian seasoning
1 teaspoon salt
1 teaspoon black pepper
1 cup Parmesan cheese shredded
1 8 oz cream cheese full-fat, softened
1½ cups mozzarella shredded
Directions
Preheat oven to 425 degrees.
Line a small baking sheet (I use 9 x 13) with aluminum foil. Wash peppers and slice off tops. Using small paring knife, remove membranes and seeds. Arrange peppers cut side up on prepared baking dish.
Heat olive oil in large skillet over medium heat for 1 minute. Add onions and sauté 3-5 minutes. Add minced garlic and continue cooking for 1-2 minutes.
Increase heat to medium-high. Add ground beef and pork sausage. Cook until browned (8-10 minutes). Drain excess fat.
Reduce heat; stir in marinara sauce and spices. Simmer until meat mixture is heated throughout (about 5 minutes). Remove from heat. Add 1 cup shredded Parmesan cheese and stir.
To assemble peppers, layer a quarter cup of meat mixture on bottom of each pepper. Next, spoon in approximately 1 tablespoon softened cream cheese, followed by 1 tablespoon shredded mozzarella cheese. (I use my fingers to approximate cheese amount).
Repeat process for second layer: meat, cream cheese, mozzarella. After stuffing, brush the outside of peppers with olive oil and roast in oven at 425 degrees for 20 minutes. Tent with aluminum foil the last few minutes if cheese over-browns.
Remove from oven and serve.
To add to the family fun, Amy's dad shared his favorite simple cocktail -- Mike's Keto Killer Margaritas.
Mike's Keto Killer Margaritas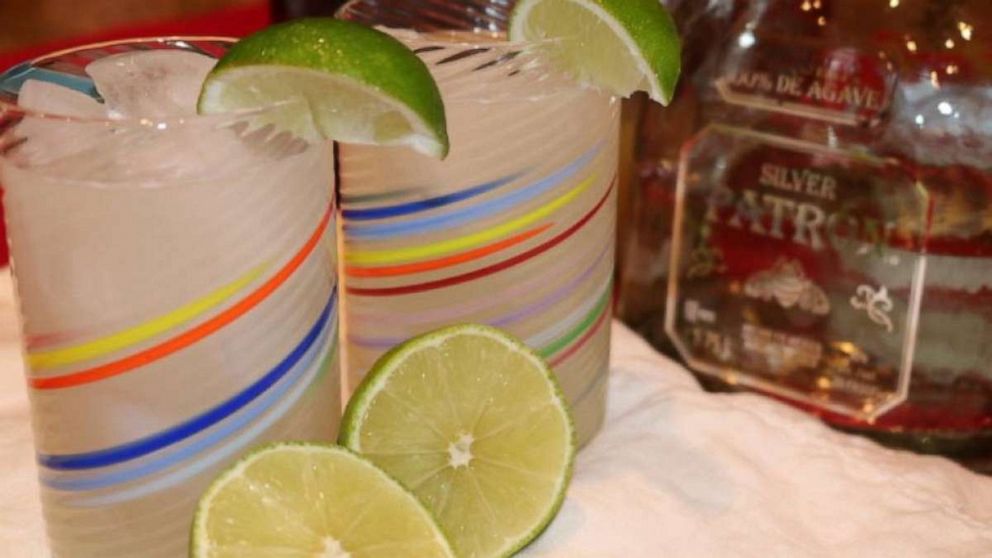 Ingredients
5 ounces of 100% Agave Blanco Tequila. Mike uses Silver Patron or Don Julio.
2 ounces Cointreau
2 ounces freshly-squeezed lime juice
Directions
Pour 3 ingredients into a shaker full of ice. Shake vigorously for 30 seconds. Serve over ice with a lime wedge.