Sticky rice stuffing speaks to family's Chinese roots on Thanksgiving
Check out this sticky rice "stuffing" recipe from The Woks of Life.
Every family has their own unique culinary approach when it comes to Thanksgiving dinner, and for some it's a chance to infuse dishes with ingredients and flavors from their culture that adds a special spin to traditional holiday fare.
While many families are separated for the first time this year due to the pandemic, Sarah Leung and her family have long used traditional Chinese food and cooking to feel connected even when they're 6,824 miles apart.
Leung told "Good Morning America" they first cooked up the idea for their food blog, The Woks of Life, in 2013 when she and her sister Kaitlin were in New York for college and their parents had moved to Beijing.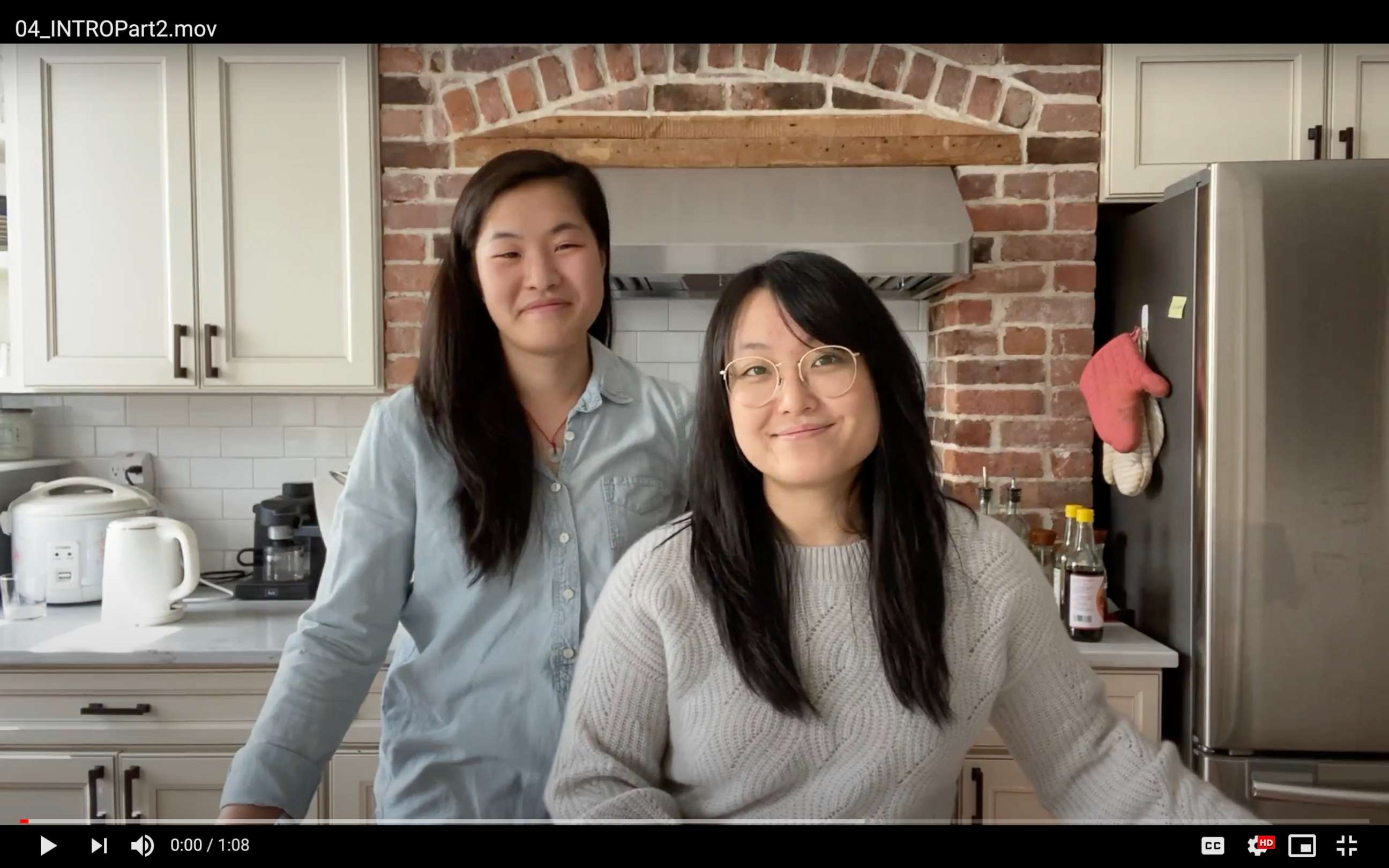 "We were suddenly in different time zones and food became the glue that connected us together," she said of the site that documents family recipes and helped her learn how to make many traditional Chinese dishes her parents made growing up. "The blog became the place to record those recipes for ourselves, and as it turns out, many others. The fact that our family can be a bridge to those food memories for so many people is something we're all really proud of."
Leung said the family of cooks has leaned on passed-down recipes to celebrate Chinese culture and it came about effortlessly to create new dishes with traditional flavors and ingredients that pay homage to their heritage.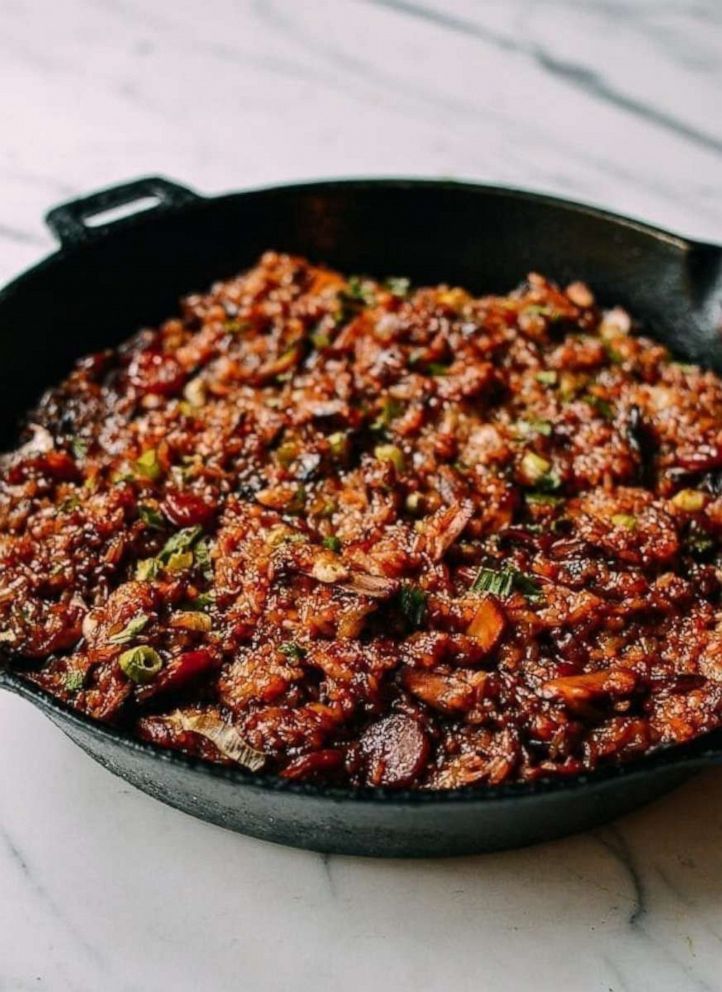 "Around the holidays we would video chat each other to compare cooking notes. My parents had to talk us through our grandpa's Thanksgiving turkey recipe, which we've made every year for as long as we can remember," she said. "There may have also been an emergency FaceTime over a pot of gravy in my grandparents' tiny kitchen in Queens to make sure we got it exactly right. Knowing that we were all having grandpa's turkey, even if it was on two different continents over Skype, helped us feel like we were still celebrating together."
One Chinese-inspired Thanksgiving dish that has been a hit with The Woks of Life crew is a sticky rice stuffing that Leung said came about after many modifications.
"While it was my idea to serve sticky rice stuffing at Thanksgiving, it wasn't my invention," she explained of the recipe that has evolved over the years. "My grandpa used to make a version of it to stuff whole chicken with, and it was a traditional Cantonese-style sticky rice with shiitake mushrooms and Chinese sausage. My aunt took that recipe and made it a bit simpler by using it as a stuffing for boneless skin-on chicken thighs in a casserole dish. She gave my dad that recipe, and I've loved it ever since."
Recently, Leung adapted the recipe for her fiancé's sister, who is gluten-free, so she could also enjoy the dish.
"Rather than trying to make something traditional with gluten-free bread, I thought of that already tried and true sticky rice stuffing recipe. And so a new Thanksgiving tradition was born," Leung said, adding that it's made even better with their family's gravy.
Her key to perfect sticky rice stuffing is to quickly bake it for 15 minutes so the top and bottom get nice and crispy, but warm and gooey in the middle.
Leung also shared some other Chinese staple ingredients that always have a place at their holiday table and how other home cooks can utilize them, too.
"Soy sauce is obviously a big ingredient in Chinese cooking, and one that most cooks are probably already familiar with. I like to think of it as a way to add a burst of umami and a little extra salt to anything," she said of the deeply savory condiment. "We actually use Chinese dark soy sauce, a thicker version of regular soy sauce that imparts a deep amber color, to add umami and color to our turkey gravy. It makes a huge difference in the look and flavor. We also use it in our sticky rice stuffing."
"Another ingredient is Chinese Five Spice Powder. It actually includes spices that are traditional during the holiday season, like cinnamon and cloves, and lends itself well to holiday cooking," she said.
The Woks of Life has a recipe for Five Spice Roast Turkey and Five Spice Roast Goose that she said "may have a bit of an Asian twist, but ultimately feature holiday flavors we're all familiar with."
And when it comes to leftovers, Leung said "many families take the turkey carcass to make stock or soup, but our family makes turkey congee -- a comforting Chinese rice porridge. It's a day-after-Thanksgiving tradition, and I think my mom enjoys it more than Thanksgiving dinner itself!"
Sticky Rice Stuffing
Ingredients
2 tablespoons vegetable oil
1 onion, thinly sliced
2 links Chinese sausage (lap cheung), sliced
8 ounces fresh shiitake mushrooms, thinly sliced
6 cups cooked sticky rice
2 tablespoons soy sauce
1 tablespoon dark soy sauce
1 cup low-sodium chicken stock
2 scallions, thinly sliced

Directions

Preheat your oven to 400 degrees. Heat a large cast-iron skillet over medium-high heat and add 2 tablespoons oil. When oil is hot, add the onions and sliced Chinese sausage. Cook for 3-5 minutes. Add the mushrooms and cook until caramelized.

Add the cooked sticky rice, soy sauce, dark soy sauce, chicken stock, and scallions. Mix until the rice is an even brown color.

Spread the stuffing out evenly in the pan, and transfer to the oven. Roast the stuffing for 15 minutes, until crisp on the top and bottom. Serve!

Recipe reprinted courtesy of Sarah Leung as originally seen on The Woks of Life.