Easy oven roasted BBQ chicken and jalapeno cornbread recipes for Labor Day
Food Network host Dan Langan shares 2 family recipes to try at home.
Chef Dan Langan shared two simple and delicious recipes with "Good Morning America" that are perfect for the final few days of summer.
BBQ Baked Chicken with Pineapple and Bacon Glaze
"My family recipe for oven barbecue chicken is one of my go-to summer dishes," he said. "The bacon and smoked paprika lend a subtle smokiness and the pineapple adds a sweet tropical flare. Cooking the chicken low and slow in the sauce, known as braising, delivers maximum flavor."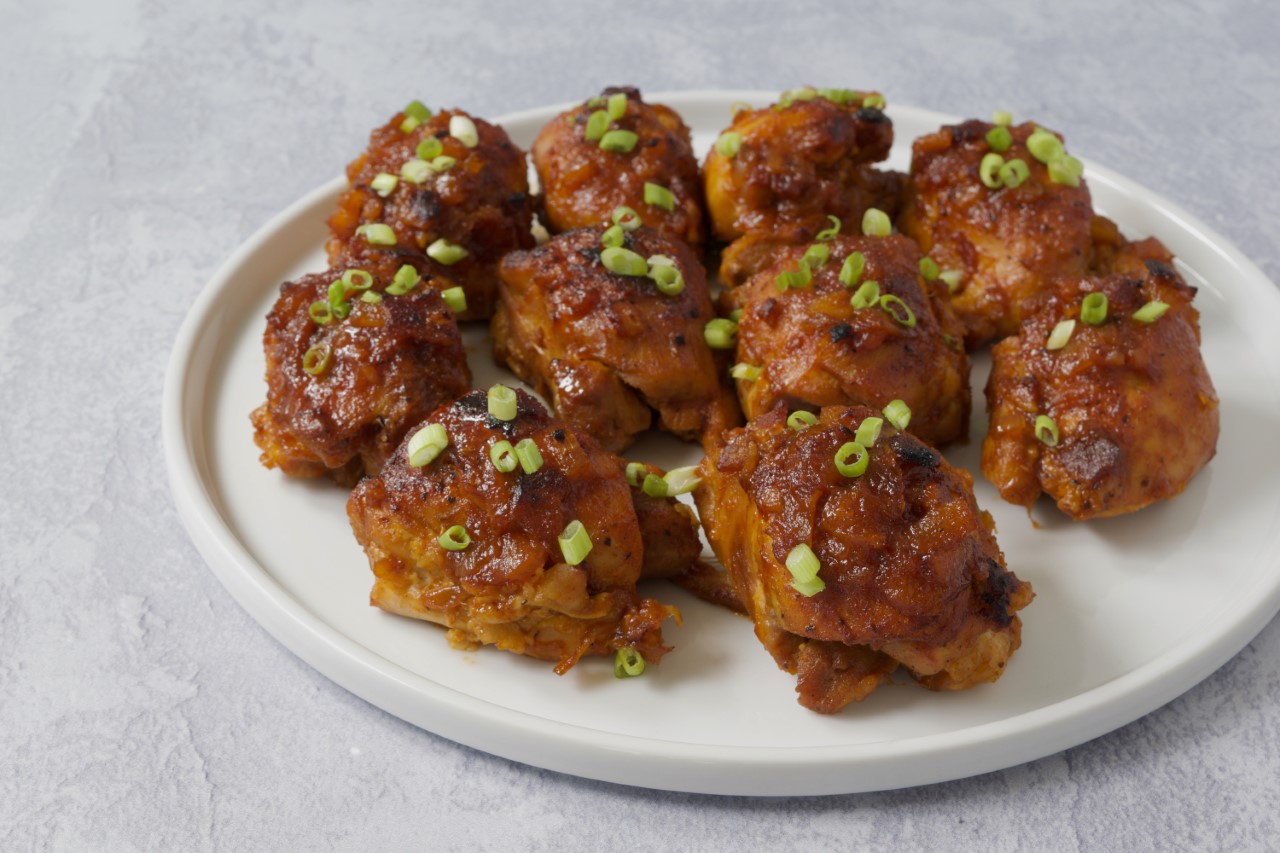 Yield: Serves 6
Ingredients
3 pounds boneless skinless chicken thighs
8 strips bacon, diced

1 small onion, diced

1 1⁄2 cups canned crushed pineapple in juice
1⁄3 cup apple cider vinegar

1⁄4 cup water

1 cup BBQ sauce
2-3 teaspoons smoked paprika

Salt and pepper to taste

2-3 green onions, finely chopped

Directions

Preheat your oven to 325 degrees.

Pat the chicken thighs dry with a paper towel and generously season both sides with kosher salt and pepper. Set chicken aside while you cook the bacon.

In a 3 or 4 quart dutch oven or saute pan, add the bacon and 3 Tablespoons water. Place over medium heat and cook, stirring occasionally for about 10 to 12 minutes or until the bacon is crisp and the fat has rendered. Remove the bacon from the pan and set aside.

Add 1 tablespoon of vegetable oil to the pan containing the bacon fat and increase the heat to medium high. Add half of the seasoned chicken thighs to the oil and cook until browned, 3 to 4 minutes on each side. Place the browned chicken thighs on a large plate and then brown the remaining chicken thighs. Set aside.

Add the diced onion and a generous pinch of salt to the pan and cook over medium heat until softened, 2 to 3 minutes. Add the crushed pineapple and its juice, the vinegar and the water to the onions. Use a wooden spoon to scrape the brown crusty bits from the bottom of the pan then stir in the BBQ sauce, paprika and cooked bacon. Bring to a low boil and then taste the sauce for seasoning.

Place the chicken thighs and any accumulated juices into the pan, turning the chicken to coat it in the sauce. Arrange the chicken into one even layer, cover the pot with a lid or aluminum foil and place in the center of your oven for about 50 to 60 minutes or until cooked through. You want the chicken to be incredibly tender and almost falling apart.

Once the chicken is tender use a spoon to skim any fat off the surface of the sauce. Spoon the sauce over the chicken and then switch the oven to broil and broil the chicken until the top of the thighs begin to brown. Garnish with the green onions and serve.
Jalapeno and Honey Cornbread
"I love this tender cornbread with its slightly sweet and spicy flavor. It bakes up golden brown with a pop of texture from fresh corn kernels and diced jalapeno peppers," Langan said. "Feel free to adjust the amount of jalapeno to your taste."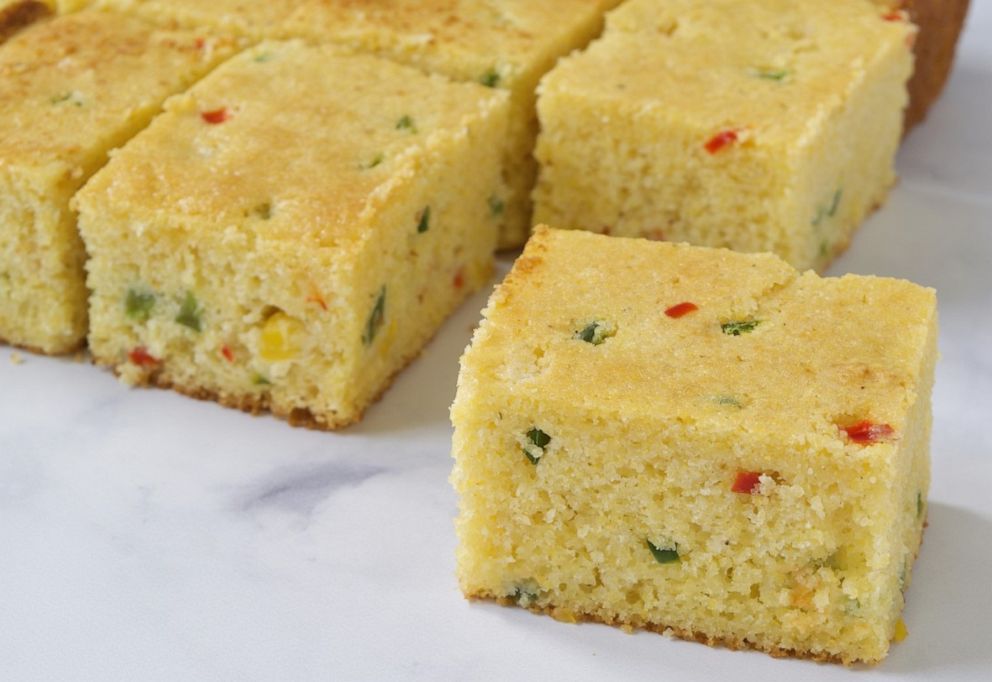 Yield: Serves 12
Ingredients
Nonstick cooking spray
1 stick (8 Tablespoons) unsalted butter

1 cup stone-ground yellow cornmeal

1 cup all-purpose flour, spooned into measuring cup and leveled
1/4 cup white sugar

2 teaspoons baking powder

1 teaspoon fine salt

1/4 teaspoon baking soda
1 cup buttermilk or regular milk, room temperature
1/3 cup honey, I like wildflower honey

1 Tablespoon vegetable oil

2 large eggs, beaten and at room temperature
1/2 cup corn kernels, fresh or thawed from frozen

2-3 Tablespoons seeded and finely diced jalapenos (about 1- 11⁄2 medium jalapeno)

Directions

Spray a 9-inch square baking pan with nonstick spray and set aside. Preheat your oven to 400 degrees.

Melt the butter in a microwave-safe bowl and set aside.
In a medium mixing bowl whisk to combine the corn meal, flour, white sugar, baking powder, salt and baking soda. In a separate bowl whisk together the buttermilk, honey, oil and beaten eggs.

Add the liquid ingredients to the dry along with the corn kernels and diced jalapeno. Stir until combined and then pour into your prepared baking pan. Bake for 28 to 30 minutes or until a toothpick inserted in the center comes out clean.

Remove from the oven and allow to cool until warm before serving.