Who doesn't love the all-in-one multi-function pressure cooker that has become a modern kitchen staple?
The Instant Pot was the top-selling Amazon Prime Day product, so "GMA" found two YouTube experts who have a good handle on how to properly prepare delicious dishes using the popular pressure cooker.
Poonam Patel shares quick and easy Indian recipes on her channel Instantpottin' with Poonam. Jeffrey Eisner cooks an array of recipes using the Instant Pot on his blog and YouTube channel Pressure Luck Cooking.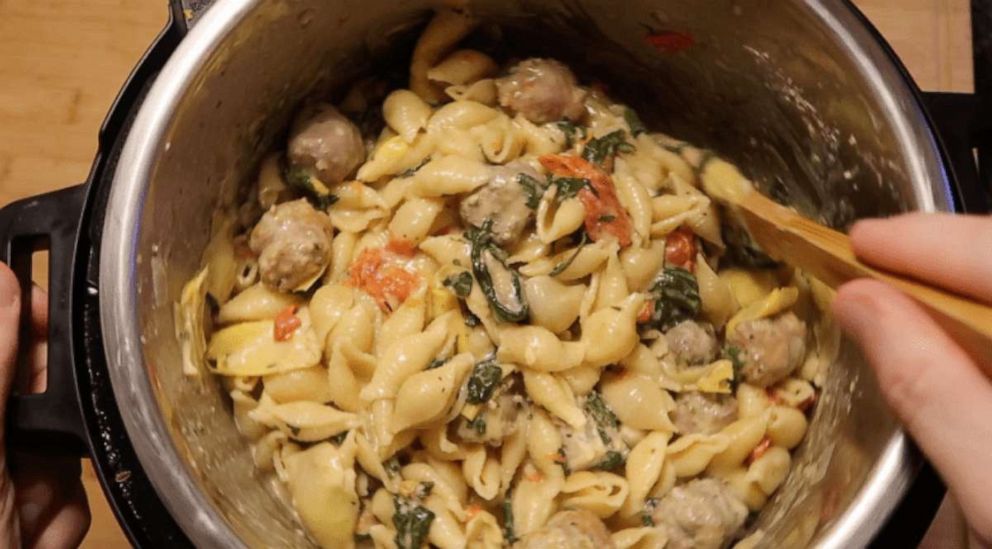 Whether you're looking for fast Instant Pot version of an Indian favorite, a spin on a stuffed pasta or a couple of classic Mexican dishes -- these recipes are perfect for any palate.
Check out their recipes below along with these two favorites of Bon Appétit editor-in-chief Adam Rapoport.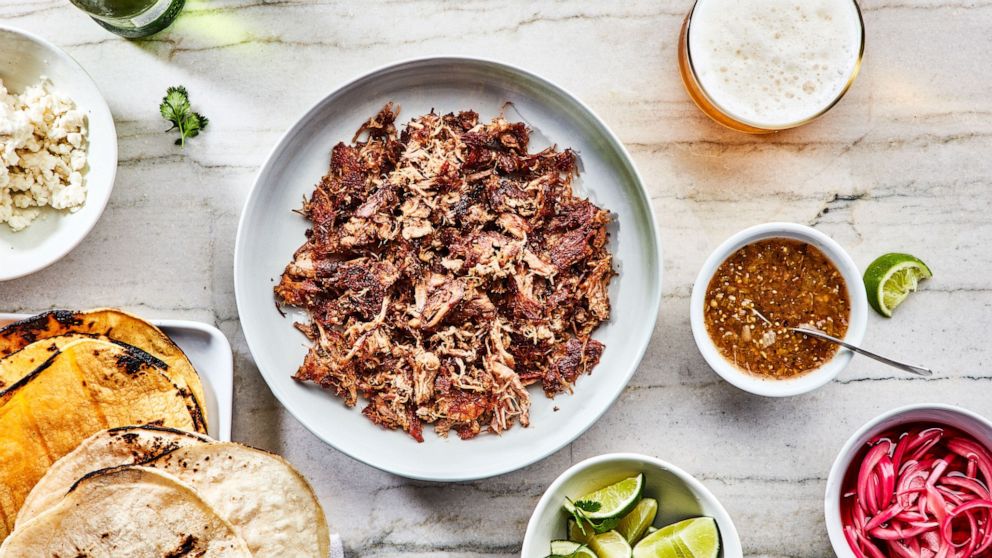 Rapoport said this classic shredded pork dish from BA test kitchen manager Gaby Melian is a personal favorite.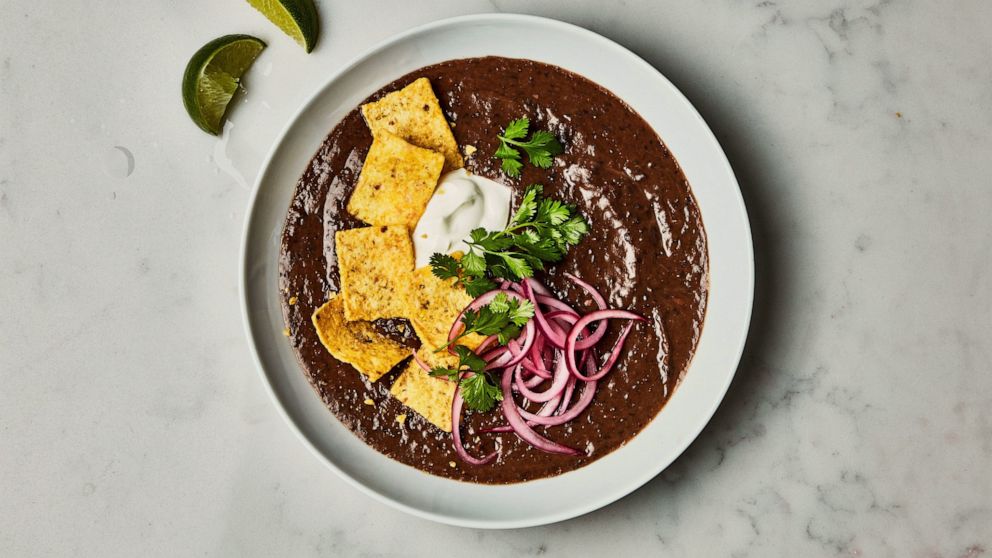 Another favorite of his comes from the magazine's food director Carla Lalli Music, who created a spice and salt forward Instant Pot soup.
Pav Bhaji aka Indian Veggie Sloppy Joes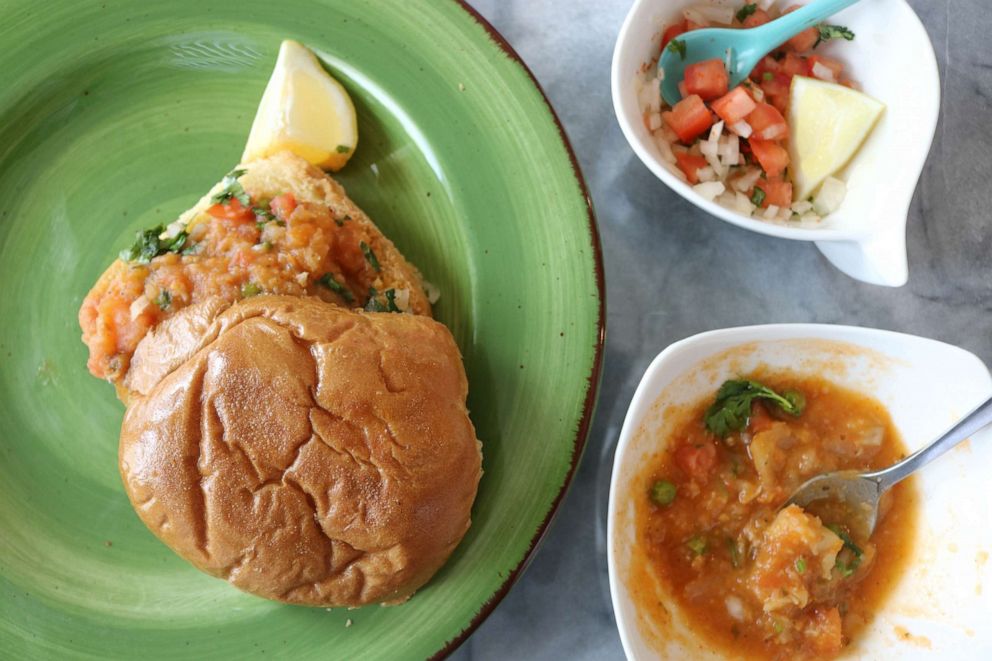 Ingredients:
2 tablespoons unsalted butter
1 tablespoon jeera (cumin seeds)
1 teaspoon ground cinnamon powder or 1 whole cinnamon stick
2 tablespoons lal mirch (cayenne pepper)
4 tablespoons Badshah Mumbai Bhaji Pav Masala or your preferred brand
2 tablespoons salt (adjust according to taste)
3-4 cloves garlic minced or finely chopped
5 medium tomatoes or 8 roma tomatoes roughly chopped
1 large onion roughly chopped
4 medium potatoes roughly diced
1/2 head medium cauliflower roughly chopped
1/4 bunch cilantro chopped
1 medium lemon1/2 cup frozen peas
1/2 cup water
1 pack of hamburger bunsGarnish Ingredients:
1/2 bunch cilantro chopped
1/2 small onion diced small
1 Roma tomato diced small
1 large lemon
Directions:
Turn on InstaPot to SAUTE mode.
Add butter and allow to melt. Add cumin seeds and cinnamon powder or cinnamon stick; allow to to sizzle for one minute. Add onions, stir to mix and cover Instapot with a glass lid.
Allow onions to saute for two to four minutes until translucent; stir regularly. Add tomatoes, pav bhaji masala, salt, lal mirch (cayenne) and half a cup water
Mix all ingredients thoroughly, close Instapot with a glass lid and allow to cook for four to five minutes until tomatoes are soft.
Squeeze juice of one lemon into the mixture. Add roughly chopped potatoes, cilantro, cauliflower. Mix well to incorporate the ingredients.
Close the lid on the Instapot to lock it. Press CANCEL button on InstaPot to turn off.
Set pot to MANUAL mode. Set to HIGH PRESSURE. Set timer to 9-11 minutes (11 minutes if vegetables are chopped larger). Turn vent on the lid to CLOSE VENT to prevent steam from escaping.
Once done, manually release the steam by opening the vent. The silver prong will drop back into the lid. Be careful of the hot steam.
Open the lid and allow the pav bhaji to cool for two minutes to prevent burns. If you used a cinnamon stick instead of powder, remove the cinnamon stick at this point.
Using a hand blender, being sure not to touch the bottom of the Instapot with the blender to prevent scratching, blend the mix to your preferred consistency. (Smooth or slightly chunky)
Add in the frozen peas and stir. Press CANCEL on the Instapot
Press SAUTE on the Instapot.
Cover the Instapot with a glass lid. Allow peas to cook for 2 minutes. Press CANCEL on the Instapot.
For the garnish mix together the onions, tomatoes and cilantro.
Plate pav bhaji, top with garnish, squeeze lemon juice on top if preferred. Serve with toasted buttery bread.
Sausage and Shells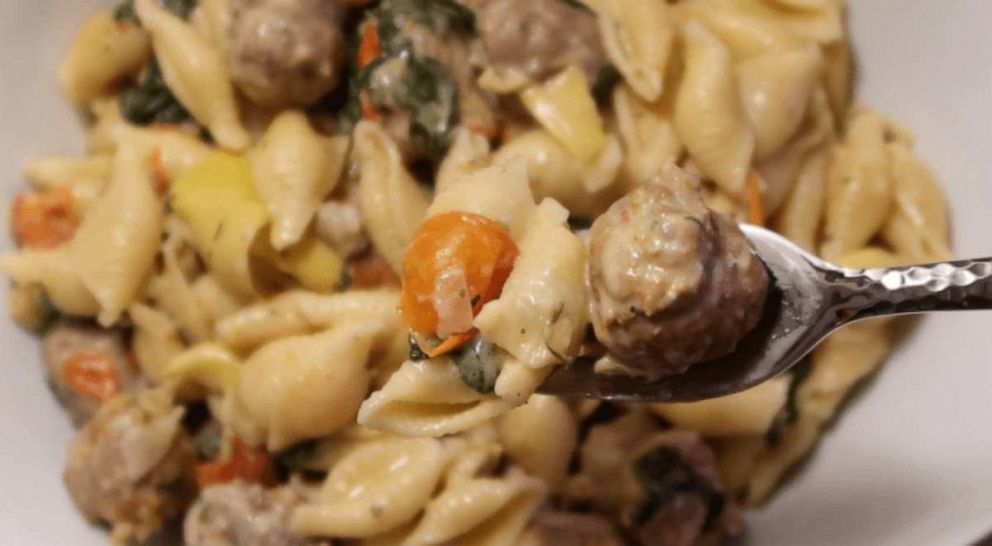 Jeff's tips:
One pound of sausage is totally sufficient, if you want this to be really full of it, increase it to two pounds.
I definitely think Italian sausage (sweet, hot or both) works best for this recipe, but since there are so many different kinds of sausage options available, feel free to use any sausage of your choice!
Store any leftovers in some Tupperware and refrigerate for up to five days. The microwave will work fine for reheating when the time comes (about 30-60 seconds).
Ingredients:
4 tablespoons (1/2 stick) of salted butter
2 large shallots, diced
1 pound of Italian sausage (sweet, hot or mixed), sliced into 1/2-inch pieces while raw
1 tablespoon of crushed garlic
3 cups of garlic broth (I used 1 tablespoon of Garlic Better Than Bouillon + 3 cups of water)
1 cup of dry white wine (if omitting add another cup of broth)
1 teaspoon of Italian seasoning
1/2 teaspoon of dried parsley
10 ounces of cherry or grape tomatoes
1 pound box of medium shells
5 ounce baby spinach
1/3 cup of half and half or heavy cream
5.2 ounces of Boursin Garlic & Fine Herbs Cheese, cut into small crumbles
1/2 cup of grated Parmesan cheese, plus more for topping if desired
4 ounce can artichoke hearts, drained and roughly ripped up by hand
Directions:
Add butter to the Instant Pot (I used a 6qt), hit "Sauté" and "Adjust" so it's on the "More" or "High" setting. Once the butter's melted and sizzling, add in the shallots and cook for 2-3 minutes. Then, add the sausage and garlic and stir for another two minutes (the sausage should not be fully cooked by this point)
Next, add in the wine, broth, Italian seasoning, dried parsley and the tomatoes. Stir well
Lastly, add in the pasta shells but do not stir. Just allow them to be as submerged under the liquid as possible by smoothing out with a mixing spoon (it is okay if some of the shells are sticking out above the liquid). Top off with the spinach and, again, do not stir. (Note: It's going to feel like there's a lot of spinach in there and it will come up to the brim of the pot, but don't worry – it cooks down into nothing!)
Secure the lid and hit "Keep Warm/Cancel" and then hit "Manual" or "Pressure Cook" High Pressure for six minutes (five minutes if you want the shells more "al dente"). Quick release when done.
Stir in cream, Parmesan, Boursin and artichokes for about two minutes until the Boursin is completely melded into the sauce. Let it rest for another minute or two and it will have thickened perfectly. Transfer to a serving dish and enjoy.