'GMA Day' food contributor Carla Hall shows us how to make her marinated tomato fettuccine recipe
The "GMA Day" food contributor shared this must-have weeknight dinner recipe.
Carla Hall is back at it again with a must-have weeknight recipe that shows cooking at home can be quick and delicious.
The former co-host of "The Chew," who is now a food contributor on "GMA Day," showed us how to make her original fettuccine pasta recipe topped with marinated fresh tomatoes that is sure to be a big hit with the whole family.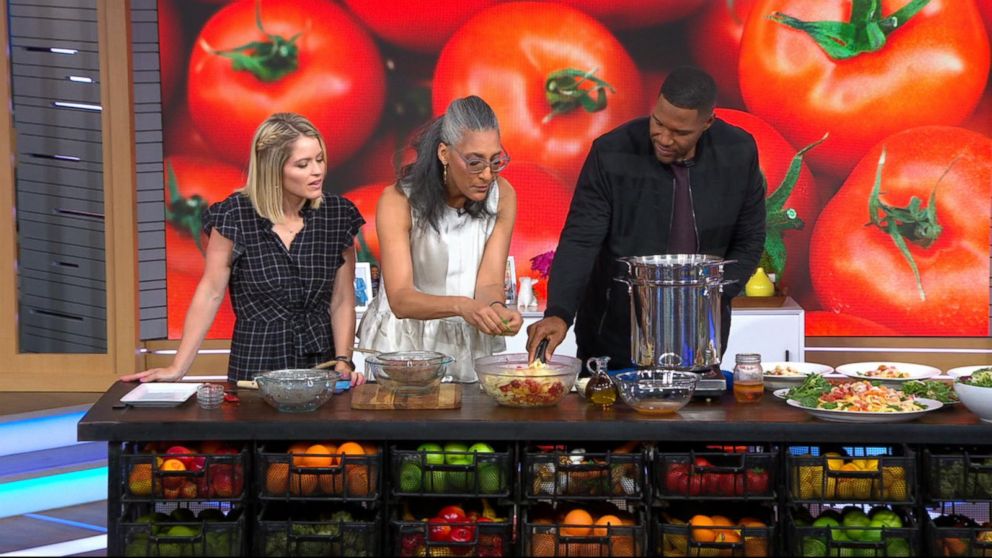 Get Carla's recipe below, and show us photos of your fettuccine on the "We Are GMA" Facebook group.
Carla Hall's marinated tomato fettuccine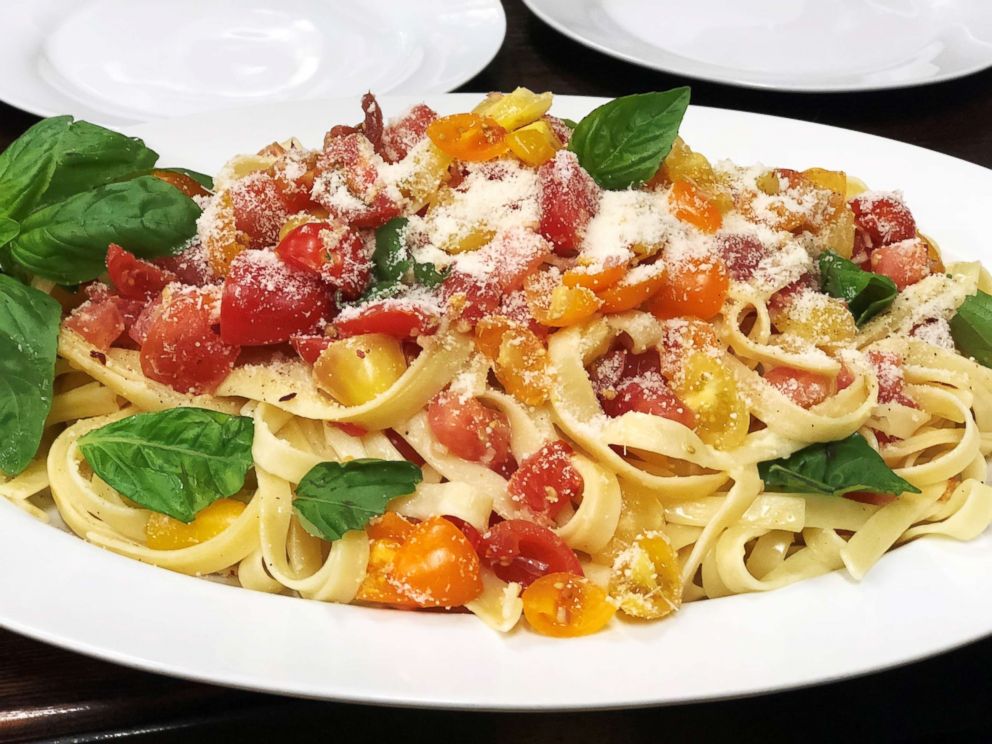 Ingredients:
2 large tomatoes, diced
2 cloves garlic, grated on microplane
1 shallot, finely diced
1 teaspoon kosher salt
1/2 teaspoon chile flakes
3 to 4 leaves fresh basil, torn
8 ounces fettuccine, spaghetti or pasta of your choice (cooked according to the package instructions)
2 tablespoons unsalted butter, room temperature
Garnish: Parmesan cheese and fresh basil

For the Tomato water vinaigrette:
1/4 cup liquid from diced tomatoes
2 tablespoons red wine vinegar
3 tablespoons extra virgin olive oil
Salt, if necessary
Freshly ground black pepper

Directions:
In a large bowl, toss together the tomatoes, grated garlic, shallot, salt, chile flakes and basil. Pour the tomatoes into a colander or sieve and set over a large bowl to drain. Allow to drain at least 30 minutes and up to 1 hour.
Pour the drained liquid into a pint size jar. Add all of the ingredients for the vinaigrette. Shake, adjust seasoning, if necessary, and set aside.
Cook the pasta according to the package instructions in salted water. Put the drained tomato mixture and butter into a large bowl. Drain the pasta and pour the hot pasta into the bowl over the tomatoes. Toss to mix. Serve immediately and garnish with parmesan cheese and fresh basil.
Serve with a salad on the side tossed with the tomato water vinaigrette, or save for later.