Fast-food fans looking for a taste of plant-based options can soon swing through the drive-through at select U.S. McDonald's locations for the new McPlant burger.
McDonald's announced that on Nov. 3 it will conduct an "operations test" of the new plant-based burger for a limited time in eight select restaurants across the U.S.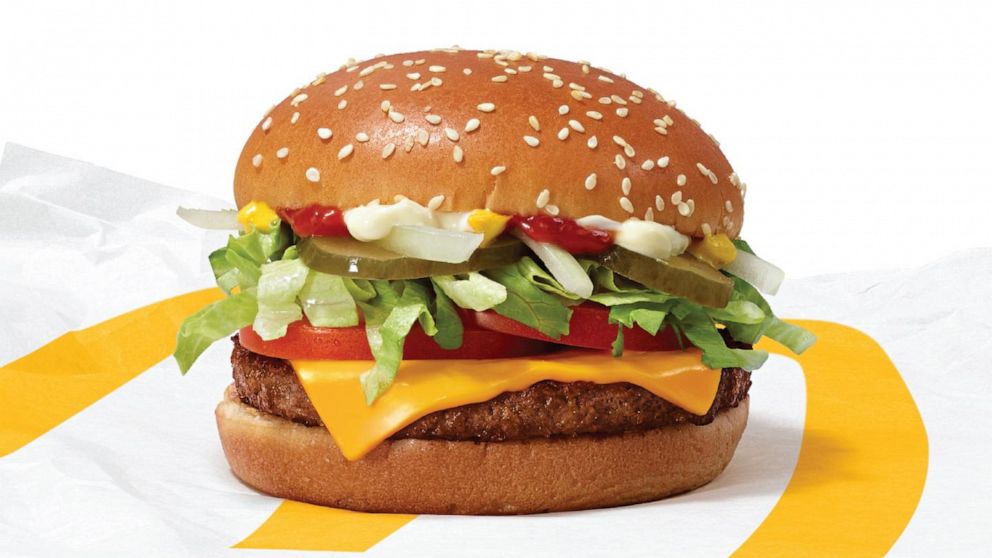 "We're always testing new items and flavors, and this particular test will help us understand how offering a burger with a plant-based patty impacts the kitchens in our restaurants," the company said in a press release. "The McPlant was created to give customers more delicious options in addition to the McDonald's burger line-up you know and love."
The patty made from plant-based ingredients like peas, rice and potatoes was co-developed with Beyond Meat and is exclusive to McDonald's.
The new McPlant will deliver a taste of the iconic McDonald's flavor served on a sesame seed bun with tomato, lettuce, pickles, onions, mayonnaise, ketchup, mustard and a slice of American cheese.
Cities with test locations include: Irving and Carrollton, Texas; Cedar Falls, Iowa; Jennings and Lake Charles, Louisiana; and El Segundo and Manhattan Beach, California.
While it's new to the menu in North America, the McPlant has already been introduced in parts of Sweden, Denmark, the Netherlands, Austria and most recently the U.K.
The U.S. McPlant contains non-plant-based ingredients such as American cheese and mayonnaise and is cooked on the same grill as meat-based products and eggs. That said, customers can request to hold the cheese and mayonnaise, or any other ingredients, according to the brand.