Rosé All Day: Fun ways to up your rosé game for summer
Get a taste of rosé from kegs and cans to popsicles and cookie dough.
Mark your calendars, grab your wine glasses and get excited because it is officially rosé season!
Rosé is synonymous with summer, so prepare to see your social media feeds overflow with images of the light pink wine.
If you're a fellow rosé fan, take your #RoséAllDay game to the next level with everything from specialty sparkling rosé, mini bottles and kegs to candies, popsicles and pool floats.
Buy rosé in minis, cans, kegs of by the bottle
Chandon's limited-edition American Summer sparkling rosé doesn't merely look pretty - the label's director of winemaking said the pink drink inside the fun new bottle is her specialty.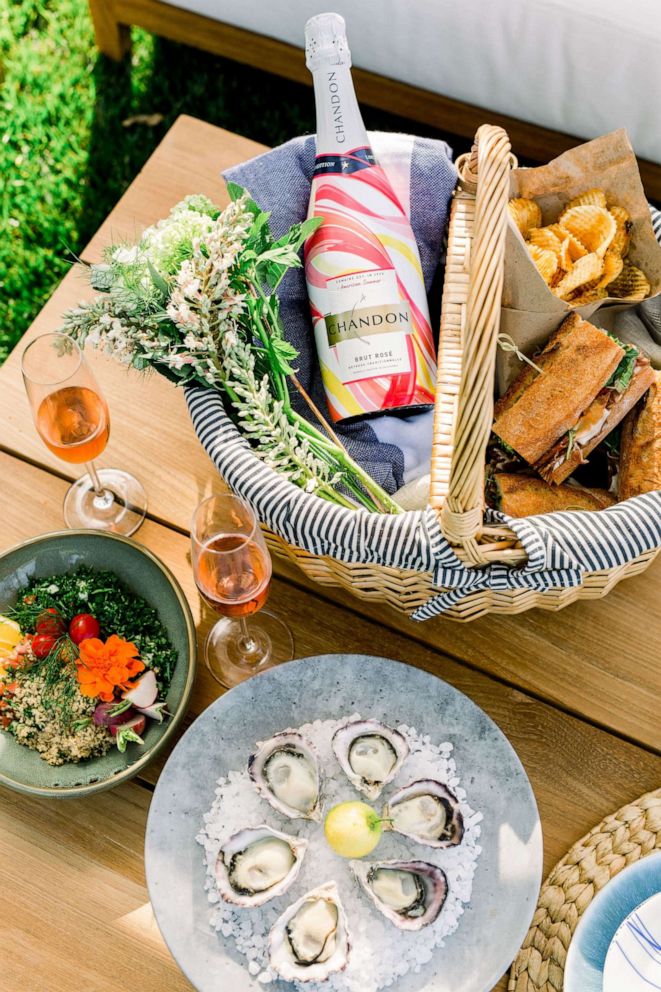 "I'm very partial to rosé," Pauline Lhote, head winemaker of Chandon, told "GMA." "It's the wine I specialized in during my first-ever internship back in France, and it's been a love throughout my career."
"I prefer a rosé that is light and fresh, so I do something very unusual with the one I make at Chandon. The blend is predominantly chardonnay, a white grape of course, and I just use pinot noir to add a touch of red fruit character and color. It's delicious!"
The bright specialty label is adorned with brush strokes of pink, peach, white and yellow to reflect the rosé-hued sparkling wine.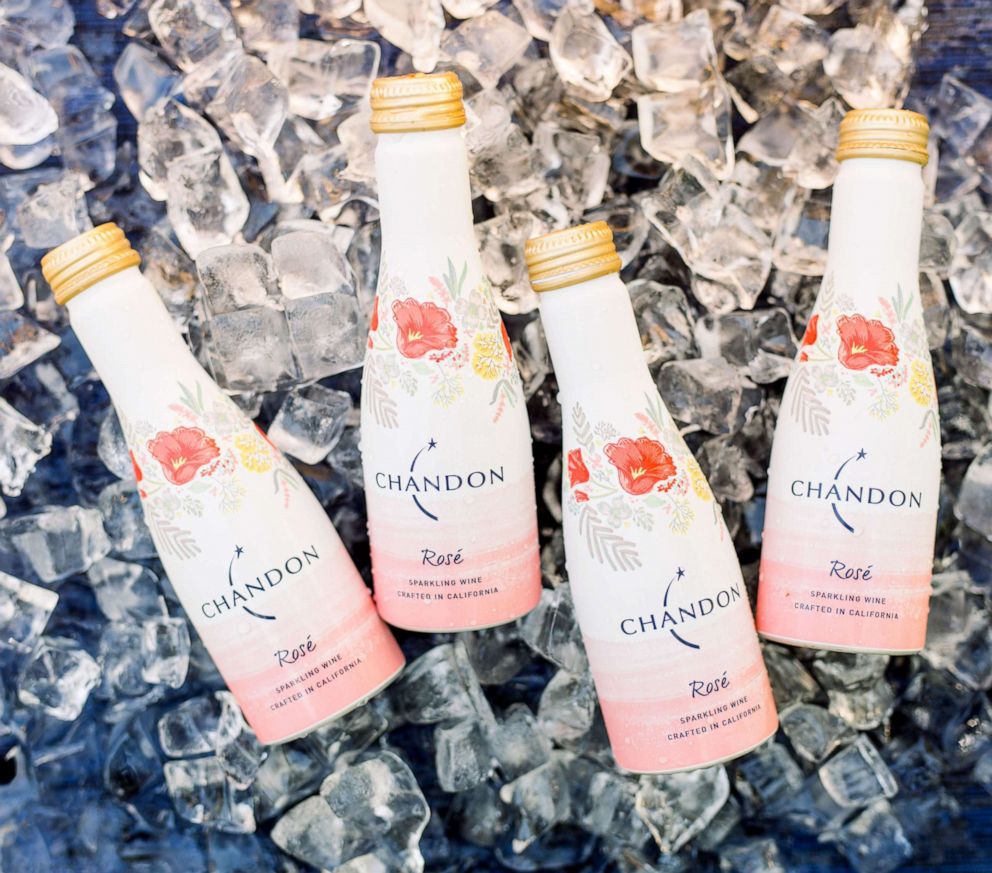 The winery also introduced new mini aluminum bottles, decorated with a subtle pink base and bright floral prints, that make for a perfect picnic or to pack inside a cooler.
"When crafting our Chandon Rosé, it is very important to us that our California brightness shines through the wine bringing the vibrancy and intensity of flavors and aromas, making it the perfect bubbly for an American Summer."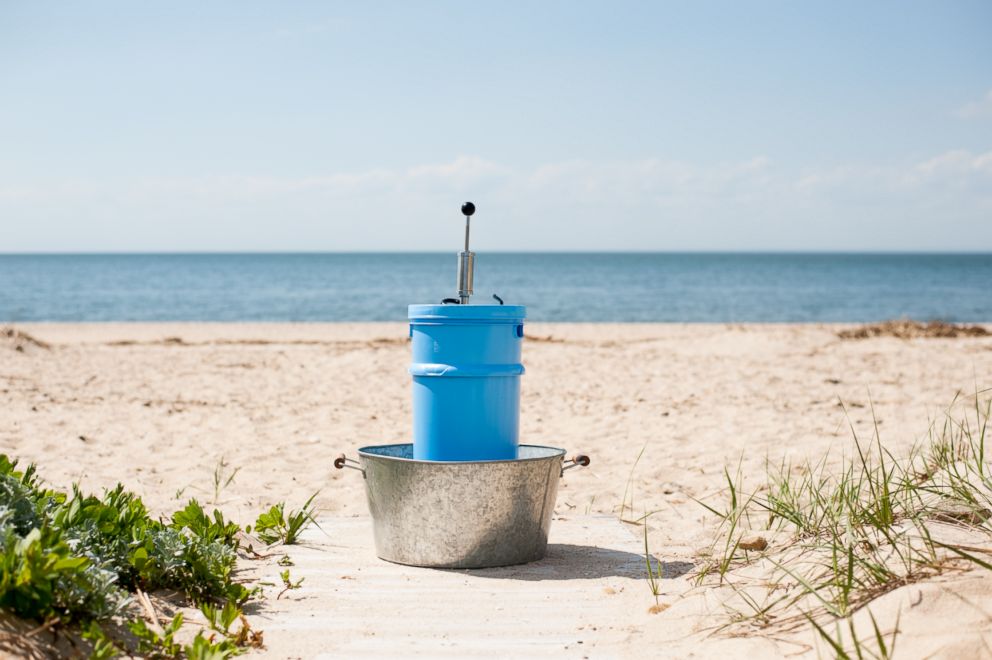 Go big with a keg of rosé or take it to go with cans from Long Island's Bridge Lane Wine. The label first introduced kegs in 2014 and rolled out cans in 2017 to create alternative containers that invite a more casual approach to wine.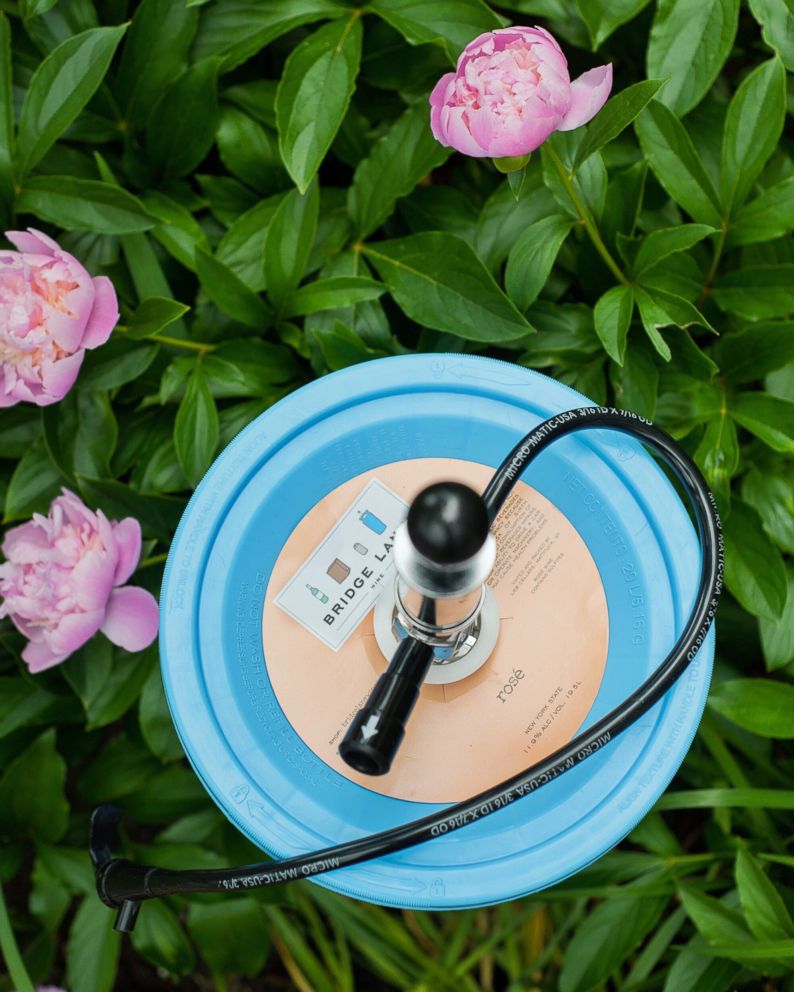 "When it comes to wine, young consumers value convenience, portability and eco-friendliness over tradition," Bridge Lane Wine general manager Ami Opisso told "GMA." "Our kegs hold the equivalent of 26 bottles and can be thrown in a bucket of ice and tapped with a beer tap for backyard parties and weddings. Our cans can be thrown in a cooler and are perfect for the beach or boat."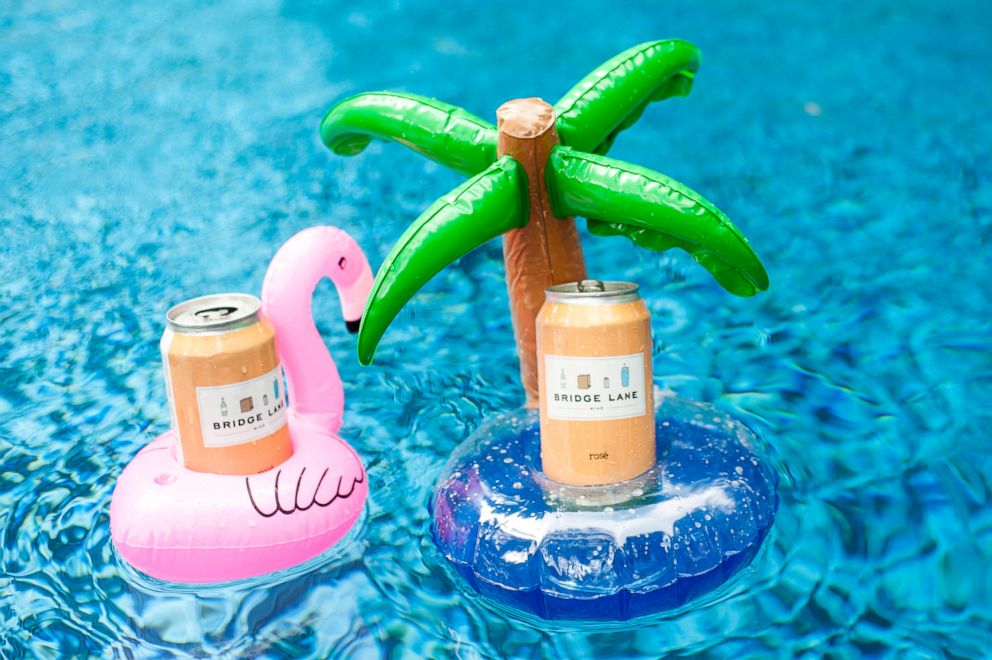 So when wine lovers want to opt out of glass these containers are the perfect fit!
Order Summer Water through the online winery Winc.
This Central Coast grenache and syrah blend is light and bright just like summertime. The label has developed a cult following among influencers and casual drinkers alike and is available through Winc's subscription service and in premium retailers and restaurants nationwide.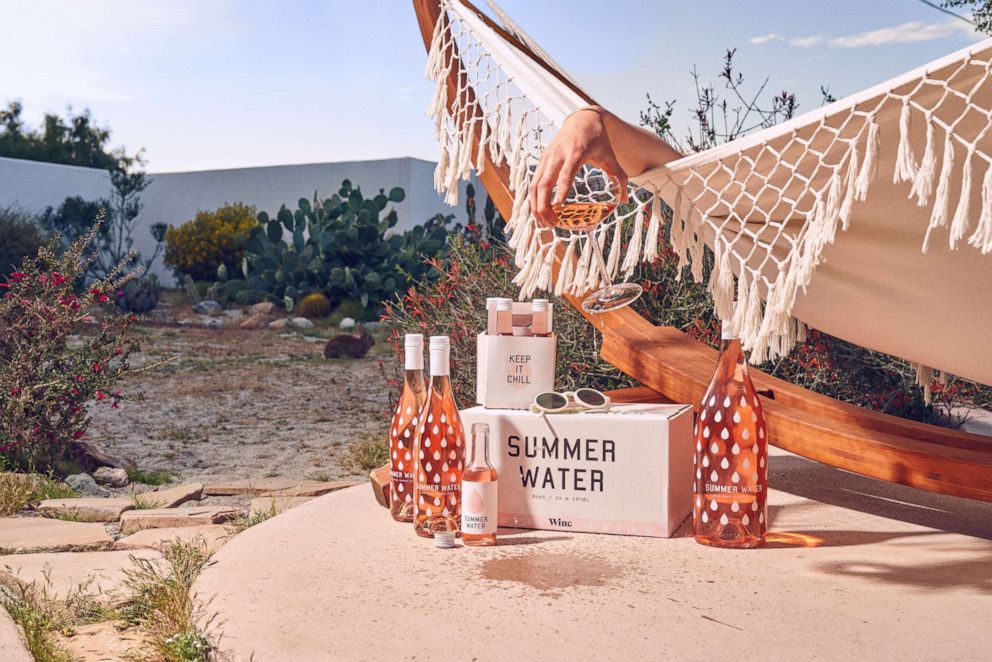 This year's 2018 vintage is lean and refreshing, with notes of grapefruit, peach, and watermelon.
The lucky members who signed up for the "Summer Water Societe" can also get the rosé in magnums or mini bottles, also known as droplets.
Try rosé in a different way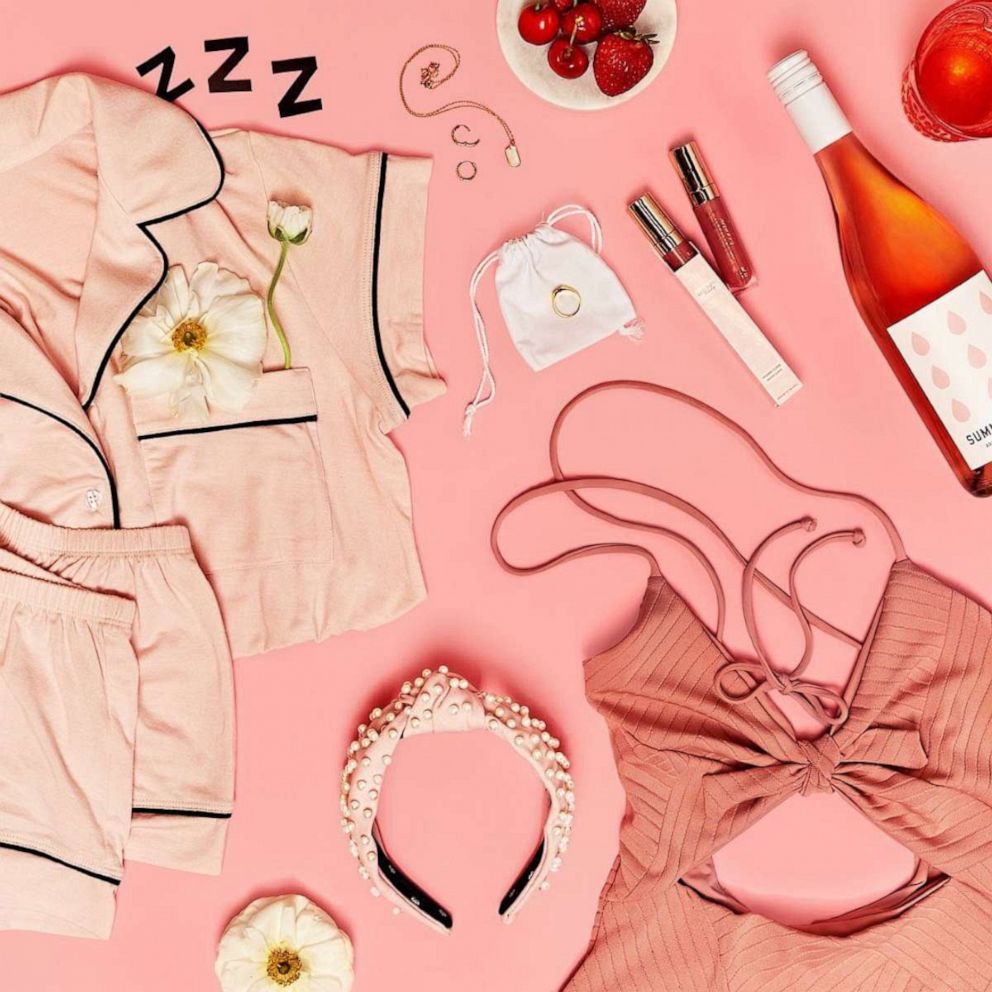 Summer Water's digitally native wine shop Winc has celebrated rosé season with their annual "Week of Pink" with a week's worth of rosé-inspired items leading up to National Rosé day made in partnership with like minded brands including Lele Sadoughi, Jules Smith Beauty, Gorjana, L*SPACE and Eberjey.
Rosé Gummy Bears from Sugarfina: Sugarfina's Rosé All Day Bears launched during the summer of 2016, flying off the shelves and prompting a wait list of over 18,000 customers. The rosé gummies are infused with Whispering Angel Rosé and contain four types of gummies; Rosé All Day Bears, Baby Bears, Roses, and Sparkling Rosé Bears.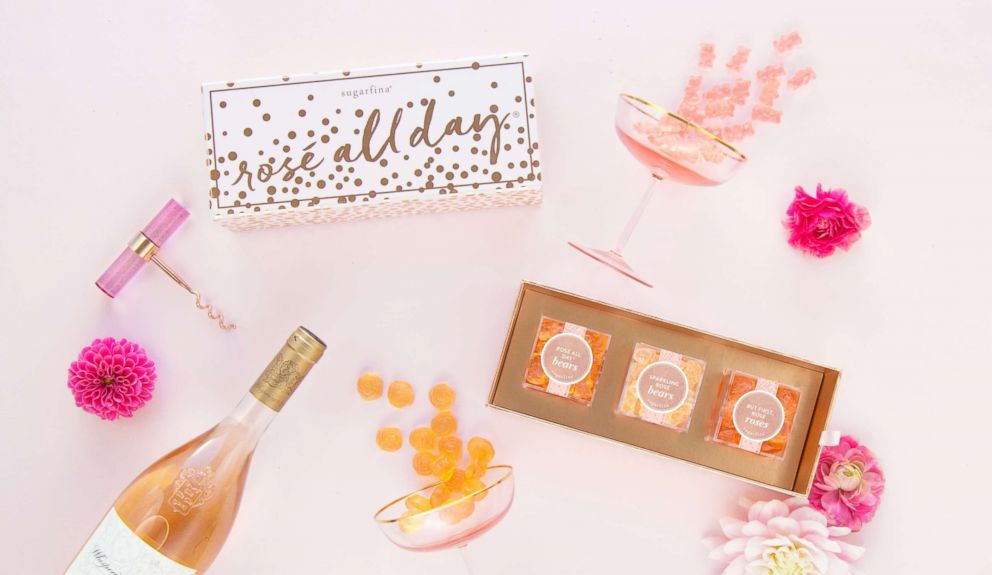 Rosé-infused doughnut: Chandon and The Doughnut Project created the ChanDONUT in celebration of National Rosé Day. The sparkling rosé-infused doughnut consists of a light pink hued dough and Chandon rosé cream filling, glaze and butter cream. The ChanDONUT is adorned with gold dust and edible rose petals. This limited-time pastry is only be available at The Doughnut Project June 8 - 10.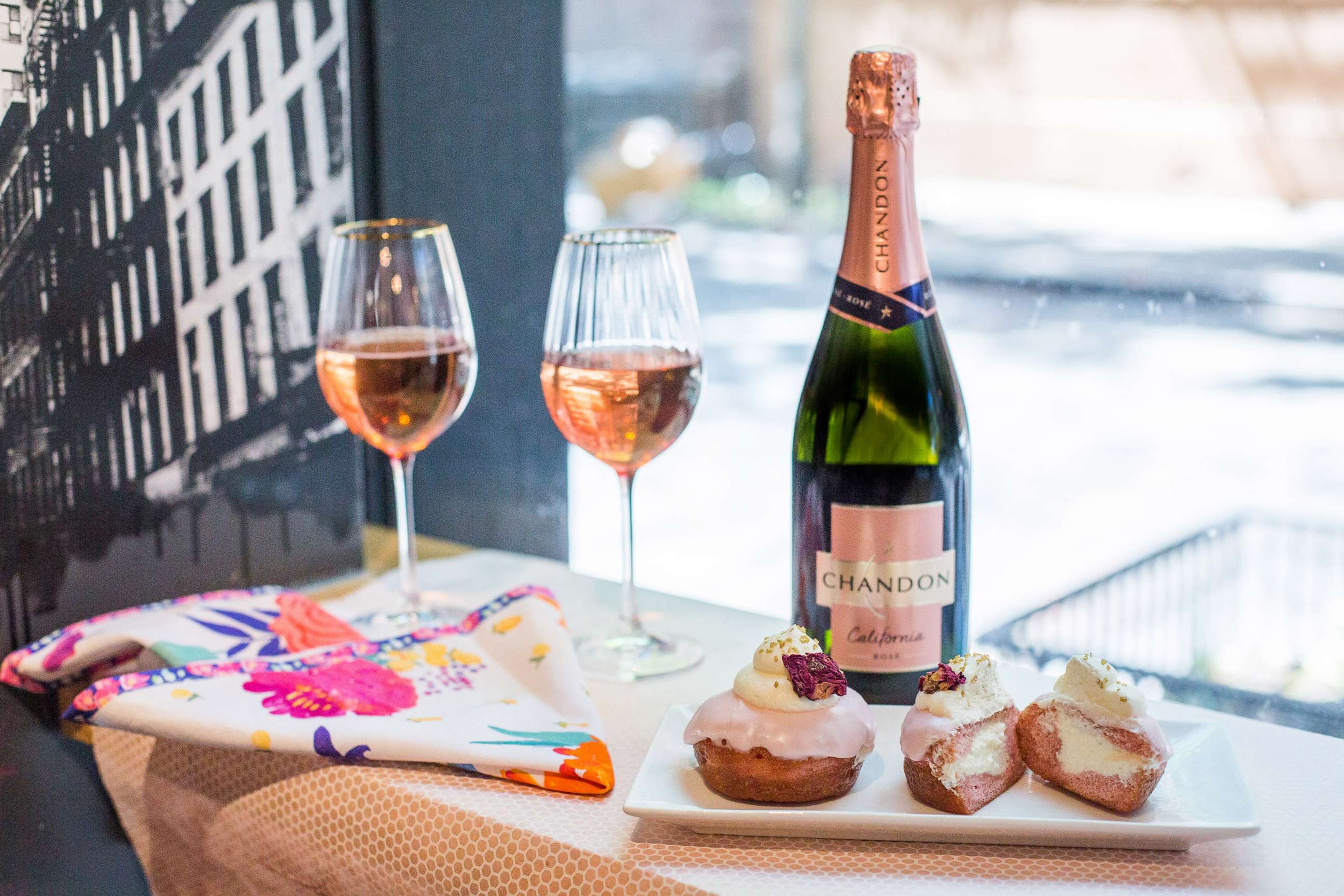 Rosé cocktail recipes to try at home
Veuve Clicquot Rich Rosé Raspberry Lime Cocktail:
The French champagne house released a limited-edition bottle to celebrate the 200th anniversary of Veuve Clicquot Rosé Champagne, first created in 1818, along with the perfect summer cocktail recipes. Clicquot Rich is inspired by the latest mixology and meant to be served over ice with fresh fruits, according to Veuve Clicquot.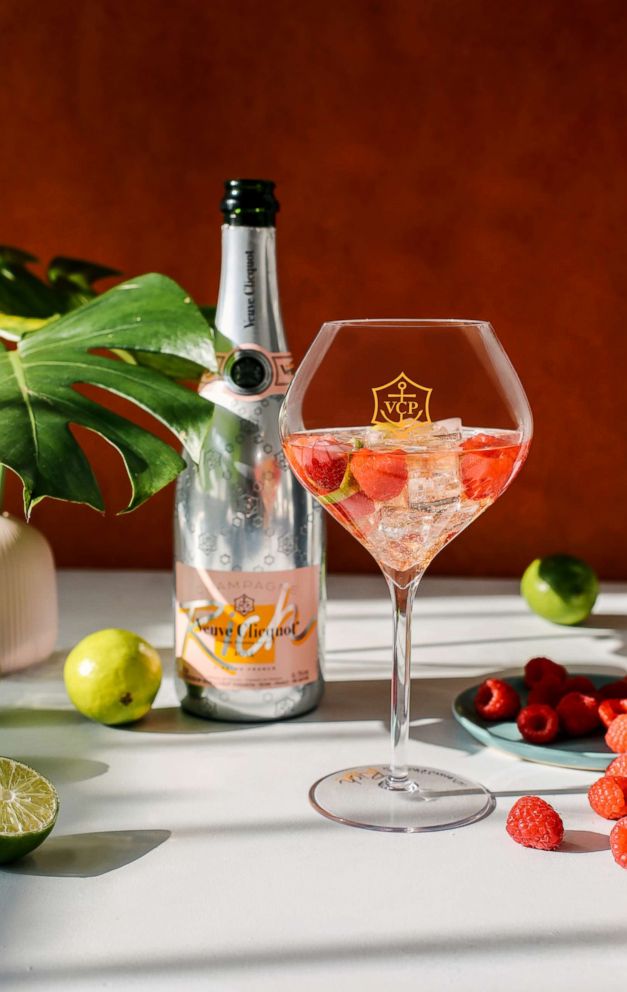 Ingredients:
5-6 large ice cubes
2-3 zests of lime
Handful of fresh raspberries
Veuve Clicquot Rich Rosé Champagne
Directions:
Place five ice cubes in a large wine glass, sprinkle in zests of lime and fresh raspberries, and finish with Veuve Clicquot Rich Rosé
Make a batch of frosé like the pros! The mixologist from Arlo SoHo hotel and bar shared their frozen summer slushy version of the hit drink!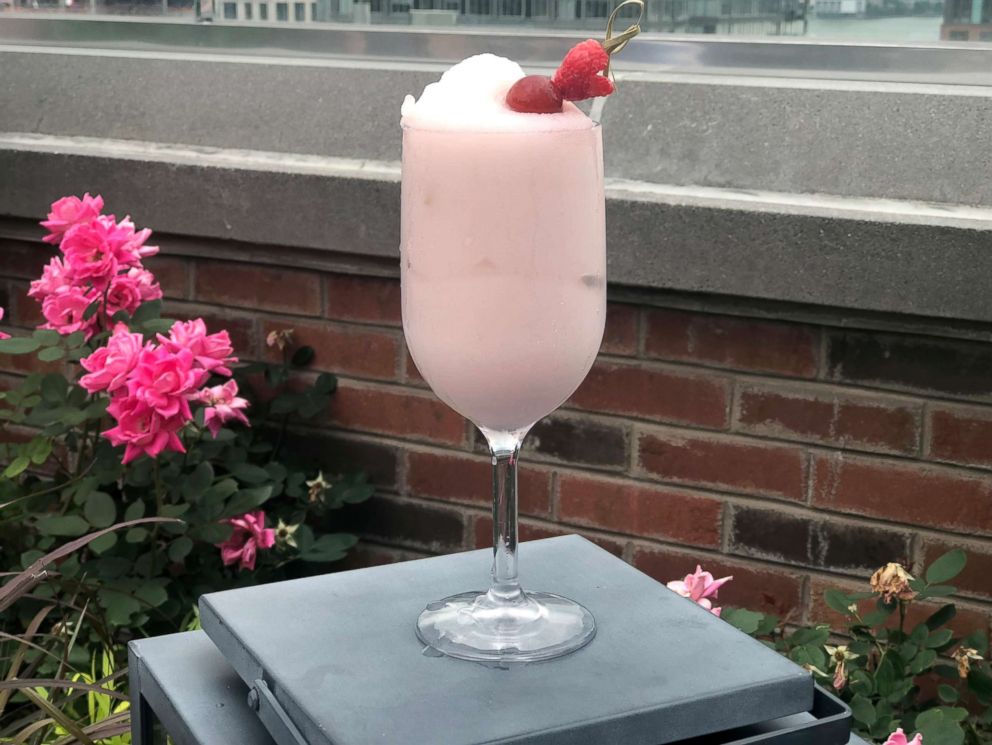 Ingredients:
.5 oounces vodka
.75 ounces freshly squeezed lime juice
1 ounce simple syrup
4 ounces Rosé wine
4 ounces ice
Directions:
Add all ingredients to a high-speed blender. Blend on medium until smooth and the texture is fluffy and cloud-like. Pour into a wine glass, garnish with fresh strawberries, grapes or fresh fruit of your choice.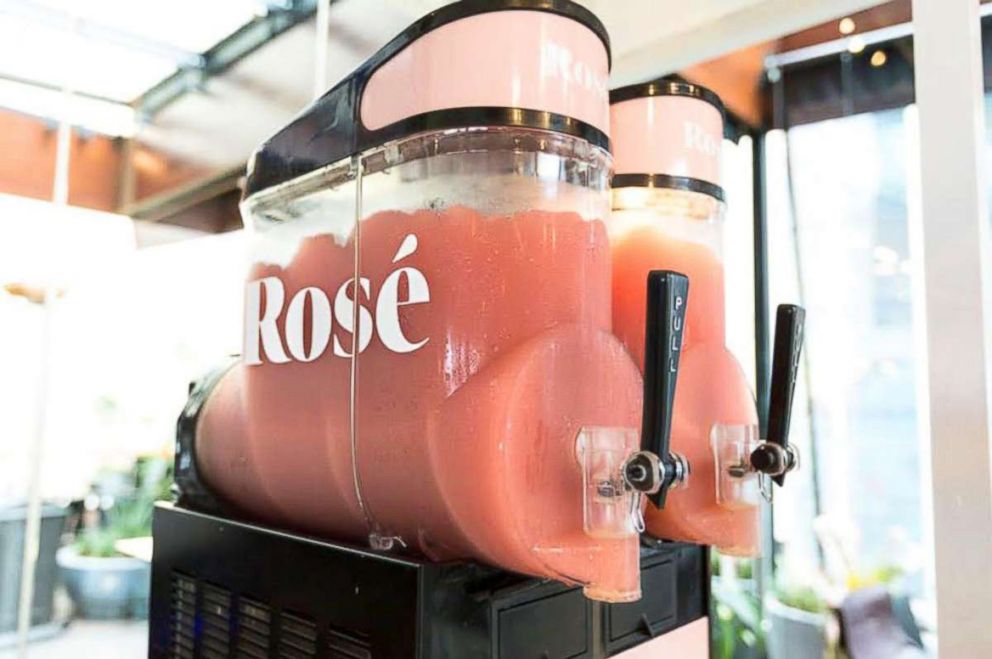 Pro Tip: Look for local deals at bars and restaurants in your area serving up special discounts on rosé by the bottle, glass or specialty cocktails.
Rosé all day!
"Wine down" while resting on this pink rosé bottle pool float. For sale on Target.com.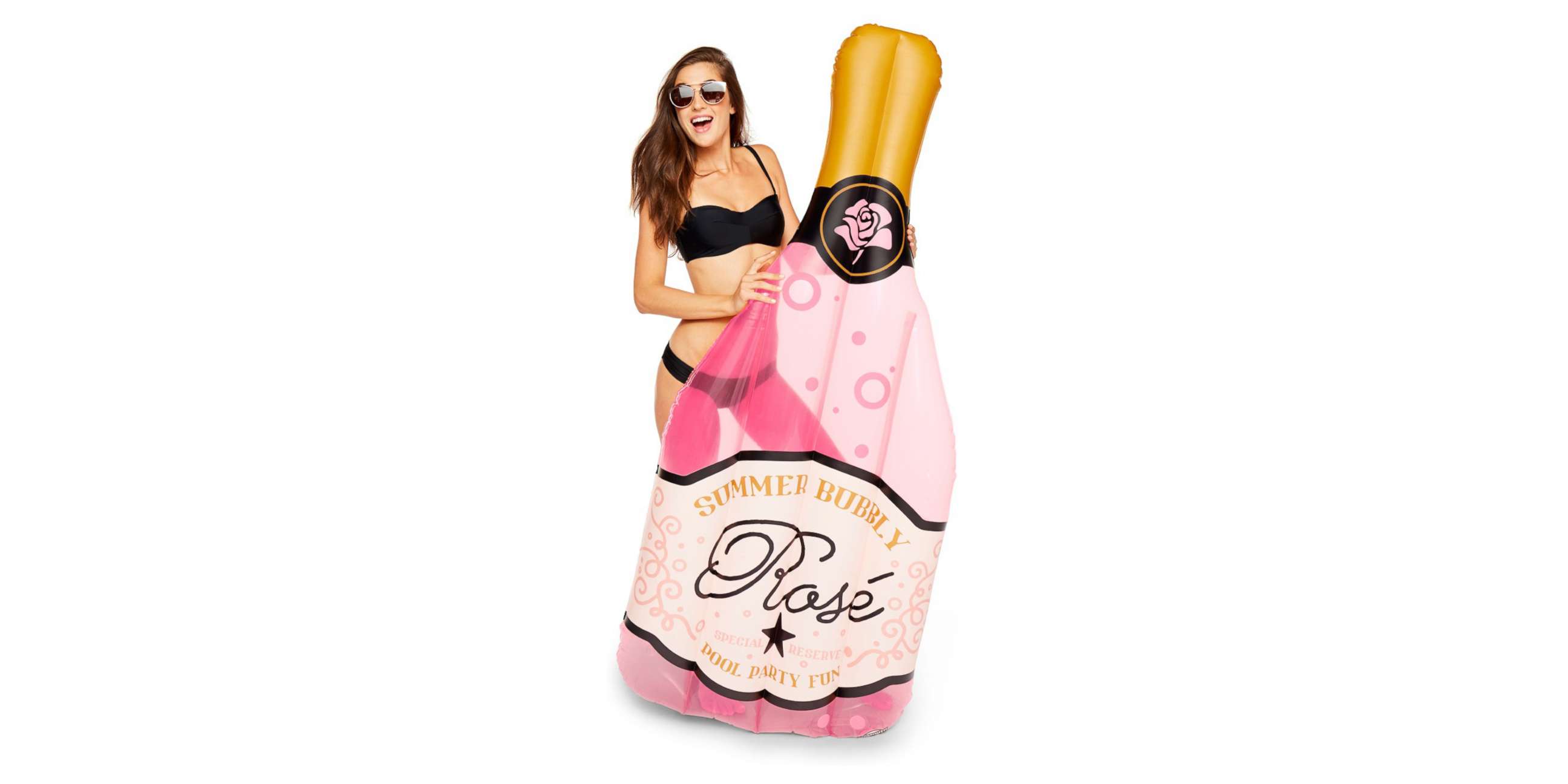 This story was originally published on June 7, 2018.