All the produce in season during summer, plus recipes to make them shine
Check out the full list of what produce is in season this summer!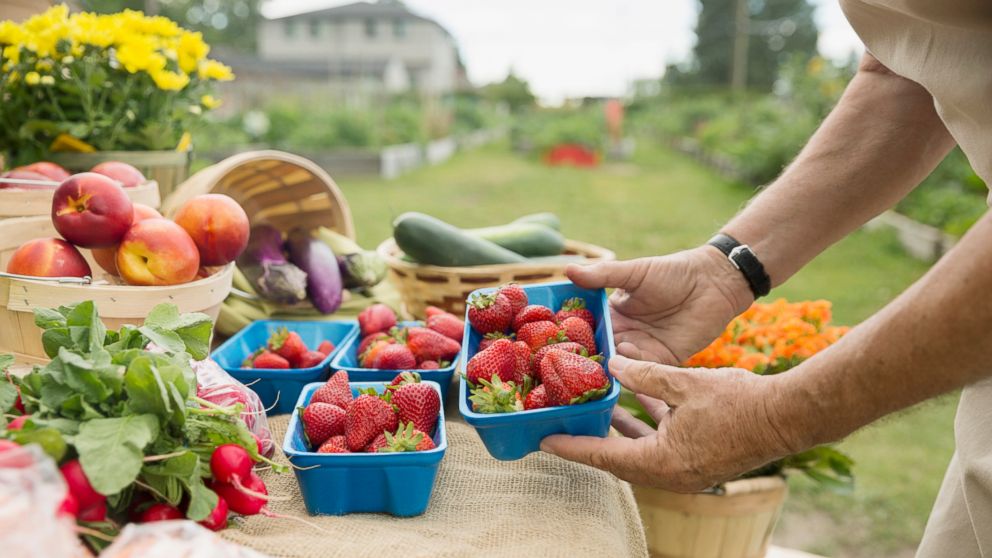 Summer is upon us which means it's time to hit your local farmers market for the freshest seasonal ingredients!
Eating seasonal food not only tastes amazing, but it helps build a sustainable food system, supports local farmers and enhances recipes building layers of flavors that have been picked at their peak.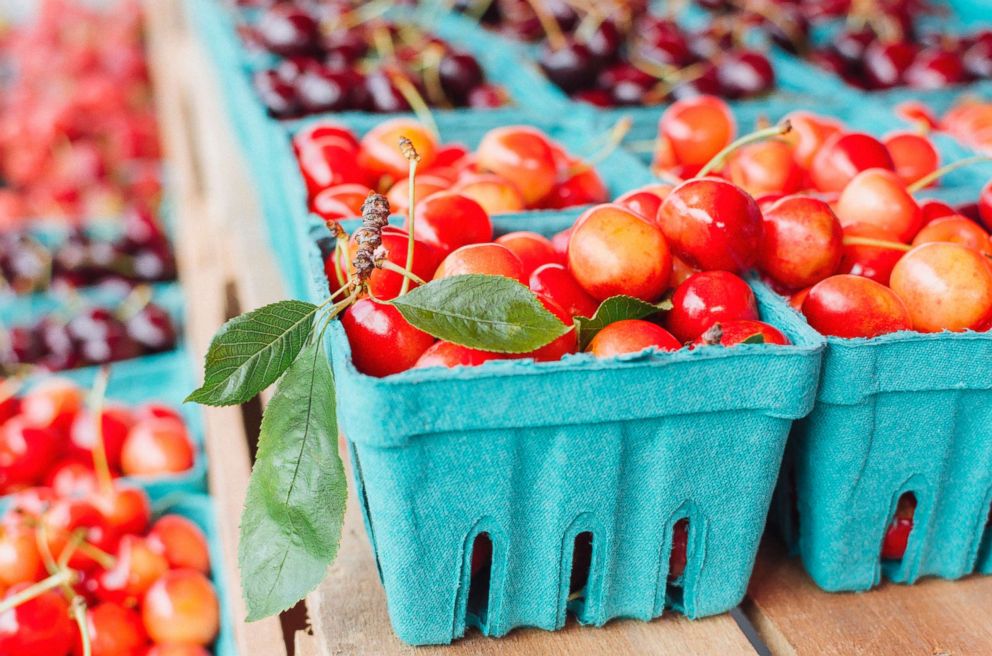 Summer is synonymous with an abundance of fresh veggies from fresh herbs and scallions and peppers and corn that are perfect to toss on a hot grill or swap some peaches for something sweet!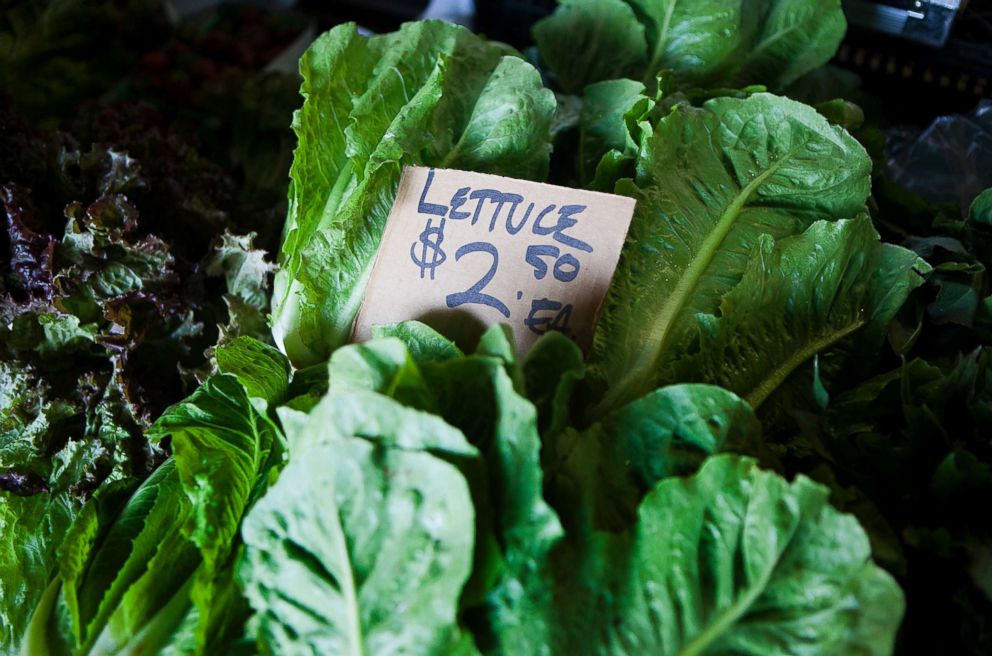 New York City-based pastry chef Jessica Weiss of Marta, Maialino and Caffe Marchio finds much of her inspiration for desserts, pastries, and bread from the incredible produce offered at the Union Square Greenmarket.
GrowNYC, the educational and environmental program behind the Greenmarket, said their network of farmers ensures access to the freshest, healthiest local food and "just-picked" produce.
"The advantages of eating seasonal and locally sourced produce are huge," a spokesperson for GrowNYC told ABC News. "First off, your food is grown close to where you live, so it doesn't have to travel long distances to get to your table (or picnic basket!). It's fresh and delicious, and not distressed from a cross-country trip. This lack of travel – and related greenhouse gas emissions — is immensely important to environmental sustainability."
"Another perk of eating local food is that it helps keep regional farmers on their land so that land doesn't end up being sold for development. It's a win-win," they said.
Australian-born, New York City-based chef Dan Churchill thrives on using colorful ingredients and utilizes seasonality in his recipes. Check out his perfect sweet grilled peaches with Greek yogurt and mint that will be your summer dessert staple.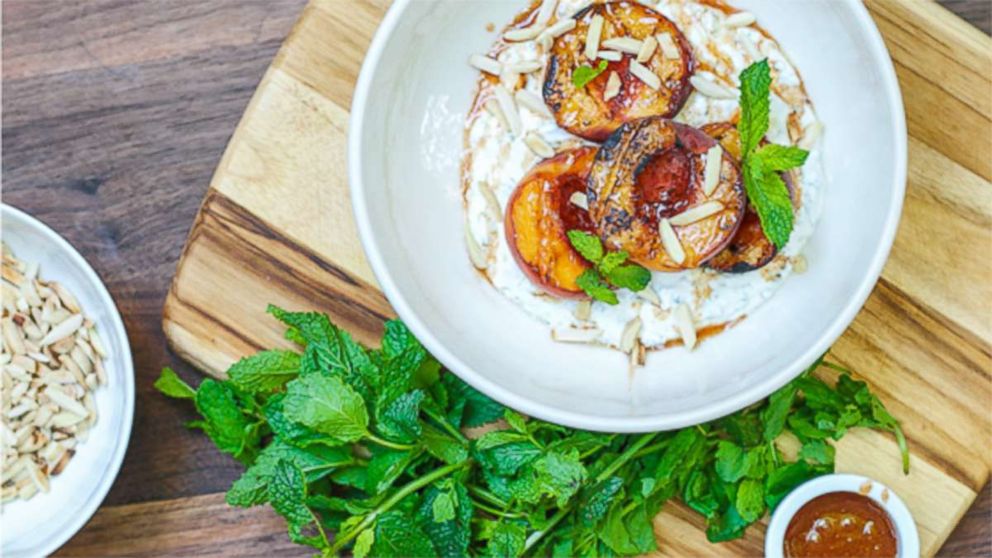 What produce is in season during peak summer months
Arugula (June, July, August)
Asparagus (June)
Beets, Beet Greens (June, July, August)
Blueberries (July, August)
Broccoli (June, July, August)
Cabbage (June, July, August)
Carrots (August)
Chard (June, July, August)
Cherries (June, July)
Chili Peppers (June, July, August)
Chives (June, July, August)
Currants (June, July, August)
Garlic, Garlic Scapes (June, July)
Green onions (June, July, August)
Herbs (Basil, Cilantro, Mint, Oregano, Parsley, Rosemary, Sage, Sorrel)
Kohlrabi (June, July)
Lettuce (June, July, August)
Melons (July, August)
Mesclun (June, July, August)
Peas (July, August)
Radishes (June, July, August)
Rhubarb (June, July)
Scallions (June, July, August)
Spinach (June, July, August)
Strawberries (June, July)
Summer Squash (June, July, August)
Tomatoes (July, August)
Turnip Greens (June, July, August)
Watercress (June, July)
Zucchini (June, July, August)

Seasonal Summer Recipes to Make at Home
Check out this recipe from chef Manuel González Charles of Society Cafe in New York City, who constantly picks fresh, seasonal ingredients from the Union Square Greenmarket to find inspiration for his menu.
If you're looking for an easy, minimal cooking option, this pesto pasta salad recipe is easy to customize to any eater's liking. Plus, pasta salad is the perfect vehicle for all things summer produce from veggies to fruit.
Lean into simple flavors that let the produce shine with these two recipes for grilled peach arugula salad or golden tomato and corn salad.