A California mom pulled off an epic Guy Fieri-themed soiree for her 1-year-old's birthday.
Nataly Stein of Huntington Beach, California, threw the party for her son Campbell, after she noticed a resemblance between Campbell and the famed "Diners, Drive-Ins and Dives" host.
"I took a picture of Campbell when he was 8 months old, we were sitting out in the sunshine, he had sunglasses on and his hair was spiked," Stein told "Good Morning America." "I have dark hair and I was like, how did I get this freaky little blond baby? We were laughing about it and he has a little double chin and he looked like Guy Fieri."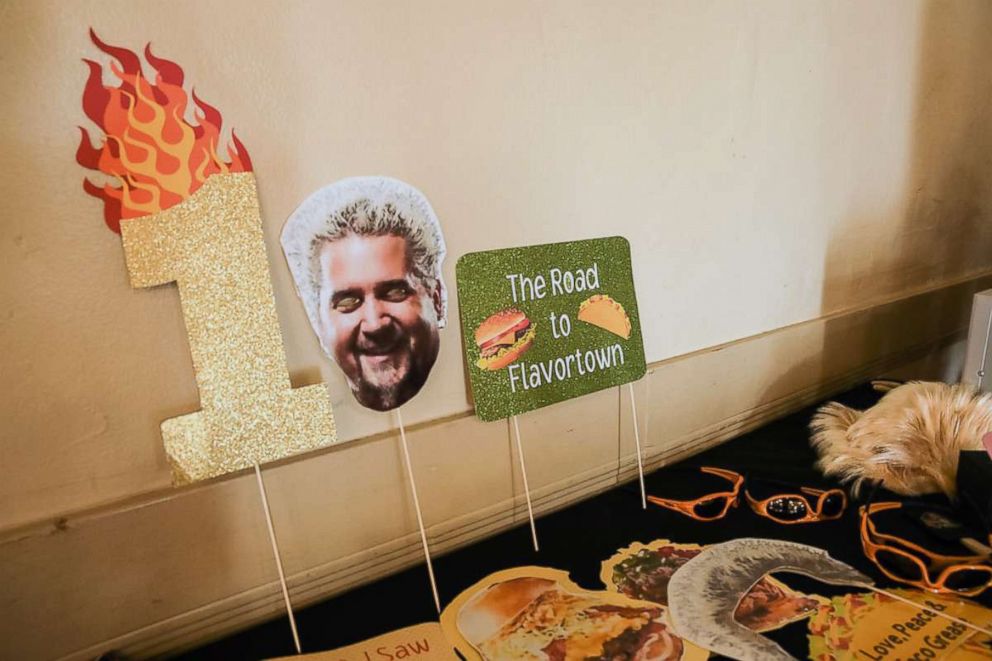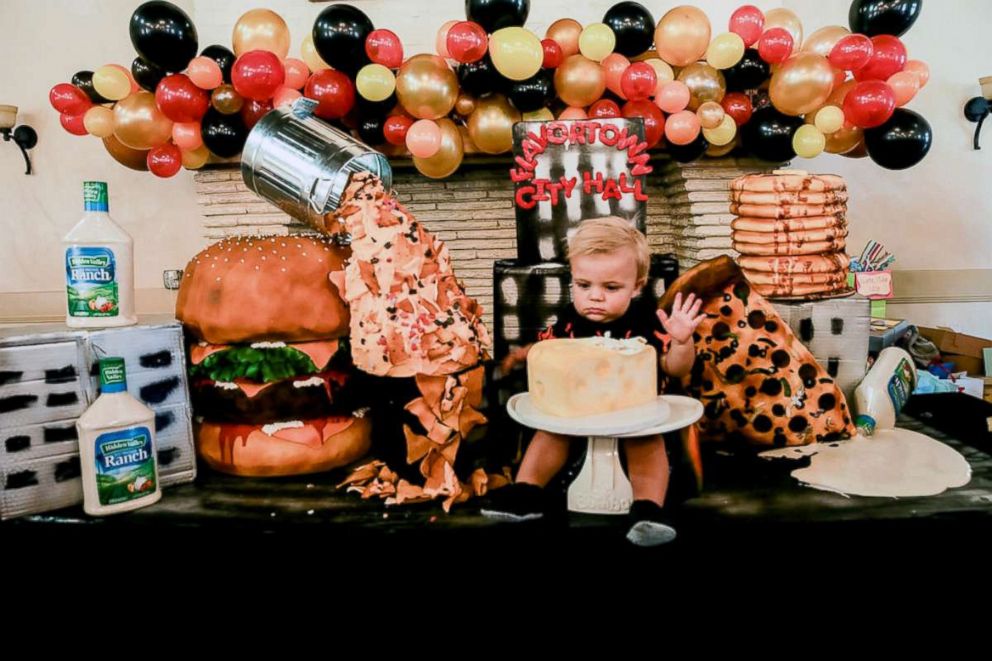 With Campbell's first birthday coming up, Stein, owner of Great Dane Baking Company in California, wanted to do something "silly" and creative, she said. So she and her team went to work crafting spectacular sweets for the ultimate Guy-approved buffet.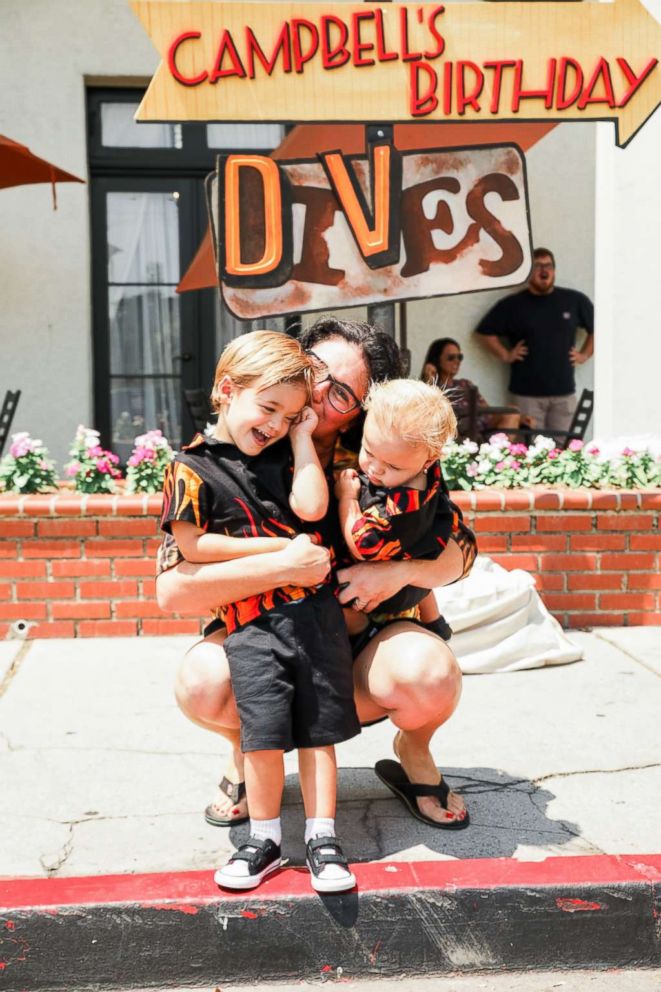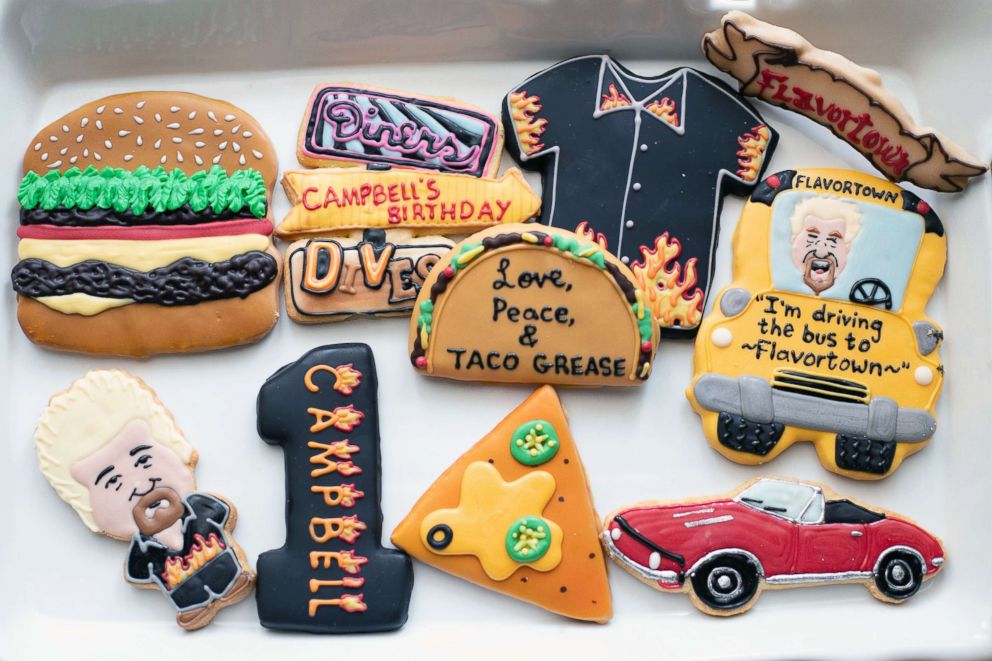 Guests enjoyed pizza, burgers, cheese and pancake cakes as well as a milkshake bar and "Flavortown" cookies featuring Guy's hilarious catch phrases.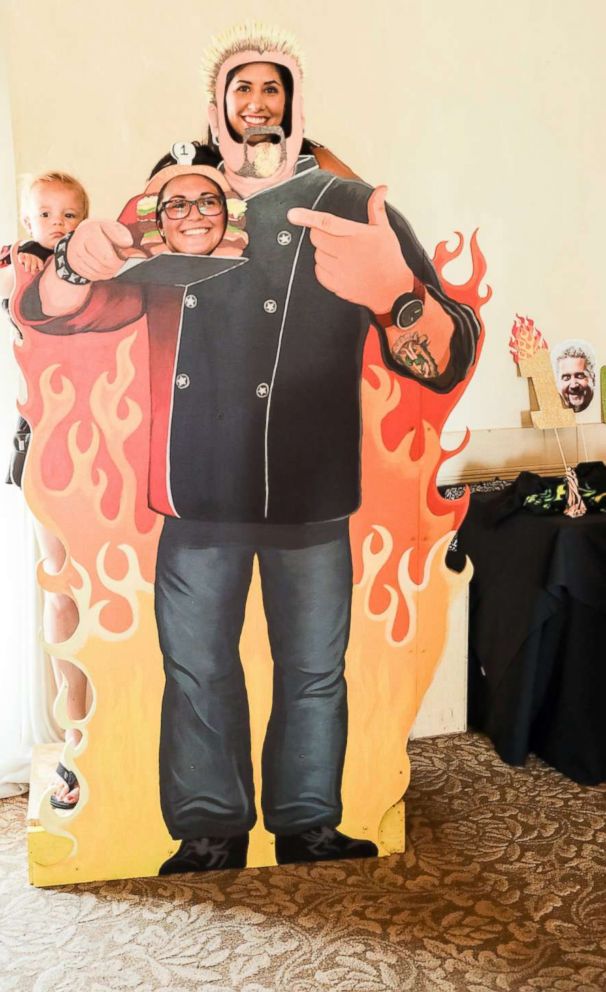 The party also had a slider station, nacho station, mac-and-cheese station and a ranch dressing fountain to dip chicken wings into.
Friends and family gathered in front of the Guy cutout to have their photos taken and Campbell had fun posing inside the hot rod that resembled Guy's convertible from "Triple D."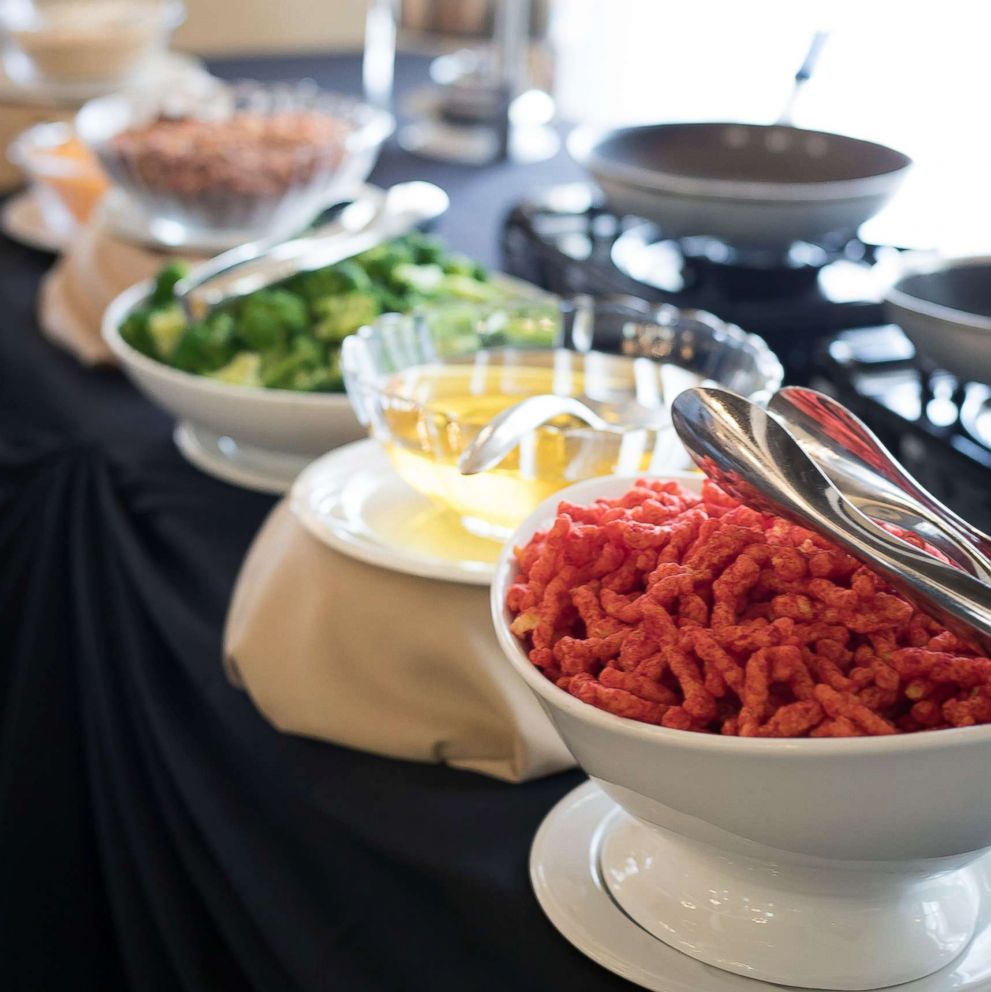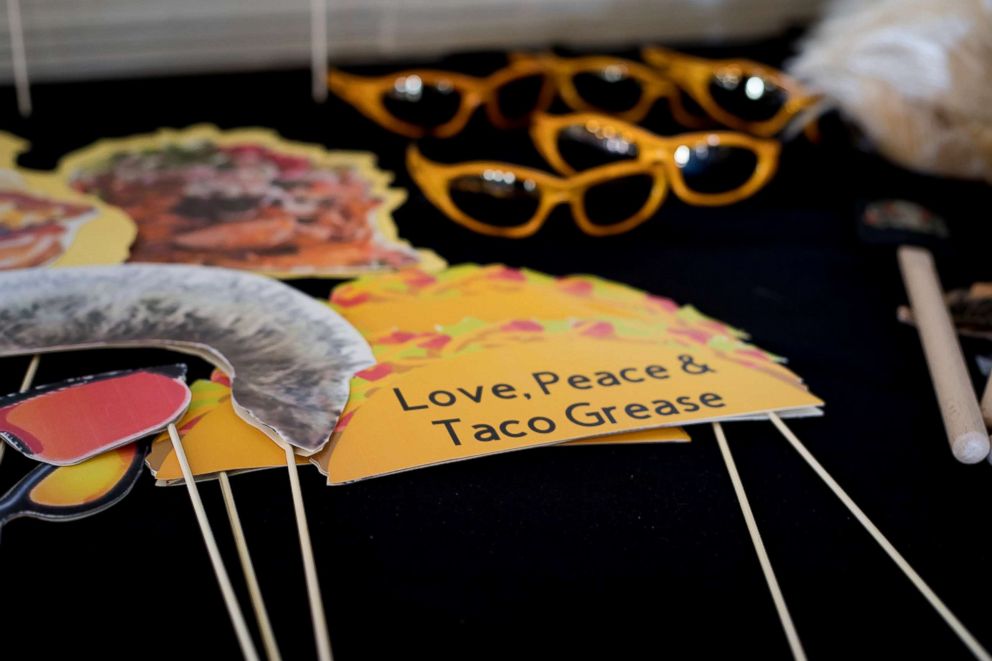 In lieu of gifts, cans of Campbell's Soup were collected for the local children's shelter.
"Everyone had a great time," Stein said. "We heard about it for weeks and we fed everybody really well."