Democratic Rep. Jason Altmire, one of several members of Congress who are undecided about how they will vote on the health care bill, today acknowledged the political implications of his vote but said he won't let the pressure on him dictate his decision.
"I'm not worried about the political implications of this. This is too important a vote," Altmire, D-Pa., said on "Good Morning America" Thursday. "I'm focusing on what this is going to do to impact my district."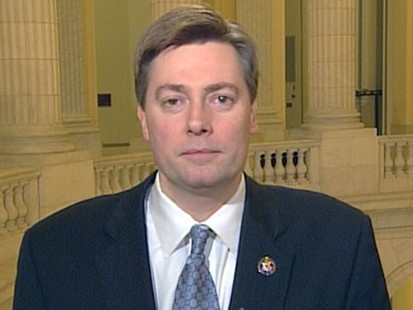 Altmire, who voted "No" on the
health care
bill in the House the first time around, said he hasn't decided whether he will change his mind, but added that he will let Democratic leaders know of his decision before the vote takes place.
"I think I have an obligation to both sides who are counting the votes to let them know where I am," he said. "I will more than likely make a decision before the vote so everyone will know where I am."
Democratic leaders still are nowhere near the 216 votes they need to pass the health care bill in the House, but they appear to be inching closer to that number, nabbing the votes of two key lawmakers.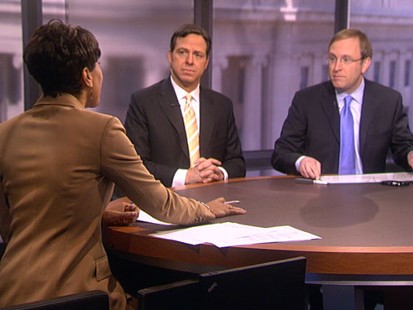 On Wednesday, liberal Rep.
Dennis Kucinich
, D-Ohio, became the first Democratic congressman who originally voted "No" to change course.
"I have doubts about the bill. I do not think it's a step toward anything I've supported in the past. This is not the bill I wanted to support," Kucinich, D-Ohio, said at a news conference Wednesday. "However, after careful discussions with President Obama, Speaker [Nancy] Pelosi, my wife Elizabeth and close friends, I have decided to cast a vote in favor of the legislation."
The former presidential candidate was one of the leading critics of the Senate health care bill, insisting that he wouldn't vote for it unless it included the option of a government-run health insurance plan that would compete with private insurers.
Rep. Dale Kildee, D-Mich., who had wanted more stringent restrictions on federal funding for abortion, also expressed his support.
"Voting for this bill in no way diminishes my pro-life voting record or undermines my beliefs," Kildee said in a statement.
Kildee had voted for the original House health care bill, but his support for the current legislation was less certain. The anti-abortion amendment offered by Rep. Bart Stupak, D-Mich., was stripped out in the Senate health care bill. Stupak and other anti-abortion Democrats argue that the current language doesn't go far enough to prevent federal funds from going to abortion. But others, such as President Obama, argue that it maintains current law.
When asked if other skeptical Democrats will also reverse their decision, Kucinich replied: "If I can vote for this bill, there are not many other people who shouldn't be able to support it."
Altmire said even though many of the provisions he opposed initially have been removed, he still has issues with the cost of the health care bill.
"The long-term cost projections are simply unsustainable... and previous versions of the bill had costs actually increasing for the federal government over time. I can't vote for something like that this time," Altmire said on "GMA." "It's not about the number of the bill, it's about bringing down the cost of health care and slowing down the trajectory."
About 25 House Democrats are undecided on how they will vote. They want firm assurances from the Senate that they will pass the same health care bill. So far, Senate Democratic leaders have 41 votes, and they need 51 to pass the bill through a process called reconciliation.
Obama Ups Pressure on Undecided Lawmakers
President Obama has ratcheted up the pressure on undecided Democrats, personally reaching out to those party members in the House who are still undecided or are vowing to vote "No."
In an interview with Fox News Wednesday, the president appealed to the constituents of conservative House Democrats to urge them to vote "Yes."
"What I can tell you is that the vote that's taken in the House will be a vote for health care reform. And if people vote yes, whatever form that takes, that is going to be a vote for health care reform. And I don't think we should pretend otherwise," Obama said in an interview with Fox News' Bret Baier. "If they don't, if they vote against, then they're going to be voting against health care reform and they're going to be voting in favor of the status quo.
"So Washington gets very concerned about these procedural issues in Congress. This is always an issue that's -- whether Republicans are in charge or Democrats in charge -- when Republicans are in charge, Democrats constantly complain that the majority was not giving them an opportunity, et cetera," he added.
The president was referring to the controversy surrounding the parliamentary procedure Democrats may use if they cannot get the 216 votes they need.
The earliest the bill could be passed at this point is Sunday as the Congressional Budget Office has yet to release its cost estimate.
If they are not able to garner enough votes, Democratic leaders have hinted they may employ a parliamentary maneuver dubbed as "deem and pass."
The controversial procedure would allow House members to vote on health care changes without ever voting directly on the Senate bill. In this case, the House would vote on a "fix it" measure that would make changes to the Senate health care bill and then automatically, in the process, pass the bill without actually having to vote on it.
The procedure has been used 20 times over the last 30 years by both Democrats and Republicans, often on technical or unpopular measures like raising the debt limit, but never on one as big as health care reform.
Vice President Biden joked about the difficulties of tackling the health care bill at the annual Radio-TV Correspondents dinner Wednesday evening.
"Trying to negotiate a lasting peace between the Palestinians and Israelis is tough. But it was a hell of a nice break from health care," Biden quipped.
Members of Congress are under increasing pressure from all sides on the health care bill. Altmire has not only received calls from the president, he was confronted by tea party activists at his office, demanding an answer on how he will vote.
At the same time, some union leaders are telling wavering Democrats that if they vote against the health care bill, they might not get any union support in November's mid-term election.
"We're telling them that we supported them on that basis and if they can't stand up for their promises, then we have to consider what else we can do," said Andy Stern, president of the Service Employees International Union.
Others are making a much darker prediction about what the health care debate could do to Obama's presidency.
"This is not health care reform. The bill is a joke, but at this point it's really just turned into this game between the Republicans trying to do everything they can to stop President Obama from doing some good for this country and frankly, if this -- if this goes down I don't know how the president will recover from that and I don't know what else we're going to be able to get through," liberal filmmaker Michael Moore told CNN's Wolf Blitzer Wednesday.
ABC News' Jake Tapper and Jonathan Karl contributed to this report.