Black Christmas trees are a hot holiday decorating trend (really)
One woman says the unique trees actually put her in the holiday spirit.
First lady Melania Trump decorated the halls of the White House with red Christmas trees but it is another, much more unique tree color that is trending this Christmas.
Black.
Yes, black Christmas trees are proving to be the unlikely heroes of this holiday season.
(MORE: Couponing mom donates products to homeless for holiday season: 'I was homeless as a child myself')
Searches for black trees are up 70 percent compared to last year on Wayfair.com, the home furnishings company told "Good Morning America."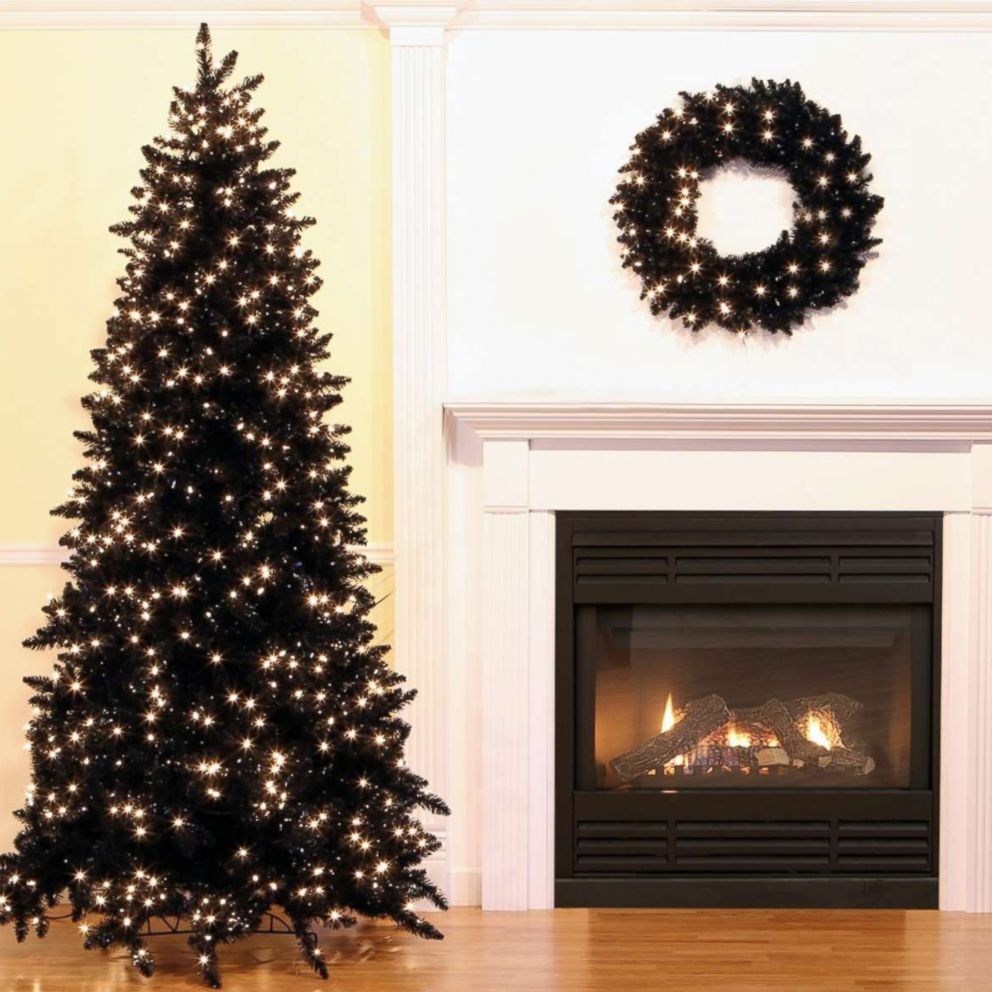 Treetopia, a website devoted to colorful Christmas trees, also reports that black is one of the site's top-selling colors. Treetopia sales of black trees are up 16 percent over last year, a spokesperson told "GMA."
There are nearly 9,000 posts on Instagram with the hashtag #blackchristmastree. On Pinterest, one black Christmas tree pin alone has been saved 12,000 times.
But why black for Christmas, the most holly jolly time of the year?
Misti McDermott of Florida said a black Christmas tree is actually how she gets into the Christmas spirit. She purchased her first black tree around four years ago, after moving to Florida from Missouri.
"It is hard to get into the holiday spirit [here] like it is in the Midwest, where it is cold this time of year," she said. "I felt like switching it up would make a fun spin on having a Christmas tree and we get more excited about Christmas now."
McDermott, who decorates her black tree in a "Star Wars" theme, said the tree doubles as a great conversation starter.
"We always have a surprised reaction at first, having a black tree," she said. "But then it grows on everyone and they see that it is fun and very us."
Julie Cassetina, a spokesperson for Wayfair, also described black Christmas trees as attention getters that come with a chance for more creativity than traditional trees.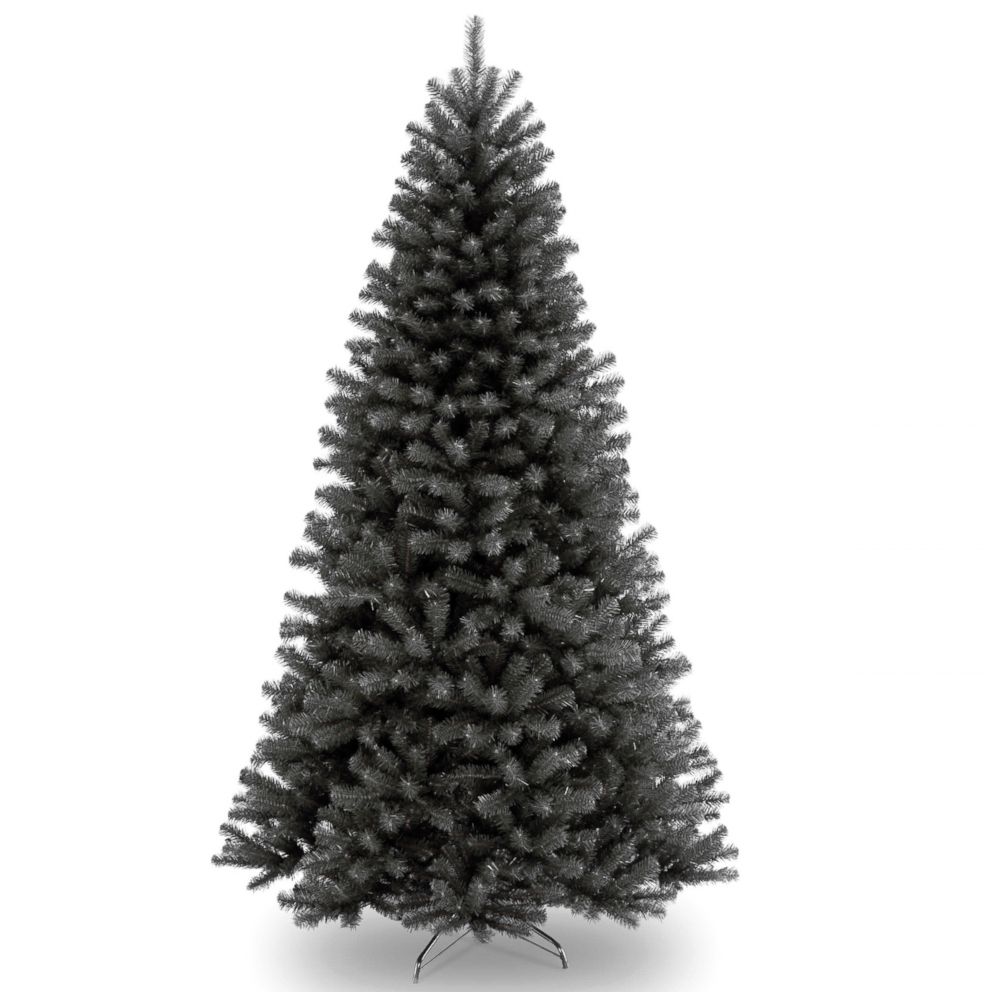 (MORE: Amazon to start delivering fresh, full-sized Christmas trees)
"Black Christmas trees are not only a unique statement piece, but they have their own mystical presence," she said. "[They] really help ornaments and string lights pop. You could deck them out with lighter colored ornaments that'll really stand out against the black, or simply add delicate, white string lights that almost create a feeling of evergreens at night in the wilderness."
Wayfair.com has seen nearly 2,000 searches for black Christmas trees this month alone, according to Cassetina.
Black Christmas trees can also be more versatile than traditional green trees, according to Jen Curlee, who for several years has had a black tree in her Colorado Springs, Colorado, home.
"I have plans to make my black tree a 'holiday' tree and leave it out from October through Christmas, this way I can enjoy it longer and decorate for two other months as well," she said.
With reports of a Christmas tree shortage and increased prices this season, artificial trees may see their sales soar. Wayfair and Treetopia have more than 30 options of black Christmas trees combined for sale this season.
Treetopia also has a blog post devoted to decorating tips for black trees, including using patterns and bows and ornaments in white or pastel colors. The website also points out that a black tree can easily transition to a decoration for a New Year's party.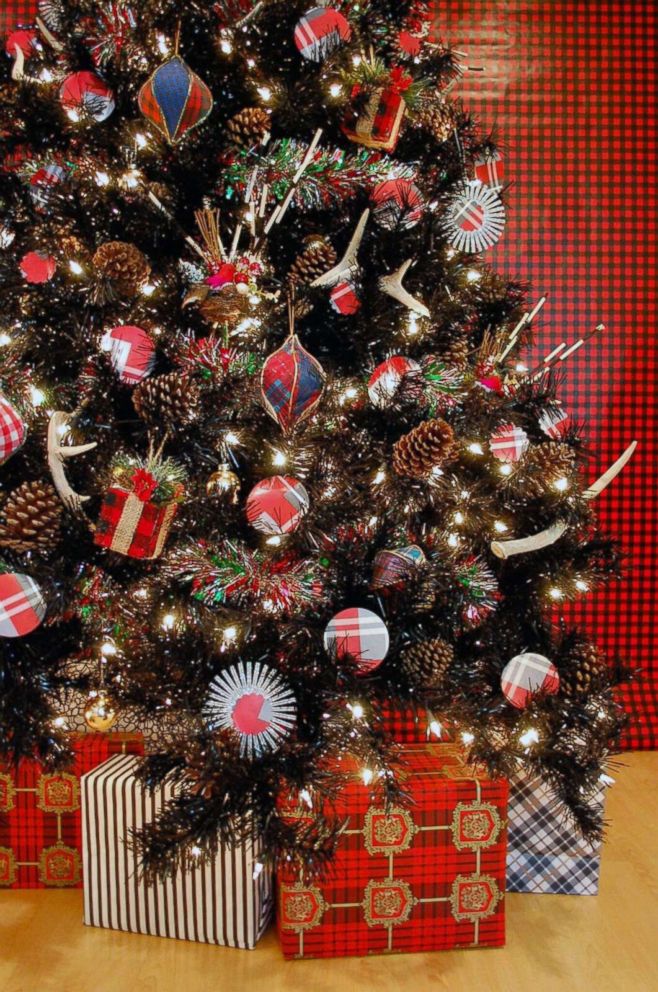 Black tree devotees like Curlee and McDermott say they hope more people put tradition aside and go black for Christmas.
"I hope that more people will decorate their homes how they like regardless of what their neighbor has in their window," Curlee said. "All Christmas trees are gorgeous no matter what color the branches are."