First lady Melania Trump unveils 2018 White House Christmas decorations
Trump used a video to reveal her patriotic-themed decorations.
For this year's Christmas decorations, first lady Melania Trump has decked the White House halls in the spirit of the patriotic theme "American Treasures" recognizing America's "unique heritage."
"This is a joyous time of year when we decorate the White House for the Christmas Season," the first lady said in a statement. "Our theme honors the heart and spirit of the American people. Thank you to the many volunteers and staff who worked hard to decorate the halls of the People's House in Christmas cheer. On behalf of my family, we wish everyone a very Merry Christmas and a Happy New Year."
Trump revealed her decorations with a video showing her on a walk-through of the White House, featuring a wreath made from 'Be Best' pencils. Be Best is the first lady's anti-bullying initiative focused on "encouraging children to BE BEST in their individual paths," according to the White House.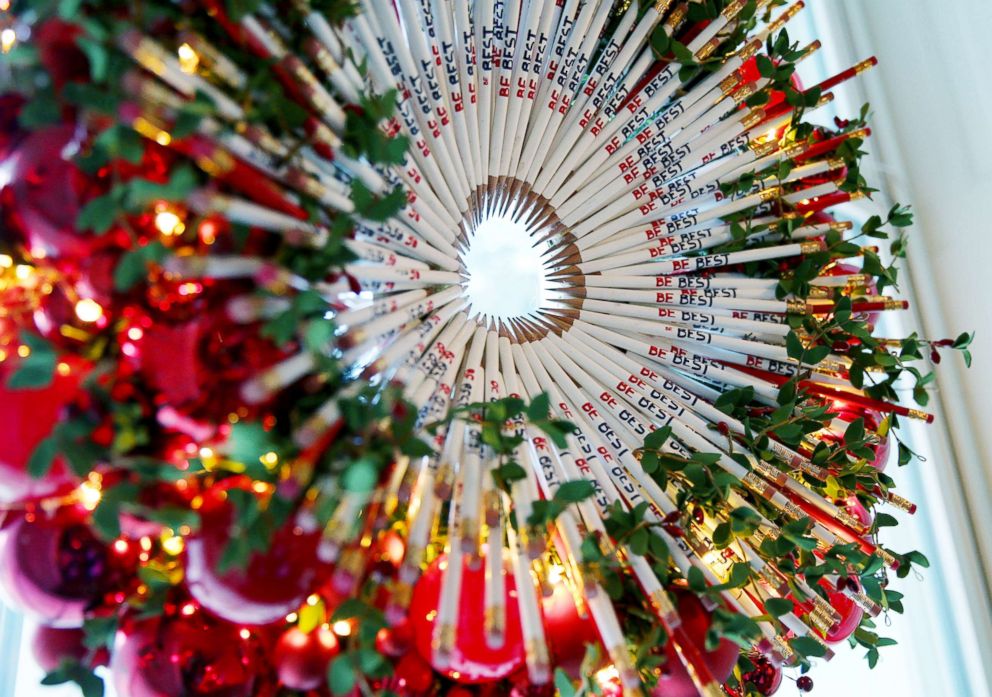 Throughout the White House, the color red plays a significant role as more than 14,000 red ornaments hang from 29 trees. Forty red topiary trees line the East Colonnade and have already been the subject of conversation on social media. The choice of red is an extension of the stripes found in the presidential seal -- a symbol of valor and bravery, according to the White House.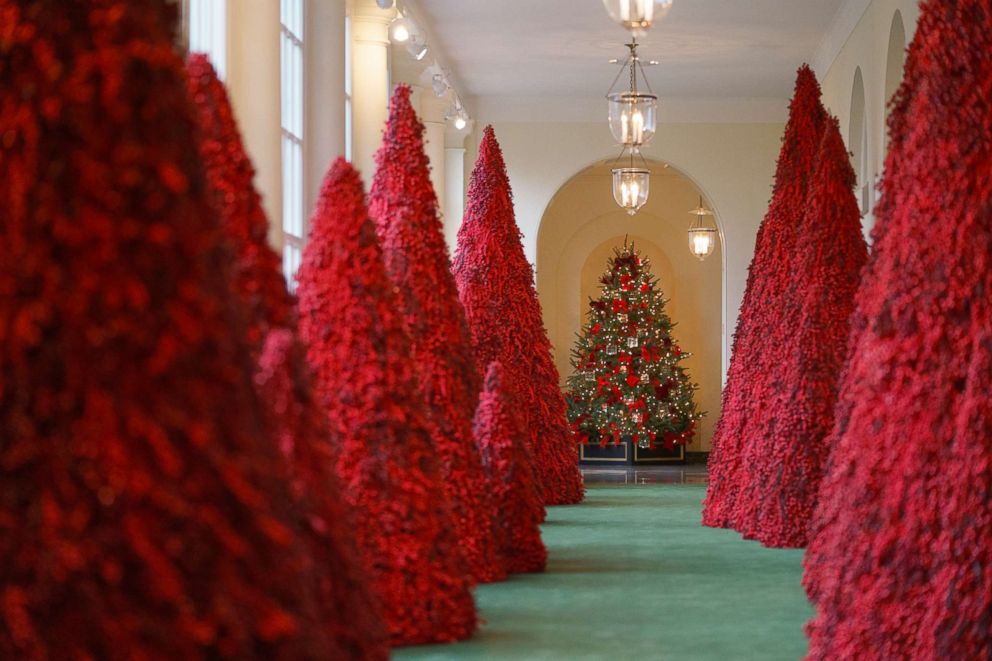 In the East Wing, a time-honored tradition returns to honor military families. Decorated by families of fallen service members, the Gold Star Family tree is adorned with gold stars and ribbon. Visitors are encouraged to write messages to their loved ones who are on duty or abroad with provided digital tablets.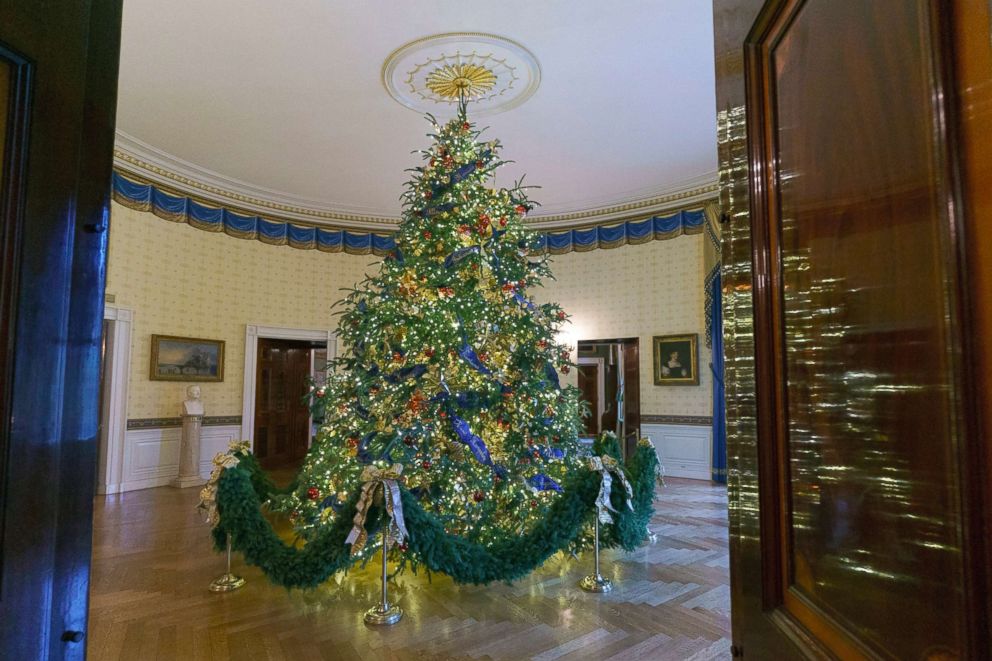 The 18-foot-tall Fraser fir Christmas tree in the Blue Room was hand-selected as the official Christmas tree and hails from an Avery County, North Carolina, farm. Last week, President Donald Trump and the first lady received the tree as it was brought to the White House by horse-drawn carriage.
President Donald Trump and the first lady will open the White House to visitors for Christmas tours throughout December. More than 30,000 visitors will take part in the public tours, according to the White House, where they will also welcome musicians, high school bands, choirs, and holiday-themed entertainers to join the festivities.
ABC News' Jordyn Phelps contributed to this report.