Call it the pooch who stole Christmas.
Oklahoma resident Debbie Goines was expecting a package from her sister-in-law in California, but after the package was delivered, she never found it at her front door.
"I thought good grief; maybe the wind carried it off or something." Goines told "GMA." "We were real puzzled."
When Goines checked her doorbell camera, footage showed her package being taken right off of her steps -- not by a porch pirate, but a pooch pirate.
It was the neighbor's dog Max, a Great Pyrenees, who Goines said may have a little retriever in him.
"He just politely picked up the package and carried it home," Goines said.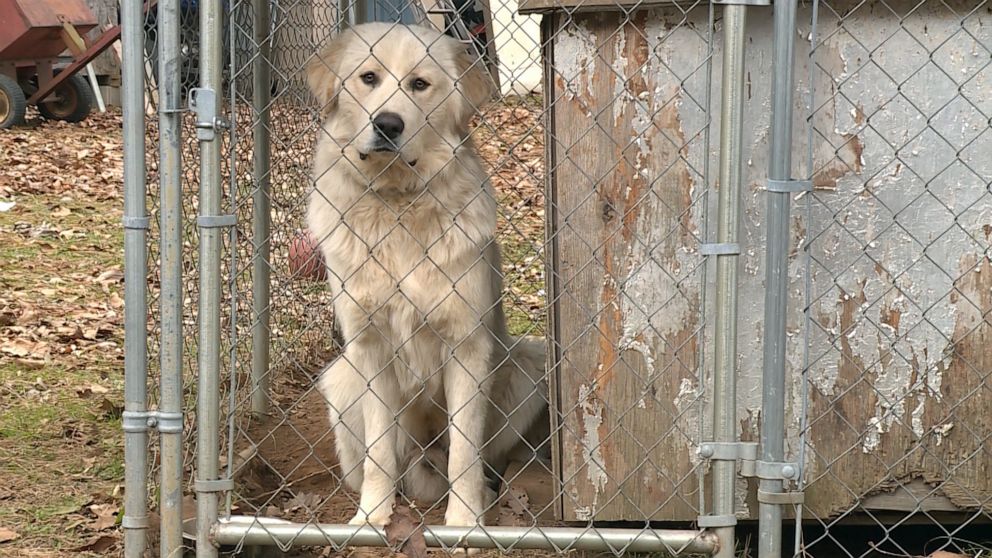 Goines called her neighbor to see if he had found her gift. The package contained a box full of jerky and food, she said.
But all Goines' neighbor found was a busted box and a bottle of olive oil.
"I guess he just thought it'd been delivered to the wrong house, and maybe he's just going to be Santa's little helper," she said.
Goines' neighbor offered to pay for the damage, but Goines said she wouldn't accept it.
Goines said Max the dog could still come over and play with her grandkids, despite him eating her gift.