Two longtime childhood friends who play on rival high school baseball teams were stunned to receive an honorary ESPY award for the sportsmanship they showed earlier this year.
In June, Ty Koehn sent the Mounds View Mustangs to the state championship after striking out his good friend Jack Kocon in the final at-bat for Totino-Grace.
"I knew I had to win the game first for my team. But after the pitch, after it was all said and done, it was kind of instinct to go over there and be there for a friend when he was at his worst and I just had to go there and kind of console him," Kohen told "GMA." "I felt like it was the right to do."
Kocon said he was "really surprised" when he realized it was his close friend and not one of his own teammates embracing him.
"I had my head down and thought it was one of my teammates. When I saw it was him that just meant the world to me. I said it before but in 20 years I won't remember the score of the game but I'll remember what Ty did for me," Kocon added.
Koen's gesture even resonated with his favorite NFL team the Green Bay Packers, who delivered a special surprise video message to the two teens today.
"This is Randall Cobb from the Green Bay Packers. I just wanted to tell you that both myself and my teammates take inspiration from the kind of sportsmanship you demonstrated at that game. I'm excited to also let you know that ESPN has selected you to be a recipient of an honorary ESPY award. Thank you for being a great example for all of us," Cobb said.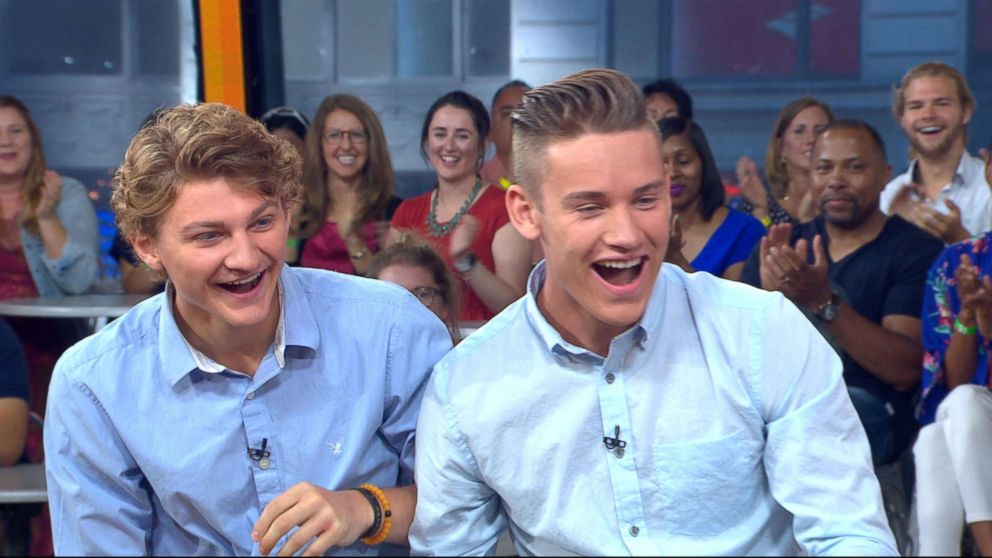 Both boys' jaws dropped upon seeing the star receiver on-screen and let out an audible gasp when an replica ESPY was rolled out and presented to them.
"Oh my gosh, I'm speechless," Kocon said. "I have no idea what to say, this is crazy," Kohen added while holding the award.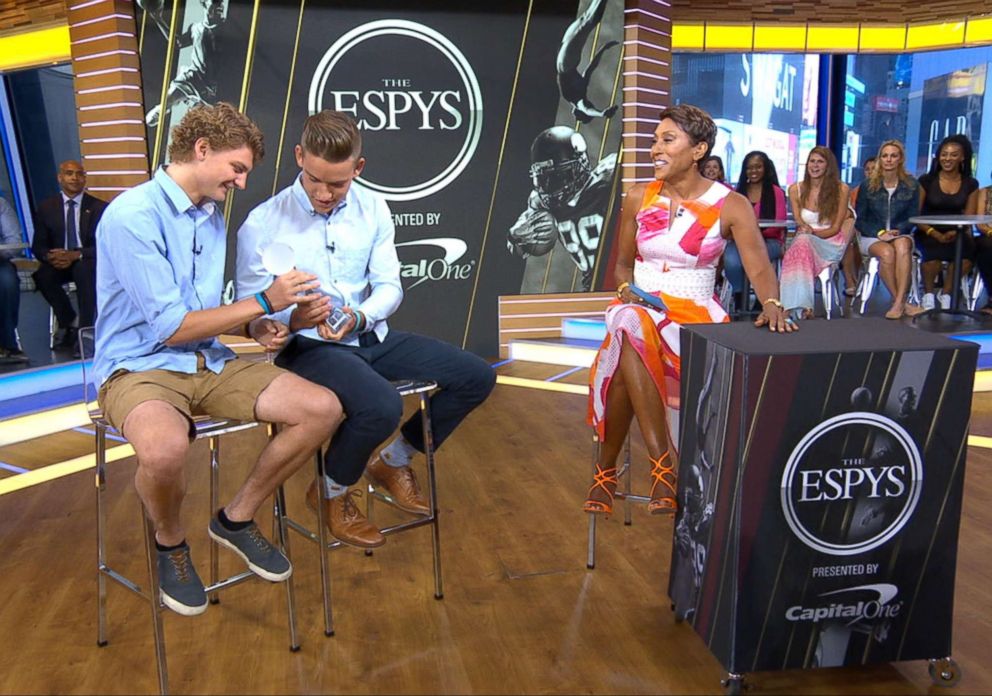 Kohen also revealed what he told Kocon after the game was over.
"I was able to get some words out and I told him it wasn't his fault," he said. "There's seven innings to a game, everyone contributes, but it wasn't his fault. I also told him that our friendship is way more important than the game and will last longer than the outcome."
Kocon said their friendship is still the most important part of this whole experience.
"Ty and I focus on being buddies and that's kind of all that matters," he said.