Women's History Month focuses on lifting up the voices and experiences of women everywhere.
And these four entrepreneurs and small business owners are no exception, leading the way in their respective fields, encouraging other women to advocate for themselves and, in some cases, helping the environment and breaking barriers in the process.
Check out their stories below.
Sandra Velasquez: Nopalera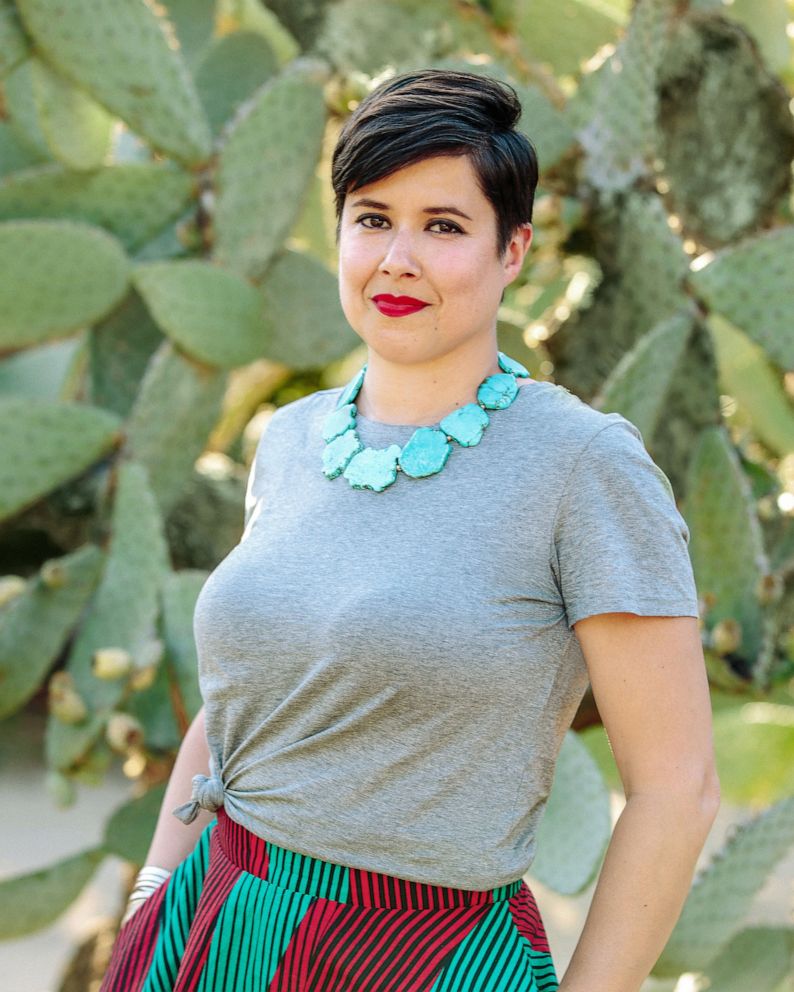 Sandra Velasquez, 46, said she started Nopalera to hone in on the beauty of her Latin heritage.
"I love seeing the impact our brand has on the community," she said. "It has galvanized them to make them feel seen and proud of who they are. I want that for everybody."
Velasquez said it wasn't easy getting her brand started. At the age of 43, the California native found herself unemployed with zero savings, high student loan debt and a child to raise.
"I knew the only way I was going to change my financial future was if I built something bigger than I had ever been a part of before," she said.
According to the brand's messaging, Nopalera pays homage to the nopal cactus, an ancient symbol of Mexican culture and one of the most sustainable plants in the world. Velasquez said when she was young she would cut the plant from her own front yard and incorporate it into recipes or use it in bath and body products.
"I was raised by Mexican immigrant parents and I founded Nopalera to celebrate my culture," she said. "Loud and proud. No apologies."
Velasquez said she is most passionate about her cactus flower exfoliant -- a multipurpose body scrub that both cleanses and moisturizes the skin. Her popular botanical bar also doesn't use plastic packaging.
When asked what advice she would give to her younger self, Velasquez kept it simple.
"Release all judgment and dream big," she said.
Eliza Ganesh: Sunwink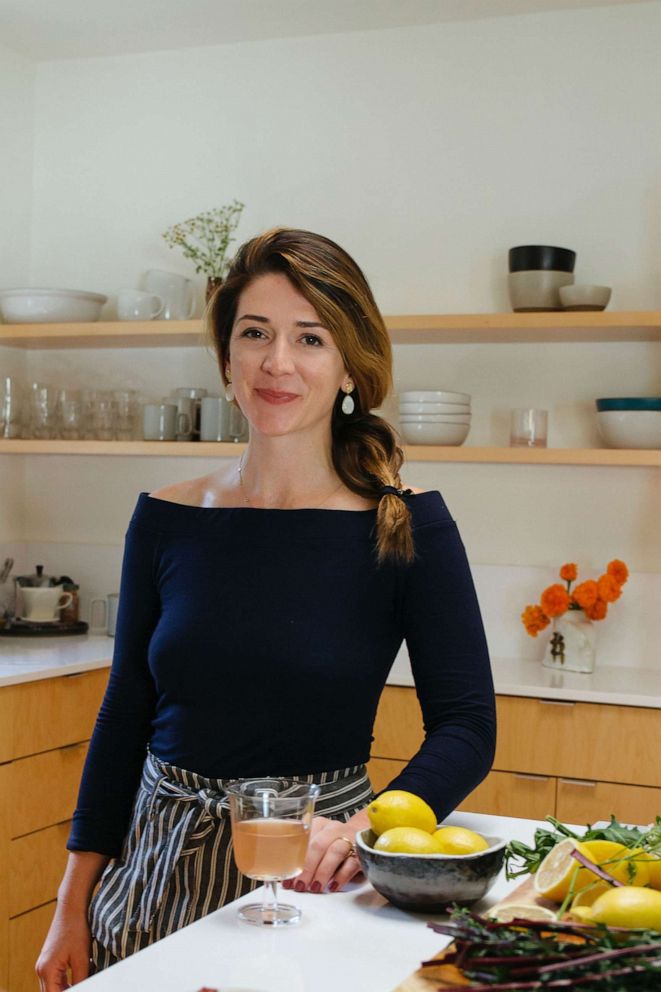 Sunwink, a health and wellness brand, was launched after founder Eliza Ganesh was diagnosed with an autoimmune disease, which she said was triggered by stress.
"I was faced with the choice of using very strong steroids as a preventative measure for flare-ups for the rest of my life or learning how to manage my stress in a different way," the Maine native said.
Ganesh, 34, said she found it particularly hard to find super natural and plant-based products on the grocery store shelves that wouldn't ultimately lead to flare-ups. So, she decided to create her own.
Sunwink currently has half a dozen different products on the market ranging from fiber and green detox powders to mocktail and non-alcoholic tonics, as well as plant-powered bundles. Ganesh constantly incorporates her citrus lime prebiotic fiber powder in her drinks to help with digestion and bloating.
Sunwink, according to its website, also likes to help in other ways by donating some of its proceeds to the Marsha P. Johnson Institute, which supports the Black trans community, and helps to uplift women and non-binary individuals in business.
"I think "startup life" is a bit romanticized -- the first year looked more like me in a dark warehouse packing pallets by myself or with my mom," she said.
"It's easy to get caught up in this thought pattern of 'I have to prove myself,' but I think it's critical to fight against that," Ganesh said. "You are already worthy. You deserve to have the same valuations as your male founder counterparts."
Shay Elaine Carrillo: Madre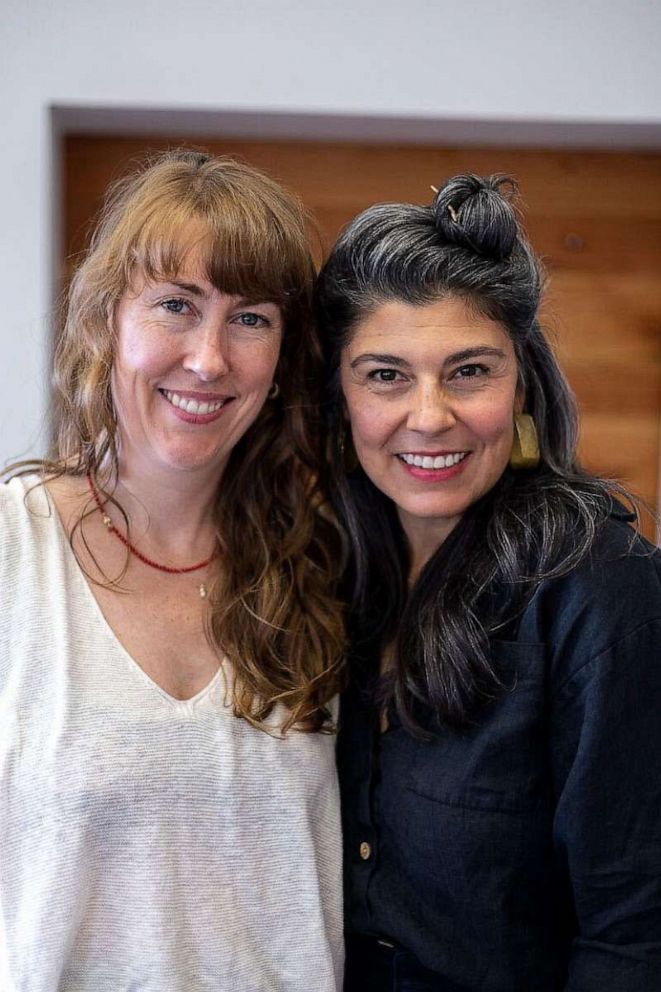 Shay Elaine Carrillo, 47, said she started Madre Linen, a fabric and linen brand committed to reducing waste in San Francisco, after she realized she needed a change.
"After working for a big fashion brand for a number of years, I knew it was not for me," Carrillo said. "Ethically, it did not meet my needs or values for the world I want to live in, and it did not allow me to be the mother I wanted to be and believed in being."
Carrillo said it was her family who encouraged her to start a "feminist brand committed to embodying aspirations for a 'feminine economy'" after she developed reusable napkins that started her entrepreneurial journey and became the foundation of her brand.
"Our main message is to carve out space to do the things that support us in our daily lives -- the cornerstones of being, eating and resting," Carrillo said.
Carrillo said there is a strong movement underway in Oregon, where she was raised, and in other communities across the country to start growing and processing flax for linen textiles.
"This is so important to us because it dovetails beautifully with many things we care deeply about: land stewardship, organic agriculture, mid-level job creation, skill building and shrinking our carbon footprint by working with locally made materials," she added.
Carrillo said she is grateful for all the other women entrepreneurs she's had a chance to work with over the years, including her business partner, Jeanie Kirk.
"It is with her I have been able to birth this bigger vision," she said. "I am deeply proud of what we are growing together, each of us bringing similar but different and distinct skills, ideas, visions and perspectives."
Serena Kerrigan: "Let's F— Date"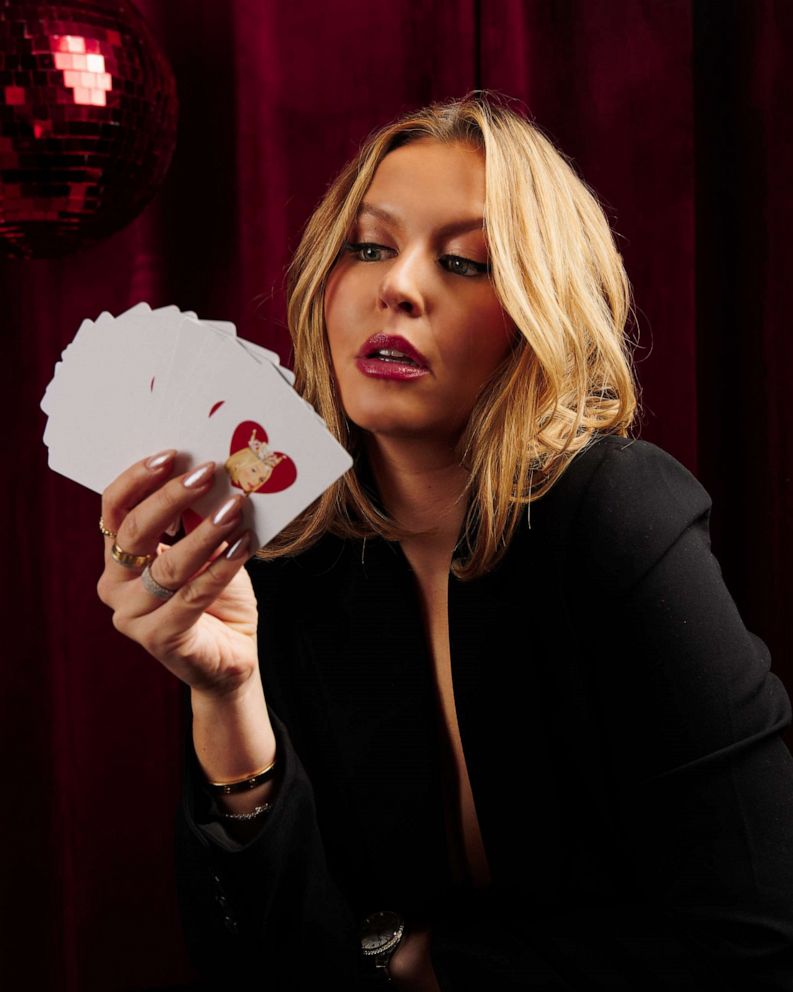 When it comes to dating, Latina influencer and content creator Serena Kerrigan has you covered.
Kerrigan, 29, created a sex-positive card game in 2020 after she quit her job in media.
"I didn't wake up one morning and say, 'I'm going to start a business,'" she said. "I had created a live dating show on Instagram during quarantine and from there I saw an opportunity to create a product that would empower my audience to go on virtual dates themselves."
Kerrigan's card game, Let's F---- Date, or LFD, is focused on body positivity and female empowerment to help young women navigate the dating scene. The game is split up into four bases: first base, second base, third base and home run. The higher the base, the hotter the question.
"While I market them as a game, they are really a disguise for a communication tool," the New York City native said. "I've thought about all the times I've been on dates or had a crush, and the questions I wished I could've asked them but didn't have the courage to. This game provides people with a way to open up."
At first, Kerrigan said she only manufactured about 250 games, which sold out within 24 hours.
"That's when I realized I had a business opportunity on my hands," she added. Now, Kerrigan said she's sold over $1 million worth of card games.
Kerrigan said the card game is a fun and positive way for players, especially women, to feel comfortable sharing their beliefs and experiences.
"I've made it my mission to inspire women to love themselves unapologetically," Kerrigan said. "I feel like if there's one thing I've done, it's shine a light on the importance of communication in relationships, whether it's with a lover, friend, partner or yourself."
When asked what advice she would give to other young women looking to start a business, Kerrigan gave it to us straight.
"Don't be afraid to be your most authentic self, no matter how scary it may seem," she added. "Realize that you're going to broadcast your own insecurities and moments of self-doubt, but that it's going to resonate with hundreds of thousands of people, sparking a self-love revolution."