Need to put away more money for college? Are you terrible at saving altogether? It's safe to say that between unexpected expenses and the constant need to have more personal buying power, the physical action of saving is likely one of the most challenging tasks out there.
Whether you're an impulse buyer or someone who just wants to stay ahead of your own budget, here are three money-saving apps for various parts of your life guaranteed to put you in complete control of your finances, and more money going where you need it most.
Founder and CEO Phil Parrotta
, Swoup was created to "help people reach life and financial goals faster by shopping," and
that
is our kind of savings strategy! By using manufacturer offers and discounts, the app allows you to offset the cost of college/trade school, pay down student loans, donate to charity or designate your own savings account for savings to go to. Here's how it works: Much like a dating app, you choose products you want to keep, and skip what you're not into -- swiping left to discard and swiping right to keep a deal before you shop. You can even swipe
up
to share with a friend.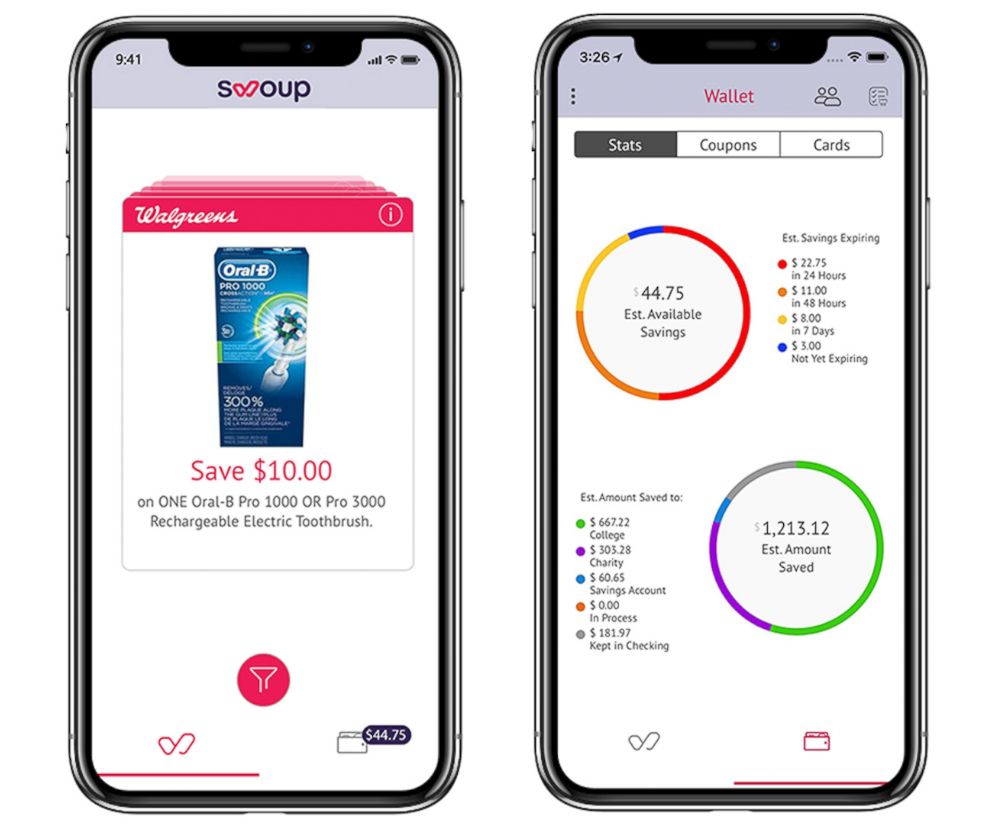 The magic happens when you connect their participating retail loyalty cards and your bank account. When you scan your loyalty card at checkout, the discounts are automatically applied. The savings accrued from items you purchased and swiped right on are moved into a savings account that you designate, whether it's a personal savings account, a 529 college savings plan or even a participating charity organization. Over time, the app even learns your preferences and will offer up deals catered to what you're mostly likely to purchase.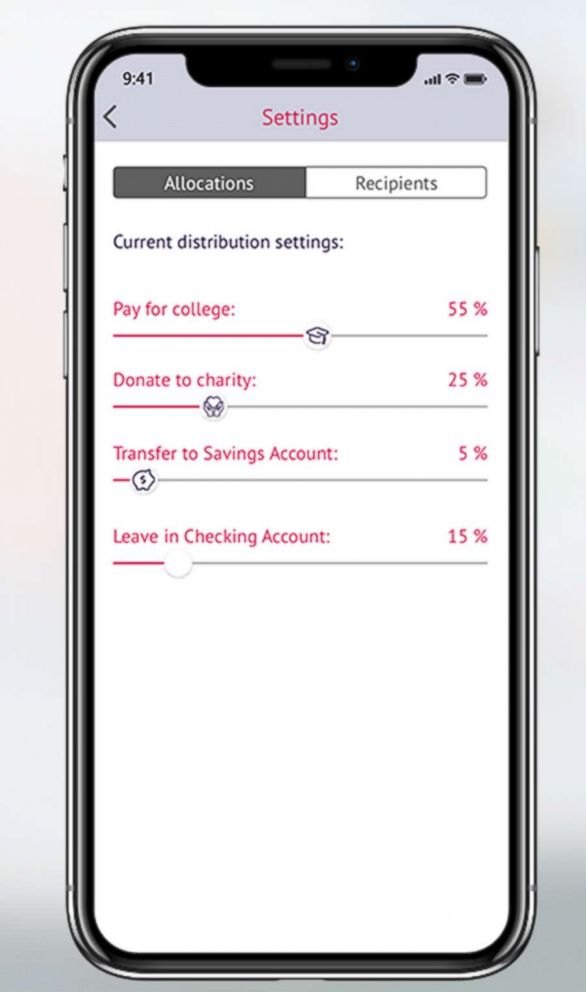 Truly, Dash "turns any car into a smart car." The app requires a purchase of a device, ranging from $10-$99, which plugs into a port compatible with most cars made since 1996. It utilizes what's called the On-Board Diagnostics II port to access your vehicle's computer. That information is transmitted via Bluetooth to your smartphone where all that data from your car is disseminated into a number of sections that tracks and translates real-time information into alerts and reports that will help you save money on what could be costly fixes before they happen. Think of it as pre-preventative maintenance. Diagnostic information is exchanged that helps everyday drivers save on fuel economy, and can even flag if a cylinder has misfired, alerting the driver to check the engine before a "Check Engine" light on the car's dashboard may even come on. As an added safety bonus, the app can even be set up to notify friends and family if the vehicle has been involved in a crash. Dash makes driving smarter, safer, greener and more affordable.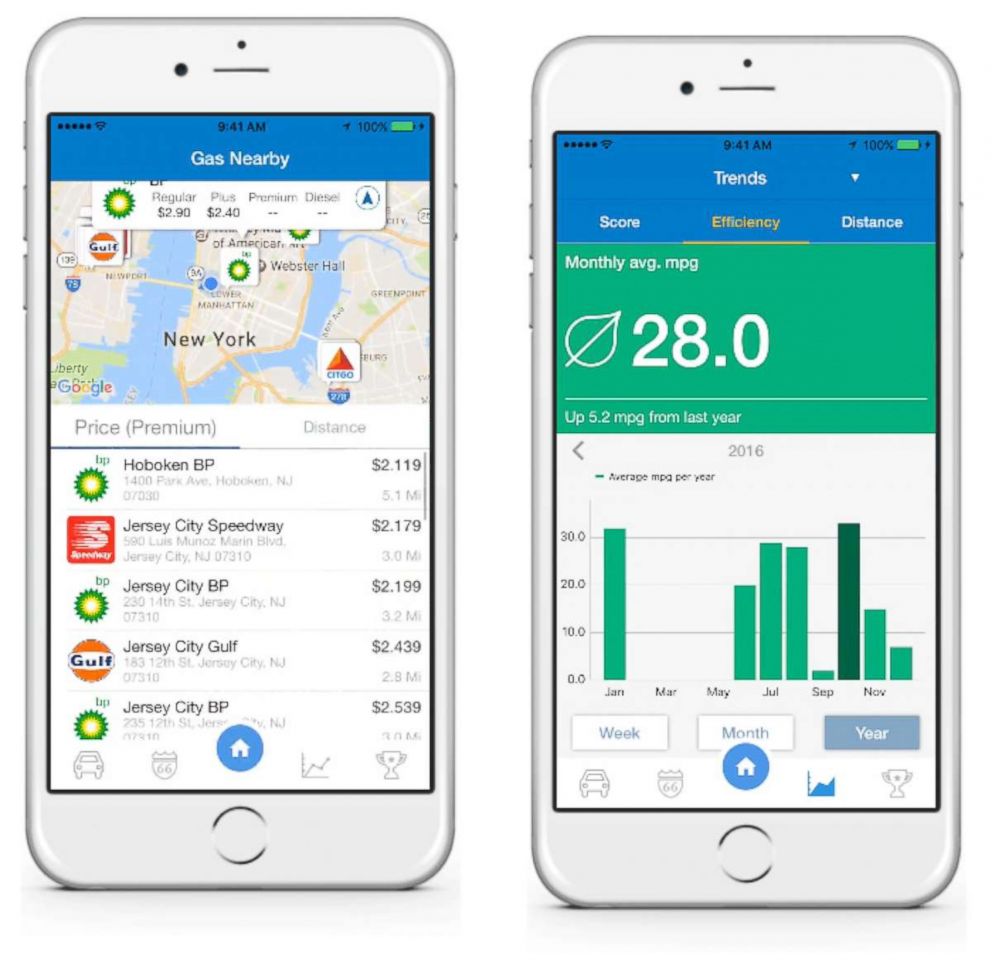 all
your bills at once? Mint is an app where you can see all your finances at a single glance. The app brings you back to savings basics and helps you "balance your budget and put more in savings." The more accounts, cards and bills you link to the app, the more powerful the app becomes for you, giving you more insight and control into your finances. They key to saving more is knowing where your money is going in the first place. Mint automatically updates with cards and accounts linked to it, and it organizes your transactions into categories. What's more, the app will analyze a number of savings methods and will offer up recommendations, like an IRA or types of credit cards, that can help you save money based on your current spending habits.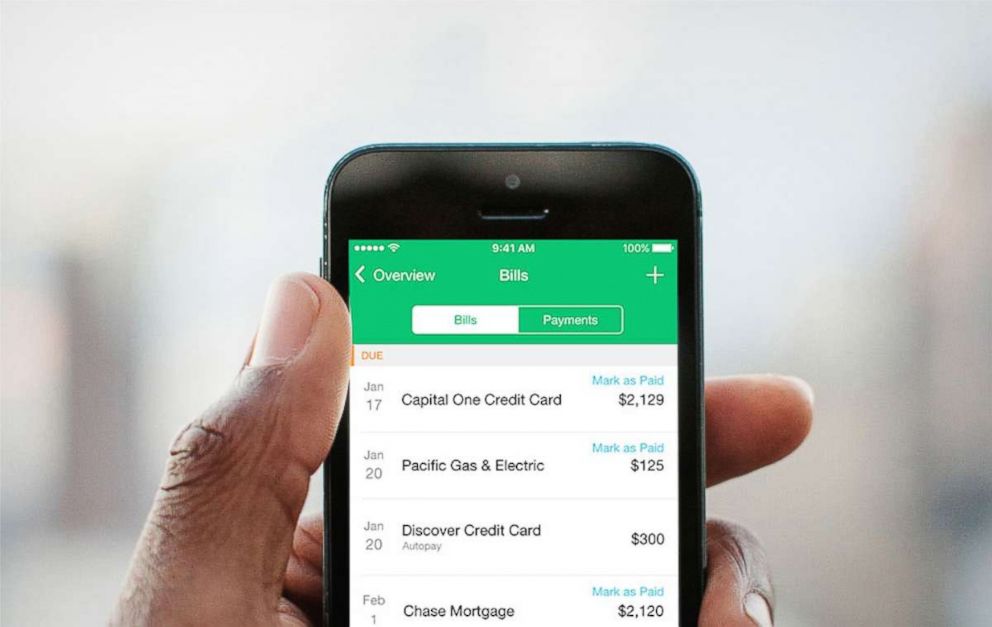 The app also helps you set a budget once you've got a sense of where you are financially from month-to-month and ideally, from year-to-year. For those of you who want to take saving even further, Mint allows you to have free access to your credit score and even options for tracking investments, all in one place.