One Texas A&M senior is saying see ya later alligator with the most unique and jaw-dropping graduation photos.
Makenzie Noland developed a one-of-a-kind bond with a nearly 14-foot long and 1,000-pound alligator during her summer internship at Gator Country Rescue in Beaumont, Texas.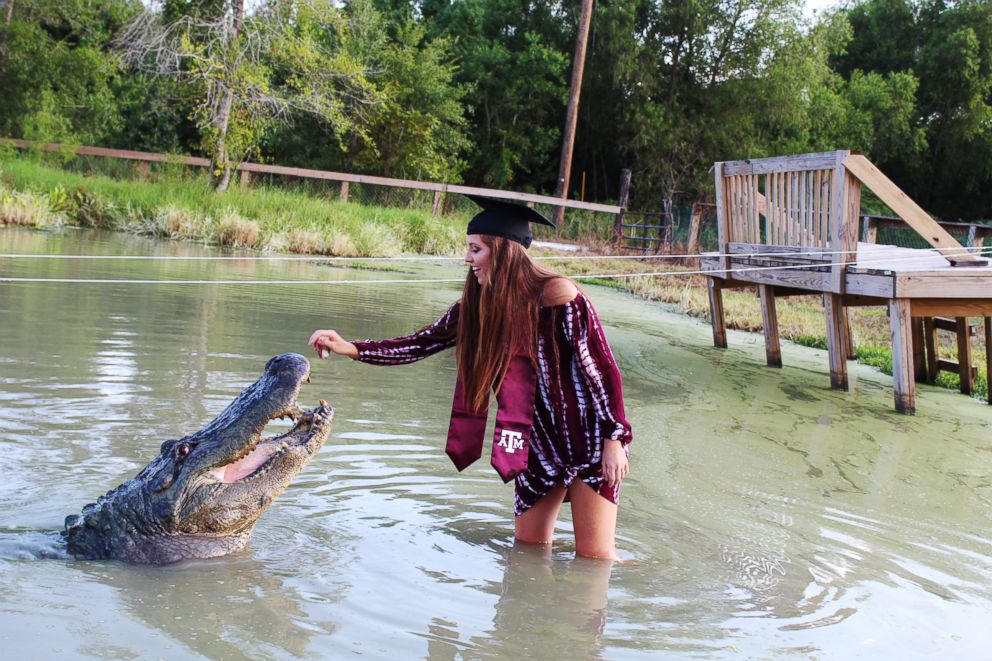 "I am not scared for my life out here, I know I am in very good hands," Noland said.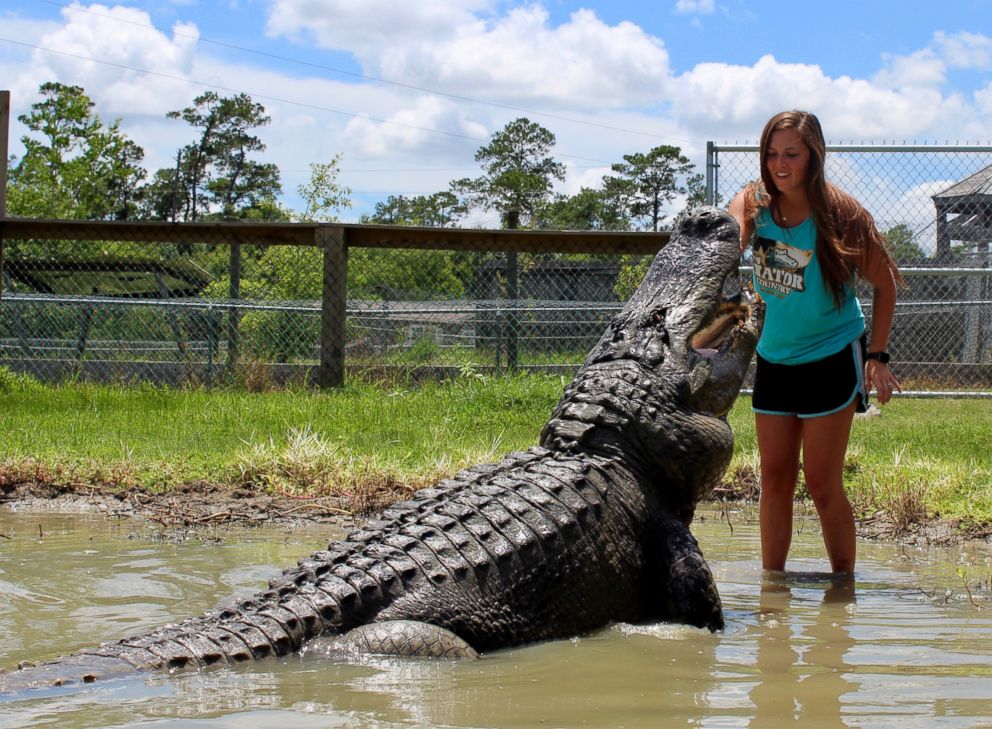 Gator Country Rescue is a 15-acre preserve that is well-known for being a safe haven for alligators and several other reptiles.
"I am very happy to work with Tex [the alligator] every single day so I wanted him to be a part of this special moment," she explained.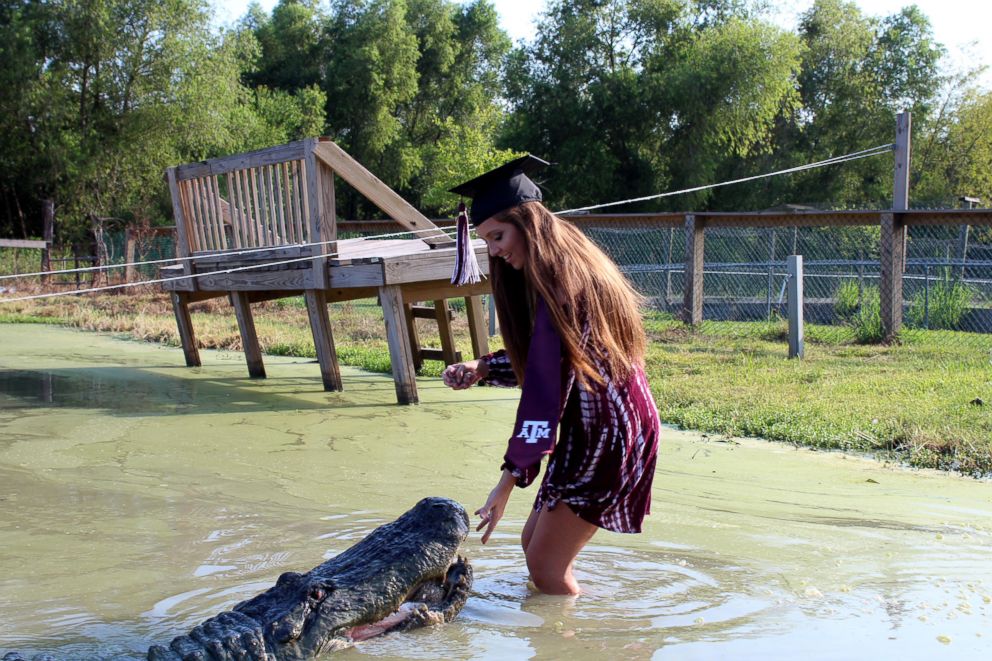 Noland wore her school colors, Texas A&M sash and graduation cap for the shoot, which took place in the middle of Big Tex's swamp.
The photo series received nearly 6,000 shares and hundreds of likes on Facebook in just four days.
Although the gargantuan reptile looks intimidating, Noland said he's a gentle giant.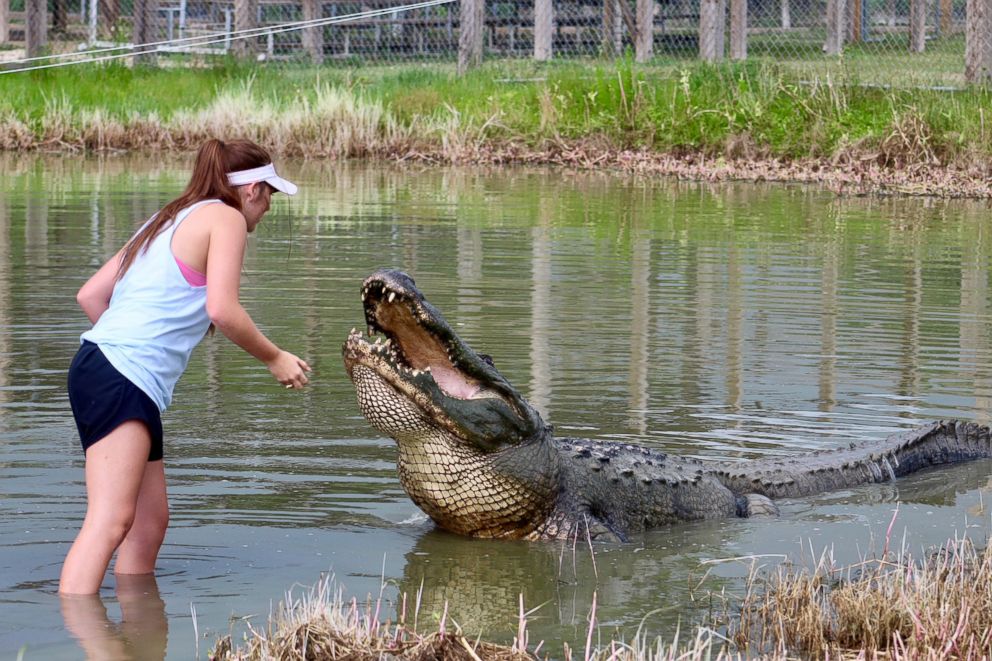 "I know on a moment's notice it can turn bad but he doesn't want to hurt us, he tries to watch our backs. Whenever we go into any other alligator's pond he's up there looking at us, making sure we're OK," Noland said.
The aspiring zookeeper graduates next week and is already looking forward to the next opportunity to visit Big Tex.
"I want to come back and get in the water with Tex again and see if he remembers me because he's been a really big part of my summer and I hope that he loves me as much as I love him," she said.